Newbie
Join Date: Sep 2010
Location: East Bay Area, CA
Posts: 47
iTrader: 0 reviews
disconnected vacuum lines
---
first off i dd a 92 5.0 lx
and i found my vacuum leak. its a thin black hose running from behind the intake between the engine and firewall. im not quite sure what it does but its not connected to anything at all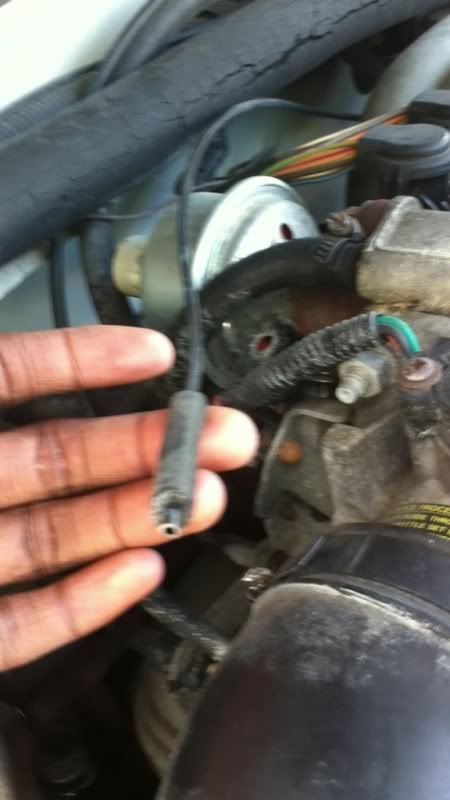 i also have a ton of other vacuum lines that id like to connect. im not too hip on all the vacuum line lingo so diagrams are difficult to read and apply
can you guys help me pinpoint what each line in the harness does and where it may go? also im in ca so i need to be a able to pass smog. do any of these affect emissions?
---
'75 Chevrolet Chevelle Laguna Type S-3 - SOLD
'88 Mustang GT Hatch
Newbie
Join Date: Jun 2011
Location: Texas
Posts: 15
iTrader: 0 reviews
The first line goes to a black check valve on the firewall, close to the hood hinge on the passenger side. The others go to smog pump and other stuff, I'd have to walk you threw those.
does your car still have the smog pump? I see the thick hose that goes to it in the picture. i cut those same black and white lines on mine and capped them off when i bypassed mine.
Newbie
Join Date: Jan 2011
Location: mo-town, WV
Posts: 25
iTrader: 0 reviews