Converting EFI Distributor for Carb on 93 5.0 motor
---
Understand 85 and earlier 5.0 uses a steel gear on distributor, 86 and newer with roller cam uses brass gear, are the gears interchangeable so the older distributor can be used? Can any carbed 5.0 distributor be used with the brass gear on roller cam? From F150 or Grand Marquis or is advance settings different? Thanks for any input.
I Post Entirely Way Too Much
I'm not sure which of the factory distributors work. I always just get an MSD and put a bronze gear on it when I do an EFI to carb swap.
---
My daily driver has 16 cylinders and 4400hp @ 1000 rpm....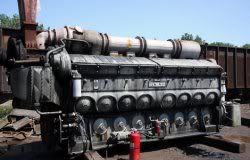 ***1988 Mustang GT - Stock....almost
Thanks, building this for my son and trying to stay within a budget but your suggestion will probably save me a lot of experimenting and time wasted. What type of external electric fuel pump would you recommend, it will be a stock 93 5.0 but carburated, probably something in the 650 CFM range. Thanks again.
Hardcore Enthusiast
Join Date: Aug 2005
Location: Chesapeake, Virginia
Posts: 1,716
iTrader: 0 reviews
I'm using a Mallory 140. The Holley Blue pump will also work as will the smaller barry grant pumps. Whichever pump you do decide to use, use a return-style regulator instead of dead-heading the regualtor. It makes the pump run cooler and quieter which extends pump life and lowers fuel temps
---
88 Mustang Coupe
2006 FFW Richmond True Street Runner-Up
www.rickscarcare.net
I Post Entirely Way Too Much
The Aeromotive 11203 and 11209 pumps are really nice too.
---
My daily driver has 16 cylinders and 4400hp @ 1000 rpm....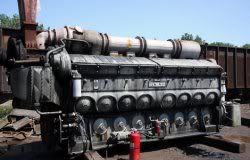 ***1988 Mustang GT - Stock....almost
I have already replaced the tank sending unit with an original single tube unit, so I would probably need to dead head it unless there is some kind of tee with a one way valve to have it reenter the feed line, or am I just shooting in the dark with this idea? Probably would vacuum itself dry.

Thanks guys, there is great help on this forum for the new comers like my self. I just did the clutch pedal install and it went off smoothly.