Rovos Durban 18 on 1968 Mustang
---
I am looking at doing a pretty crazy set-up on my new fastback. Can anyone please photoshop these Rovos Durban Wheels onto my 1968?
You can use either the coupe or the fastback. The wheels on the cars currently are 17" and the Rovos wheels will be 18"
Here's a picture of the wheels and also below is a link to CJs, they have various angles/pictures that may help.
http://www.cjponyparts.com/media/cat...7-v_1.2273.jpg
Rovos Durban Black Chrome
Any help would be appreciated. The goal for the fastback is to install the 14" GT500 brembos on it with the Durban wheels. The Fastback is also getting full coilover suspension so i plan to have the car nice and low.
I can get different angles/pictures of the cars if that would help also. Thanks in advance guys.
---
1968 Mustang 5.0/T5
Build Thread
Cletus Emmett Wheelwelker
Join Date: May 2013
Location: A², Michigan
Posts: 2,486
iTrader: 3 reviews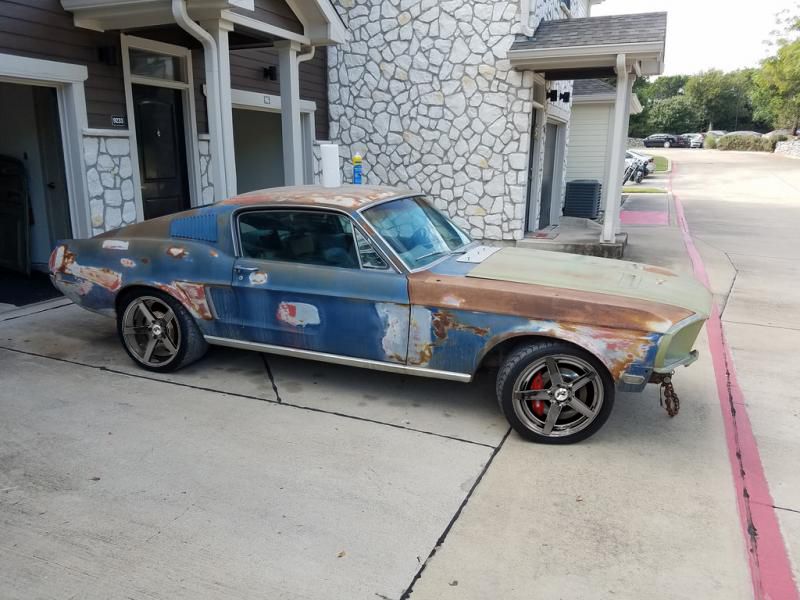 MM Fanatic
Join Date: Sep 2009
Location: Austin, Texas
Posts: 3,801
iTrader: 0 reviews
Thanks so much! Looks great.
---
1968 Mustang 5.0/T5
Build Thread