Pics of bent push rod & broken rocker arm
---
twas a sad morning for the mach one, this discovery was not pleasant
Rocker Arm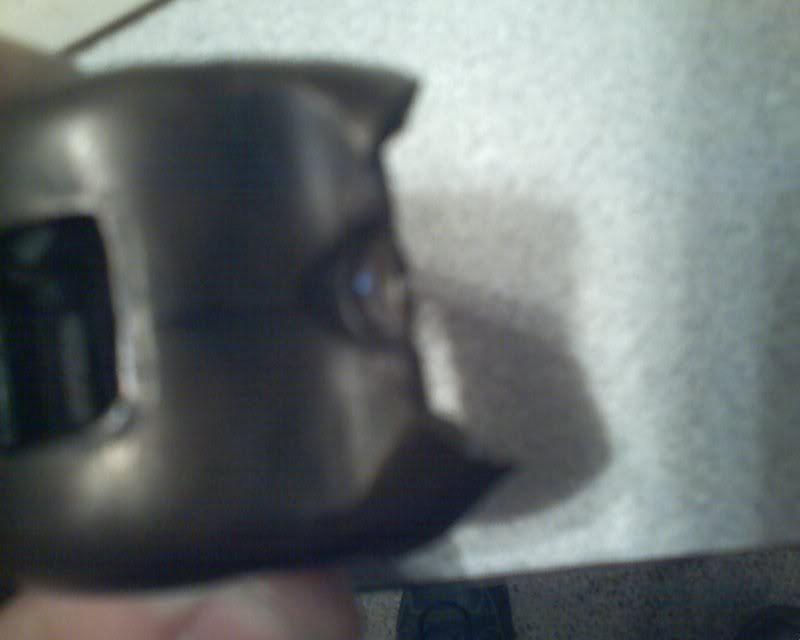 Push Rod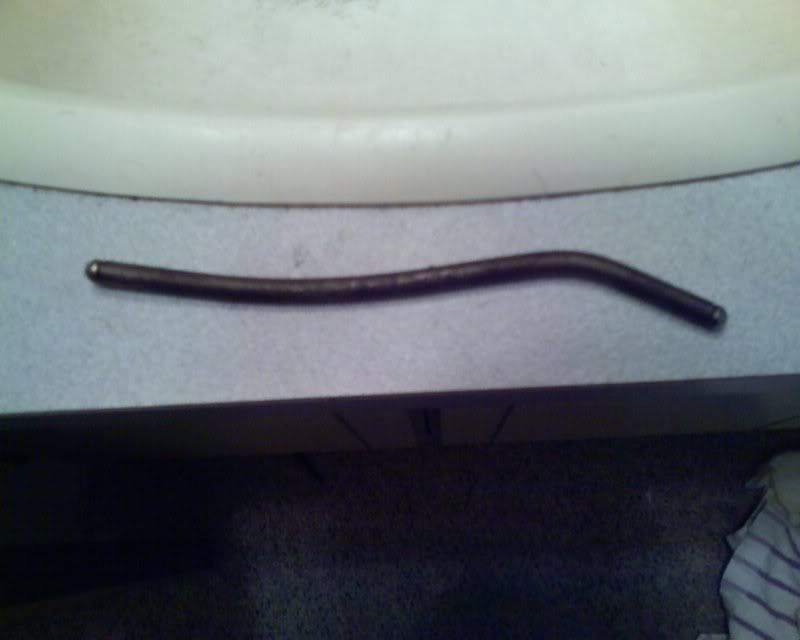 luckily we got ahold of a local mach 1 owner and he happen to have a 351 cleveland that had some one there!
so good news is the mach is back on the road
Banned
Join Date: Aug 2005
Location: shimmy shack takeout
Posts: 1,082
iTrader: 0 reviews
needs chevy rocker arms
---
EVERYONE IS ENTITLED TO MY OPINION:cool:
6'ers are for kids

1965 chevelle SS 421 sbc 6 speed, 3.90 gears,alum d-shaft, brodix heads,roller cam,925 AED carb...grocery getter*[COLOR="Red"]RIP[/COLOR]*
MM Fanatic
Join Date: Mar 2007
Location: Albertville, AL
Posts: 3,921
iTrader: 1 reviews
miss a gear? coil bind float a valve?
---
1986 Mustang GT t-top time piece!
---
Last edited by ujslost; May 17th, 2008 at

11:34 PM

.
Quote:
Originally Posted by
MustangMatt96GT
View Post
How the hell do you bend a pushrod like that? I would be looking into seeing what the cause was.
lol your guess is as good as mine, the highest i let my rengine rev is about 4500 RPM...i think i have a lifter going bad, i think it gets stuck when my oil gets too thin...then some weird act of physics takes place and waalaa, odd bent push rod lol...but yeah we replaced those, changed the oil and everything works great again...it was really weird
Quote:
miss a gear? coil bind float a valve?
i seriously think it was just a freak act of physics...cause i drove the car home from work (30 min drive), everything worked great, parked the car for 2 hours, when to start it and all of a sudden its backfiring through the carb...so unless its deeper in the engine, dunno what the problem is, like i said i think a lifter is going bad