69Fastback's 1969 Mustang Mach 1 (clone)
---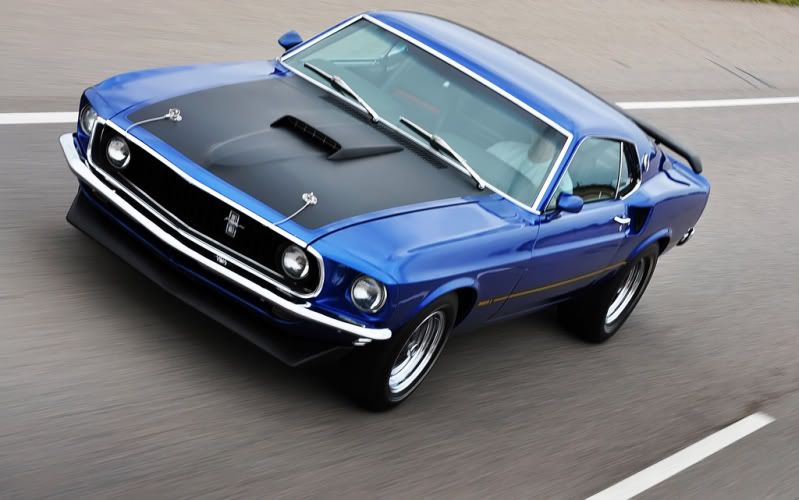 Screen Name: 69fastback
Given Name: Craig
Origin: Ada, Oklahoma
Aliases: LSx lover
MM Registration Date: August 25, 2006
Model: 1969 Mustang Mach 1 (clone)
Horsepower: "Dynos are for bench racers"
E.T. : 9.92@134.58
"American Muscle"... An expression known worldwide that paints a picture in your mind of a Large American car with a enormous engine sitting under the hood. While most of these cars are either rusting way in a field in southern Texas or there's the handful that are locked away in a climate controlled bubble. Craig of Ada Oklahoma shows no mercy on his '69 Mach 1 clone and winning both the December 2009 and April 2011 ROTM, respectively. Demonstrating that this car was more than just a survivor, it is a winner.
Built for straight line, this Mach 1 is powered by a Ford 408W that screams down the track leaving any car that dare to challenge it in the dust. But what's even more amazing about his remarkable piece of machinery, is that Craig treats his car as a daily driver. From a long trip one day to sitting at the line the next looking to destroy a neighboring LS powered car that seemingly waits helpless for a change of the light. This mach sees more activity than what most car owners care to think about.
Sitting on drag slicks, Craig's Mach 1 traps an average time of 11 seconds @ 122 mph and is not bad for an all motor, 45 year old car. Well that's not all, as there is another trick up the sleeve. A 150 shot nitrous system is ready to propel the car up to a stunning time of 9.92 seconds @ 134 mph.

Complete Mod List:
ENGINE
Ford 408W
F4TE 351 Windsor Roller Block
SCAT 9000 cast crank
4340 Forged Steel I-Beam Connecting Rods with 8740 ARP 7/16 Capscrew Bolts
Probe Industries 2618 Forged Pistons
Clevite77 Main Bearings
Clevite77 Rod Bearings
Clevite77 Camshaft Bearings
Deep Seat Freeze Plugs
Screw In Oil Galley Plugs
Fel Pro 1 Piece Rear Main Seal
ARP Main Studs
SA Gear Billet Timing Chain
Melling Oil Pump M83
Moroso Oil Pump Pick Up
ARP Billet Oil Pumpshaft
Moroso 7qt Oil Pan
ATI SFI balancer
March power pullies
Chris Strub Spec'd/Bullet hydraulic roller camshaft
Twisted Wedge heads: Ported and flowed by Lynn Morris.
Victor Jr intake: ported by Lynn Morris
MSD Pro Billet Distributor
MSD Blaster HVC coil
MSD Digital 6
Firecore50 plug wires
Comp Cams Ultra Gold rockers
Pro-Systems custom 4150 carburetor
Aeromotive fuel pump
Edlebrock Victor series water pump
JW The Wheel flexplate
TRANSMISSION
PA Supercomp C4
Pro Transbrake upgrade
Neal Chance torque converter, 4800 RPM stall
Strange chromoly driveshaft
Spicer 1350 U joints
Strange 1350 Billet Super yokes
POWER ADDER
Edelbrock RPM plate kit Flowed and blueprinted by Induction Solutions

EXHAUST
Hooker 6208 ceramic coated 1 3/4" X 3" primary headers
Magnaflow 3" X pipe
Hooker Aero Chamber mufflers 3" in/out
INTERIOR
Restored to factory original Mach 1 interior, with Mach 1 bucket seats, and Mach 1 carpet.
Stroud 5 point harness
B&M ProStick shifter
SUSPENSION AND BRAKES
Front disc brakes
Totally restored front end with Shelby coil springs and Calvert racing 90/10's
Calvert Racing split mono leafs
Caltracs
Ford 9" rear end with 3:70's
Custom subframe connectors
8 point chromoly cage
Magnum 500 wheels for the street
Weld Prostars for the track, with 28X10.5 ET Drags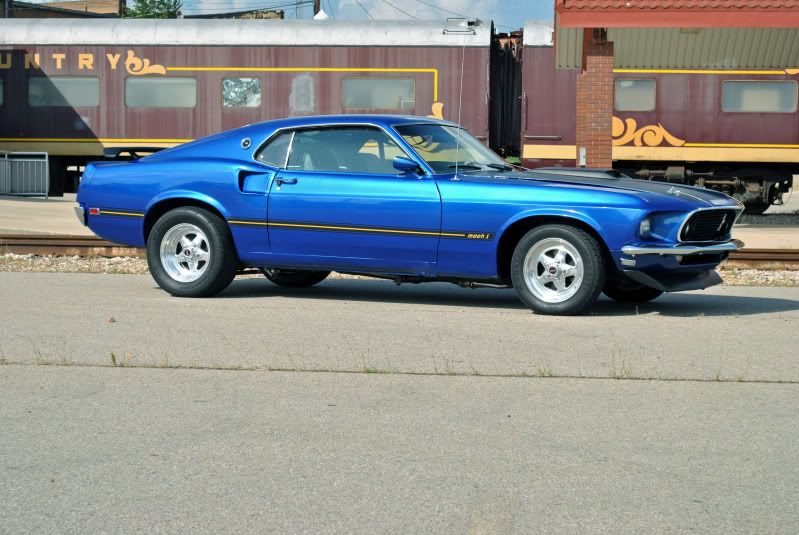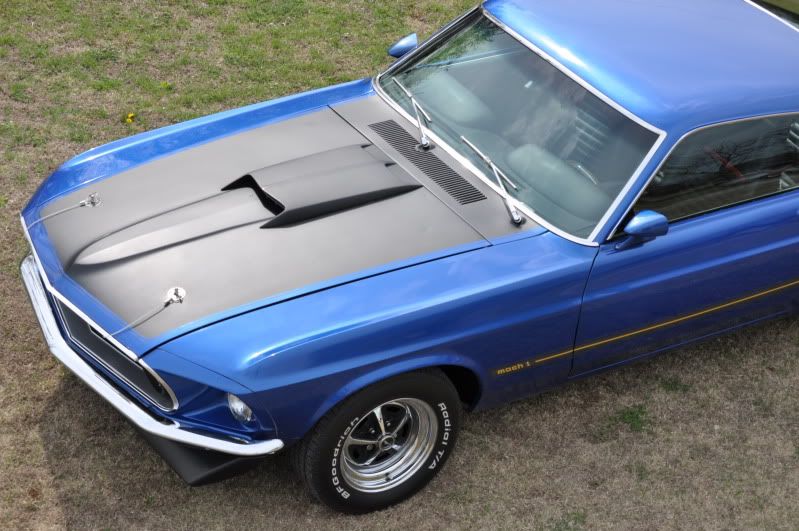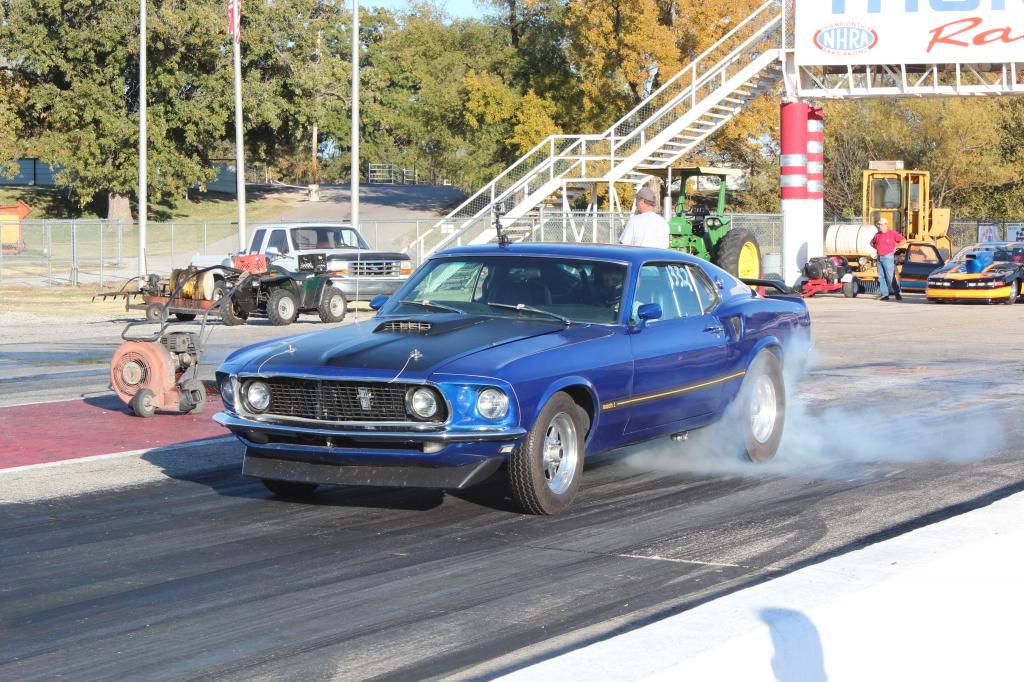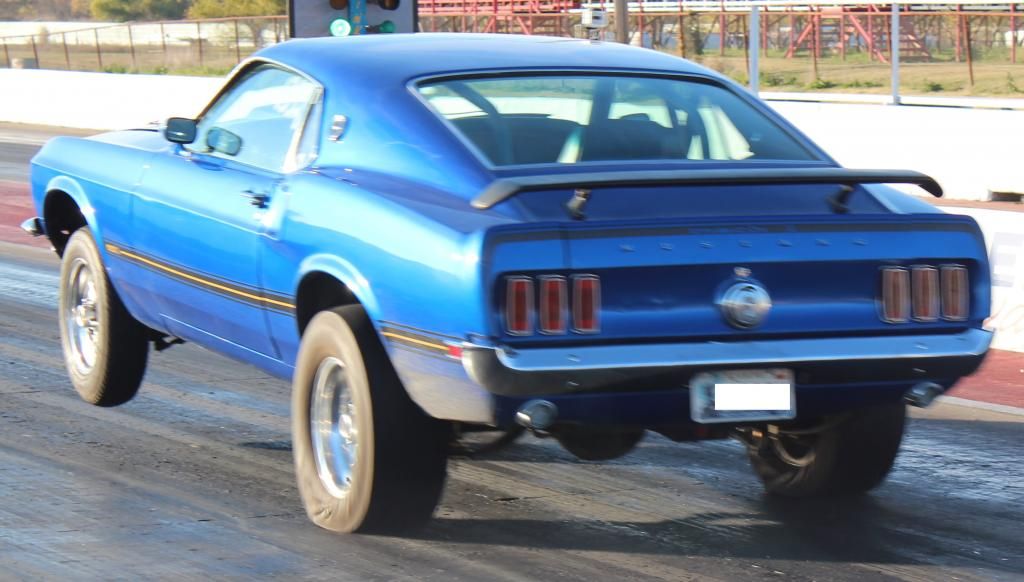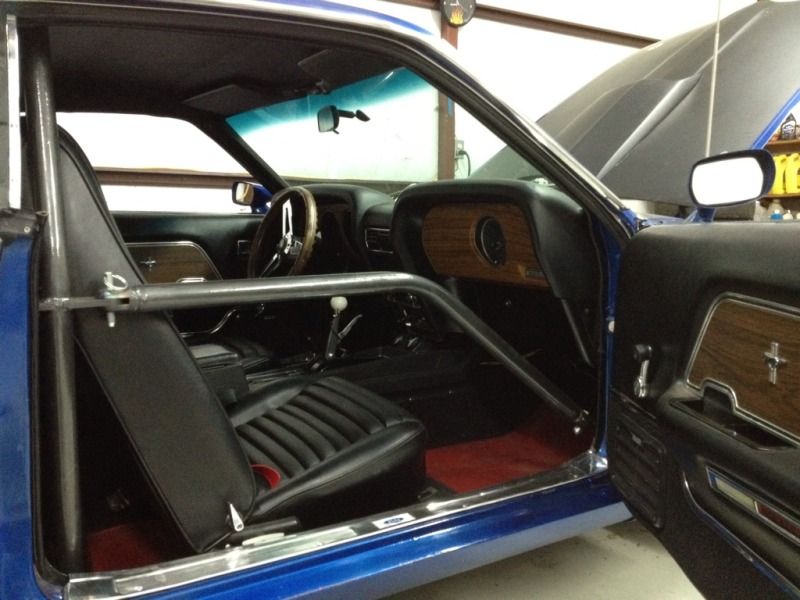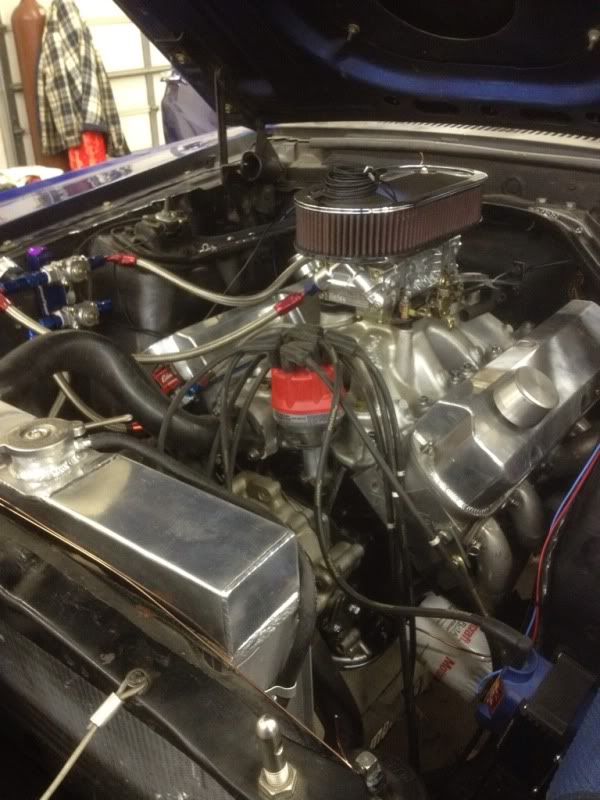 Article Written by: Mach Stang
---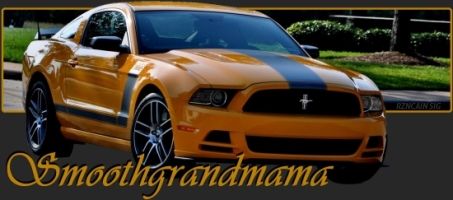 Join The MM Facebook:
Modded Mustangs Facebook
Vote For Modded Mustangs Ride of the Month
Eskimo Brothers To Smooth: Safi, Blitz34, Graystang01, WillTheThrill, Bwal, 101Fng
Quote:
Originally Posted by
Smoothgrandmama
View Post
Procrastinators unite!..............Tomorrow.
www.apex-speed.com
Join Date: Apr 2012
Location: Louisville, KY
Posts: 52
iTrader: 0 reviews
Regular
Join Date: Apr 2014
Location: Farmington, MO
Posts: 293
iTrader: 2 reviews
Now that's American Muscle.
---
2006 Ford Mustang GT (Auto)
Mods: Airraid Race CAI, 93 Tune, Pypes OR/X
1/8 Mile: 8.02 at 85mph
Newbie
Join Date: Jan 2016
Posts: 18
iTrader: 0 reviews
awesome car. any updates about it?
Powered by LSx tears
Join Date: Aug 2006
Location: Where the rays of light shine through my Shiner Bock bottle
Posts: 20,821
iTrader: 0 reviews
Updates.......engine has rod hanging out oil pan. New Dart block sitting in garage floor.
---
I tell the truth. Deal with it.
Posting Rules

You may not post new threads

You may post replies

You may not post attachments

You may not edit your posts

---

HTML code is Off

---