Emay's 2007 Mustang GT
---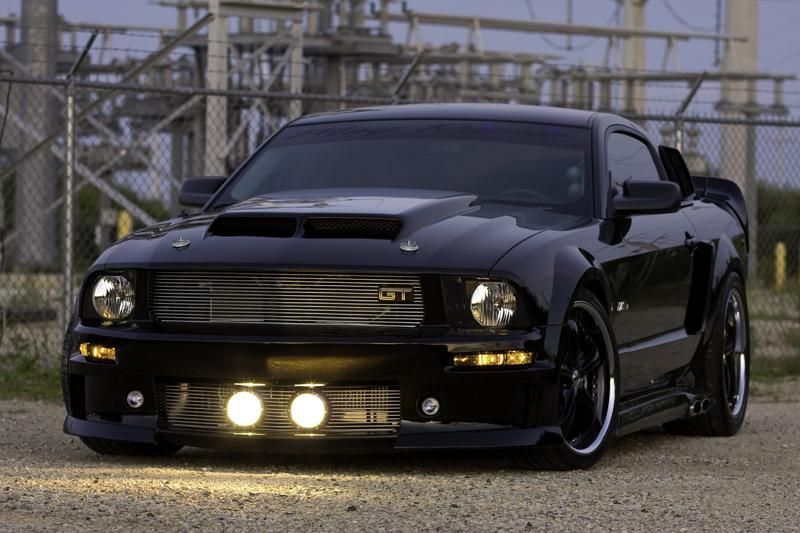 Screen Name: Emay
Given Name: Erin
Origin: ST. Elgin
Aliases: "Emayzing"
MM Registration Date: October 2006
Model: 2007 Mustang GT
Horspower: 495RWHP/460LB
E.T. : N/A
ROTM Honors: 2010 ROTY, March 2010 ROTM, May 2008 ROTM
It is a honor to win ROTM, but to take home the ROTM title twice and ROTY title is not a coincidence. Modded Mustangs own EMAY has taken both titles and the recipe below is a testament to how he did it.
If you want to totally intimidate the competition the sound of a centrifugal supercharger will set this fear into motion. Under the hood of this beast sits a Procharger supercharger pushing 11PSI of boost with a Nitrous Express intercooler Sprayer and purge kit to keep the AIT's at a minimum. The drive train is set into motion by a set of Ford Racing 4:10 gears and a Spyder one piece aluminum drive shaft.
As the MM May 2008 ROTM winner, not only does EMAY have a car that sounds like it will eat pavement and spit out bricks, but it has suspension modifications to match. Emay's 2007 GT is held steady by Eibach's suspension improving Pro Kit complimented by BMR K member, BMR lower control arms, BMR adjustable UCA, and A BMR adjustable pan hard bar. These suspension upgrades help to hold the astonishing 495HP and 460FTLB of asphalt pounding fury that lives under the hood.
One of the most important parts of any build is the shoes. Supporting the rear of this Mustang are Nitto 305/35/20" DR's sitting on 20x10 NAD Wheels. The steering axle is glued down by NITTO tires supported by 20"x8.5" NAD Wheels. The Cervinis C-series body kit and Cervinis Ram Air Hood Give this Mustang a unique look that will make you take a second glance. The interior is hosted by a long list of custom modifications and careful attention to detail. It's the small custom perfections like these that illuminates this Mustang above all others.
Mod List:
Performance
Intercooled Procharger 11psi
Nitrous Express Intercooler sprayer + Purge
Kooks Headers and catted X-pipe
Single Stage Window Switch
4:10 gears
Custom 3" cold air intake
Spydershaft one piece aluminum drive shaft
BMR Drive Shaft Loop
Hurst short shifter
PMP dual solenoid line lock
GT500 dual fuel pumps
60# Injectors
Brisk single piece spark plug conversion
Metco fuel rails
Suspension / Braking
Eibach Prokit lowering springs
BMR K-Member
BMR Lower control arms
BMR LCA Relocation brackets
BMR Adjustable UCA
BMR Adjustable panhard bar
GT500 Brembo Conversion
Rotor Pro's drilled & slotted rotors
Hawk HPS pads
BMR Strut Tower Brace
Exterior
Cervinis C-series body kit
Cervinis Ram Air Hood
NAD Wheels - 20x8.5 front and 20x10 rear Nitto 305/35/20 DR's
Window Tint by Midco Tinting
Eleanor Fender Badges
Flat Black Faux Gas Cap
Whelen police Strobe kit
Paint work by All Autobody
VVME Hid conversion
Piaa Fog Lamps
Scott Drake hood pins
Interior
SOS Dual pillar pod
Autometer - Cobalt Boost and Fuel Pressure Gauge
SOS Cup Holder Switch Panel
Crazy Horse Racing - Heater Climate Control Knobs
Raptor Shift Light
Embroidered Rear Decklid overlay
Hydrocarbon wrapped console and radio plate
Pioneer F90bt Headunit
(2) JL Audio 10w7 subs
Polk Audio Seperates in doors
Hifonics Sub and mid/high amps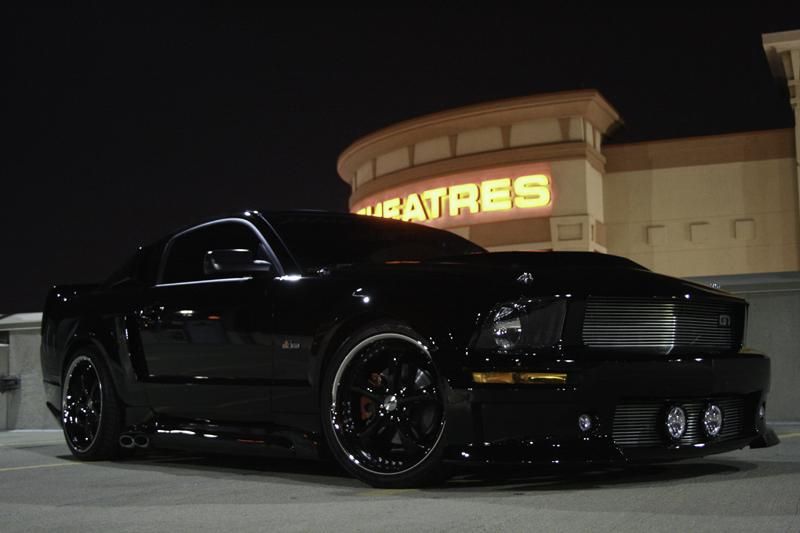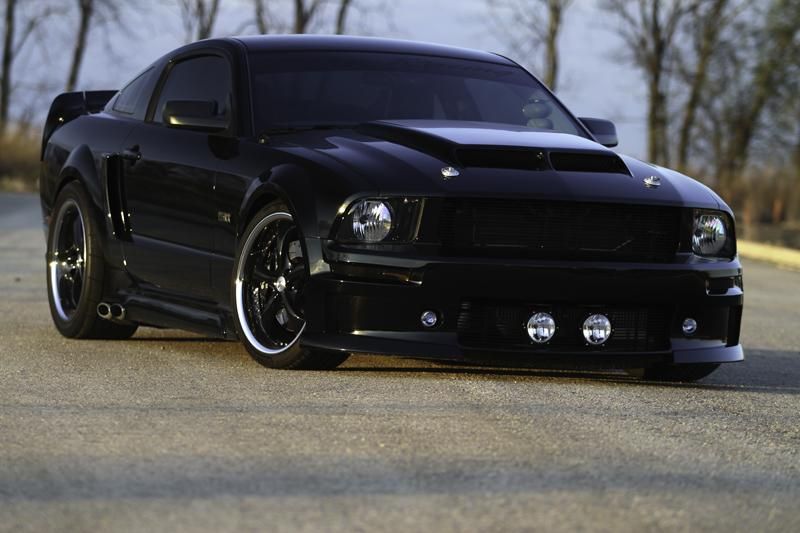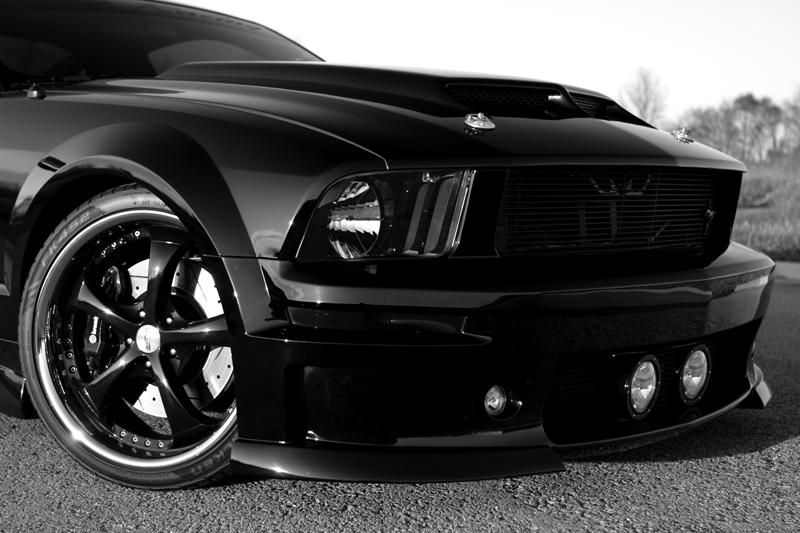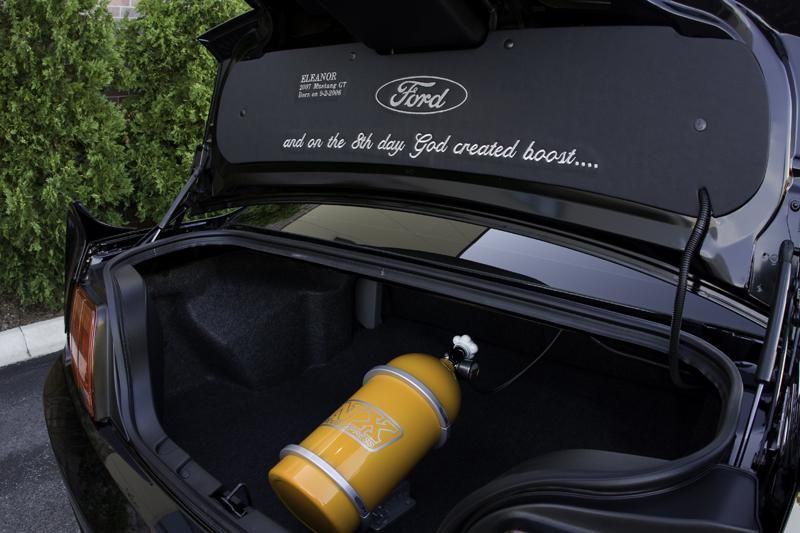 Article written by: SSG PATE
---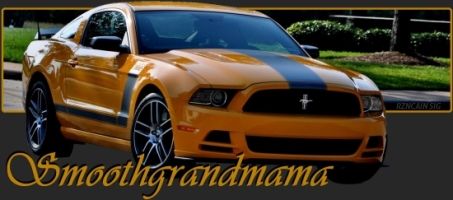 Join The MM Facebook:
Modded Mustangs Facebook
Vote For Modded Mustangs Ride of the Month
Eskimo Brothers To Smooth: Safi, Blitz34, Graystang01, WillTheThrill, Bwal, 101Fng
Quote:
Originally Posted by
Smoothgrandmama
View Post
Procrastinators unite!..............Tomorrow.
Newbie
Join Date: Jun 2013
Posts: 19
iTrader: 0 reviews
Newbie
Join Date: Jan 2016
Posts: 18
iTrader: 0 reviews
that looks great!
Posting Rules

You may not post new threads

You may post replies

You may not post attachments

You may not edit your posts

---

HTML code is Off

---