Head Porting Info
---
Thanks 173speed for the info.
By now most of you have probably read our two comprehensive articles on small block Ford cylinder heads. "Heads Up! 302 Head Buyers guide and Flowtesting" was a comparison of the most popular stock and aftermarket heads available at the time. "Porting Stock Heads" was our do-it-yourself guide on porting your stock heads. In this article we're going to discuss the benefits of professional cylinder porting. This will complete the spectrum of consumer cylinder head options, as most people will either modify their stockers, bolt on a set of aftermarket castings, or turn to an experienced shop to get the most performance possible out of their heads. Head porting is as much of an art as it is a science. Just about anyone who carefully studies and follows our Head Porting article can see noticable gains from their stock heads. However it takes years of practice to truly be considered a master porter. In fact to really be a reputable porter you not only need practice, but education on air flow dynamics, as well as considerable experience with a variety of heads and flow testing tools. It is for this reason that of the masses of people who have wielded a die grinder, only a very small few are really master cylinder head porters. These few earn their reputation not on the flow numbers they turn out, but on the number of racers winning with their heads. One such master craftsman is Brian Tooley, president of Total Engine Airflow. The companies name alone gives precise insight to the philosophy behind their work. As their motto states, "It's not about flow. It's about power." Brian has been involved with cylinder head design and modification for most of his adult life. As a engineer for Holley, he was a lead designer of the Holley Systemax heads. TEA currently specializes in Trick Flow heads, obtaining over 300cfm at half-inch lifts on just their stage 2 porting! However Brian is quick to explain his methodology, "The objective is to get mid-lift airflow as big as possible. Peak flow numbers are not important." TEA's heads crown the engines of some of the fastest Mustangs in the country. In fact the fastest modular motor Mustang (
[email protected]
) uses TEA ported heads! NMRA Renegade, Pure Street, and Trophy Stock champions past and present also turn to TEA for their head modifications. However don't let TEA's list of heavy hitters lead you to believe they are not accessible to the average enthusiast. In fact just the opposite is true. TEA does the majority of their business with guys and gals like you and I, people that are looking to go just a little bit faster than the competition, but are not willing to break the bank to do so. We contacted TEA late last year and told them about our "Project 11.99" car, and our desires to shave a few more tenths off the ET. Brian felt we certainly had room for improvement with some cylinder head work. The motor had run a best of 11.94 @ 115 with basically box-stock World Sr. iron heads. However rather than change brands (Brian would have preferred for us to run his Trick Flow Twisted Wedge heads), we wanted to see what we could accomplish with the World castings. TEA felt the 2.02" intake valve on the World Sr. was probably too large for our 4.00" bore, and the valve was probably shrouded. So we opted to step down to the World Jr. casting, which has a 1.94" intake valve and smaller 180cc (compared to 198cc) intake runner volume. Starting off smaller would help the shrouding issue, and allow TEA to reshape the runner for greater flow without fear of losing air velocity into the chamber.
TEA reshaped the intake runners to be a straight shot to the valve. The tapered port creates a venturi effect, promoting better fuel atomization and increased velocity of the charge through the runner. Note the immaculately tear-dropped and laid back valve guide boss.Most small block Ford heads, stock and aftermarket, have a restriction in the intake port due to the pushrod hole. TEA ports through this to create the desired shape, then sleeves it with a brass tube. The intake port opening is matched to the Fel Pro 1262 intake gasket (1.28" x 2.10").
TEA does not believe in overly large exhaust ports and valves. In fact Brian generally leans towards smaller valves, and felt even the 1.60" valve in the World head is too large for his taste. His reasoning is that you don't want to over-scavenge the combustion chamber, a situation where the intake charge is literally sucked out of the chamber during the overlap phase of the cam cycle. Furthermore testing shows a larger valve rarely helps. TEA aims to keep exhaust side flow between 70-80% of intake flow.The exhaust port opening is matched to the Fel Pro 1415 header gasket (1.25" x 1.48").
Since we were changing heads, we opted for aluminum. Not only is aluminum tremendously easier to port, but we'd offset some weight we had added in the way of a steel bellhousing and planned roll cage. Even though the World Jr. comes out of the box with a 59cc combustion chamber, compared to the 64cc chamber volume of the Sr. head, we'd actually see no gain in compression ratio due to the material removed by TEA to reduce shrouding and increase flow.Total Engine Airflow performed their Stage 2 porting and chamber reshaping on our World Jr. heads. The end-results were phenomenal, with roughly an average gain in flow of 30% all across the lift range. World Jr. combustion chamber, out of the box with 1.94" intake and 1.60" exhaust valves. Note how close the edge of the chamber is to the intake valve. Compare to the image above, where TEA removed considerable material to reduce shrouding.
This is the combustion chamber from the World Sr. heads. Note here the intrusion of the valve guide bosses and the ridge in the exhaust port just below the valve seat.
The valve is the largest obstruction to flow in any head. TEA not only increases flow past the valve by reducing shrouding, but they also experimented with different valves. They found considerable gains in mid-lift flow on the intake side, by simply changing to a different valve! (see graph 3 below)
The as-cast Windsor Jr. exhaust port is not only irregular in shape, but note the casting flash and ridges on the walls. Gas exit would undoubtedly be turbulent and obstructed with this port.
"The objective is to get mid-lift airflow as big as possible. Peak flow numbers are not important." -Brian Tooley, TEA
Results:TEA's ability to increase flow on the intake side by over 30%, without compromising low lift flow or velocity shows why they are the choice of top racers. Many inexperienced "porters" will remove too much material in the wrong places. Removing material will always increase flow eventually, but typically at too high of a lift and at the sacrifice of low end flow. A street car with a half-inch lift cam gains nothing from 40 additional cfm at .600" valve lift. Graph 1: World Windsor Jr. Intake flow before and after.
Graph 2: World Windsor Jr. Exhaust flow before and after.
TEA likes to be very methodical when it comes to exhaust side modifications. Brian believes that a little exhaust work goes along way, but too much can quickly rob horsepower. He tries to maintain exhaust flow at 70-80% of intake flow, and felt the 1.60" valve on most aftermarket Ford heads is too big. He is also quick to point out that Winston Cup cars typically use a 1.58" exhaust valve. Graph 3: World Windsor Jr. 1.94" Intake valve comparison.
Graph 3 compares 1.94" intake valves supplied by World (manufactured by Manley) to the valves carried by TEA (Ferrea valves.) The TEA valves improved flow from .100" all the way to .450" lift, with a gain of over 23cfm at 0.200", due simply to a different valve! The TEA valve did give up about 16 cfm at .600, however since our cam is in the .560" lift range, there is no downside. The increased mid-lift flow calculates to a greater average horsepower. The end result is an astounding gain in flow of 30% average across the lift range. Assuming the rest of the engine is matched to take advantage of this flow (better intake, cam, and carburation) this sort of airflow may yeild as much of a gain in horsepower. Watch for future articles where we bolt these heads to a project motor and get dyno and track data.
Intake Flow Results:valve lift Before After gain
.100" 66cfm 61cfm -5
.150" 92.8 95.4 2.6
.200" 119.2 129.8 10.6
.250" 137.6 162.8 25.2
.300" 155.9 195.8 39.9
.350" 172.0 219.5 47.5
.400" 188.1 243.2 55.1
.450" 196.2 256.7 60.5
.500" 204.4 270.3 65.9
.550" 207.9 274.0 66.1
.600" 211.4 277.7 66.3
Exhaust Flow Resultsvalve lift Before After gain
.100" 59.9 60.1 .2
.150" 88.3 95.7 7.4
.200" 116.7 131.2 14.5
.250" 128.0 150.8 22.8
.300" 139.3 170.4 31.1
.350" 147.4 186.1 38.7
.400" 155.6 201.8 46.2
.450" 160.9 210.3 49.4
.500" 166.1 218.7 52.6
.550" 171.4 225.1 53.7
.600" 176.6 231.5 54.9
Intake Valve Comparison Flow Results:valve lift World 1.94" TEA 1.94" gain
.100" 61cfm 69.9 8.9
.150" 95.4 111.6 16.2
.200" 129.8 153.3 23.5
.250" 162.8 181.9 19.1
.300" 195.8 210.5 14.7
.350" 219.5 230.4 10.9
.400" 243.2 250.3 7.1
.450" 256.7 258.7 2
.500" 270.3 267.1 -3.2
.550" 274.0 264.5 -9.5
.600" 277.7 262.0 -15.7
Sources:Total Engine Airflow915-A Lovers Lane Bowling Green, Kentucky 42101 (270) 782-6397 World Castings35330 StanleySterling Heights, MI 48312 810-939-9628
---
-Mike
Link to My Site
Want to Play Some Pool???
Stroked and Blown!
Newbie
Join Date: Apr 2006
Location: Eastern North Carolina
Posts: 2
iTrader: 0 reviews
Which heads to use?
---
Hey, sounds as though you can help me with a head selection. In short I have a 408w with 9:1 compression and an12lbs. Vortech V-2. My tuner said the AFR 185's were holding me back and am researching my best move for some heads. 205's or the 225's will raise my compression. I have a set of iron Windsor Sr. heads that have been race ported by a local rece engine builder and have never been run on a motor. I need to rid myself of the 185's before spending a buch of $$$$$$$$$. Any insight would be great. As far as the quality of the porting job, they lok good and are "race ported as big as they can go". Thank you for your help, Cobra DNA
I Post Entirely Way Too Much
Brian Tooley is the man when it comes to cylinder heads. He does all of my cylinder head work.
---
My daily driver has 16 cylinders and 4400hp @ 1000 rpm....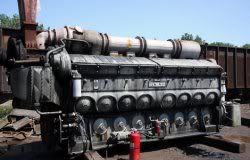 ***1988 Mustang GT - Stock....almost
Newbie
Join Date: Jul 2006
Posts: 3
iTrader: 0 reviews
Quote:
Originally Posted by Darrell
Brian Tooley is the man when it comes to cylinder heads. He does all of my cylinder head work.
By what Darrells car is an its performance TEA must know something!!
I thought I needed to dig up this old thread because of all the information that it contains. Your thoughts?
LinkBacks (?)

LinkBack to this Thread: https://www.moddedmustangs.com/forums/5-0-mustangs/556-head-porting-info.html

Posted By
For
Type
Date
404 Not Found
This thread

Refback

November 14th, 2009

02:14 PM