Cooper Zeon RS3-G1 | Sheer Exhilaration
---

Grip and traction to transform driving into sheer exhilaration.
Cooper Zeon RS3-G1
is an exciting new all-season passenger car tire for high performance vehicles and drivers. Alongside a sleek race-inspired sidewall, the tire's tread compound and design deliver a host of leading innovative features to create grip, stability and durability. Whether drivers are on dry pavement, wet pavement or even in light snow conditions, the Cooper Zeon RS3-G1 is truly an all-season tire with performance worthy of the high performance tire category.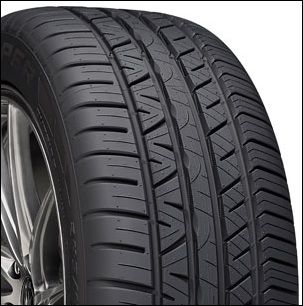 Cooper Zeon RS3-G1
UTQG: 500 AA, A
Warranty: 50,000 Miles | 25,000 Miles for Staggered Applications
Click here for:
Cooper Zeon RS3-G1 Availability and Pricing
-KEY FEATURES-
3-D Micro-Gauge™ sipes technology used to improve the stability of tread elements providing enhanced handling in wet and dry.
Coupled silica tread compound specially formulated to provide maximum dry and wet traction.
The unique design of the bead filer component allows for a quick response which provides a better feel for drivers on the road.
Asymmetrical tread pattern to grip and provide stability during cornering maneuvers and reduced tire noise.
Wear Square™ visual indicator allows you to approximate the tread life remaining in your tires.
-MEDIA-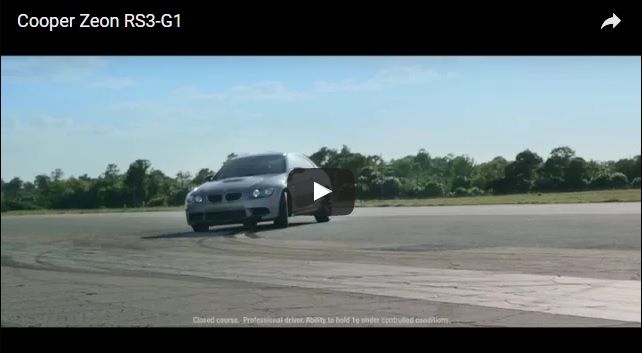 Source:
CooperTire.com
OFFER EXPIRED
---
Last edited by Discount Tire; July 10th, 2018 at

02:11 PM

.
OFFER EXPIRED
---
Last edited by Discount Tire; July 10th, 2018 at

02:11 PM

.
Regular
Join Date: Sep 2012
Location: Clinton, Tennessee
Posts: 77
iTrader: 0 reviews
I'm running your Cooper Zeon RS3-A's now but will be trying the Cooper Zeon RS3-G1 in the next couple years. I only drive my Mustang 1,500-2,500 miles per year
---
'Little Red'. V6 Automatic Transmission. C&L C.A.I. BBK Long Tube Headers. BBK Catted Shorty X-pipe. Magnaflow Street Series Axle Backs. 3.73 Rear Gears. GT 500 Lower Control Arms. Axle Exchange Aluminum Driveshaft. Steeda Sports. Steeda Watts Link.