The Showroom
---
This is the Showroom, This section has been set aside for the cars on MM that have consistently been selected by our members as some of the best on this site.

This section is akin to a "Hall of Fame" section. As the site has grown we have seen many Mustangs win the ROTM contest here. Sometimes these cars are sold or forgotten about or the members have moved on. Sometimes they aren't and they just keep winning. This section will recognize those cars and the members that made them.


How does a car get inducted into the "Showroom"?

Once a year after the ride of the year voting has finished we will start a thread for The Showroom with a poll.


How does my car become eligible?

In order to be in the voting thread you have to either: Win three ROTM contest's or one ROTM Contest and one ROTY contest.


Is a car still eligible for ROTM once they are in The Showroom?

No, Once a car is inducted into The Showroom it is no longer eligible for ROTM (It's not fair to the other cars!)



When does The Showroom get it's first cars?

To get the Showroom started we will be inducting the first five members In September. These first five cars will be old school MM cars. Four of these cars will be picked by the staff and the last inductee will be an open member vote. These cars are NOT held to the rules in this thread. They will be chosen regardless of how many ROTM wins they had (Rules were different then making it harder to win).

Rules for the Showroom
We want this to be interactive so you may comment on the articles. However this section will be strictly moderated. Absolutely no BS will be tolerated, nothing off topic please.
---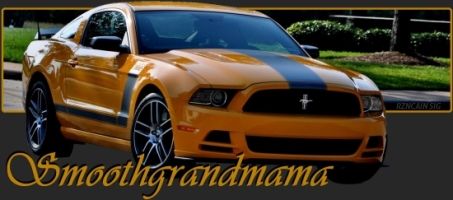 Join The MM Facebook:
Modded Mustangs Facebook
Vote For Modded Mustangs Ride of the Month
Eskimo Brothers To Smooth: Safi, Blitz34, Graystang01, WillTheThrill, Bwal, 101Fng
Quote:
Originally Posted by
Smoothgrandmama
View Post
Procrastinators unite!..............Tomorrow.
---
Last edited by Smoothgrandmama; May 31st, 2013 at

12:55 AM

.