Nasty's 2008 Mustang GT
---
Specs:
Screen Name: Nasty, Nazty Stang, NastyFX4
Given Name: No ones knows.....
Origin: Florida
Aliases: NastyStang, NastyFX4
MM Registration Date: 1/7/09
Model: 2008 GT
Horspower: 530 WHP
E.T. : N/A
ROTM Honors: June 2011
Completion... this word isn't something most car enthusiasts ever use. However, Nasty was able to achieve this sacred milestone. His black 2008 GT was in every sense of the word "completed" and not one part of his car left untouched. From major power mods like the Roushcharger to the lighted door sills or the custom cupholder, this car was completely modded.
This attention to every last detail of the car helped him win the June '11 ROTM. Had he not sold it, he would have likely won a couple more. He has since moved on to modding a F-150, which is of course, black. His car is gone but not forgotten it left an image for many other cars to aim for when choosing their next mod.
Mod List:
Performance:
Roush TVS 2300 @11 lbs
GT500 fuel system
McLeod RST twin-disc clutch
Magnaflow off-road X-pipe
Magnaflow catback
MGW short-throw shifter
Interior:
Pioneer AVIC-Z3 sound system and Boston Acoustic S85 speakers
Speed of Sound cup holder switch panel
A-Pillar gauge pod OD and Autometer Sport Comp II boost gauge
Raptor shift light
Dynojet Wideband Commander
S2000 start button
Homelink mirror
Custom Lighted Sill Plates
Steeda pedals
Appearance Exterior:
Kaenen 3" cowl hood
Tinted HID headlights
Roush P51 grille
Roush front fascia, chin spoiler and rear spoiler
Tinted OEM-style taillights
Custom Nazty GT emblems
Tint 5% sides and rear, 35% on the front windshield.
Suspension:
Steeda sport springs
Tokico D-spec struts
GT500 strut mounts
BMR adjustable panhard bar
Billet lower control arms
welded relocation brackets
Steeda front and rear sway bars
Adjustable upper control arm with bracket
CHE K-Member brace with Torque Limiters
American Racing Rogue wheels 20×8.5 20×10
Nitto NT05 315/35′s 255/35's
G2 painted calipers.
Article written by: Smoothgrandmama
---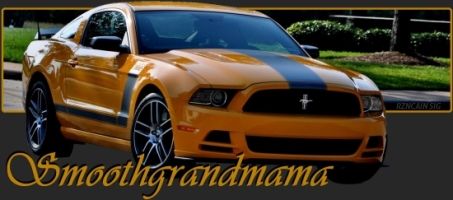 Join The MM Facebook:
Modded Mustangs Facebook
Vote For Modded Mustangs Ride of the Month
Eskimo Brothers To Smooth: Safi, Blitz34, Graystang01, WillTheThrill, Bwal, 101Fng
Quote:
Originally Posted by
Smoothgrandmama
View Post
Procrastinators unite!..............Tomorrow.
---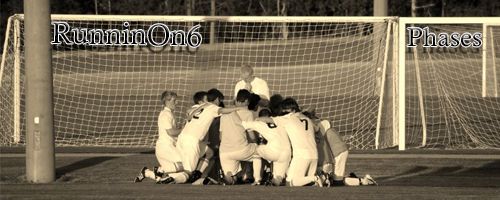 21 & Chasing Tail At College
Quote:
I know better than that, pimp daddy. You got a new hot one weekly.
Genibus Nitito Canus
I wonder if he invited the buyer to join the forum
---
Red 1996 GT: JLT RAI, Steeda Underdrive pullies, Stewart Waterpump; nothing to brag about
Black 2009 45th aniverary edition GT 5 speed: K&N CAI, BBK Twin 62mm Throttle Body, BBK Underdrive Pullies, SLP Loudmouth
Newbie
Join Date: Aug 2011
Posts: 19
iTrader: 0 reviews
Sweet!
---
Cammed, Slammed, Stroked and Blown


695rwhp/677rwtq
[email protected]
Currently Assaulting Californias Roadcourses
Regular
Join Date: Oct 2014
Location: Cincinnati, Ohio/ Dayton
Posts: 54
iTrader: 0 reviews
who made those kick ass sill plates??
Regular
Join Date: Aug 2014
Location: Seattle
Posts: 53
iTrader: 0 reviews
Regular
Join Date: Nov 2015
Posts: 465
iTrader: 0 reviews
Newbie
Join Date: Jun 2008
Location: Roanoke VA
Posts: 29
iTrader: 0 reviews
Posting Rules

You may not post new threads

You may post replies

You may not post attachments

You may not edit your posts

---

HTML code is Off

---