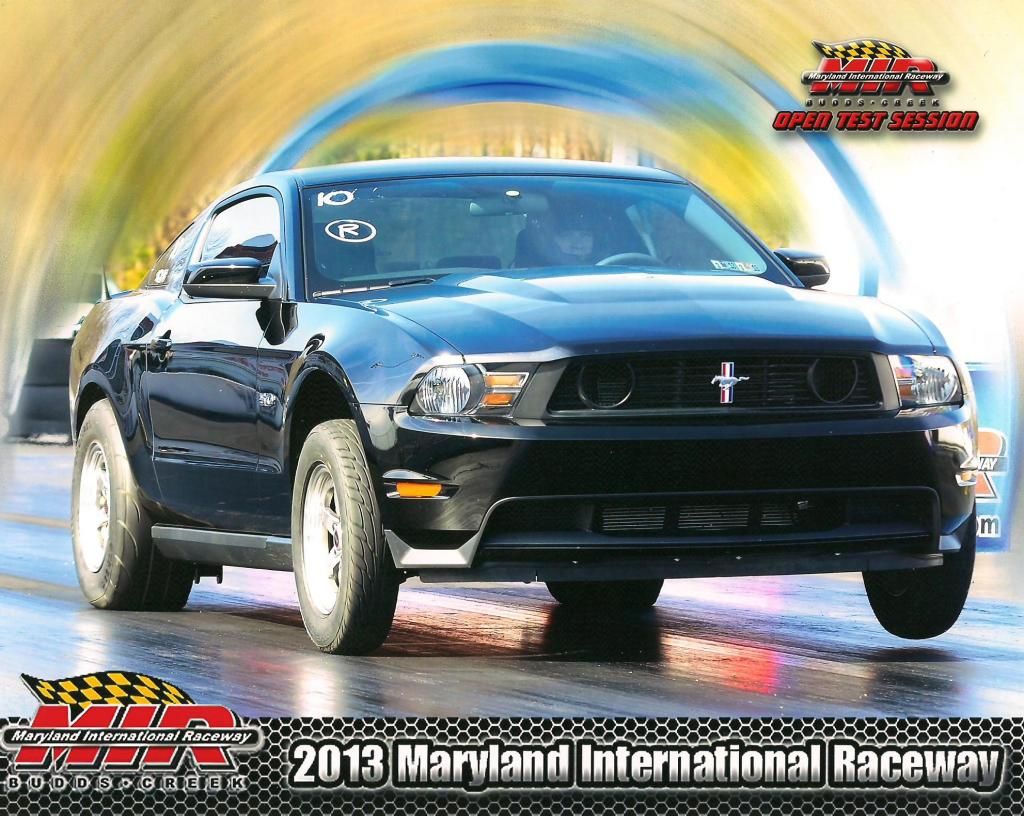 With the recent return of the 5.0 liter, the Mustang is once again at the summit of the pony car wars. "The Coyote" motor is pumping out unprecedented power and is changing the standards enthusiasts expect from their hard earned dollars. Dual overhead cams and variable valve timing bring this 5.0L into the technological forefront offering stock dyno and track numbers earlier Mustang incarnations struggled to achieve even after being modded. The aftermarket for the new power plant is exploding and only promises to expand. MM's own CasperGT is raising the standard to which all future mustang generations will be compared… and he's doing it all naturally aspirated.
MM moderator and member since 2008, Larry F. (aka CasperGT) is setting new performance benchmarks courtesy of his 2012 GT awesomatic. As a former 2v guru, he has recently made the switch to the new 4v powerplant. With little more than bolt-ons, tuning and a set of sticky tires, CasperGT has already nudged his steed into sub 11 second territory. CasperGT began morphing his new ride into a track terror with some "oldies but goodies" mods. An Airaid CAI feeds the beast while it exhales through a set of JPC longtubes, FRPP X pipe and Pypes axle back. The differential is stuffed with a set of 4.10s and is held true with BMR LCA's and panhard bar. A set of weld wheels wrapped in Mickey Thompson ET streets offer this beast more than ample grip and is proven by the image atop this page.
At this point, CasperGT's Mustang was already a nightmare for the mopar and bowtie boys – but why stop there? Teaming up with JPC racing, Larry began further modding. A rear seat delete and tubular bumper mounts along with other bits severed dropped the final weight to 3515 lbs. driver included. A high stall Circle D converter was then mated to the factory auto controlled by DiabloSport transmission calibration. With E-85 now injected through the pony's mechanical veins, the pony breathes a new fire. A spot on tune and driver mod propel this Frankenstein to a best time of 10.78 @ 124. Keep in mind this is with NO POWER ADDER.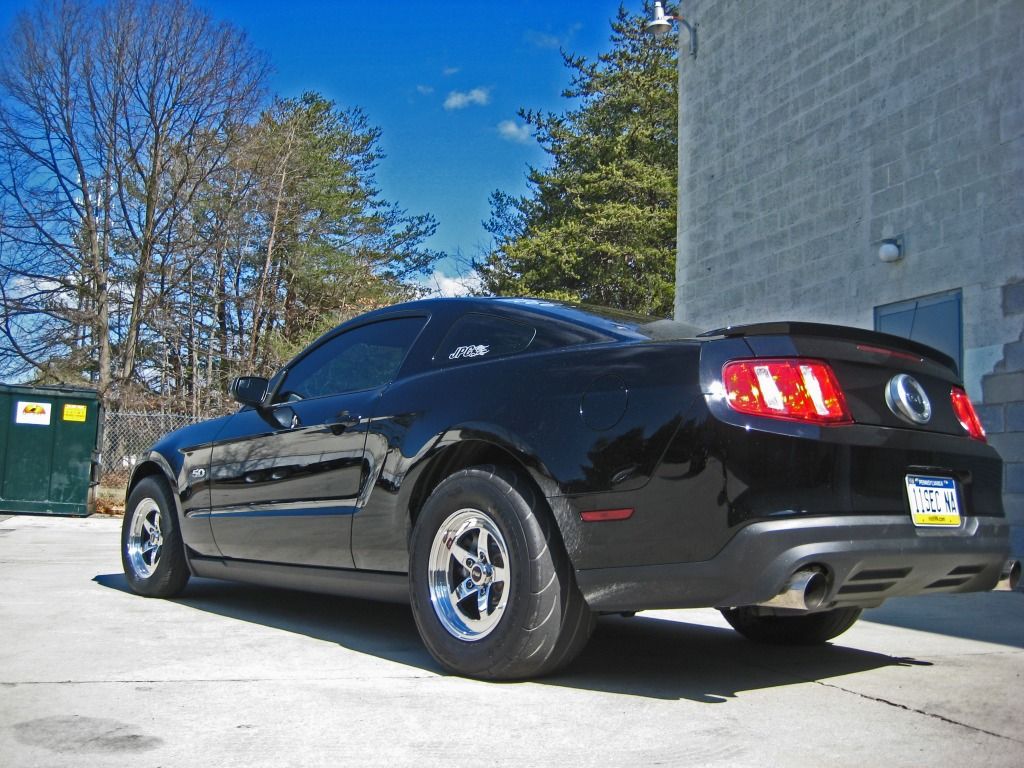 CasperGT aims to set the bolt on, N/A record E.T. once and for all. With a gear swap and intake change on the horizon, even quicker times are expected. CasperGT would like to thank all of those who have had a hand in creating this monster. The entire crew of JPC Racing deserves credit as well as Casper's crew chief/head sponsor/cheerleader/wife Michele. CasperGT would also like to shout out to all of his MM family that has helped him along the way. With any luck, CasperGT will be soon submitting a post of a sub 10 second quarter – scary fast!
Article Written By: Shelbydog!