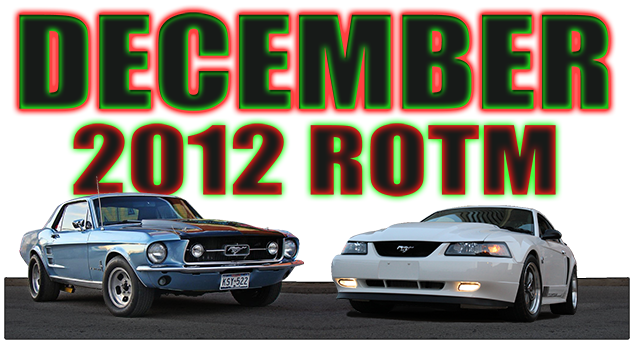 The winter season is a depressing time for the Mustang owner, as most of us are forced to hunker up and wait out Mother Nature's frosty wrath.  But some Mustangs never sleep, whether they reside in the warmer southern locations or they are willing to brave the harsh inclement weather.  December 2012's holiday themed ROTM contest brought out the cars that dare to embrace the cold.  When I say "cold", I mean so cold that drama arises within the voting itself.  After disqualifications of the two leading cars and an eventual perma-ban, we were left with the second ROTM two-way tie in Modded Mustangs history.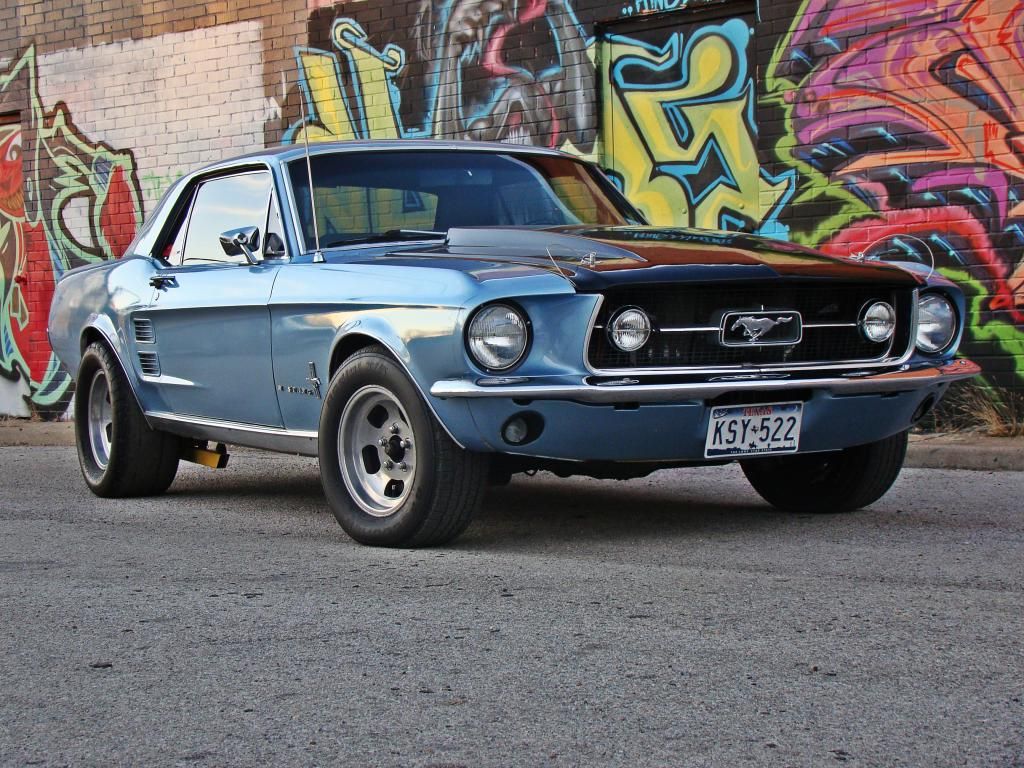 Our first victor takes us back to an era when Mustangs were all about style and attitude.  Dallas, Texas based Cameron M. (aka blue67coupe) has put together a fine specimen of a first generation 'Stang.  In 1967, this "C code" coupe exuded cool from chrome bumper to chrome bumper.  Simple, elegant lines would spawn the near 50 year legacy that continues today, as first generation ponies have a certain allure.  From the aromatic mustiness to the lack of unnecessary features, the 60's Mustangs are ingrained in our hearts. Guys and gals, this is where it all began.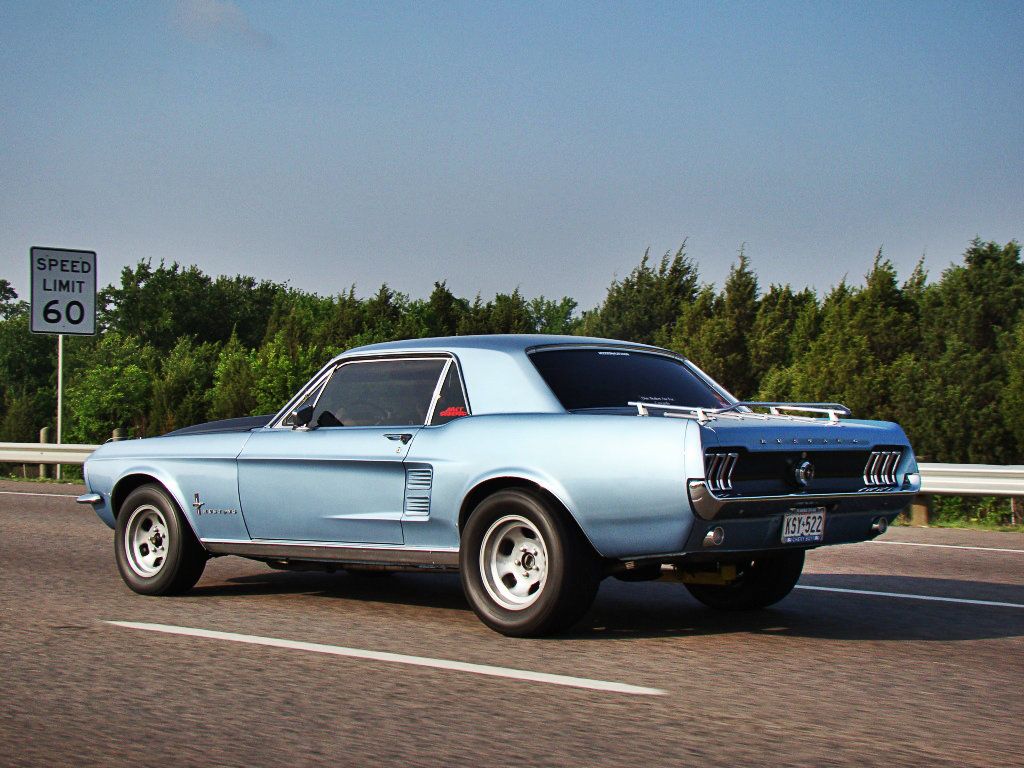 Cameron acquired the car at the tender age of 14 when his dad snagged it from an ebay seller.  A couple years later, it became Blue's daily driver – not too shabby for a first car!
Blue's '67 is powered by a 289 small block v8.  It breathes through a 600 cfm Edelbrock carb and Edlebrock air-gap intake.  Exhaust is routed through a set of Hooker long tubes ending at a pair of dumped Flowmaster 40s, giving the 'Stang a true old school rumble.  Inside, a Hurst shifter is linked to a B&M shift kitted C4 awesomatic.  A 3″ cowl hood adds a bit of mystery and traction bars with BF Goodrich G force radials complete the old time muscle car look.  If you are around Dallas in better suited weather, you may spot Blue showing off his pony at local car shows and meets.
Joining Blue in MM history is a stunningly clean 2004 GT with less than 20K original miles.  While you may consider this car to be a garage queen, Tanner B. of Enid, OK would say otherwise.  Also known as Shelbydog!, he would much rather be driving the car than just letting it sit.  Tanner's first "performance" car was a 1988 Camaro Iroc-Z, but was soon exposed to the Mustang world after his dad brought home a brand spanking new 2003 Mustang GT.  Shelby had resisted the blue oval as long as he could, but ultimately knew when it was time to "shave the mullet" and step into pony territory.  After buying his '04 GT in 2005 with just a little over 5K miles, Shelbydog! wanted to follow the steps of his old man in making the muscle car of his time that he can talk about with his kids someday.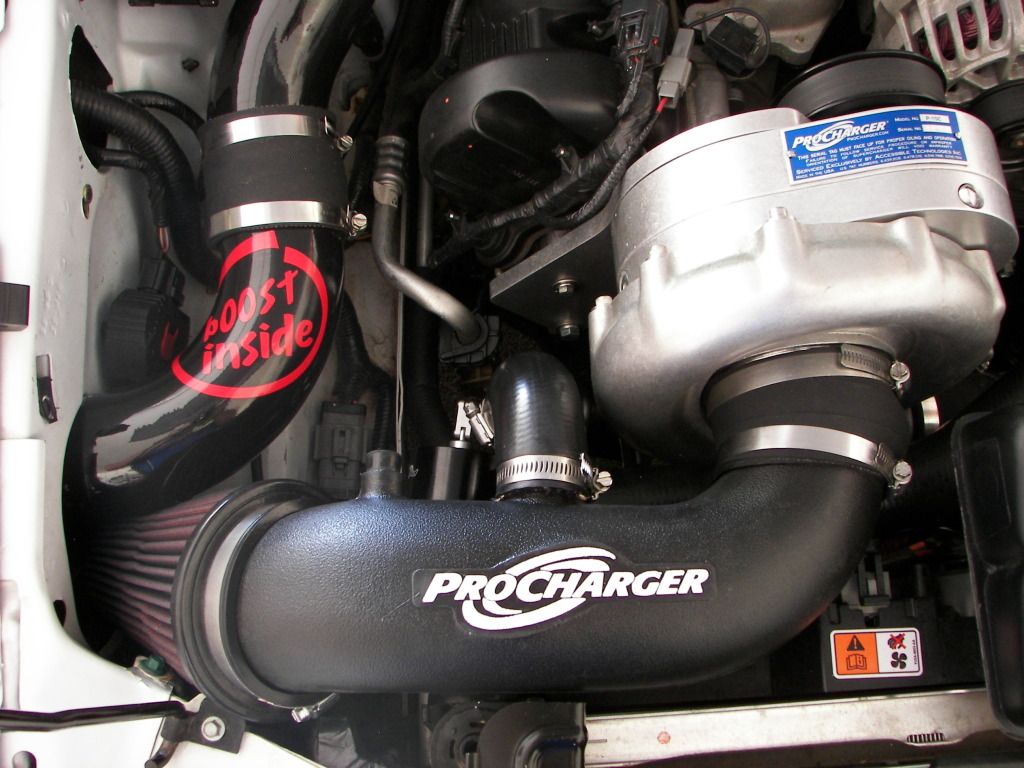 As a member of Mustangtuning.com, Shelbydog! (then Fritobandito) dipped his feet into the modding world.  After the forum's demise and a few dormant years in the Mustang world, Tanner joins MM in 2011 to start his modding career.  After some help from MM, his car is now a supercharged sprite making 335rwhp and 364ft-tq. Major mods consist of a Procharger p1sc with a 3.60″ pulley.  The 9 pounds of boost produced drive a 4r70w connected to a 4.10 rear end.  The car also sits on 17″x9″ and 17″x10.5″ Bullitts wrapped in Nitto 555's.  The car is lowered on Eibach springs that give any Mustang that sinister look.  Right now, Shelby eagerly awaits the arrival of a 3800rpm stall converter to complete the last of the drive-train mods.  With a 12 second pass as his ultimate goal, Shelbydog! is well on his way to building a 'Stang that demands respect.
Blue67coupe and Shelbydog! will now join RZNCAIN and Stri8ed as the only ROTM ties in MM history.  What seemed to be once impossible, has now happened for a second time.  The contestants battled only to have two standing at the finale.  The last 2012 ROTM is long behind us and we look forward to a few changes in ROTM voting.  The staff at MM are currently working towards making ROTM the more legitimate contest it deserves to be.  New voting qualifications will be in place as well as a few other modifications, so stay tuned for drama-free ROTM's! As for now, we must honor the last two victors of 2012, Blue and Shelby.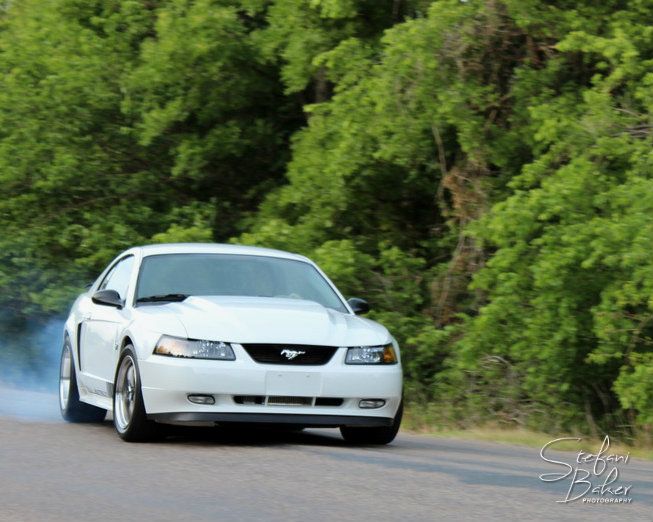 Written by: Mach Stang and Shelbydog!
Opening Graphics by: Mach Stang