Discussion Starter
•
#1
•
Well I'm finally getting around to installing my ON3 turbo kit so i figured i'd start a thread. I got a first gen kit for a good price when I bought the car. Heres what i got so far:
1st gen on3 kit
76mm on3 turbo
Ford racing shorty headers
Siemens deka 60lb injectors
03 cobra tank
cobra hat/pumps
slot maf
Here she sits before I started taking her apart.
The kit/headers
Got the front end up prepping to pull the K.
Pulling off my BBK catless X. Apparently I scraped on something. Good thing the rear o2s are shut off anyways.
Got my ass kicked by the evap canister in the cobra tank. Ended up taking a dremel to it and pushing it in through the tank. Hope the one on my current tank comes out easier.
:bash: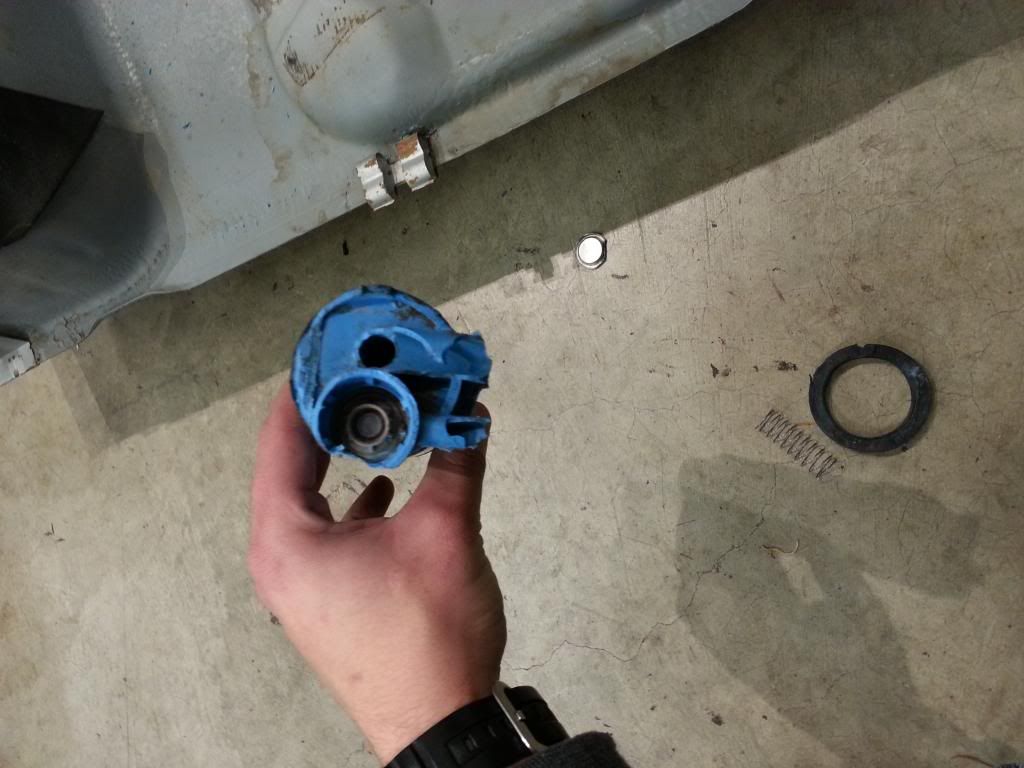 ---------- Post added at 09:44 PM ---------- Previous post was at 09:32 PM ----------
Got my AEM boost gauge and wideband
I spent quite some time trying to figure out how I wanted to mount my gauges. I really didn't want to do the typical pillar pod. Don't really like the steering column mount and blocking my ac vents are not an option. So I ended up going with the Speed of Sound pillar pod.