Dis Are Josh Stallings
All Items are located in Willis Tx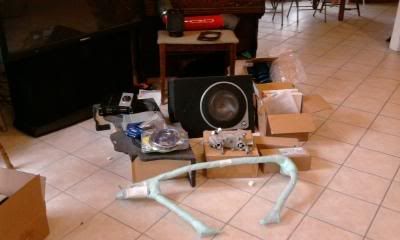 03-04 cobra parts:
Jlt cai lot's of scratches missing a couple of bands new filter $120 shipped
H&R SS front springs With new in box BBK isolators (From 03 cobra coupe)
99-04 tb&plenum stock 70 shipped
2 audiobahn 12" subs in custom 99-04 boxes designed to mold into trunk. $200
1 Mtx 3002 amp $70
1 kenwood 600 watt sub in Q-logic box $120
If you buy the subs and the amp I'll throw in a wiring kit, it's been opened and may not be complete. and a line splice.
Pm me or E-mail me @
[email protected]
STB and Fuel Pumps Sold. Lower kit sold