Discussion Starter
•
#21
•
Nice build! Love that you're doing it in a parking garage that's something i'd end up doing lol.
Thanks! I wasn't going to let the parking garage hold me back from my project Lol :swordfight:
---------- Post added at 11:21 AM ---------- Previous post was at 11:03 AM ----------
Got some more parts I needed and made a little more progress. I still need to order more parts (imagine that). Intercooler has been mounted to my bumper support but will add a couple more brackets to the bottom of the intercooler to help it from swinging around. Got most of my piping test fitted and should only have to cut 1 pipe.
The Treadstone BOV pipe and upper radiator hose extension pipe. I had to file down the Treadstone BOV pipe in order for the V-Band clamp to tighten down. That pissed me off a little bit because I was expecting perfect fitment without any modifying.
The Tial Q 50mm is HUGE.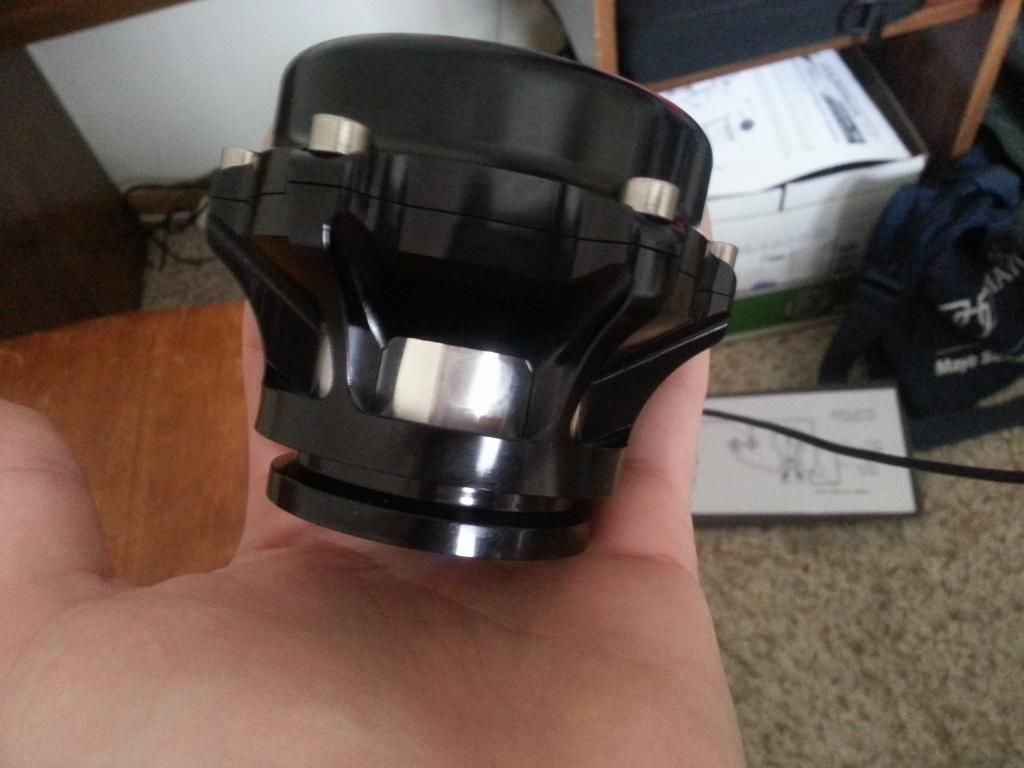 I drilled three holes through the angled metal shim my Dad found for me. I also drilled entirely through the bumper support and put bolts in the front so the nuts could clamp it in place from the back of the bumper support.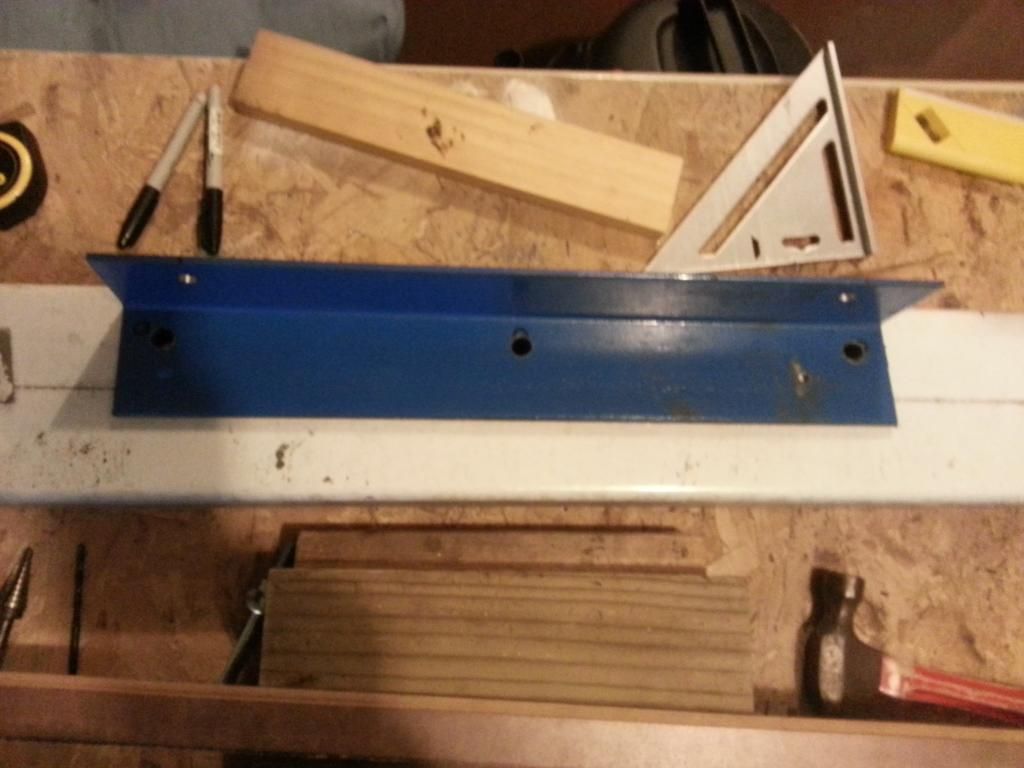 The intercooler sits forward just enough to clear for the mounting bolts that go through the bumper support. This should also allow any air to escape the top most portion of the cooling passages in the intercooler.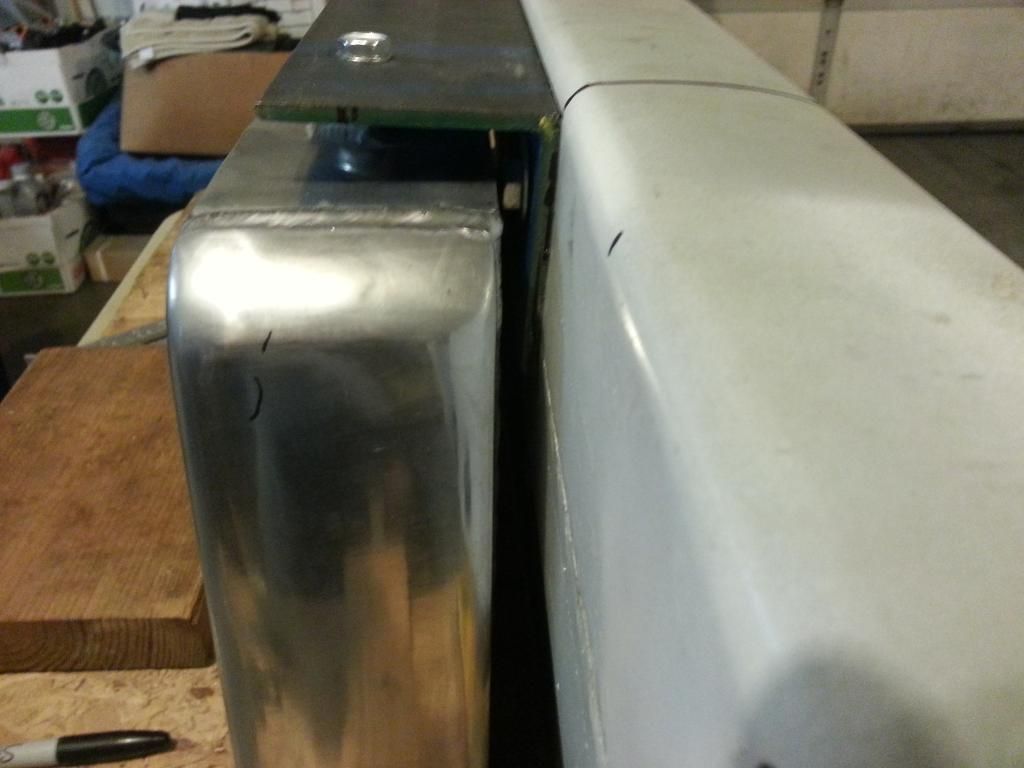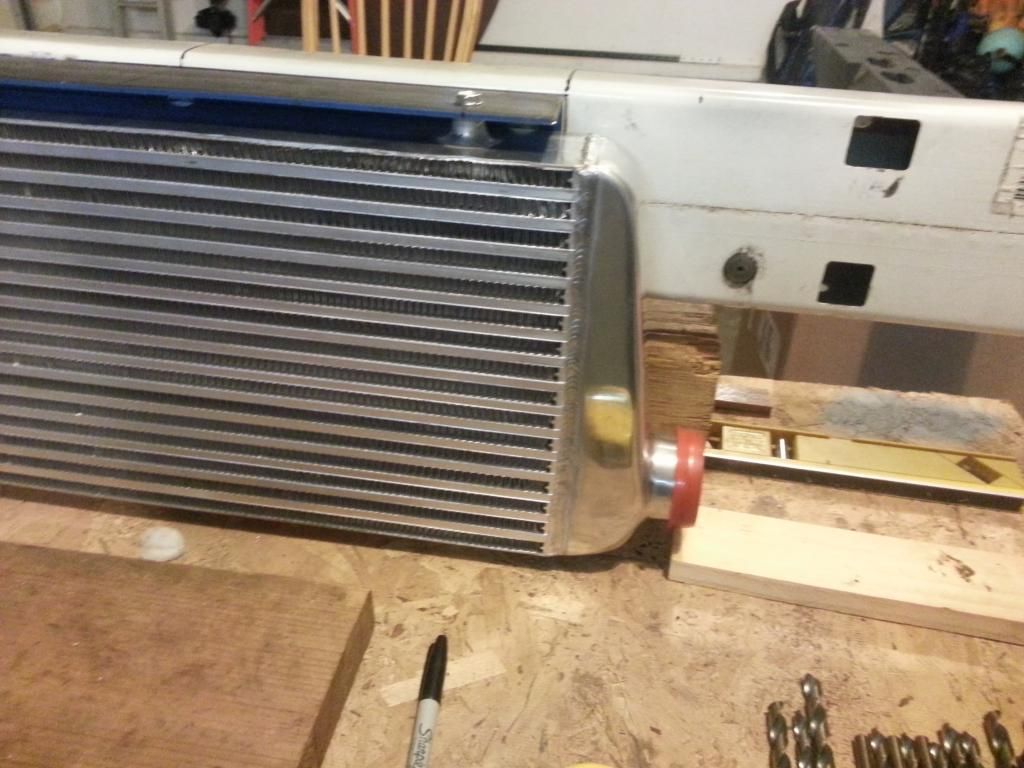 On the car...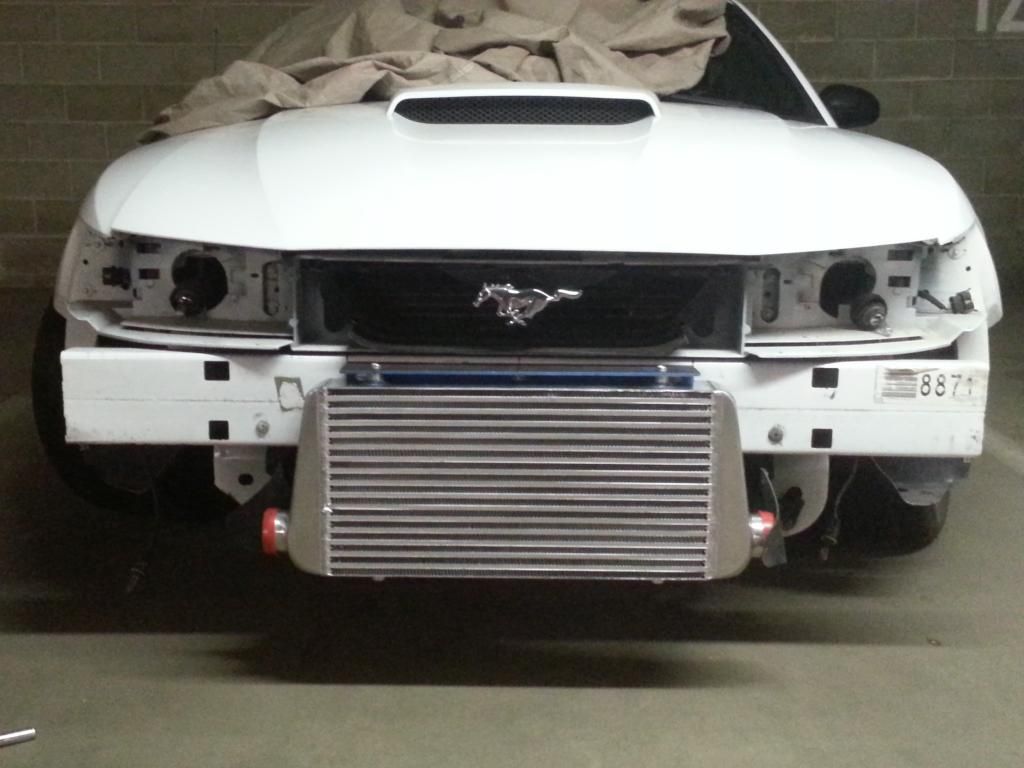 The hot side (blower to intercooler) piping test fitted. I was surprised I didn't have to cut anything so far.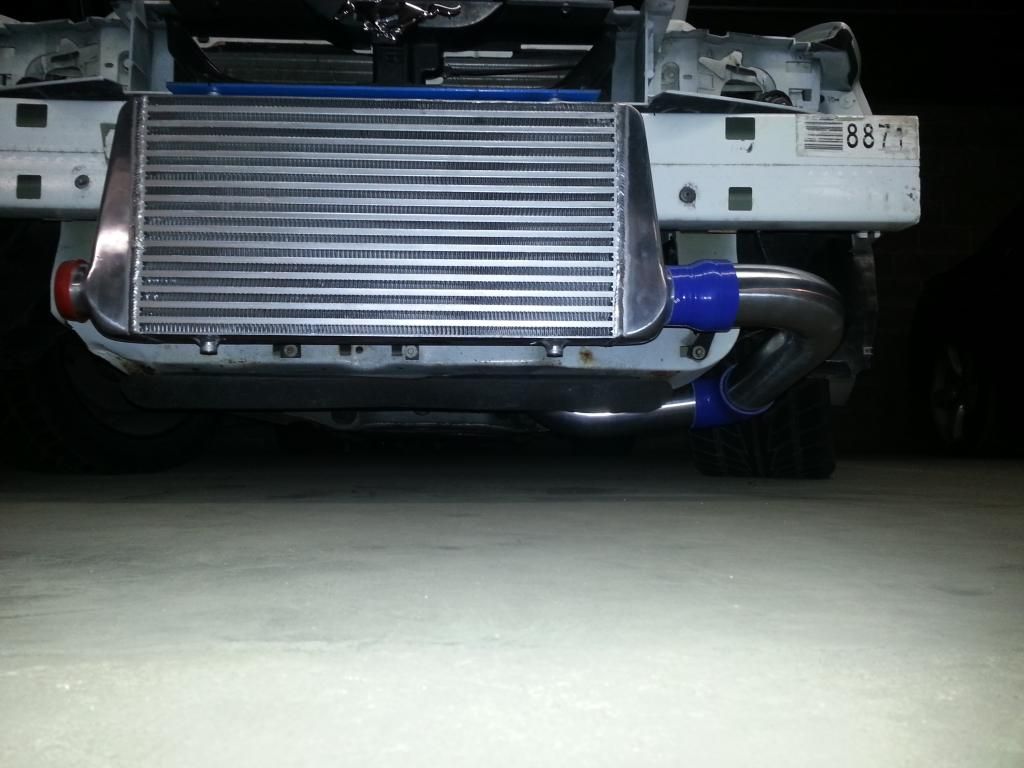 Treadstone BOV pipe has been filed down and turned upside down. The Tial Q BOV will face down and a tiny bit towards the engine.