Discussion Starter
·
#1
·
Gotta make room for a new project so I have for sale a Silver 2003 GT with 18,000 miles on the odometer! These are the following mods that I have recently put on her:
Maximum Motorsports Max Grip Box - Basically everything you need to build one of the most righteous corner carvers you've ever driven!
Grip Box includes:
MM Strut Tower Brace
MM K-Member
MM Front Control Arms w/ urethane bushings
MM Front Coil-Over Conversion Kit
MM Adjustable Tie-Rod Ends
MM Standard Torque-arm
MM K-Member Brace
Solid steering shaft
MM Full Length Subframe Connectors
MM Aluminum rack bushings
MM Panhard Bar with Aluminum rod
MM Adjustable Rear Swaybar
MM Caster/Camber Plates*
MM Road Race Rear Lower Control Arms without spring perch or swaybar mount
Hypercoil Coil-Over Springs
MM Rear Coil-Over Conversion Kit
Bilstein HD struts & shocks
Urethane swaybar bushings
Urethane swaybar endlinks
MM rear Racing upper shock mounts
MAC Long Tube Headers
MAC Prochamber midpipe
O2 sensor extensions
Flowmaster 40 mufflers
Corbeau F1X Racing seats
MGW Short shifter
FRPP 4:10 gears
Moser 31 spline axles
Trickflow Braced Diff cover
Wilwood SLP6 6 piston Big brake kit in front
Wilwood SLP4 4 piston Big brake kit in rear
American Racing Rebel Wheels - They are lighter weight than most wheels for better handling!
Continental Road Race Tires - Front 255/45/18, Rear 275/45/18
Ford Racing Hood Pins
Rear seat has been deleted to make the car as light as possible along with spare tire and jack. Basically you have the makings of an American Iron series race car. All you need to add is a cage. Car drives fine for street and can carve corners like no other!
I've kept the motor stock as I didn't feel that a Cold Air Intake, Throttle body and Plenum would make much of a difference for the money since I had planned on keeping her N/A! I do have a set of UDP's that I'll throw in with the car! Motor runs STRONG! Besides, the 4:10 gears give plenty of pep for the street(and squirting out of turns on the track!) If you want to go bigger I suggest a Blower!:yes
Front Suspension:
Rear Suspension:
Torque Arm: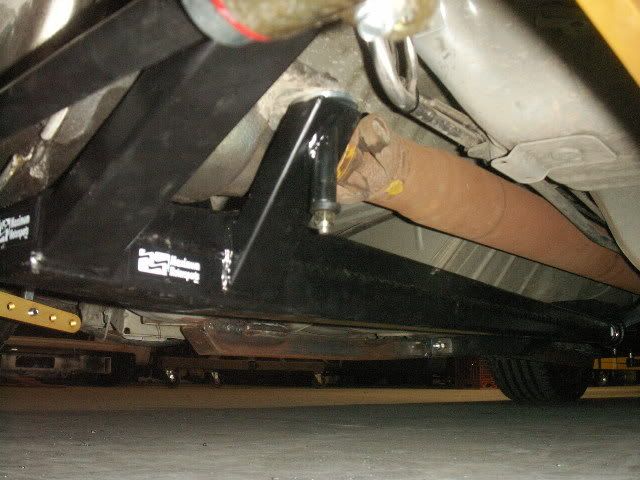 Strut Tower Brace and CC plates: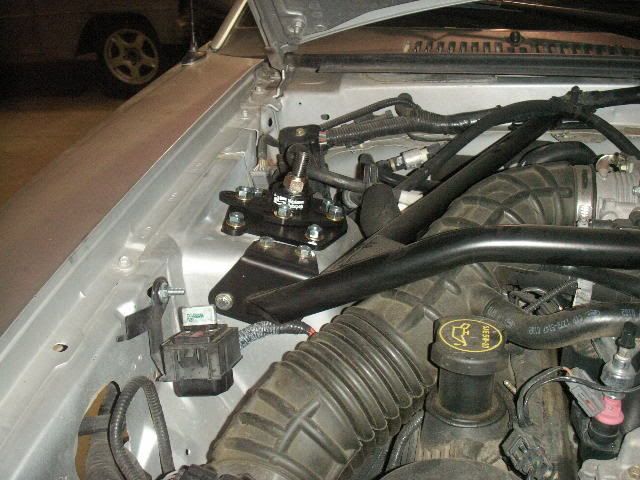 Rear Racing Shock Mounts: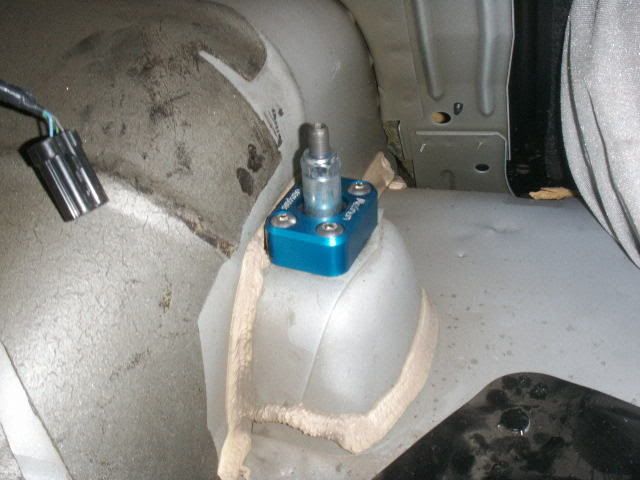 Price - $14,999.00
Please, serious offers only! No trades! Price is negotiable but, with all the mods the car has, it won't be much!
Hurry! She's gonna go fast!
John