Discussion Starter
•
#1
•
Coolant Cross Over Delete by MMR (available in Natural or Black)
These Fittings allow you to remove the Coolant crossover metal pipe on ALL 4V applications. Radiator Hose Fitting has 2 threaded holes on top and bottom and can have 2 on the side for up to 4 sensor provisions for factory and aftermarket water temp sensors.
All fittings use -12 AN size (not -10 like the "knock-off" kits which does NOT provide enough cooling flow for street driven vehicles and will cause overheating)
. Our threads are all AN style - Not leaky pipe threads like our competitors that require messy sealer! The MMR kit also uses Integrated hold down tabs on the cylinder head fittings, not stamped hold downs that require 2 wrenches just to install the fittings. Includes all parts shown. Great for custom applications where plumbing space restrictions exist. Can be used with Braided or Pushlock style hose and fittings. Available with or without radiator fill/cap adapter. Kit with filler cap allows removal of factory reservoir - (a smaller catch can however is still required). -16 is available instead of radiator hose barb. 100% CNC Machined and USA Made by MMR
Line and fitting kits also now available on the MMR website - choose from Black Woven/braided line or Pushlock!
http://www.modularmotorsportsracing...rch_in_description=1&keyword=crossover+delete
MMR Fittings (1 piece design with intergrated hold down tabs & built in AN fitting):
Kit includes multiple schematics for plumbing options.
Click here to order: $199 to $389
Search Results : Modular Motorsports, Home of the Worlds Fastest Modular Engines
Here is a pic installed without filler: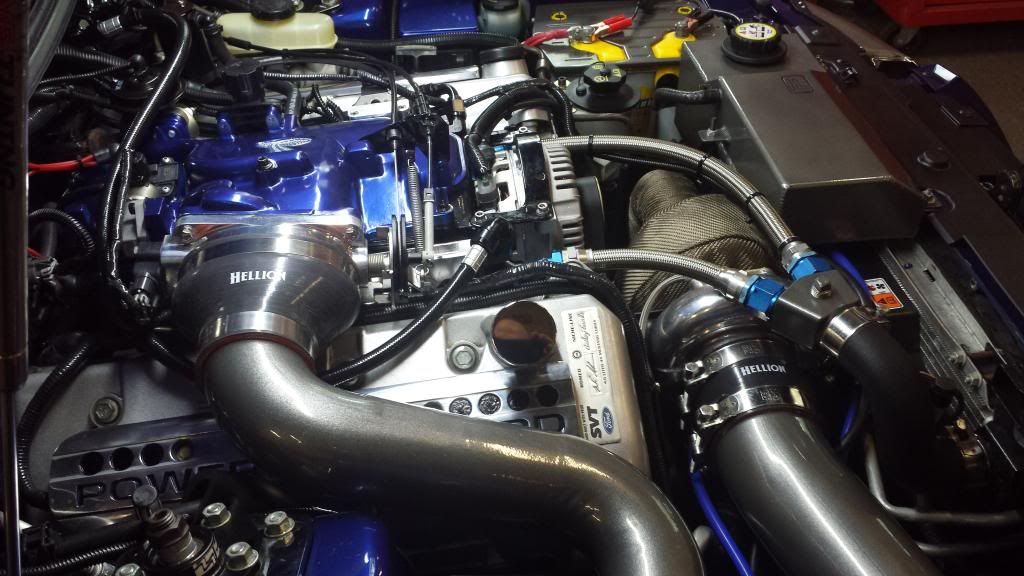 MMR Inline Thermostat adapter with Bypass provision (not included with above kit)
MMR Inline Thermostat Housing/Bypass Line delete [966542] - $79.99 : Modular Motorsports, Home of the Worlds Fastest Modular Engines