Discussion Starter
•
#1
•
Wasn't sure if I should throw this in the Project thread or on here because I seen other non-Mustang builds in the other section but figured I would just put it here.
I bought this Pickup back in February kinda on a whim. Drove it for 2 weeks and then decided that I better do some maintainence before it broke down on me. Pics below.
So instead of maintenance we decided to do a rebuild.
Mounting a engine hoist in the ceiling of my buddies shop.
Pulling Engine Same day. Dirty Dirty dirty.
Stripping the engine down to just the block.
Bunch of parts stripped. Decided that we aren't putting a bunch of stuff back on. Screw emissions. Also this 91 pickup had more electronic sensors that my Mustang and this was a base model.
Pic of transmission to give a more idea of how absolutely filthy everything was and so you can appreciate some later pics.
Block stripped and loaded up in the back of the Mustang with the fly wheel to go to the machine shop. Block bored .20 over and flywheel turned to custom level for better clutch feel over factory spec.
Block back from the machine shop and we painted it tan to give it an off-road style look.
Pistons, new bearings and cleaned crankshaft installed.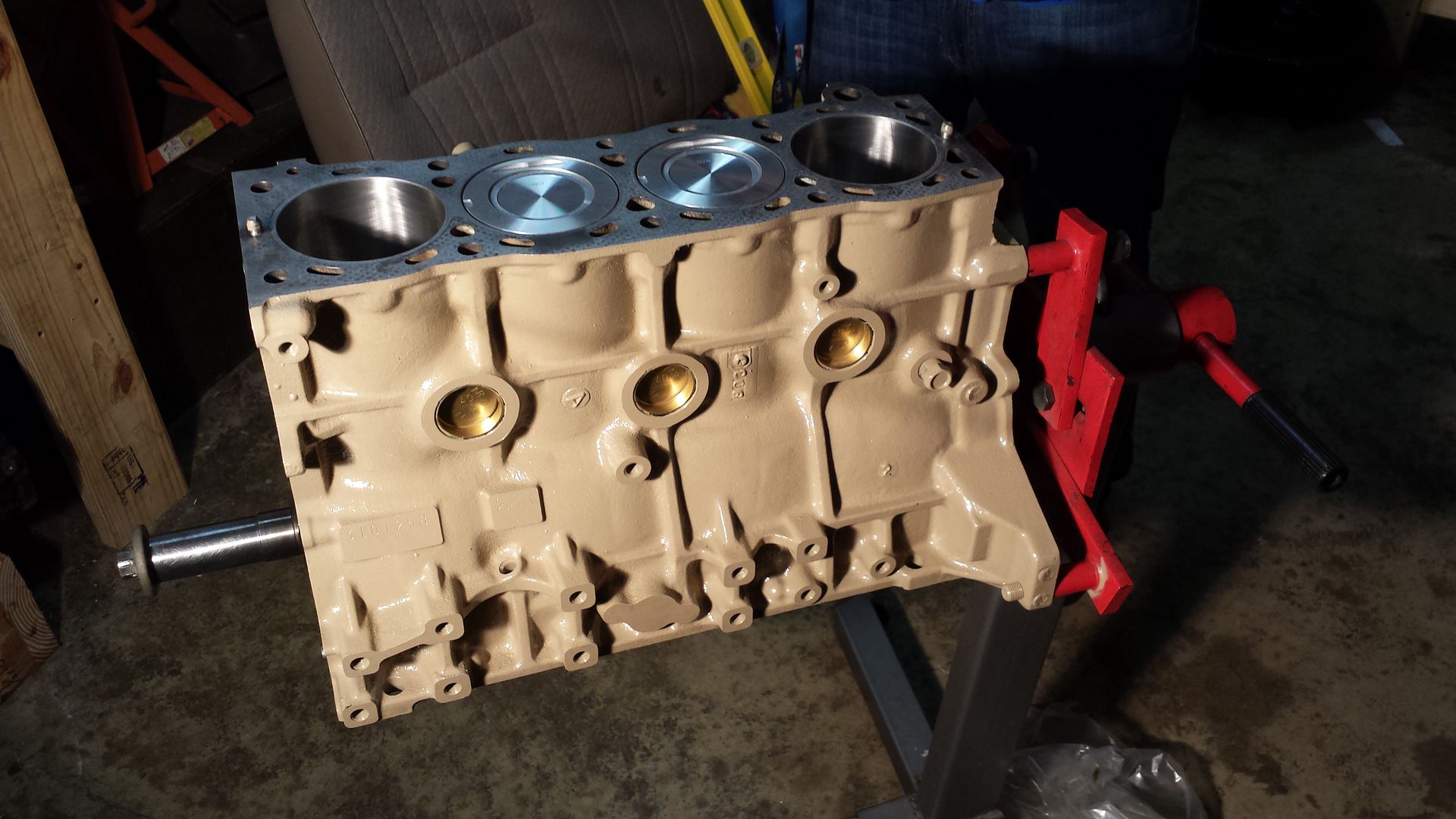 Head back from the shop with Oversized valves and cleaned. Not to our liking though.
Some parts sand blasted before paint. These are just a few of the parts we did this too.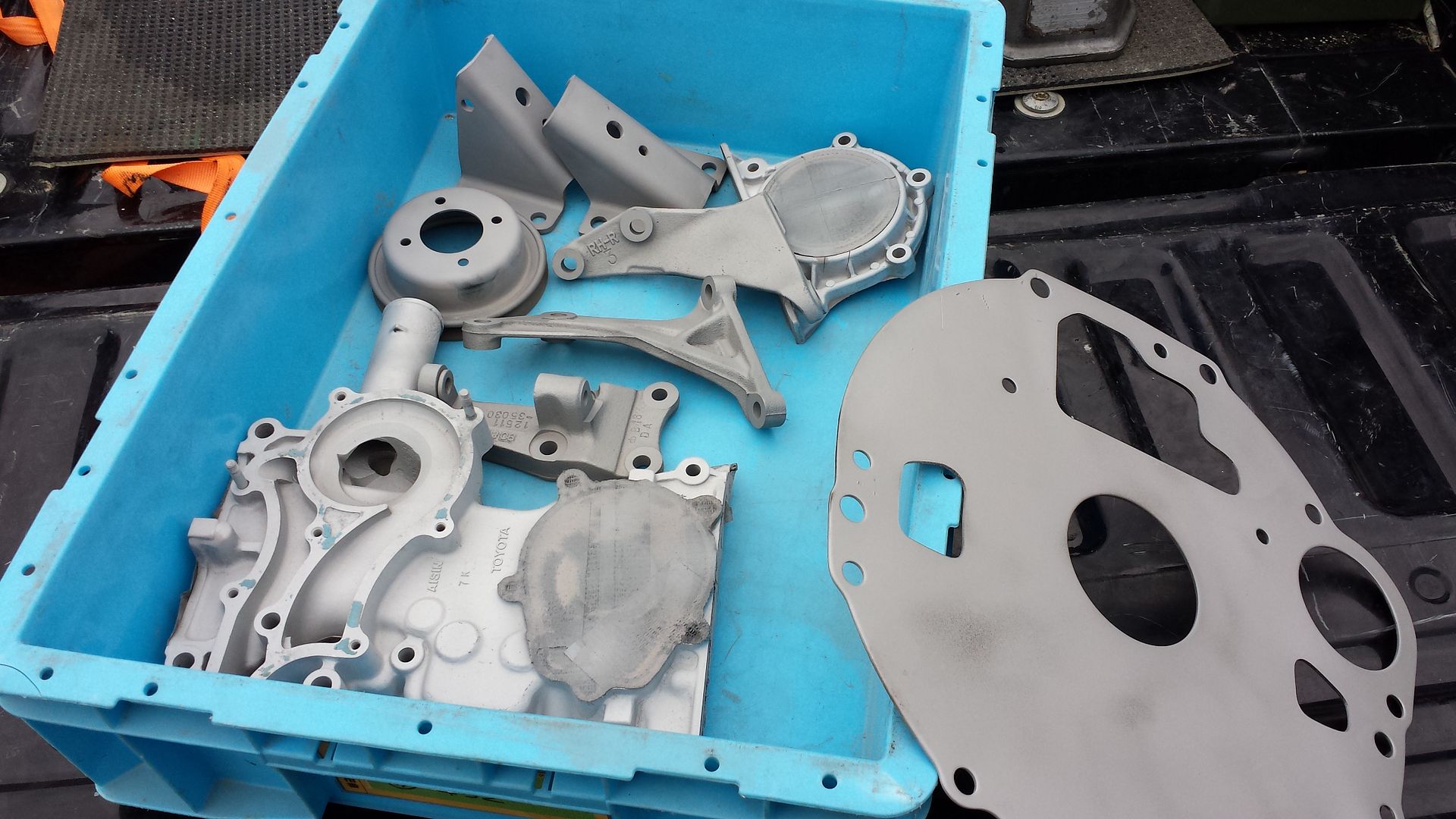 Disassembled Head and port, polished, and gasket matched it then put it back together.
Stripped the interior including sound proofing. (Used dry ice placed on top of the sound deadening then a hammer to break it off. Nice little tip for getting that crap out.)
Cleaned Enginer Bay. Yes it was as greasy and dirty as the engine and transmission.
Assembling the engine.
A look inside the Upper intake. Both upper and lower were sand blast. Before they were completely black with carbon from 187K miles of driving.
Side of the block before getting hooked to the transmission.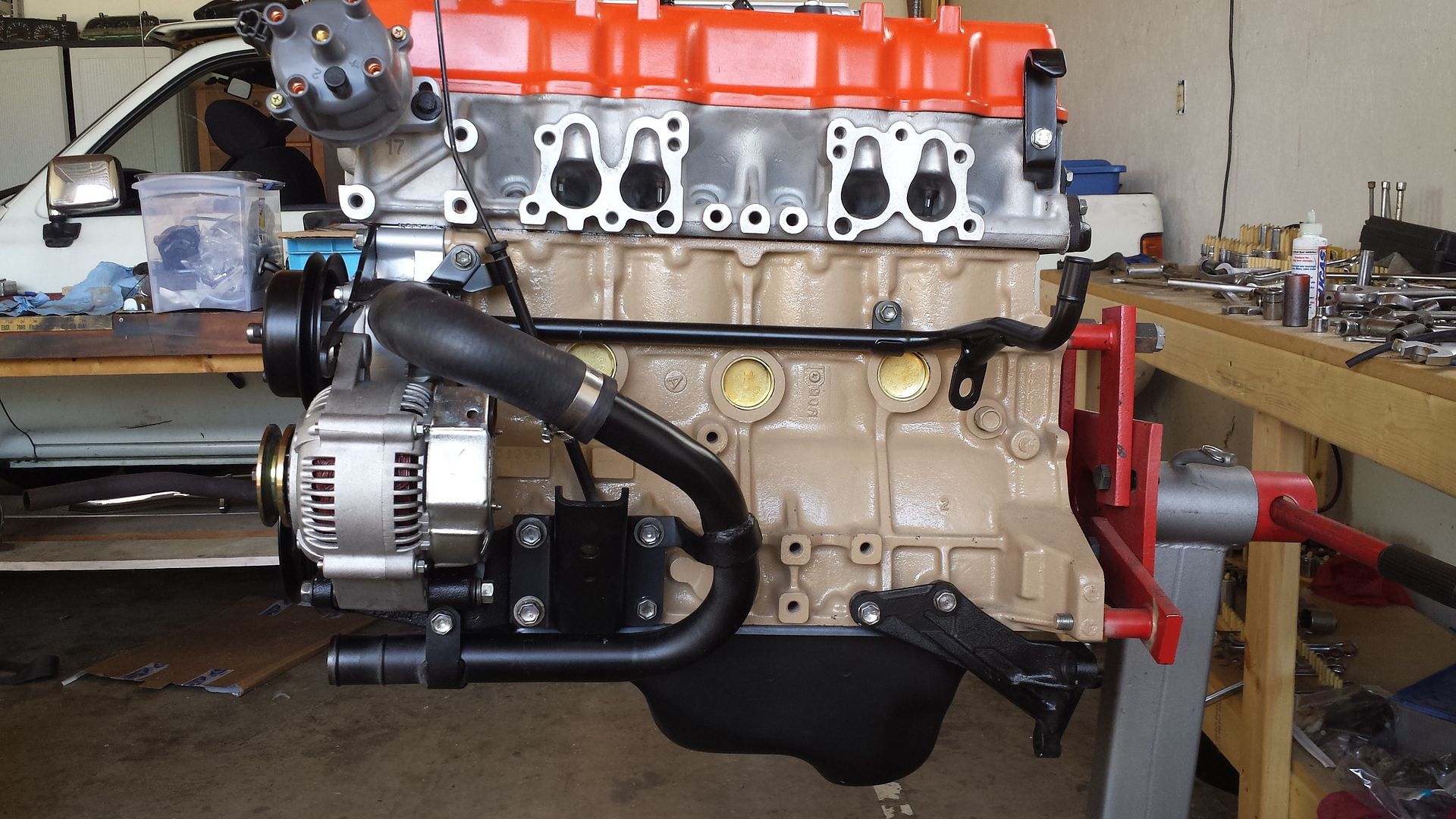 Transmission shifter rebuilt with parts from Marlin Crawler and then mounted back in with brand new clutch from LUK and then freshly turned flywheel.
Mounted back in the truck as of June 8th. Still a good bit of work to do but its coming along nicely.