Discussion Starter
•
#1
•
So I have always wanted a 1995 mustang. I was hoping for a GT, but a Cobra? Come on, an 18 year old can't afford a cobra. Well the opportunity came up that one of my good friends was parting with his car. I fell in love with this car the first time a had ever seen in. It truly was love at first sight. I had always badgered him about finishing the car. but it sat for about 3 years. No engine, no transmission, faded paint, etc. She needed to be rescued. He finally came to the conclusion to selling the car and I was the first one to his door. Car is complete minus a motor and transmission and a few little odds and ends. Plan is to have it on the road by summer of 2015. Well here are some pictures of the ole girl. But wait, this isnt just another cobra. Whens the last time you saw a 1995 Rio Red cobra with cloth interior? Chances are you probably haven't. Wanna know why? This combination, there was only 85 made. Yep, 85.
The night I went to pick her up:
On the way to her new home: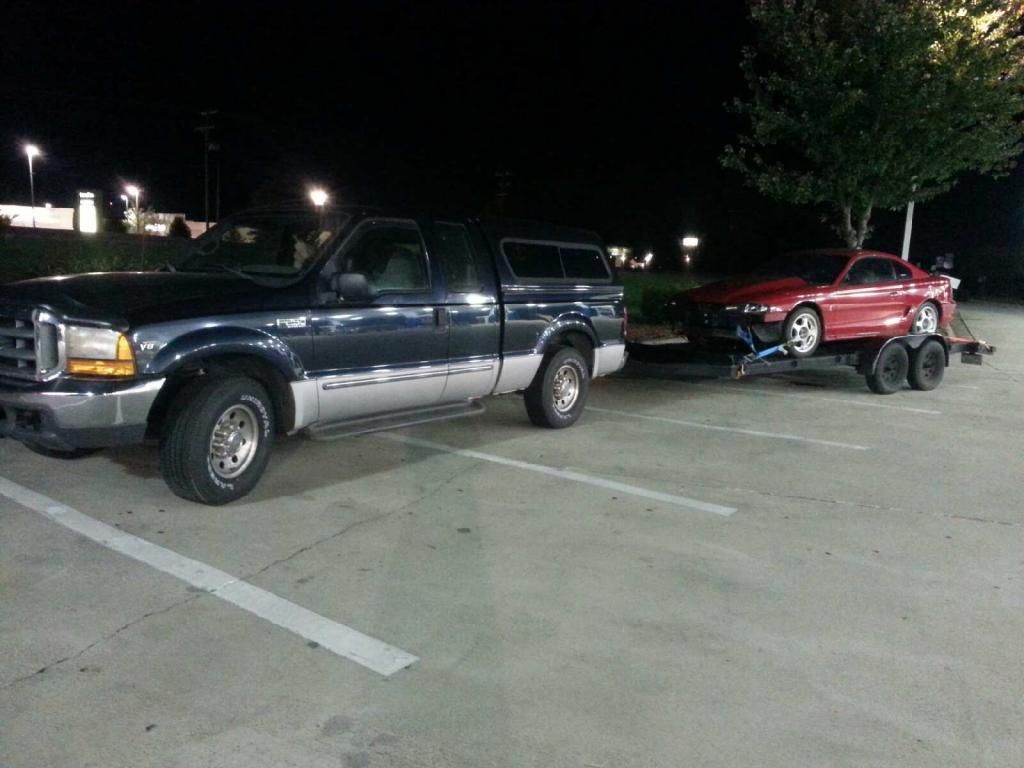 Cleaning her up in preparation to start surgery:
Surgery begins: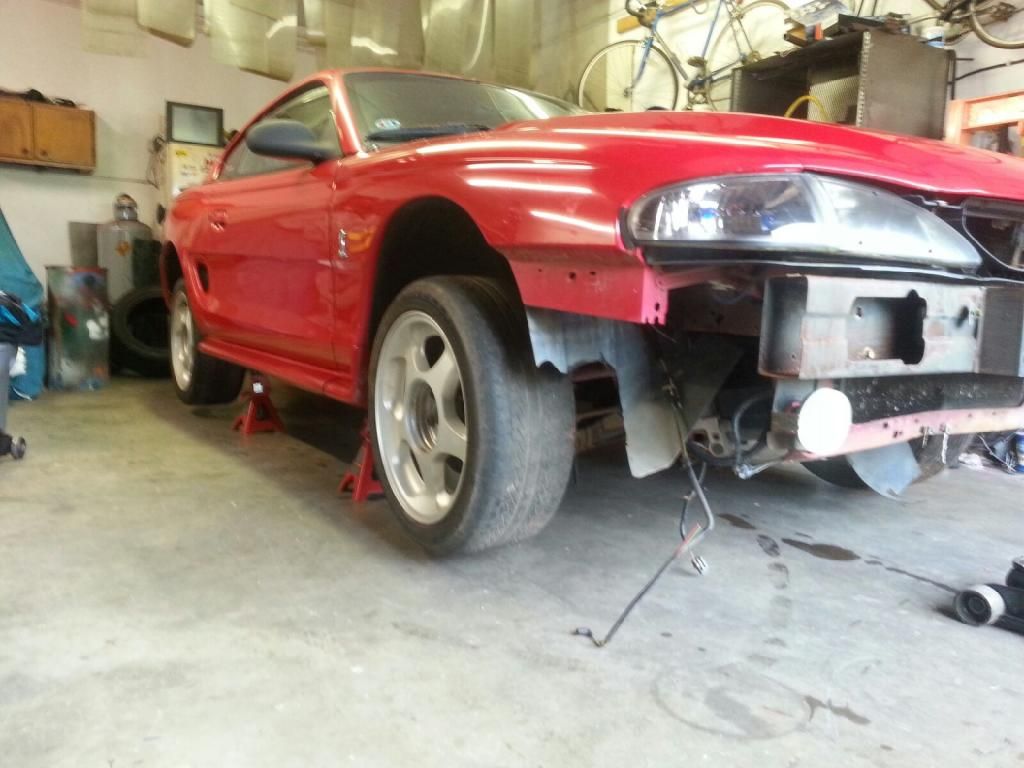 Started swapping out the old springs. The top were sportlines, but some dumbass got a hold of them. I sure you can tell what they did to them. Put cut C-Springs in it out of my friends bullitt.