·
I Blumpkin Entirely Way Too Much
Discussion Starter
•
#1
•
I picked this mustang up from a buddy of mine for 75 bucks, thinking it would be a fun project for me and my boys to work on over the next couple years. Then got started and realized im impatient and want to build it right away.
She sat like this for the last 6 months in my buddies garage.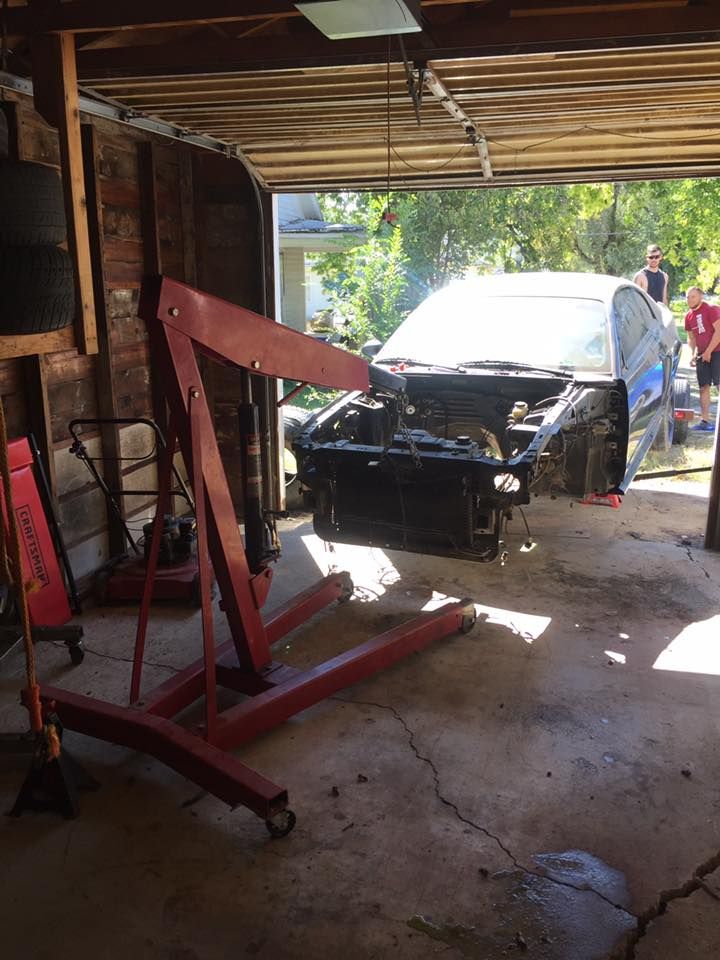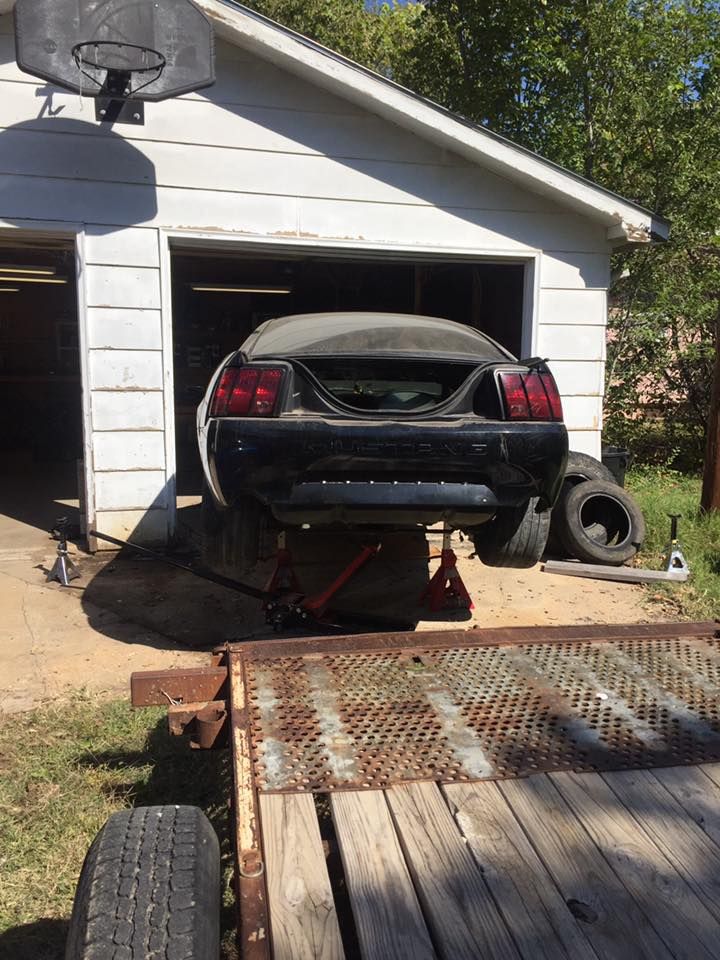 Getting it loaded on the trailer was.... interesting to say the least.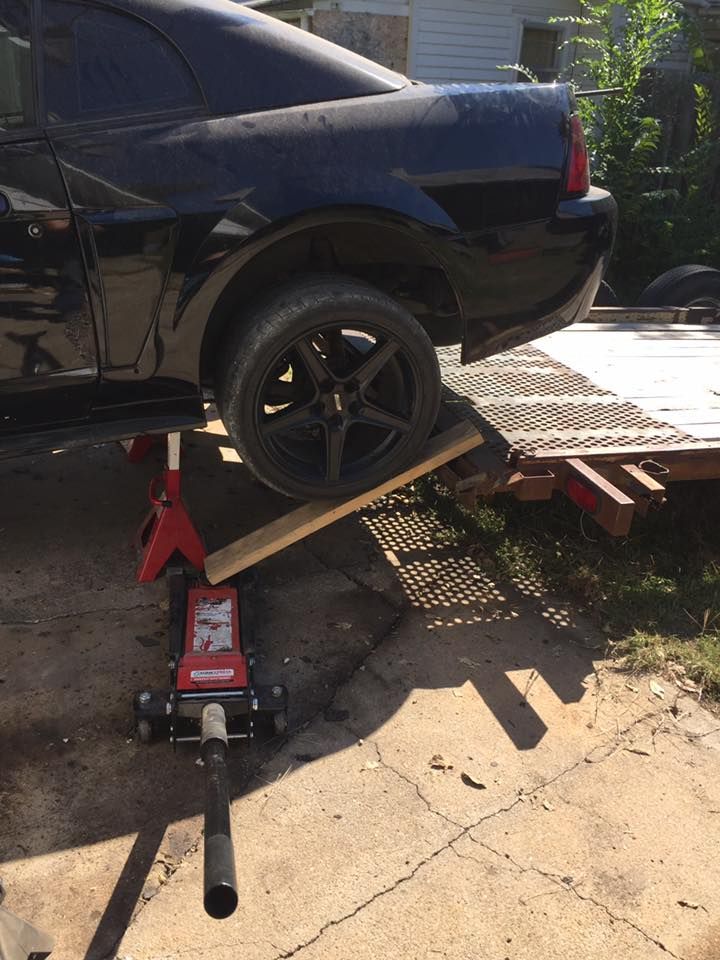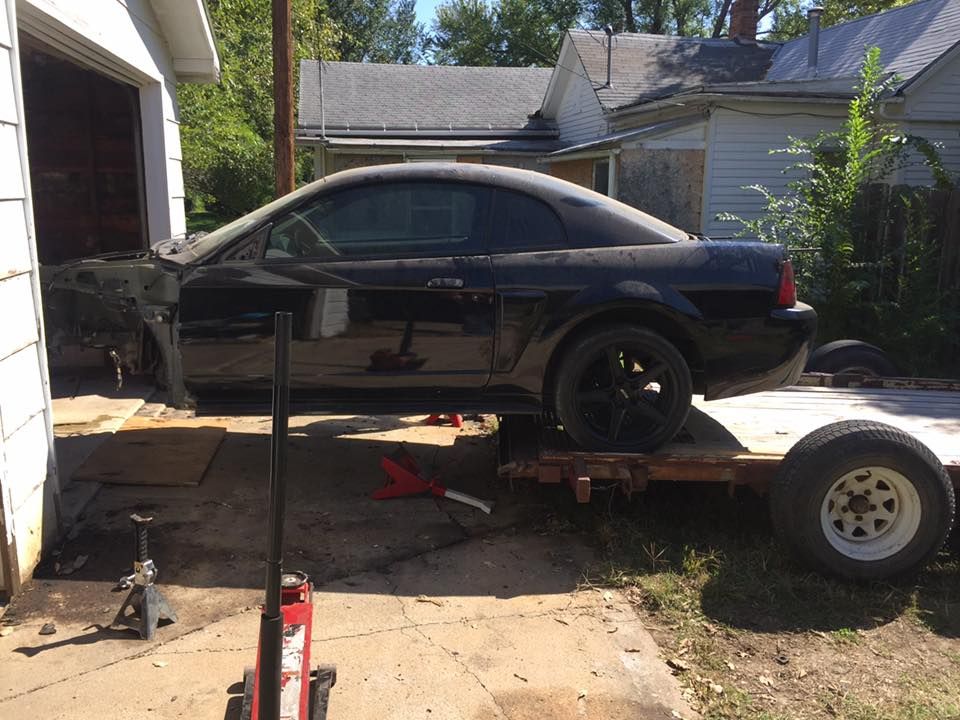 Luckily we only hauled it a few blocks over to my house.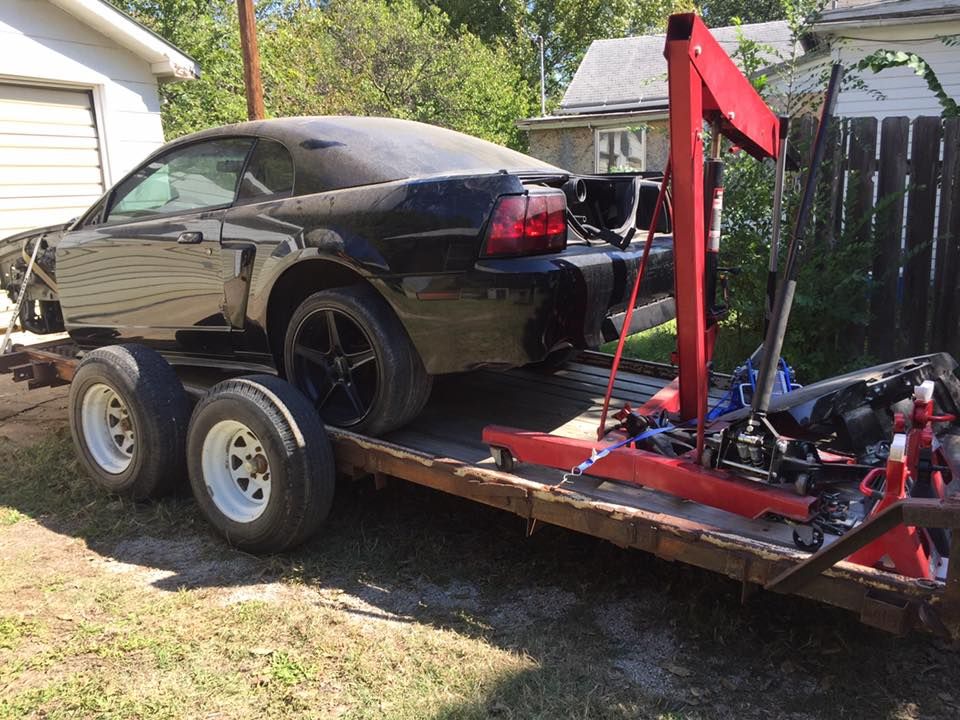 Then, when unloading the car, it some what fell off.
Then came the time to start assessing the car and deciding what i would do with it. I was considering parting it out, or just finding a 2v and putting it back to stock and flipping it.
But then my oldest convinced me to build another "racecar" out of it.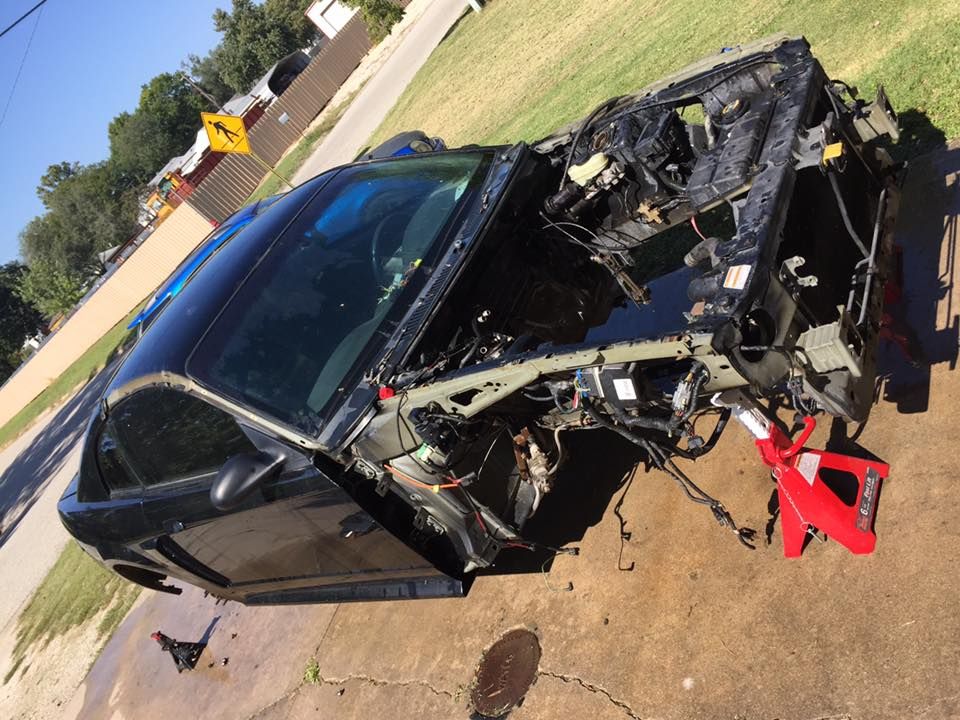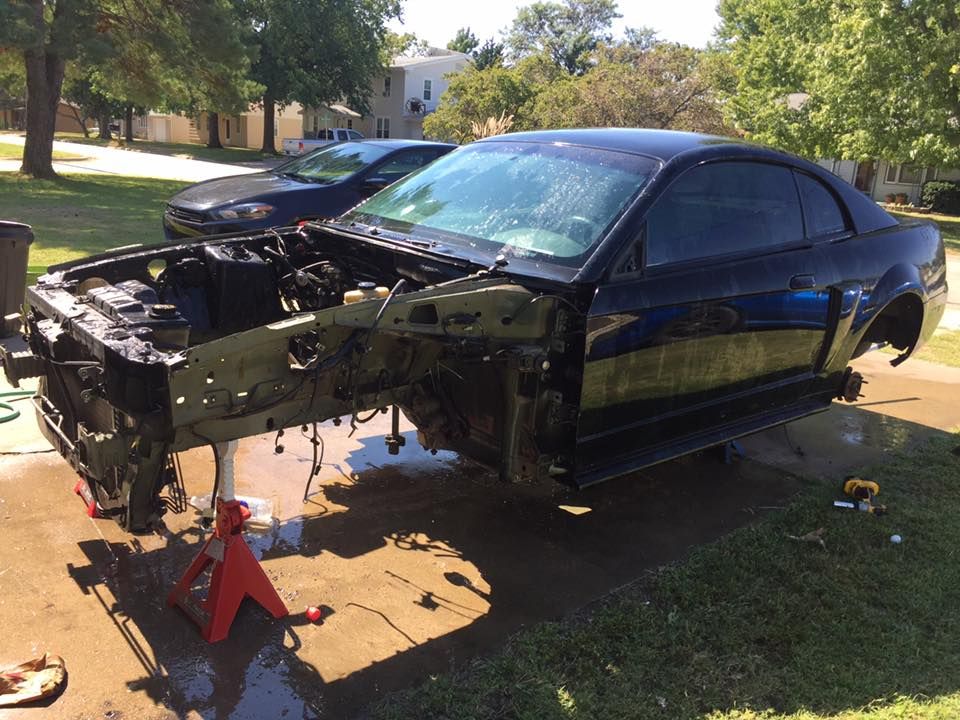 Found a pair of black front fenders locally for sale, they arent in great condition, but the whole car will be getting repainted next spring anyways.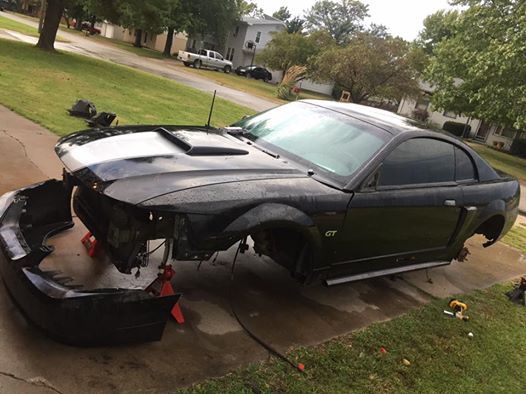 So began the ordering phase for parts!!
Started out with ordering a complete tubular k-member from Team Z. Went ahead and ordered rotors, coil overs, caster camber plates, tubular a arms, and the k-member.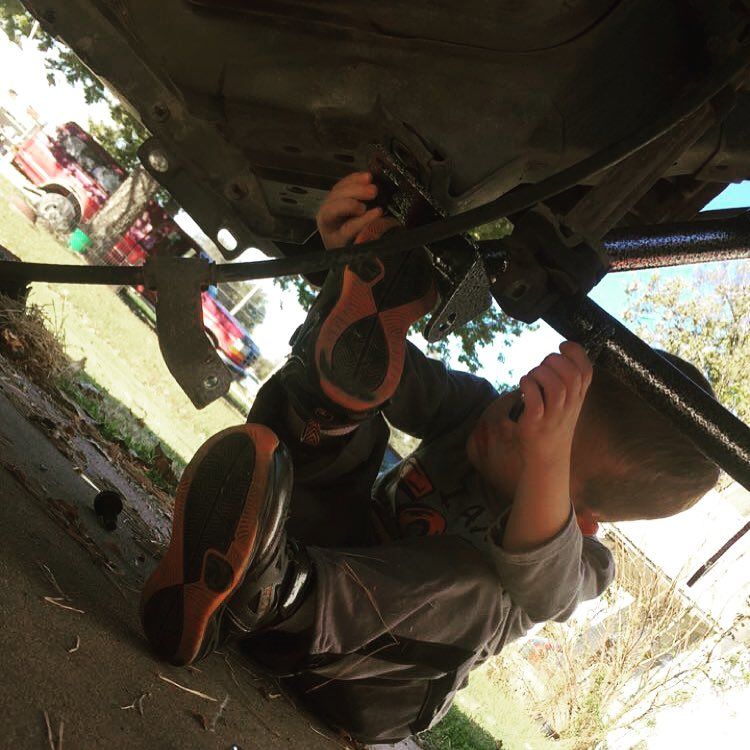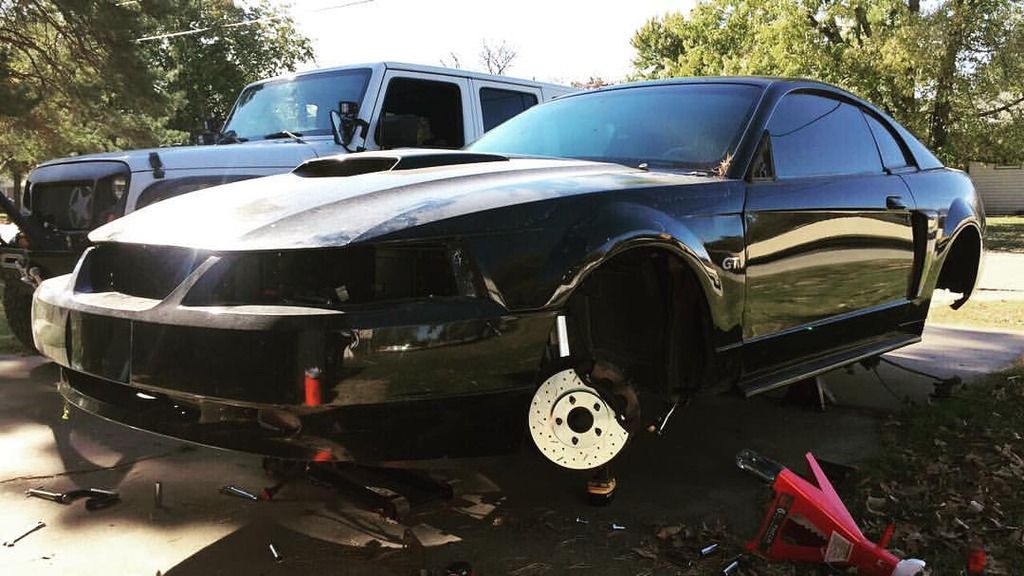 Found a complete first gen mk8 4v a couple hours from home. Went and picked it up halloween weekend. Installed it with a pair of MM solid motor mounts.
Then cleaned up the rear end for its build. Yukon duragrip 31 spline differential, yukon 31 spline axles, 4.10 FRPP gears, FRPP rebuild bearing kit, FRPP differential cover. As I was fixing to submit this order, i had to put it on hold. I found a complete 98 cobra engine. I was planning on running the cobra intake manifold, which meant i need to locate throttle/cruise cables and a hand full of other pieces to make it work on my mk8 long block. So i ended up picking up the complete engine with cables for 650. So now i'll be able to build one longblock while using the other for mocking up.
Got the oldest out there cleaning the rear up with me.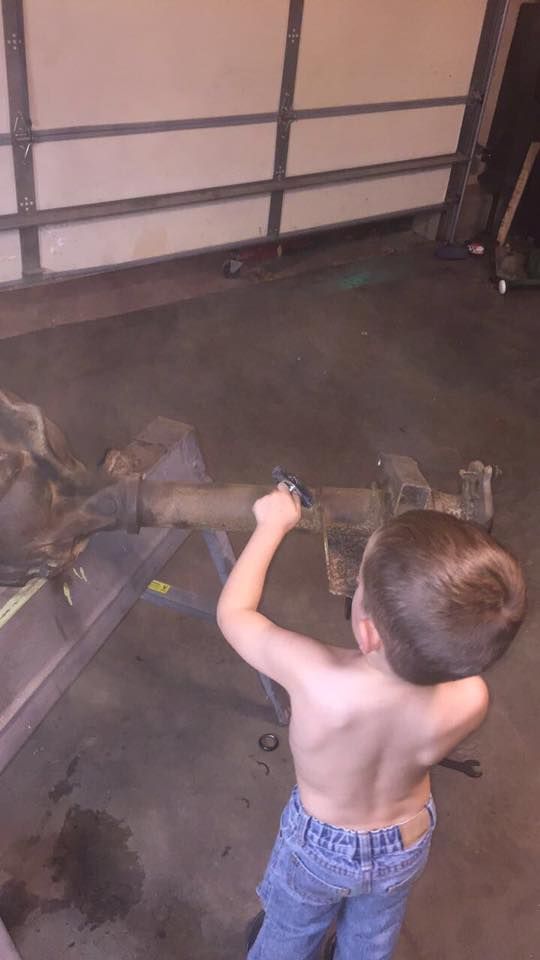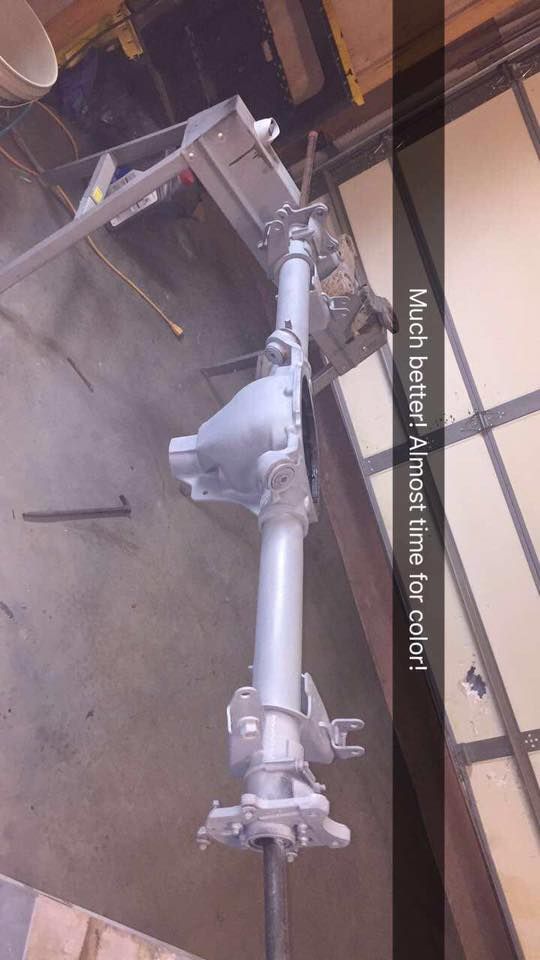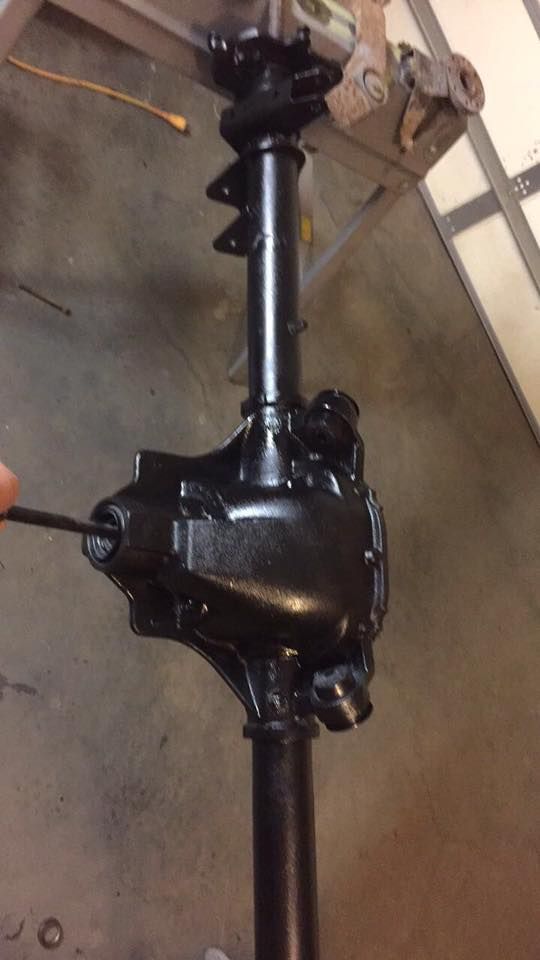 So thats where im at right now. Picking up the other engine this week, and ordering all of the rear end parts this weekend.
Also decided to swap over to COP, so i picked those valve covers up this weekend.