Discussion Starter
·
#1
·
Ok first off I got rid of my 20 inch razors.Sucks but i needed cash (long story) plus 20s arent great for racing and thats what my 05 will be set up for 1/4 mile.Ok well I sold the DRs and only took a $25 hit so not bad.The 20s was traded for a set of 18 by 8.5 BBS RS II wheels and $500.These was to be a temp thing cus I plan on 10th anyversary cobras in 18 by 10s.Then i found that are worth $$$
BBS RS II Wheel 18x8.5 5x114.3 Vivid Racing
. Yeah I know Im tripping too and this is for one wheel.Is this right?Well i kinda want to keep them now LOL.Put them on and now they are growing on me.Keep and install Drs on the rear or flip them? Pics look odd cus the street dips by the curb and makes it look tiny not to meantion 225/40/18 tires are too small and will have 255/45/18 goodyear F1 supercars installed tue.How hard will it be to have these taken apart (they are 2 piece wheels) and have the centers powder coated in black?I priced ten rears in these and they are $900 a piece lol. I can get a whole new set of the 18 by 10s for bout $700 or less.So proly wont order the BBS wheels in 10 inch rears.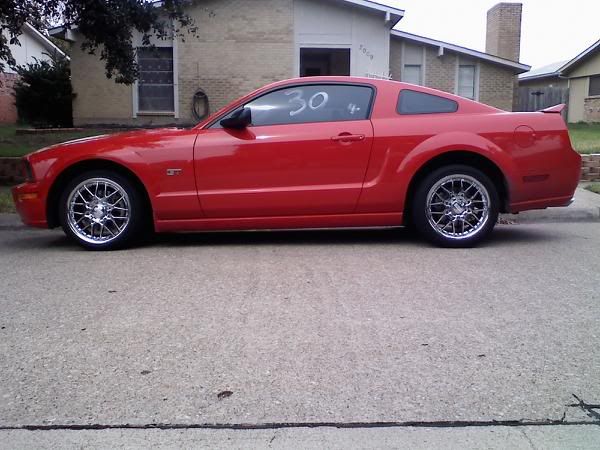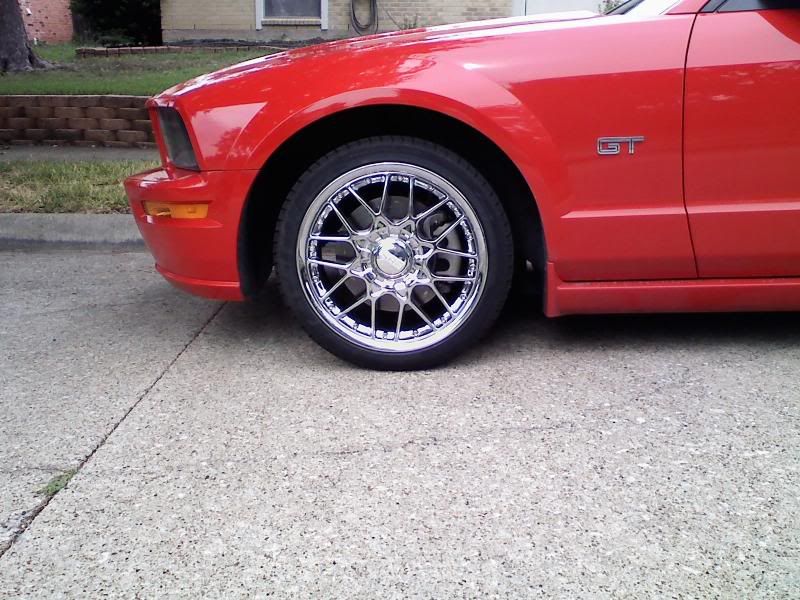 Ok now for my next question.On the deep dish wheels from either americanmuscle or latemodelrestoration the tires in the fron are 255/45/18 and the rears are 275/40/18.Why 45 series up front and 40 series in the rear.Wouldnt you want the same front and rear?
Last who has ran supercar tires and did you likem ? I got a great deal on these and cant say no.(Thanx Juco once again next cookout 20 ounce T-bone with ur name on it cooked how you want it If i can find one that big lol)I read alot of bad on these but all was from SRT8 300 and charger guys.Yet all was the same.Bad front wear.Did some reasearch and its a problem on the suspension with that chasis.So not too worried there.Thats alot but I know you guys will come thru with good advice.You always do, thats why i love this site.