Discussion Starter
•
#1
•
Well I'm not utterly displeased, but I'm not happy either. Ordered a Roush Vent Pod along with an upper and lower Black Billet Grille combo for my S197 the last week. Got my Roush Pod within a few days and installed it, was feeling pretty good about my order. UPS tried to deliver the grilles yesterday at 1430 and I was at work, not their fault. Today they come in and I'm home, so I bust em out and put the GT up on ramps to start the install. Get to removing my stock grille per the directions, everything is going pretty smooth. Then I get to step 9 tells me to install two L clips on the two inner holes in the grille so that they may utilize the holes in them for reinstalling the radiator cover, with the following picture to identify their locations: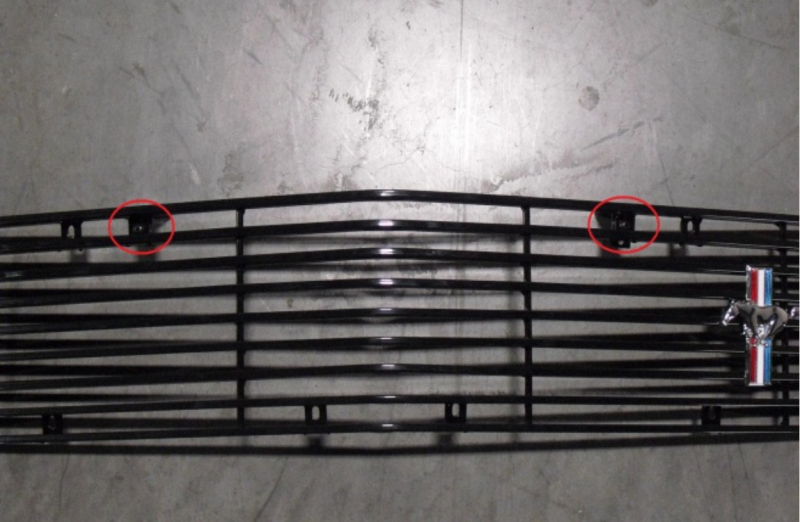 Only problem is this is what I'm looking at: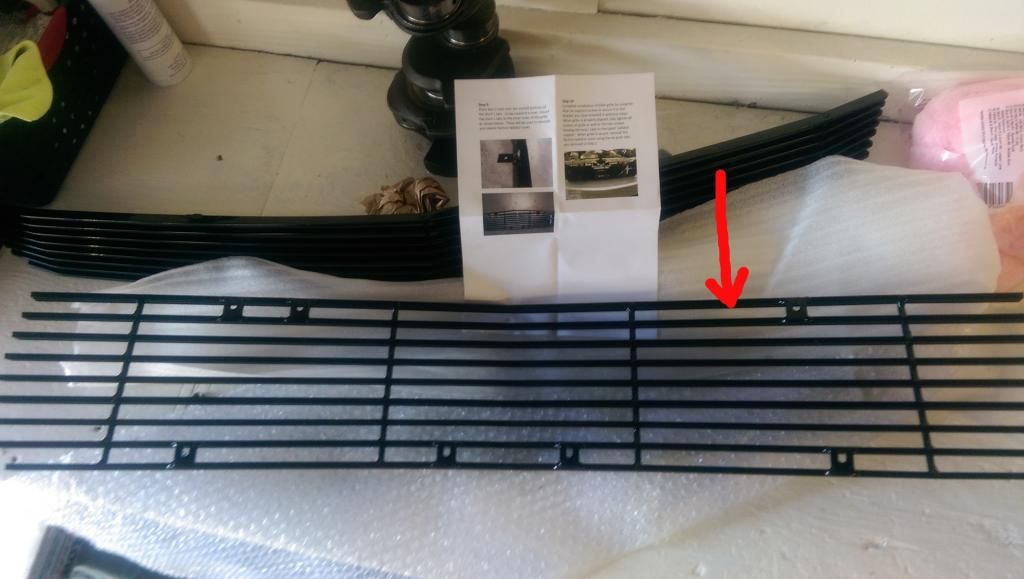 So naturally we have a problem that isn't my doing. I call them up and talk to a guy who goes over the directions with me as if I am screwing it up somehow. Then comes to the conclusion that I need a new one. So what he sets up is for me to take it back to UPS before they close and have me ship it back to them. And what he'll do for me, being ever so generous, is cover the shipping costs, "Wow" I thought. Is he doing me a favor or something? Because he's making it sound like he is. And then I ask if he's going to expedite it back to me since it's inconveniencing me to have to jump through all these hoops. He informs me that "He can't guarantee that, but he'll see what he can do tomorrow morning." :spankit
So it finally came down to me not having the patience nor the desire to reinstall everything and repackage the thing to then drive back to UPS and send it back. Since I was missing one of the panel clips for the radiator cover anyway I decided to leave it that way and screw jumping through the hoops. So I will warn you all to inspect the parts thoroughly with the instructions not just your eyes to ensure that your parts are good to go before starting your projects.
Knew I should have paid the money and got the Roush 9-Bar, but I guess you get what you pay for right?