Discussion Starter
·
#1
·
well dad and i were working on it yesterday and today and yesterday we found this;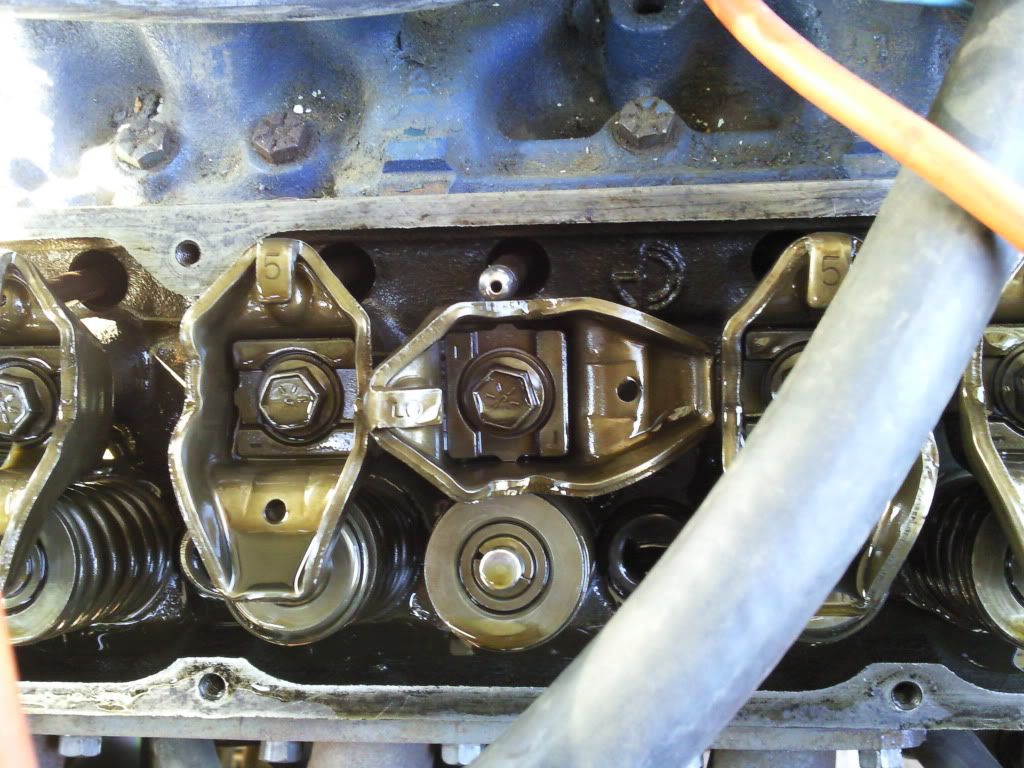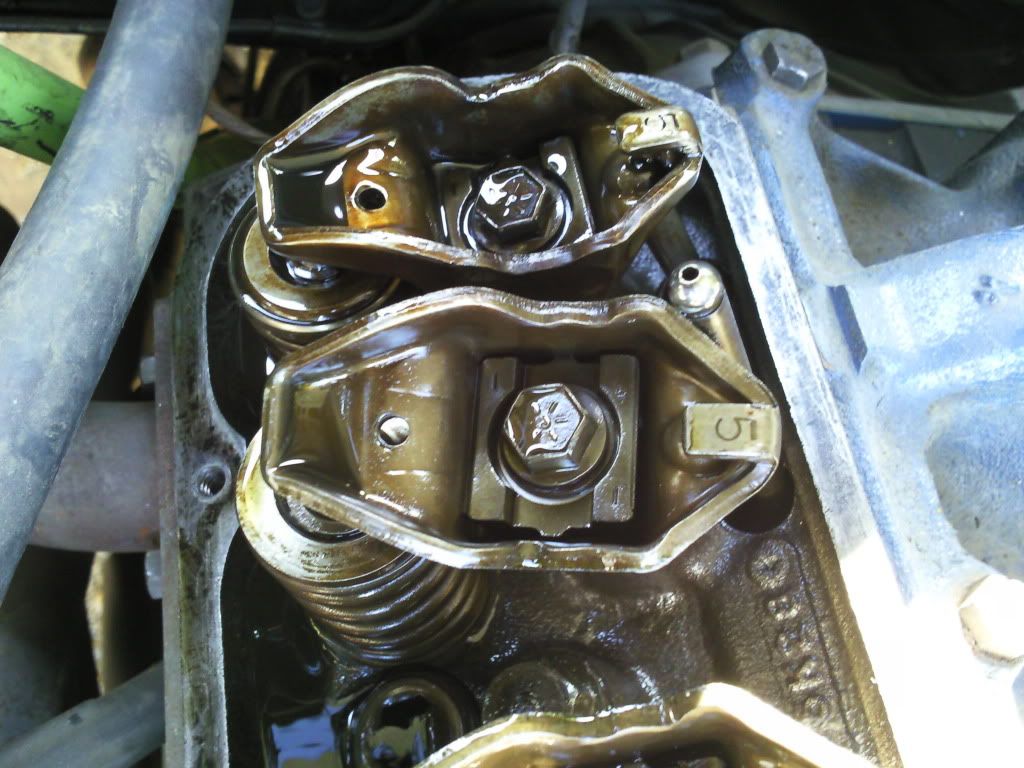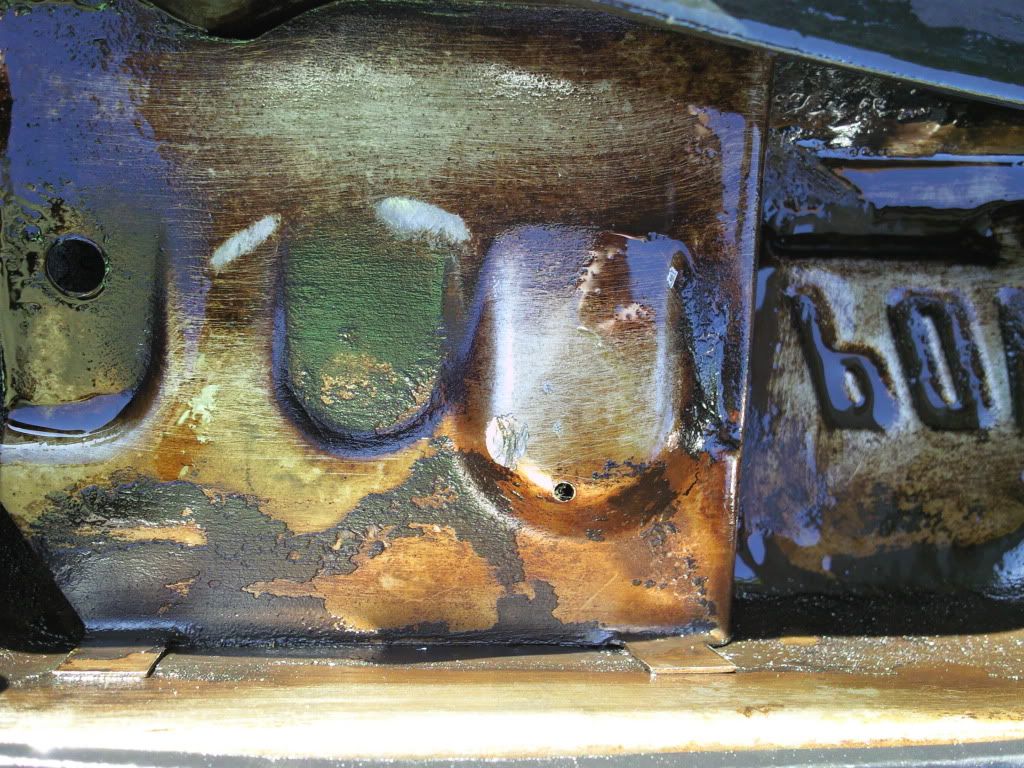 and after looking them over we put them back and torqued them down and put the cover back on.... and after we put them back it was still making a really wierd clacking noise. so we took the passenger side head off... and found, that ALL, yes ALL of the intake manifold bolts had came loose!!! i had just tightened them down 2 days before.
like to the point you could take them off with your fingers. All of the cylinders and pistons look perfect.
so we reassembled it layed a bead of copper rtv all around the intake and put some on the intake bolts. and torqued the **** out of them.
we re-ran new vacuum lines from the vacuum ported switch, to the dizzy, carb and intake vacuum port, started it up and it was still making a really odd clacking noise, so my dad was messing with it and found that there was a MASSIVE hole in the back of the heads, most likely from the old smog system that was on them... one was 1/2" and the other was 3/4" yup, you just read that right. so we plugged them up and we are waiting for everything to dry and set. so we shall see in the am....but for some messed up reason it still keeps friggin stalling.
gah! the plates i get for this thing are gonna say, CURSED 69, i swear.