Discussion Starter
•
#1
•
I bought my 2003 GT in the spring of '06. It had 23,xxx miles on it when I purchased it. I daily drove it for 4 years and didn't do much to it. Last April, I bought a truck, and now I can really start playing with the car.
I had the car for a year or so and threw a K&N cold air intake on it, and then didn't do much else until the last year or so.
The plan is to go FI (sometime this year if I can save up enough), forge the bottom end, and crank up the boost. From there who knows, but I have a feeling I'll always want to go "just a little faster".
My current personal best is a 8.36 @ 82.14 mph with a 1.75 60'.
Here's a current mod list:
Performance:
K&N Cold Air Intake
SLP Loudmouth 1 Cat-Back Exhaust
SLP Catted X-Pipe
BBK 78mm Throttle Intake
Bama 93 Race Tune
FRPP 3.73 Gears
31-Spline Detroit TrueTrac
31-Spline Alloy USA Axles
Suspension:
Maximum Motorsports Full Length Subframe Connectors
Street Tires:
Chrome 2010 GT500 Wheels - Front 18x9, Rear 18x10
Nitto NT555 - Front 265/35/18, Rear 285/35/18
Track Tires:
Jegs Sport Lite Wheels - Front 15x4, Rear 15x8
Moroso DS-2 Front Runners
Hoosier 26x9 Drag Slicks
Exterior:
Cruizin' Concepts 2000 Cobra R Hood
Interior:
Rear Seat Delete
The car when I bought it: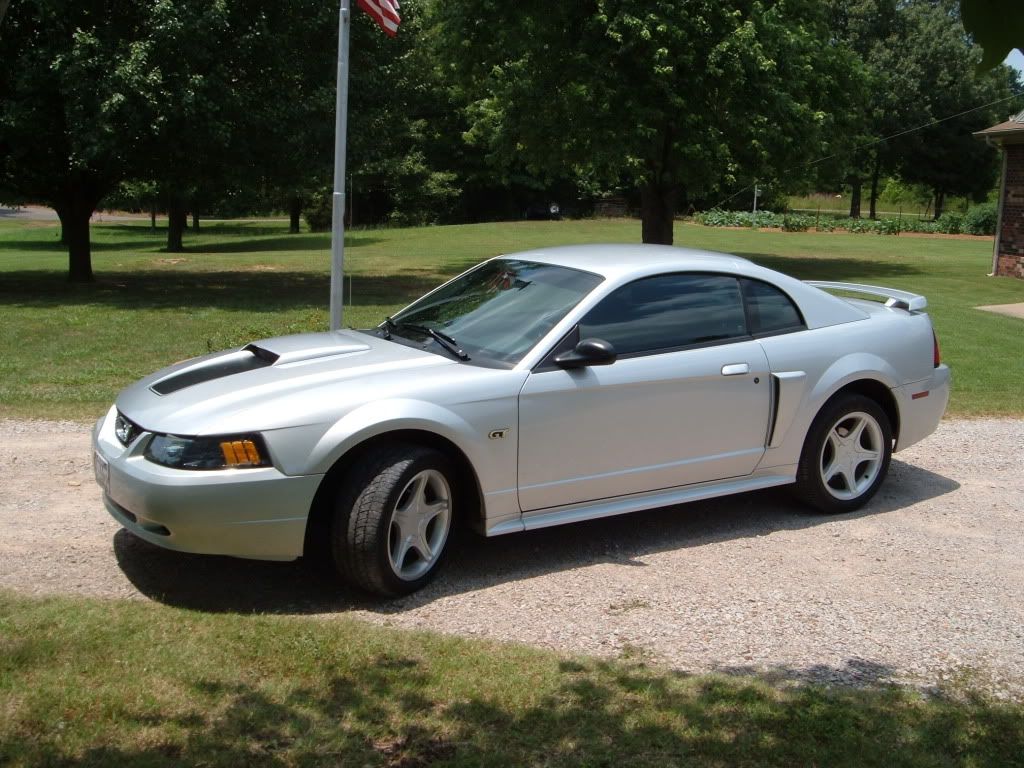 Sitting in its current form in street trim: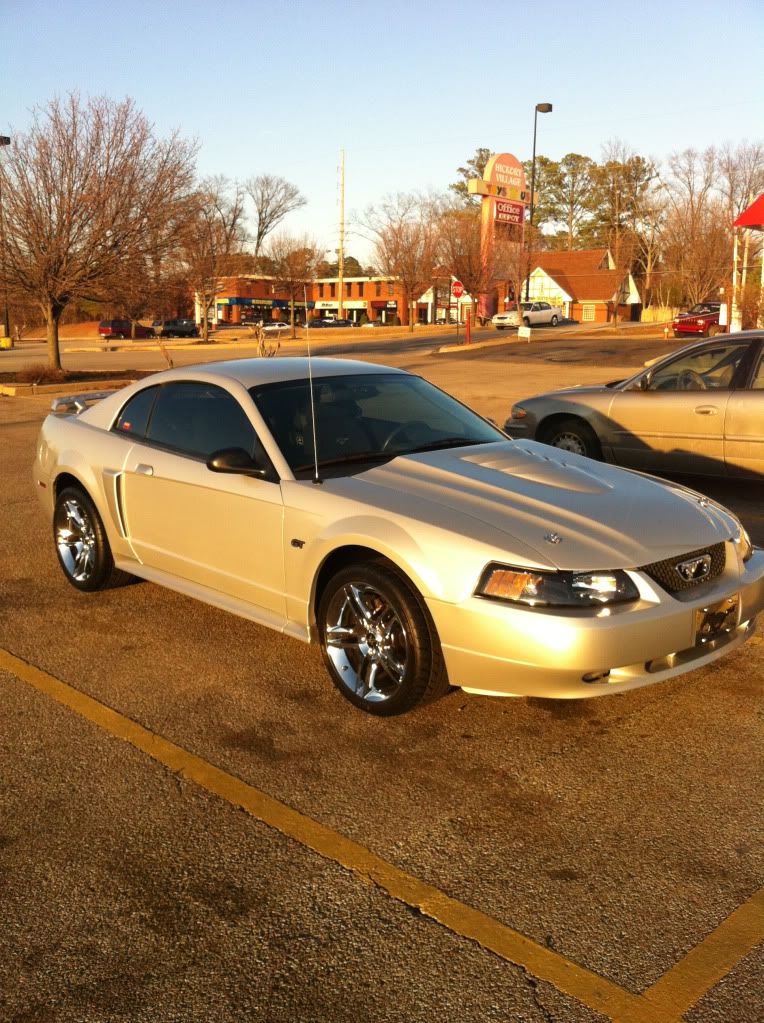 Its current form in track trim:
A couple of track pics:
My first time ever at the track in September 2010. Ran a 9.10 on street tires with exhaust, tb, plenum, cai.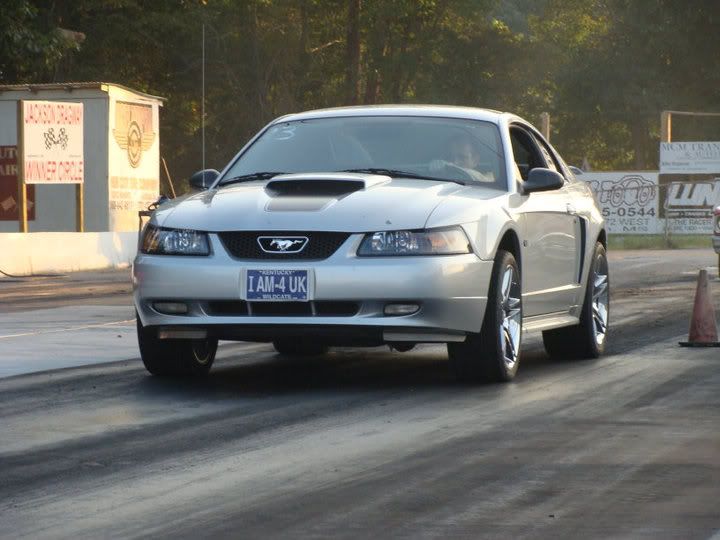 Bowling Green in Oct 2010. Ran 8.83 with slicks and heavy fronts.