Discussion Starter
·
#1
·
Hey all, so for those of you that remember in the beginning of the year I had a build thread for my car. Well it was just about finished... it now has started all over again.Everything is off and just about ready to do some welding and painting in the engine bay. I haven't made up my mind on a few things so needless to say it's perfect timing to cary me into spring.
Plan of attack
:
-smooth out the engine bay
-remove excess weight from behind the dash/interior
-remove excess wiring from harness/ reroute harness(clear things up a bit)
-move MSD to passenger side(somewhere in the cabin)
and of course the hopefully's
-8pt roll bar?
-white paint job?
-front brake kit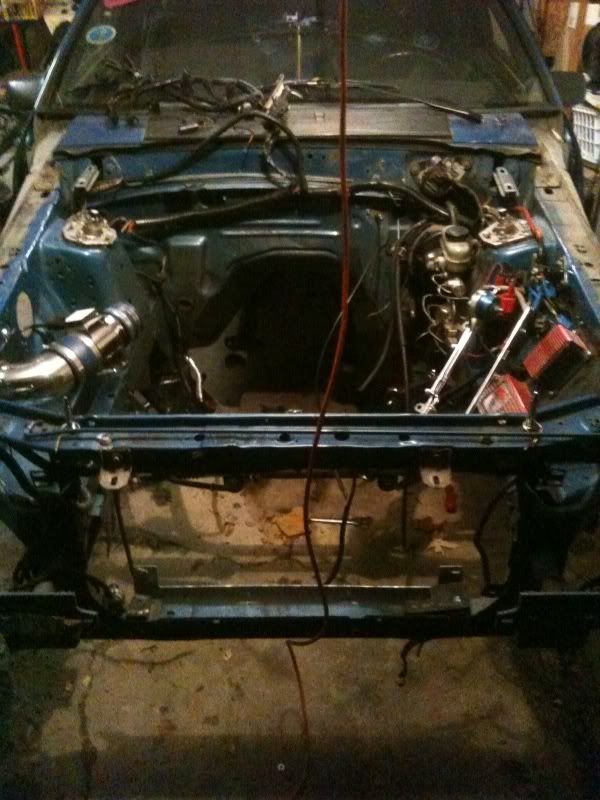 also if you followed either of my other two threads(for those interested..., 8.8 r&r...) these are the rear brakes that I finally picked up to work with my rear end housing.