·
I Blumpkin Entirely Way Too Much
Discussion Starter
•
#1
•
Just couldnt stay away from the mustang scene apparently. About a year and a half ago i purchased a 2v swapped calypso green notch back that a member on here had at one point. Started re-doing alot of stuff on it to get it more reliable and cleaned up. Then went threw a pretty low time in my life. Found my wife sleeping with another guy (second time, first time was 3 years prior to that). So i decided to sell the Turtle off to pay for my lawyer. I was living in my jeep, not able to see my kids. It was rough time in my life, so i sold the notch to get my lawyer.
After getting a lawyer my life changed around for the better. I got my house back, got my kids full time, got everything... except the ex wife! Seemed like a win win situation for me! lol
After the divorce was final i decided to liquidate some of my junk and invest it all in my jeep. Ended up creating this beast.
Got kind of bored here 6 months ago and bought an old Datzun 280Z and dropped a 5.3 into it. Half way threw building it a guy shot me an offer to buy it and i decided to let it go.
Now a buddy of mine asked if i wanted his old project. So i scooped this up this weekend.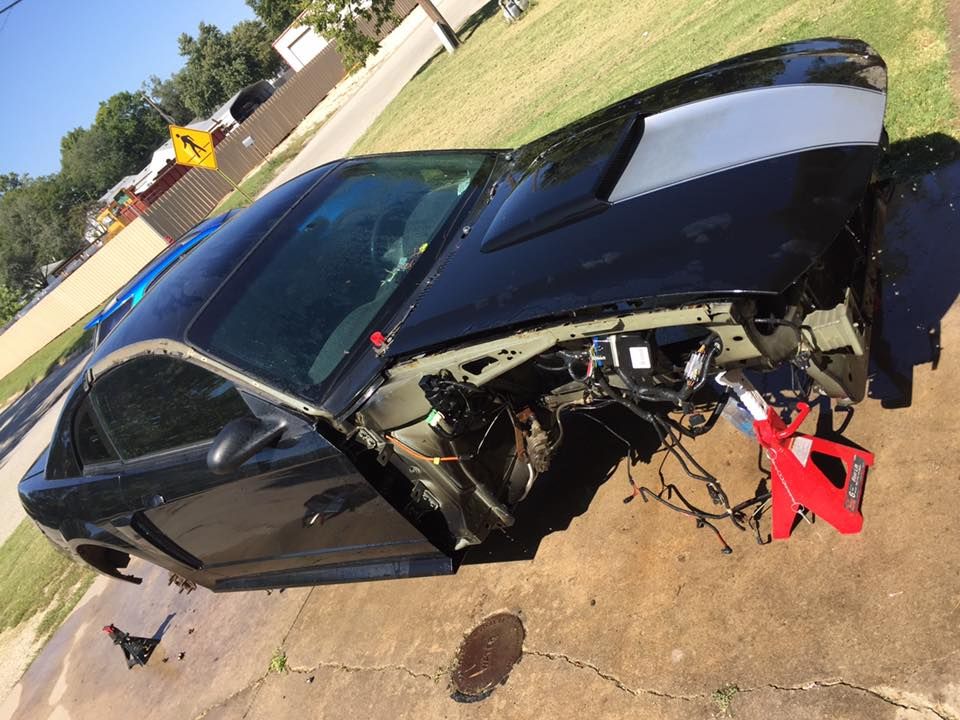 Its a 99 GT 5 speed car. Has no engine, trans, wheels, tires, seats, rear end is missing all the internals, ect. She's a basket case, but i've also only got 75 dollars in the car as is. So i couldnt really pass it up.