Discussion Starter
•
#1
•
The owner of this car bought it last year and drove it maybe 100 miles and decided he wanted more HP. A shop across from mine built a 347 and changed the rear to a Currie 9" and changed the wheels to Torque Thrusts. This car looked great when he bought it.
While the engine was out he decided he wanted us to install a Rod & Custom front suspension. We were removing seam sealer from the cowl and found that the lower cowl had been patched and never welded and also found this rust.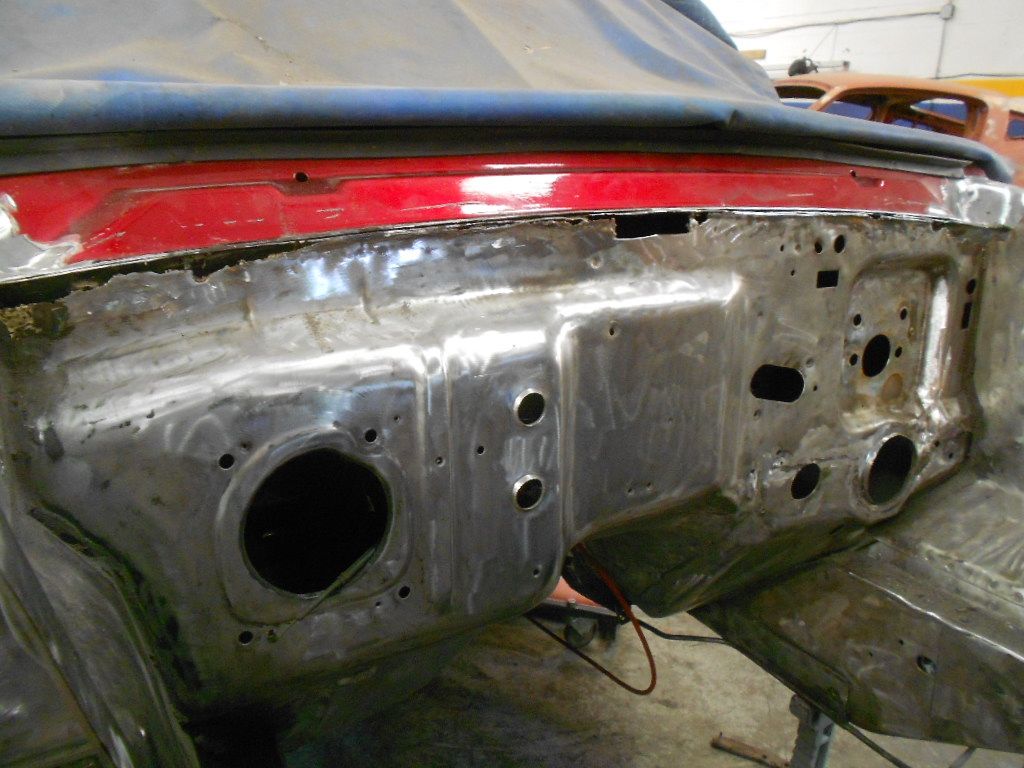 He wanted us to install a steel bulkhead behind the rear seat and this is what we found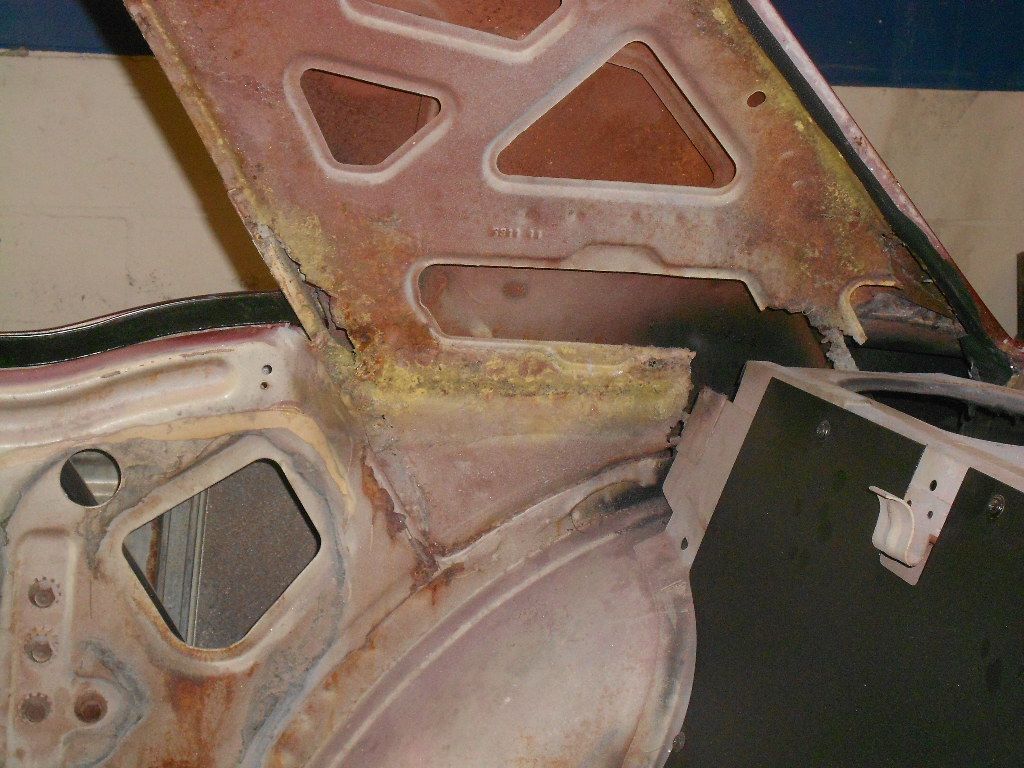 At first we were going to patch the cowl and he was going to drive it a couple of years before we repaired the cowl and repainted the car.
We also found the front floor pans had been patched and the tack welds were bad. The owner decided to have us fix it right. This is what we found under that beautiful paint and a lot of bondo.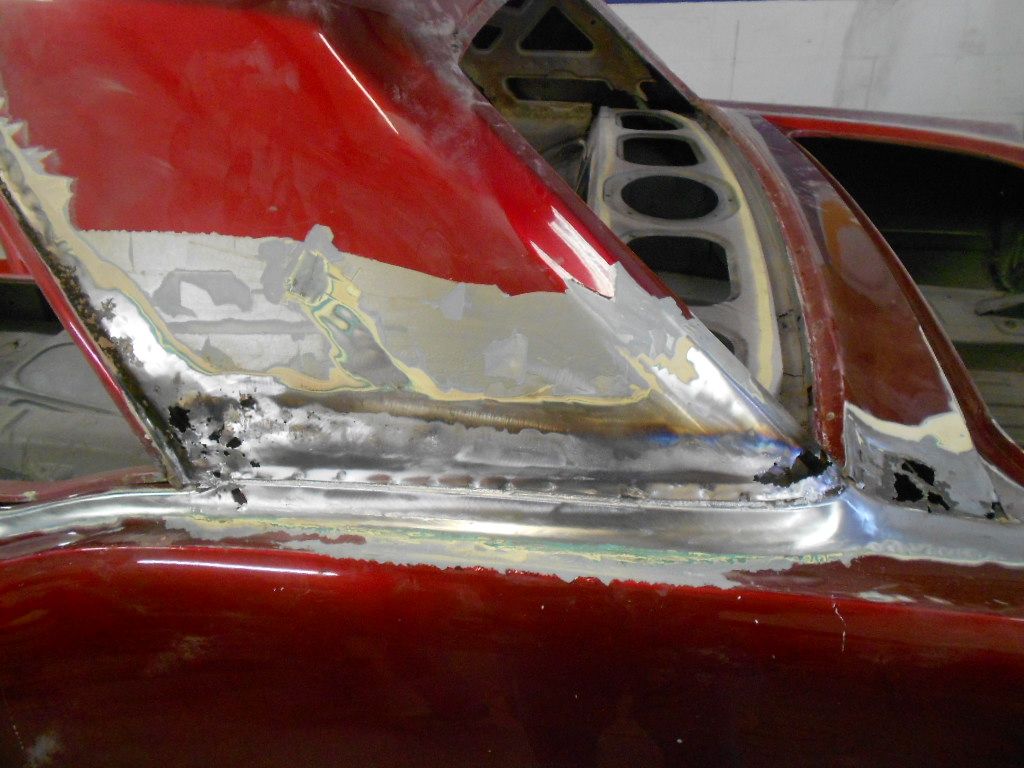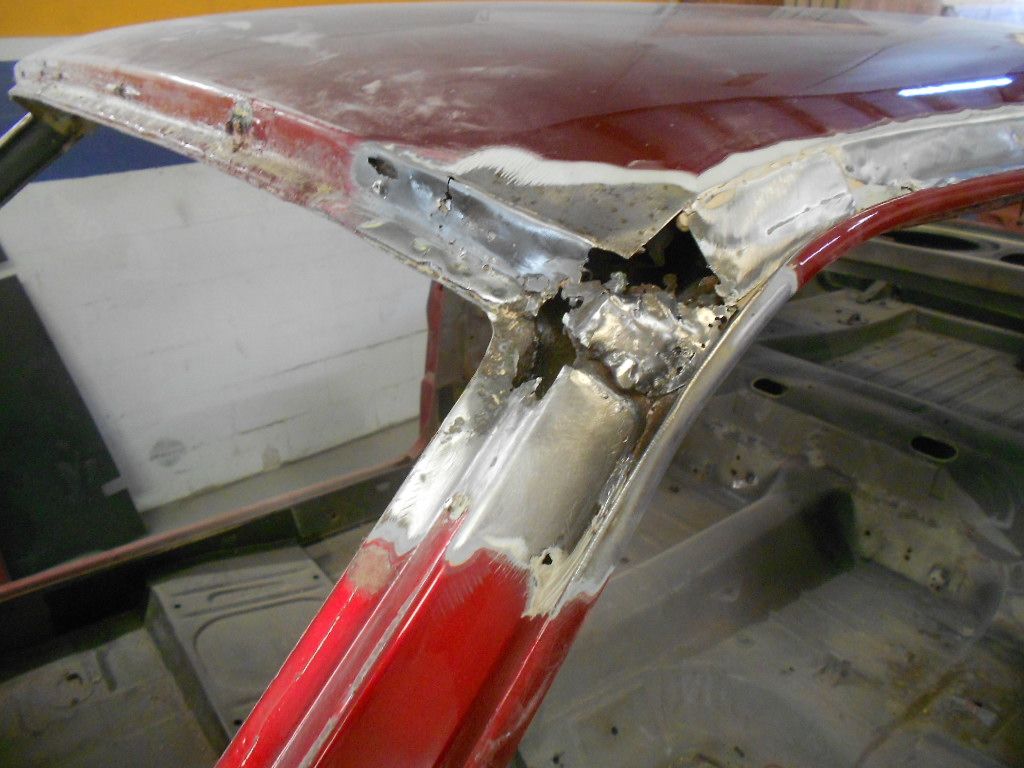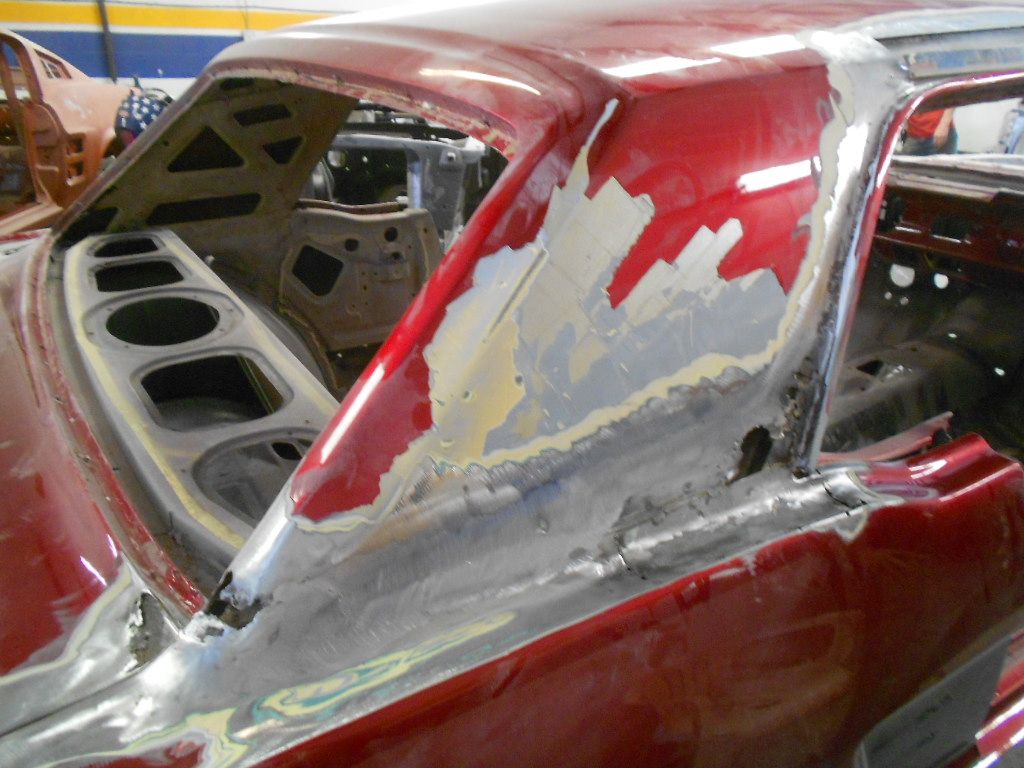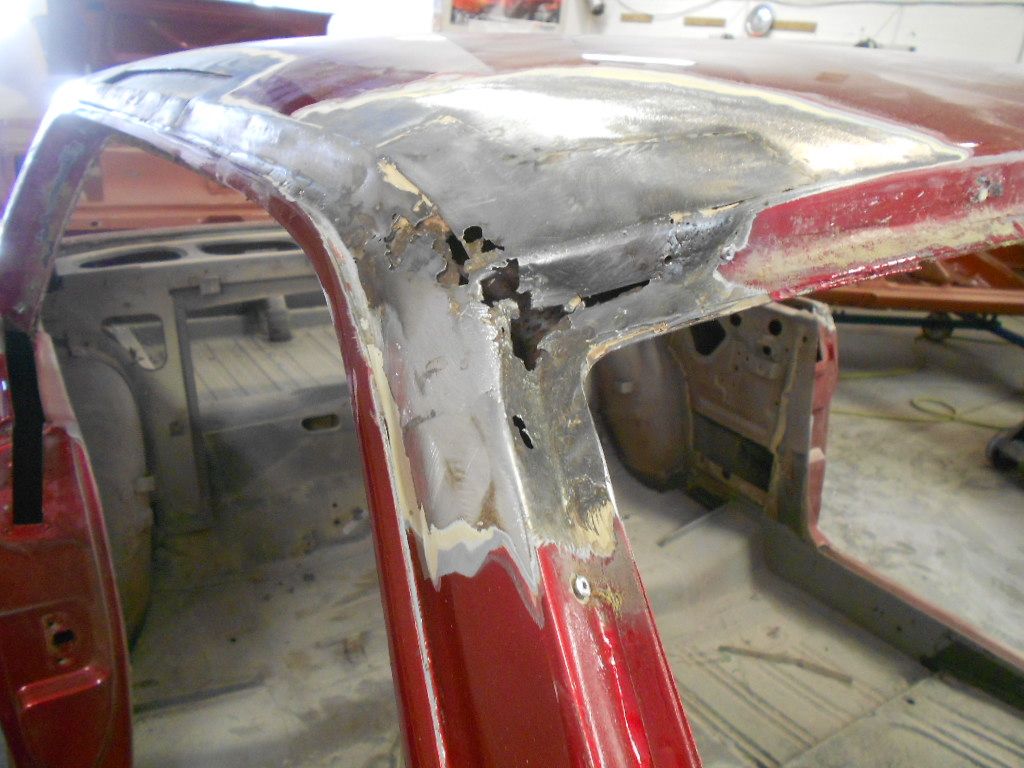 They had cut out a section and had a couple of pieces of plastic stuck in there with fiberglass mat over it.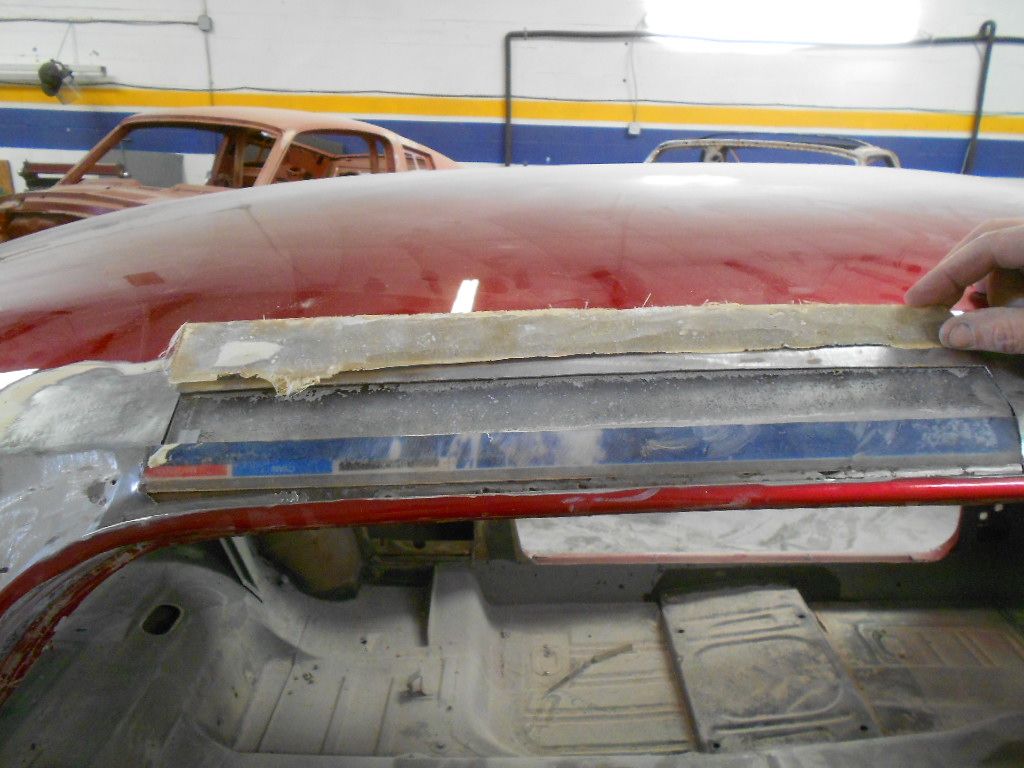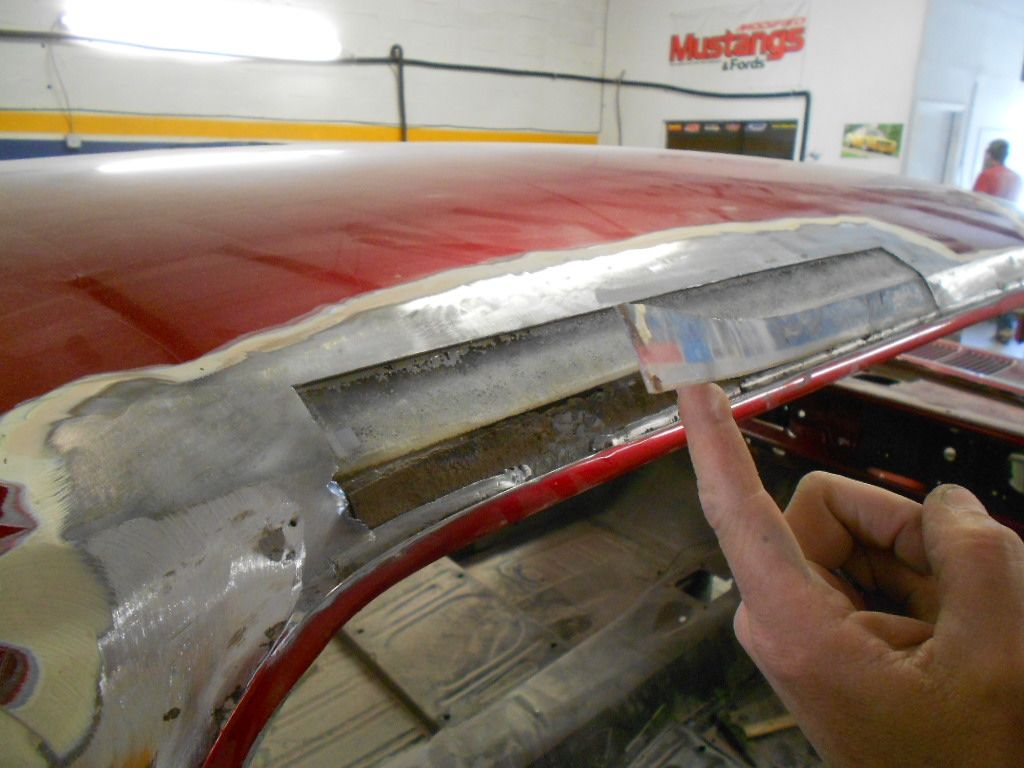 This is what they were covering
If you are buying a car that was just painted make sure you see a lot of photos showing how it was repaired before it was painted. This was done by a shop that thank goodness is no longer in business.