Discussion Starter
·
#1
·
Well here it goes guys!
Finally got time to sit down and do this write-up. Done with finals and got some free time...
The Wash
To start with, I washed my Stang with 1oz per gallon of water using CG's Citrus Wash + Gloss. I have been using this soap as a maintenance wash using 1 oz per 5 gallon wash bucket. It creates great lubricity and decent suds (even though I haven't invested in a PW or Foam Gun). This is especially true at the LSP stripping power of 5oz of product per 5 gallons. I could see the previous 845 and BFWD being stripped after letting the soap sit for about 2 minutes before washing the vehicle off.
I also used Amazing Roll-Off on the really dirty areas of the cars (I had just made a 2500+ mile trip to Boise and back to San Diego... so she was quite dirty). It really lifts the dirt and grime off the paint... however you have to be careful and dilute it correctly. It is also water activated as well, so you have to add your water before using the product. It also can lose its effectiveness if left diluted in water for more than a few hours...
Race Red can hide dirt pretty well... haha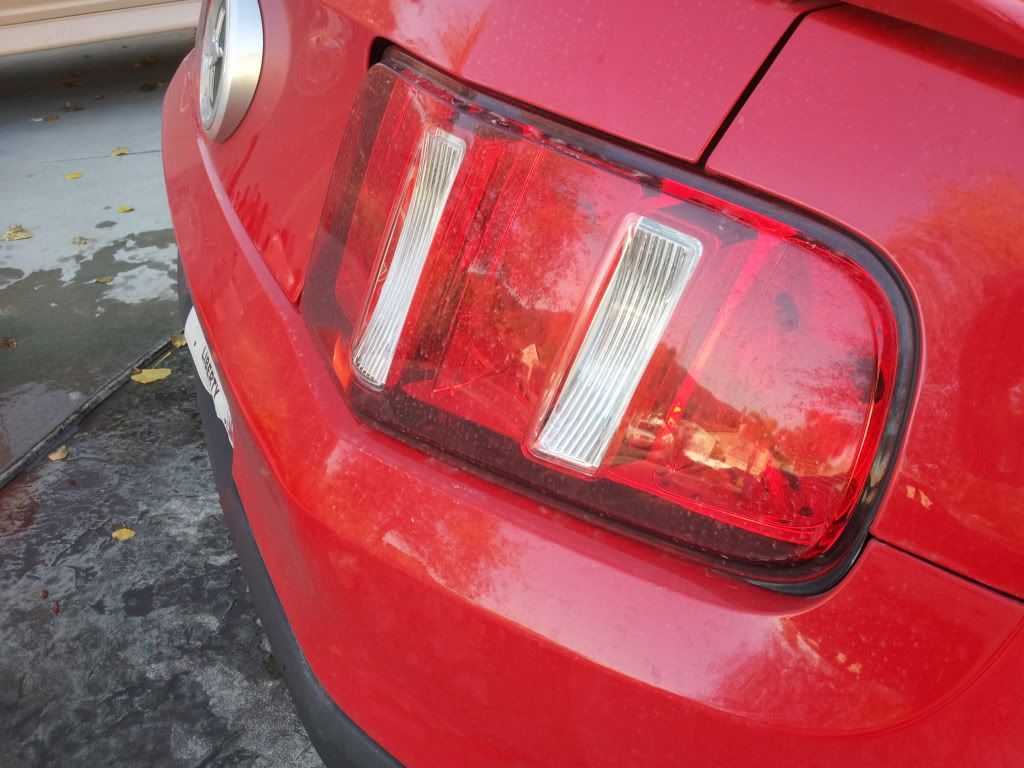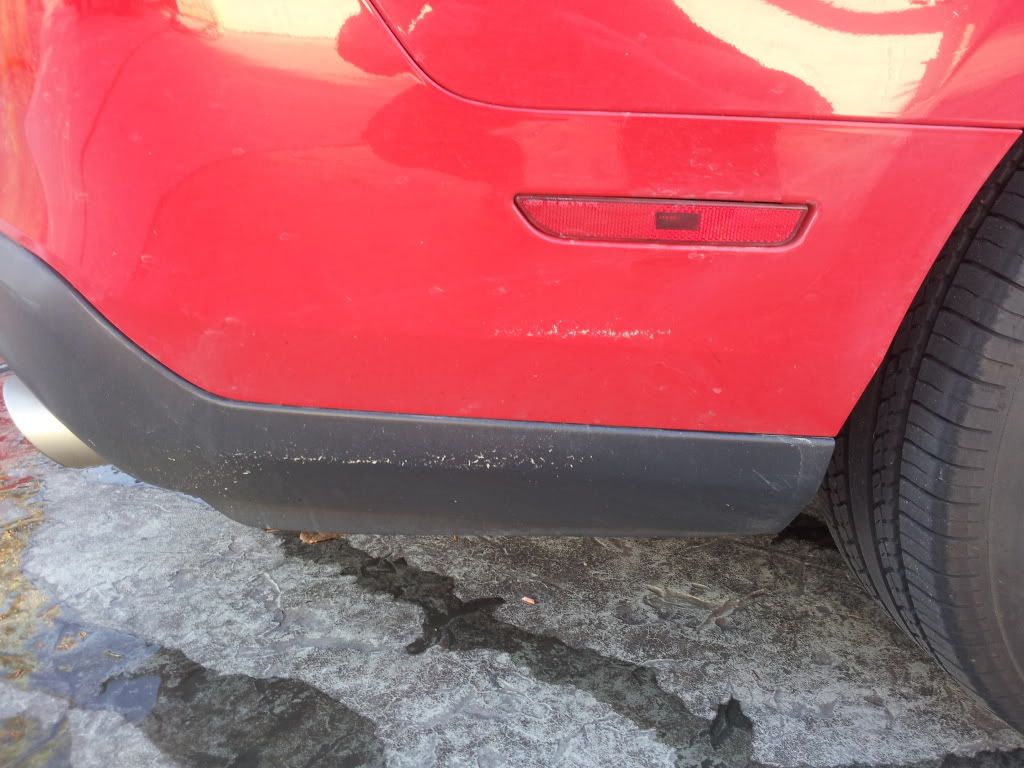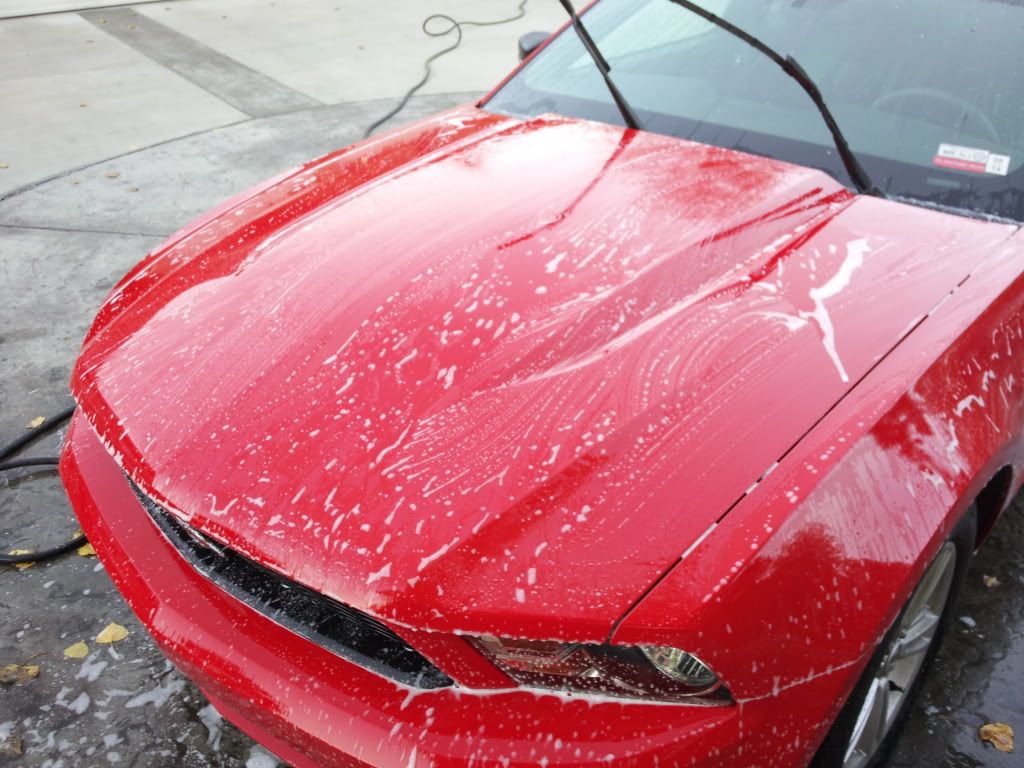 Stripped of LSP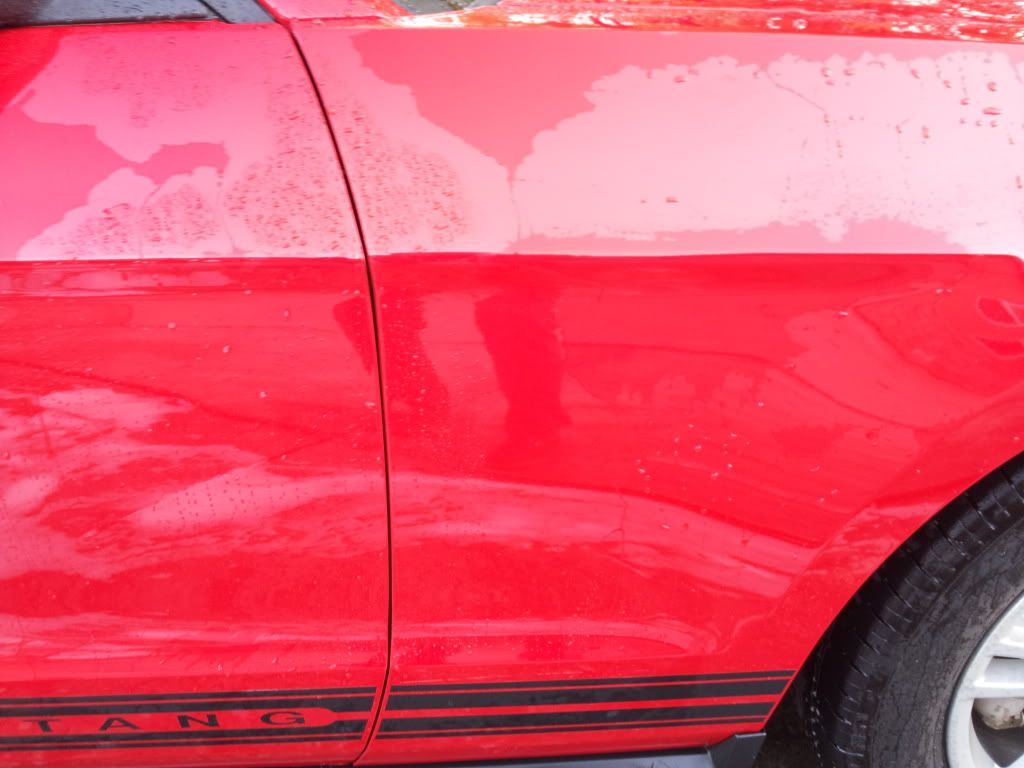 Engine Cleaning
My method for cleaning the engine is pretty simple. I like to use a combo of Mother's Tire cleaner (diluted 1:1) and also use a little bit of Zep Citrus (diluted 1:15) ... and if the engine bay is REALLY bad Amazing Roll-Off (1:20).
After letting the cleaners sit for about 4-5 minutes I use a few different dedicated trim and engine bay brushes I have. Scrub it up and lightly spray the bay off. Obviously you want to cover up your exposed air intake (if you have one), alterator, fuse box (if you want). I tend to just cover my alternator and CAI, but that's just me.
After drying off (using only shitty MF's for this task...). I like to either light spray the whole bay with Aerospace 303 or apply it via a mf towel or foam applicator (as I do in the interior). It keeps the exterior trim and engine bay looking brand new!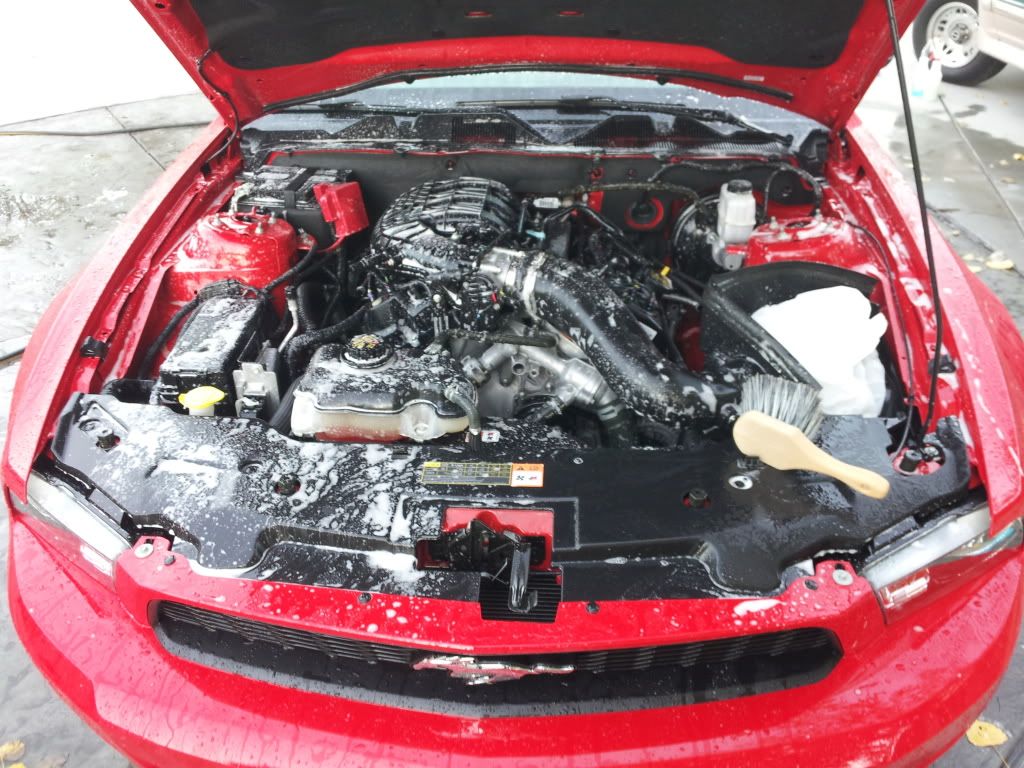 Links to products used for exterior cleaning.
http://www.autogeek.net/amazing-roll-off.html
http://www.chemicalguys.com/Premium_Car_Wash_Shampoo_p/cws_301.htm
http://www.autogeek.net/32oz.html
http://www.homedepot.com/h_d1/N-5yc...keyword=Zep+citrus&storeId=10051#.UMz3ym9XuyQ
More to come! Gotta upload more of the pics!
-Blink