Discussion Starter
•
#1
•
Hey guys, some of you might remember my ON3 turbo install last year (
http://www.moddedmustangs.com/forums/projects/362138-01-bullitt-on3-install.html
). Well I've been wanting some more power and I'm about ready to start the project so figured I'd make a thread to document it.
I picked up a built shortblock to start.
Forged stroker motor
-ARP Main Studs
-ARP 2000 Rod Bolts
-ARP Side Bolts
-Forged Kellog Stroker Crank (3.75")
-Forged Manley H Beams
-Forged Manley Platinum Series Pistons(-23cc Dish)
-Manley Steel Rings
-ARP Pro Series Headstuds.
-Balanced Rotating assembly
-Clevite bearings throughout the motor.
-Block was bored .020 to 3.572
-MMR oil pan
-Melling oil pump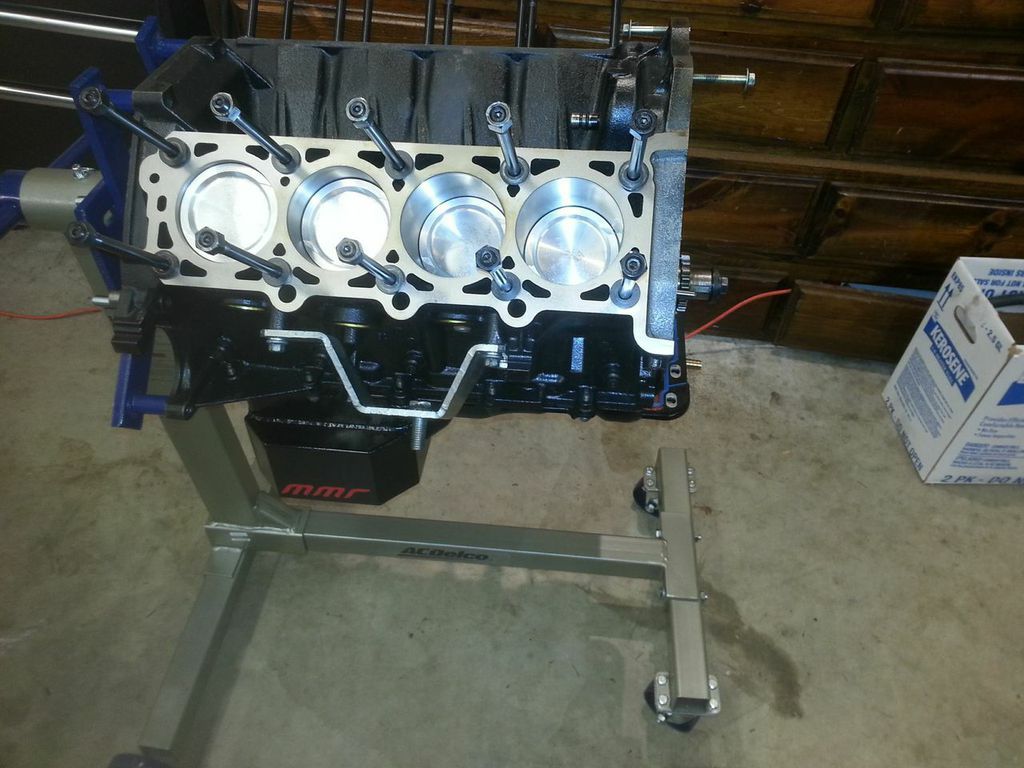 After UPS delivering my package to the wrong address, I received my parts 3 days after UPS said it was delivered.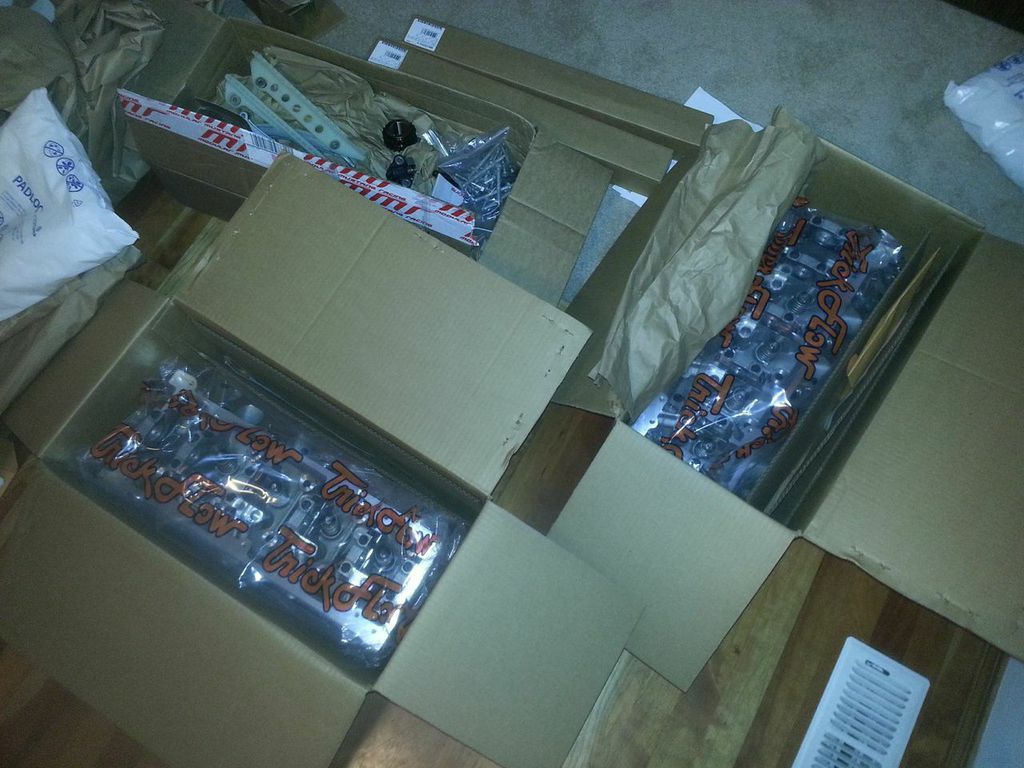 Got trickflow track heat 44cc heads, MMR stage 3 turbo cams, all my timing components, lifters, rockers, and head gaskets.
The heads are dead sexy....
There are still alot of odds and ends I need, but I'm planning on getting the heads installed this week.