Discussion Starter
·
#1
·
Hey guys,
I decided to just start making individual threads so that more people are likely to see the product reviews I've done. I'll also post them on my other main thread as well.
So after restoring my buddies two vehicles headlights... I decided to go about another way of cleaning pads. Both pads had TONS of buildup which came off both sets of headlights. The pics don't really do it justice, but lets just say I've never seen the pads get this dirty and caked up. Even after my last correction on my Stang.
Instead of using soap and water I decided to try about an ounce of MFW with the two pads (one orange BnS and one green BnS) as well as a foam applicator pad (I had used Colonite 845 on the headlights).
I was quite happy with how easilly the gunk and wax came off of the applicator pad and the foam pads. I let them soak in warm water mixed with an ounce of MFW. I then maniuplated the foam with my fingers and the gunk came RIGHT out of the pads. Unlike before, where it took me FOREVER to get everything out, the stuff just rinsed out perfectly, first try!
Here's some pics: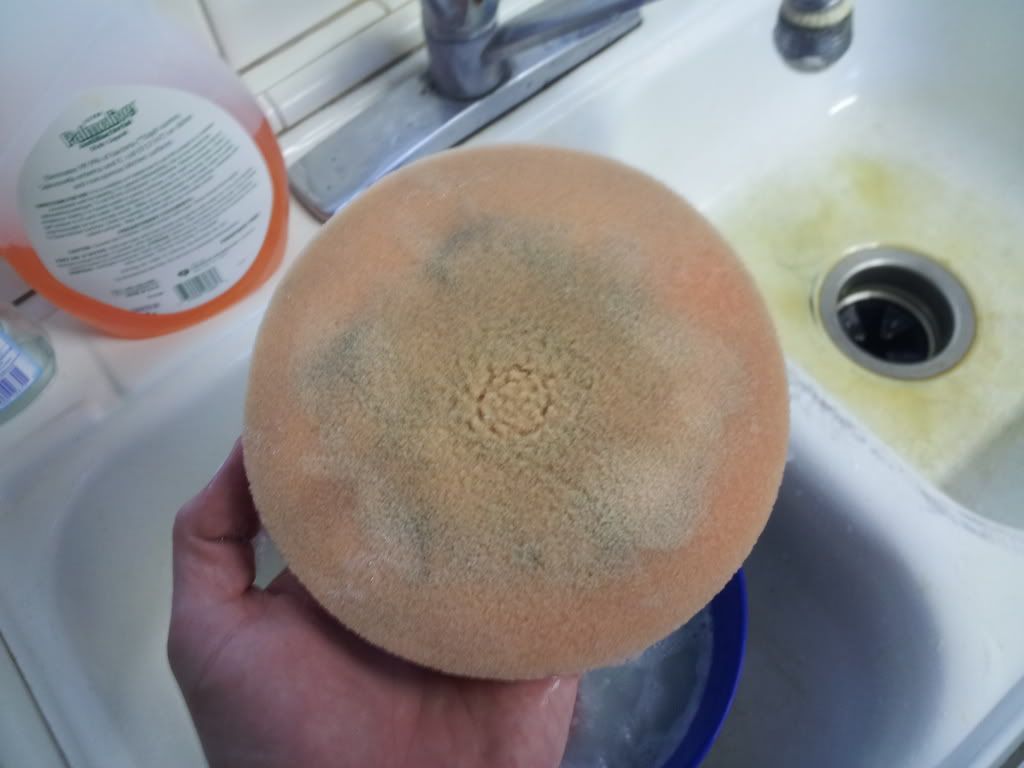 All of the nasty buildup taken off the headlights and the leftover 845 floating :naughty: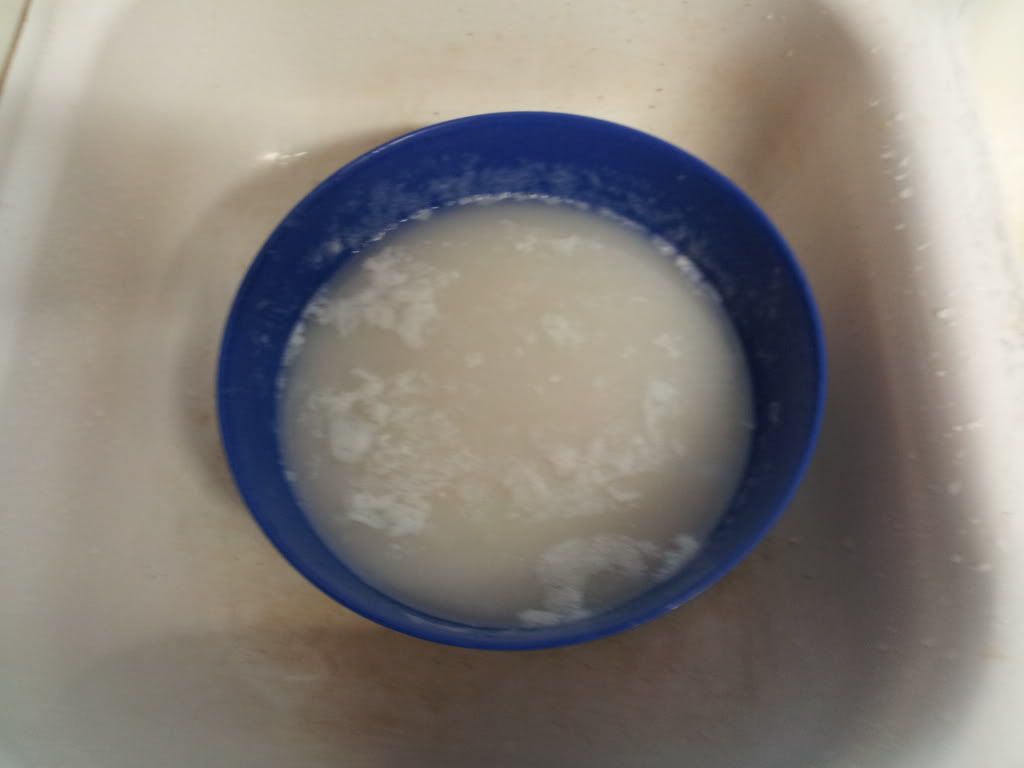 End result: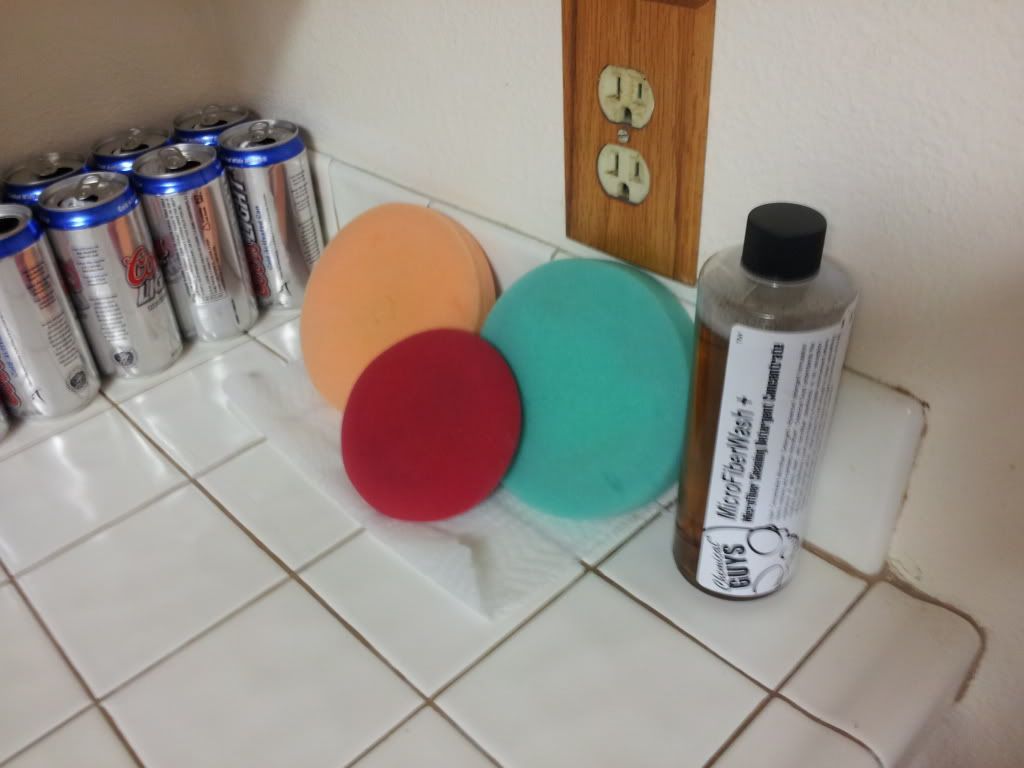 I had used the Microfiber wash in conjunction with my last load of MF towels in the wash. I decided to "pre-soak" the towels before throwing them in the wash. I also used the CG MFW (microfiberwash) in the wash cycle as well.
I honestly didn't see a huge difference in washing with CG's MFW compared to my All Clear detergent I use regularly.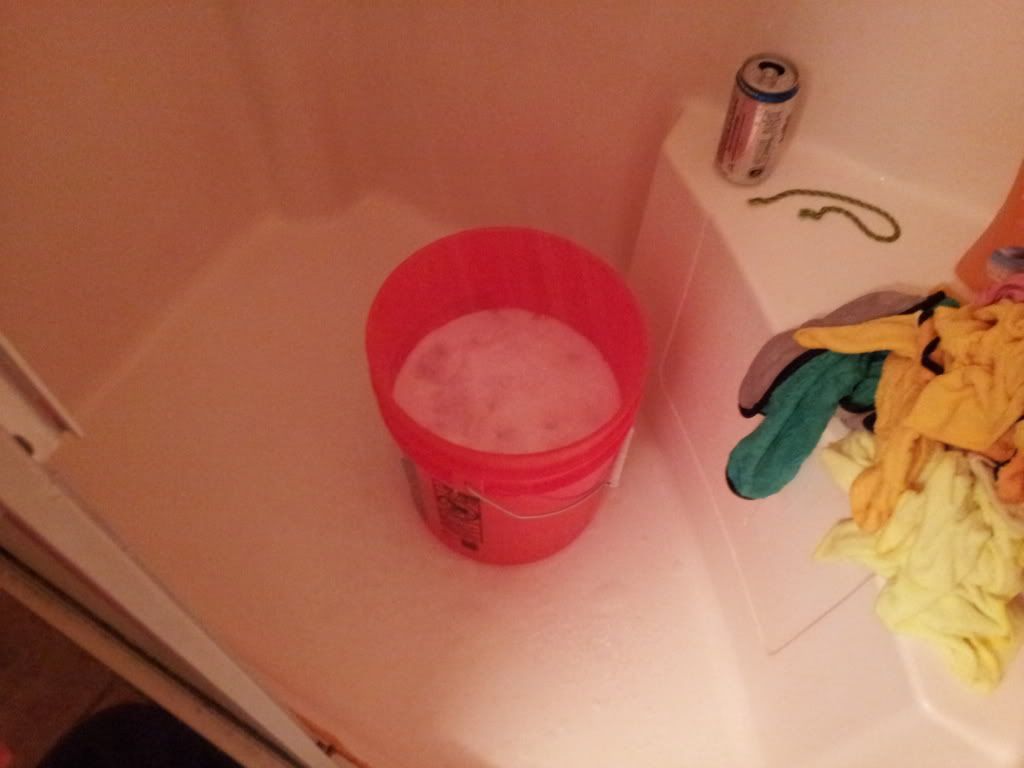 I honestly wouldn't buy the CG MFW for washing MF's in itself. But I will definitely keep it stocked for quickly and easilly cleaning all of my correction pads and my foam app pads!
Hope you guys can benefit from this quick review!
-Blink