Discussion Starter
•
#1
•
So when I got the mustang back on the road, I adjusted the cable like I always did in the past.
I noticed it was grabbing kinda funny, so I double checked the instructions of my firewall adjuster, and per the instructions, I had to basically use every bit of the adjuster at the firewall, and on the cable at the clutch fork, to take out the slack.
the clutch grabbed where it was supposed to, about half way through its motion. but after about a 30 mile drive, I noticed it was grabbing right after you take the pedal off the floor.
well I go to adjust it again today and find this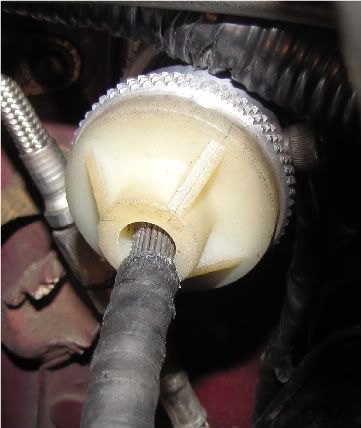 Pulled out of the covering.
so im pretty sure my clutch cable has stretched and is now useless. Would rather not risk driving the car, and have the cable snap, or get so loose that I cant dis-engage the clutch.
I'm looking at a OEM FORD part for the cable as I've always heard they are the strongest.
Ford Racing M-7553-C302 - Ford Racing Clutch Linkage Upgrade Kits and Accessories - Overview - SummitRacing.com
If I have to replace it
thoughts?
Probably going to replace it anyway just to be safe. I only got two years, and about 10,000 - 15,000 miles out of this one