Discussion Starter
•
#1
•
Not sure if any of you read my last thread, but i sold the bbk cold air intake that i just bought to a fellow MM member. I ended up going with some thing else.
The bbk intake asnt bad, it seemed to be made vary well, but regardless, i came up on this deal and couldnt pass it up.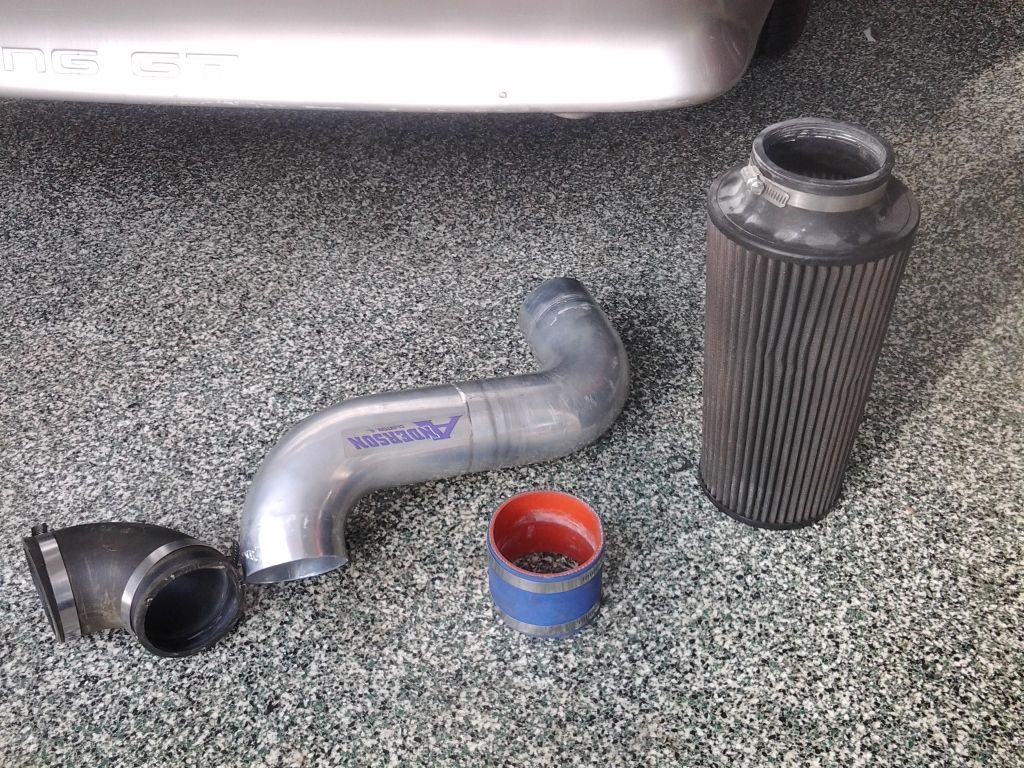 Before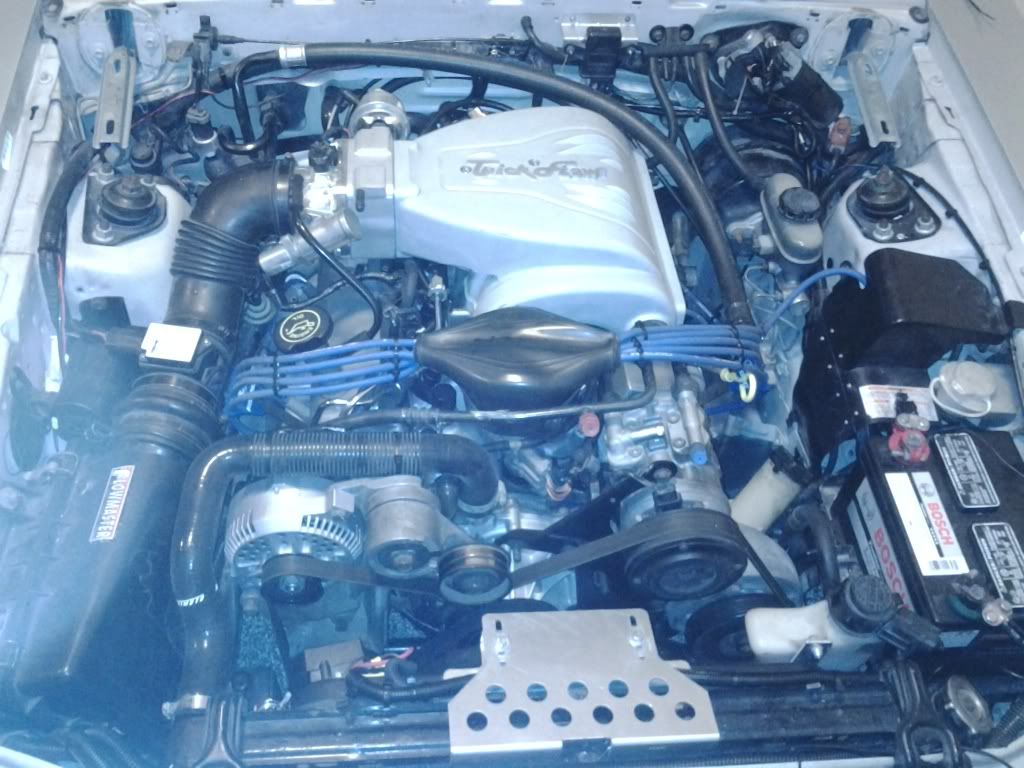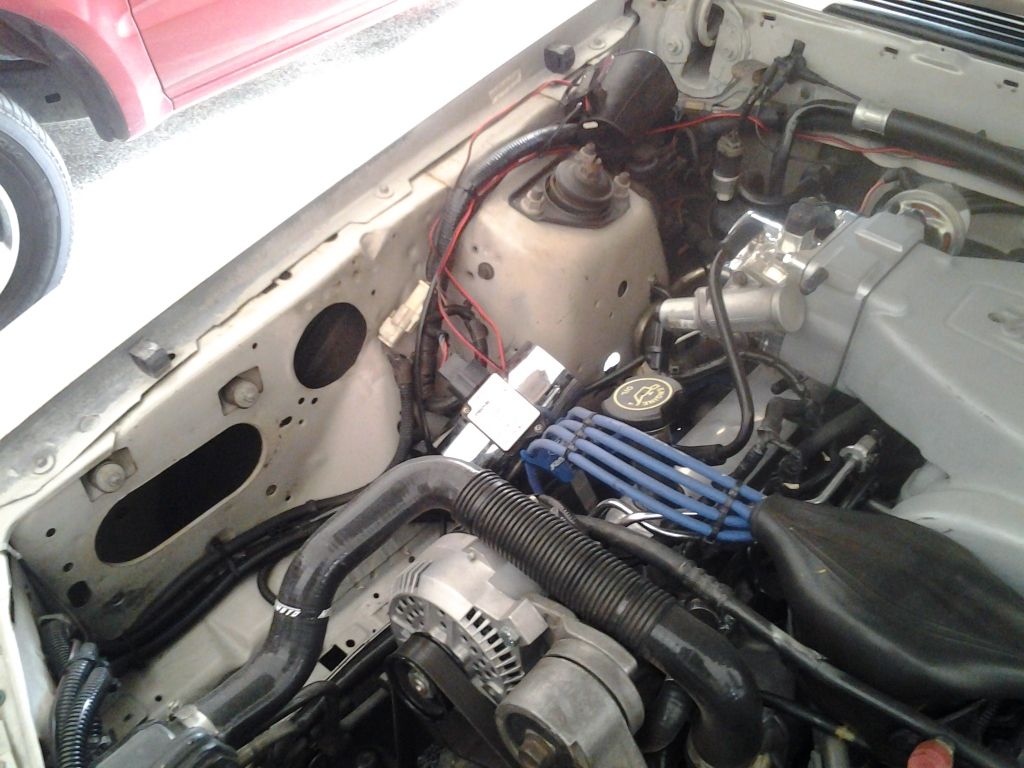 I made this hole about a 1/4" bigger so that cai pipe would fit with the vacuum line i split and used as a gromet.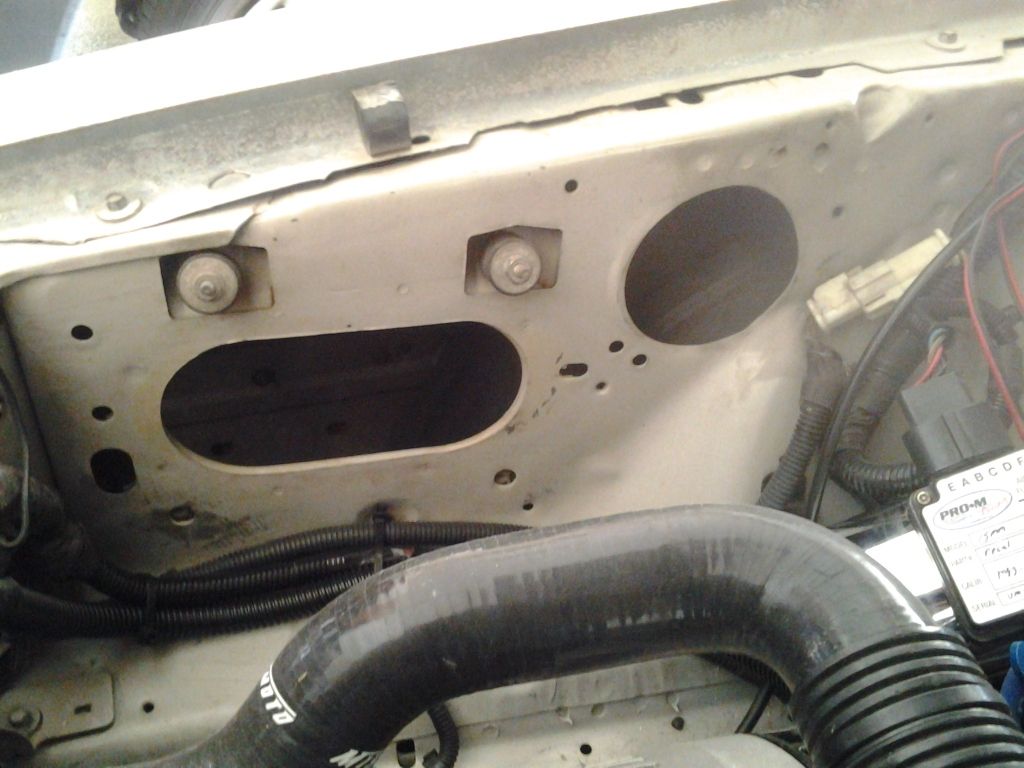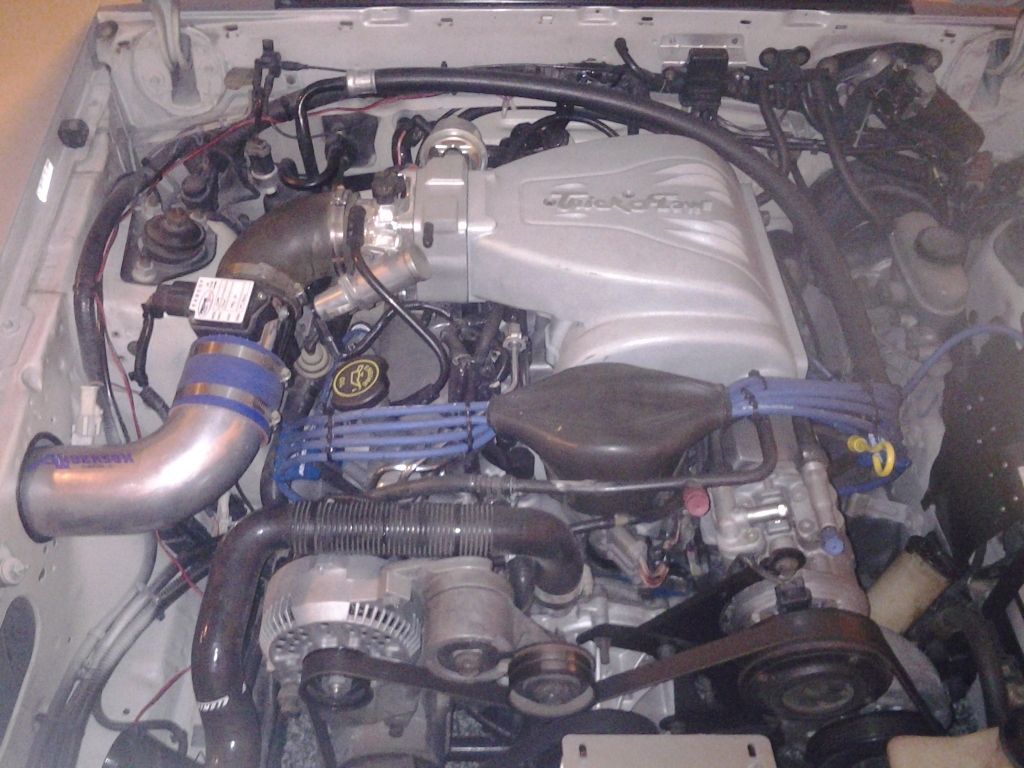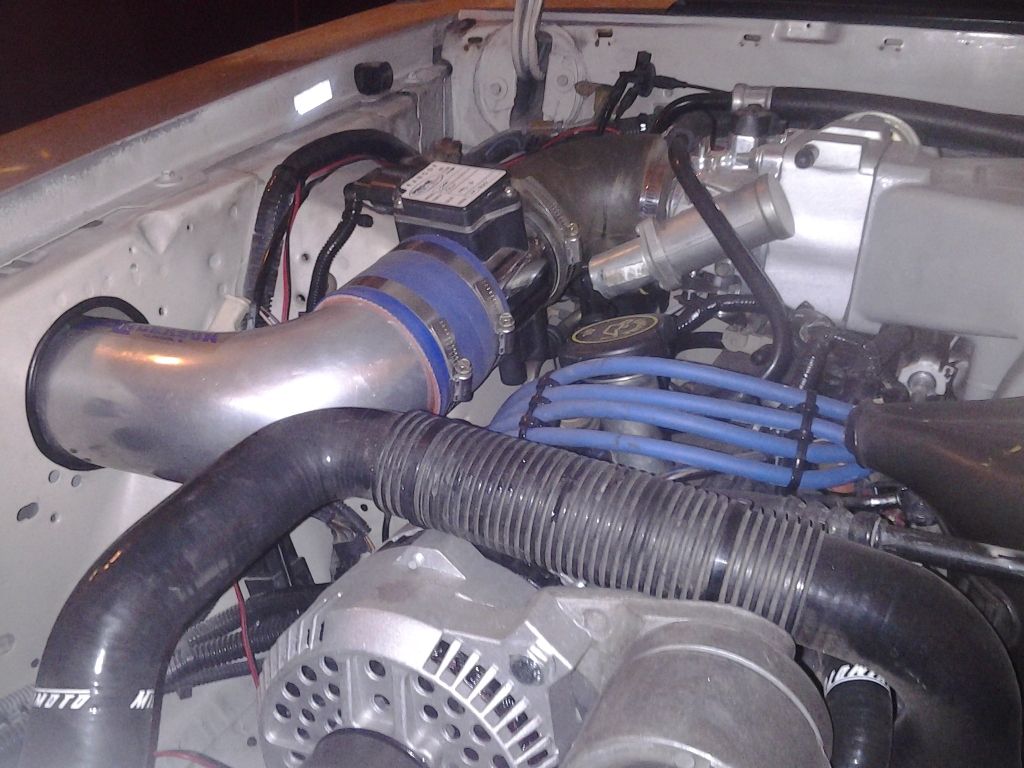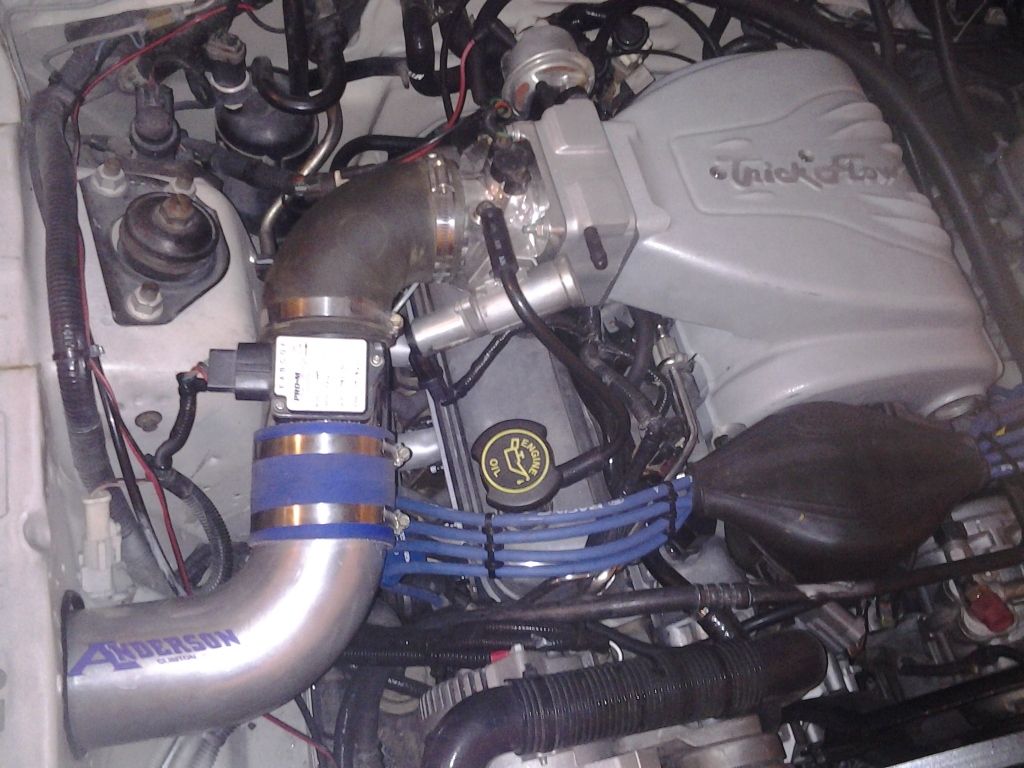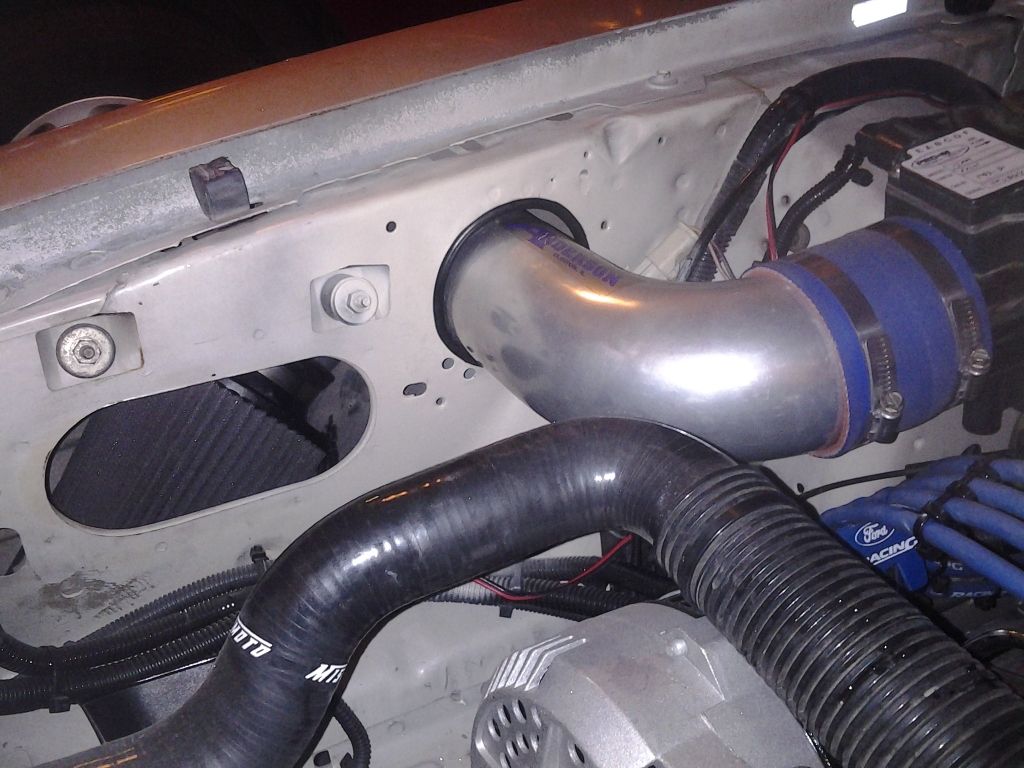 Still need to fab up a plate to cover this, and remount my car alarm horn
This anderson power pipe is there base model, and keeps the mass air sensor in the engine bay. The cai has a 3 1/2" diameter.