Discussion Starter
•
#1
•
I've been around here for a couple years and never officially introduced myself. So I'm Kevin and am from Michigan. I bought my 98 Mustang Gt with only 40k miles about 4 years ago. I learned pretty much everything I know about Mustangs from this site so I'm going to try to give back by posting lots of pics and info and I'll try to list prices to give you guys an idea (I like to think I got some really good deals by being patient so you may not always see the same pricing on stuff. Just be patient and don't be afraid of used stuff). Mostly this will be centering on my current mark viii and t56 swap.
A year after having my mustang I decided I needed more power.
Started with flowtech ceramic longtube headers. I went with flowtech because they are made by Holley who also makes Hooker headers and both brands are the same dimensions. Install took me like 20 hours.
just taken on an older phone but you can hear the open headers.
Then I installed the side pipes to be original and my dad had side pipes on his cobra when he was younger.
very difficult to do. I wouldn't necessarily recommend it.
Did the PI swap. Was able to get the heads, cams, and intake manifold for 250 locally off craigslist.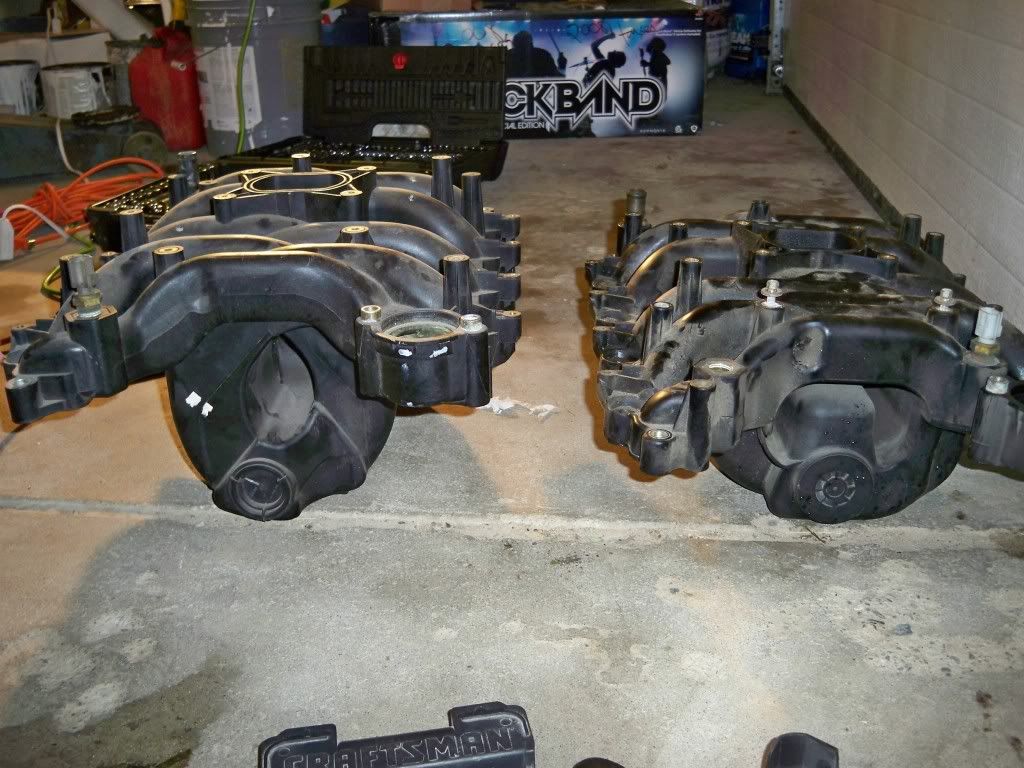 difference between intakes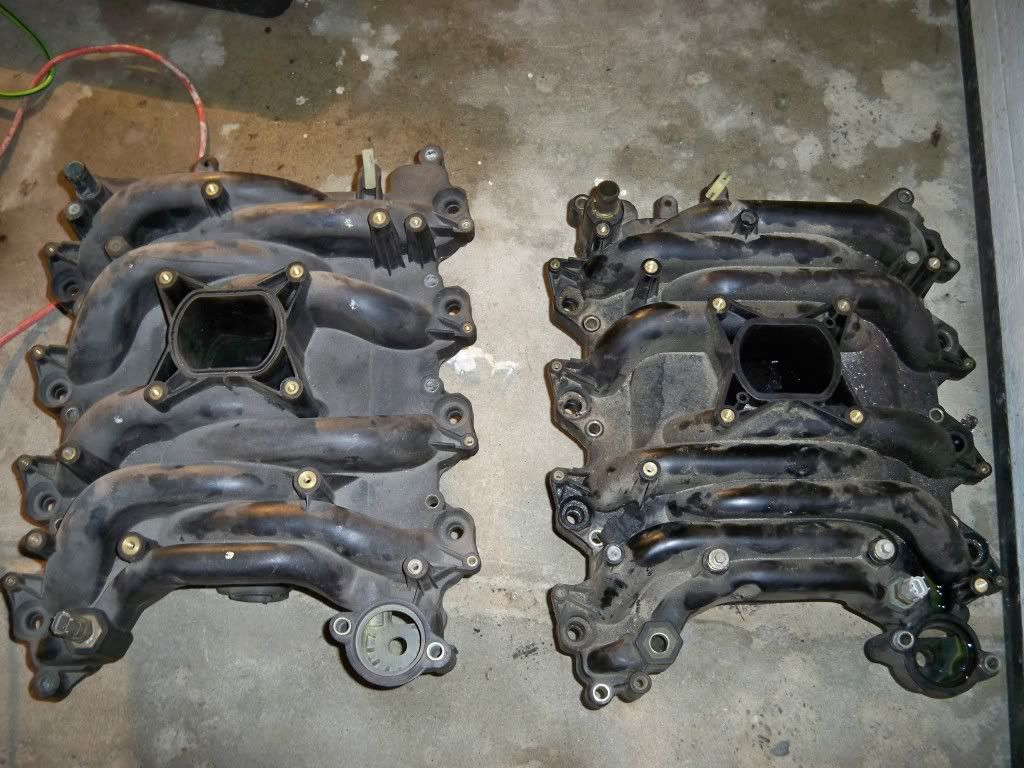 PI on left in both pics, and you'll need the PI intake drilled and tapped for the second sensor on the driver side. A friend helped me out and did it for free but I can't imagine it would be more than $20
-keep in mind you will also need a head change kit. I think it was 115 from summit. I went a year with high temp hose in place of PI coolant tube. The coolant tube eventually cost me like 35 or 40 from ford.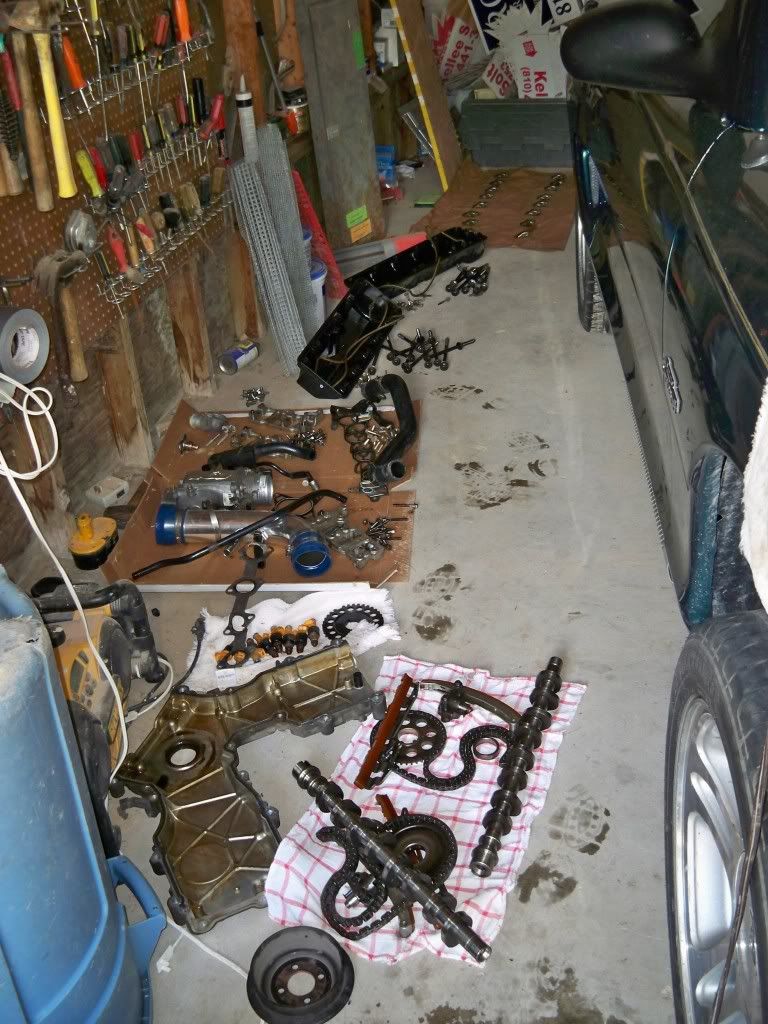 parts you have to take off for the PI swap. Honestly, It's an easy swap. It just takes time. You replace everything just like you took it off. And I highly recommend some sort of mechanic book. I have the full Ford mechanics book for my year but alot of people like the Haynes.
So with longtube headers to the side pipes and a cheap eBay CAI and a self tuned Sniper E85 tune and my first time to the track I ran a 14.2 at 98mph or something like that.
I will update this when I can. I have so much more info and pics. But I am in school alot. 10-12 hours a day 5 days a week. So when I get to the current stuff. I only get to work on my car on the weekends