Discussion Starter
•
#1
•
I have been searching for the best way to mount my amp, while being clean and simple, yet unique. I had the idea of mounting it to the trunk lid, and routing the wires. This way it would be visable, yet a clean out of the way look.
My first attempt was simply to screw the amp into the lid. This did not work for long. The fact that the screws were going into thin fiberglass (the frame area) and holding a heavy object, made it fall loose quickly. So, I needed to build a platform.
The idea then came of MDF made to fit in the panel. You can buy these pre-made, but being the DIY person I am, I went to make one. Now it did not come out perfect, but for a cheap price and an afternoon's work, its great.
Materials:
1/4" MDF board - Free, from a friend
Construction Adhesive - $4.00
Spray adhesive - $4.00
Black carpet - Free, left over
Screws - always have some laying around
Staples - always have some laying around
Foam Board - $4.00
Knife & Scissors
Sharpie
Jigsaw
Speed Square
Total cost: $12.00
The process first started off by me cutting out a template from the foam board. This is just a trial and error step. I eventually got a mold that I liked, copied it down on the wood, drew, measured again, and cut the design.
Next was the carpet. I simply layed the wood cutout in the carpet, cut the carpet according to it's shape, sprayed adhesive on the face of the board and the backside of the carpet. I then applied pressure to make it hold. The edge of the carpet was wrapped around the wood and stapled into it to hold.
The original plan was the have the construction adhesive hold the panel. This was quickly flawed. I am unsure if it was just lack of contact points, or lack of strength. Regardless, I had a friend hold the panel while I inserted some screws to help hold it up.
Wires were then routed through wireloom and neatened up.
What do ya think?
BEFORE:
WORK BENCH:
DESIGN CUTOUT: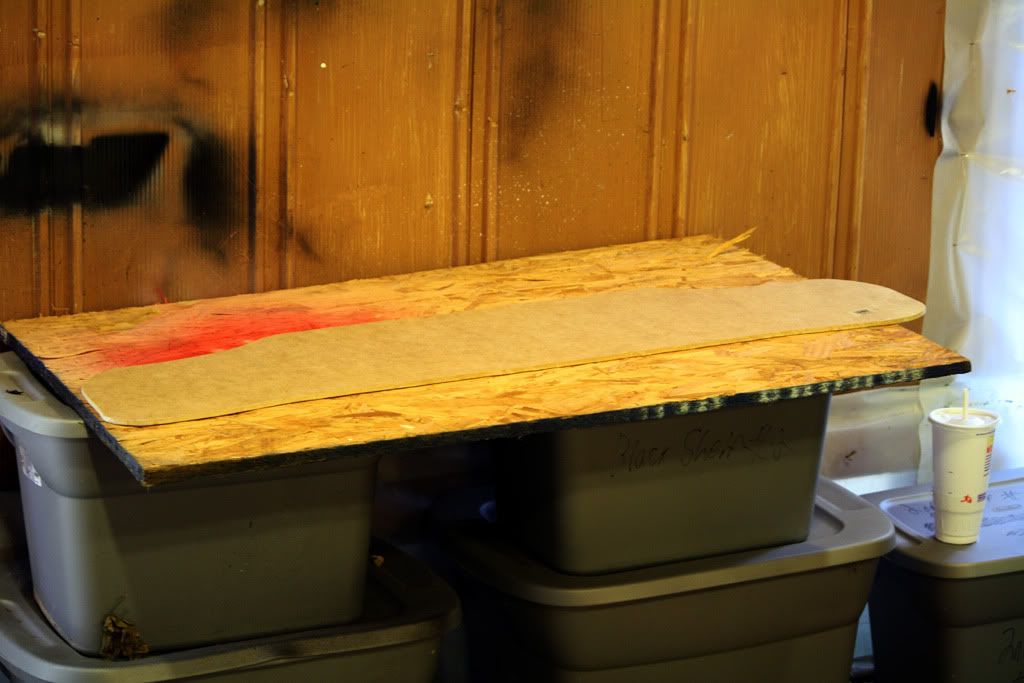 AFTER:
I do wish the panel covered a bit more, but like I said, for the time and money it took... I am pleased.