Discussion Starter
·
#1
·
I'm in the middle of a AODE to T5 swap
, and then ran into the problem of the transmission harness.:banghead Before I started the swap it was stated that the AODE harness can be modified to be used with the T5. So I went and started to do the swap. Then as I finished putting on the clutch fork and TO bearing, I was ready to put the tranny up and going. As I went to connect the harness to the tranny I was left with a "scratching my head"
moment.
I stared at the thing and at the cables, and ask myself "What the hell am I suppose to do now?", so I went to my trusty friend google to ask for help. Every answer I came across was either generally answered or not specific enough. So I figured hell I can write up a DIY. So enough about my headache hopefully this can clear up some questions.
Supplies Needed
AODE Harness
Reverse Light Switch (Usually on the T5 tranny, it has two prongs)
Blade
Wire Cutters and Wire Strippers (If you're really good you can use a blade.)
Electric Vinyl Tape (or loom if you can afford it)
Optional
Crimp Caps (aka Butt connectors) this will make your life real easy
Solder (if you can solder then do it, it'll make your harness look very clean)
STEP 1
Take your AODE harness look for the MLPS (the black plug with red inside.) Use your blade to cut the loom to expose wires, be careful not to cut the wires.
Clean your cables with a rag and some alchohol.(I had to because the rear main seal was bad, and made a mess of my harness)
STEP 2
Locate the White/Pink and Red/Light Blue wires.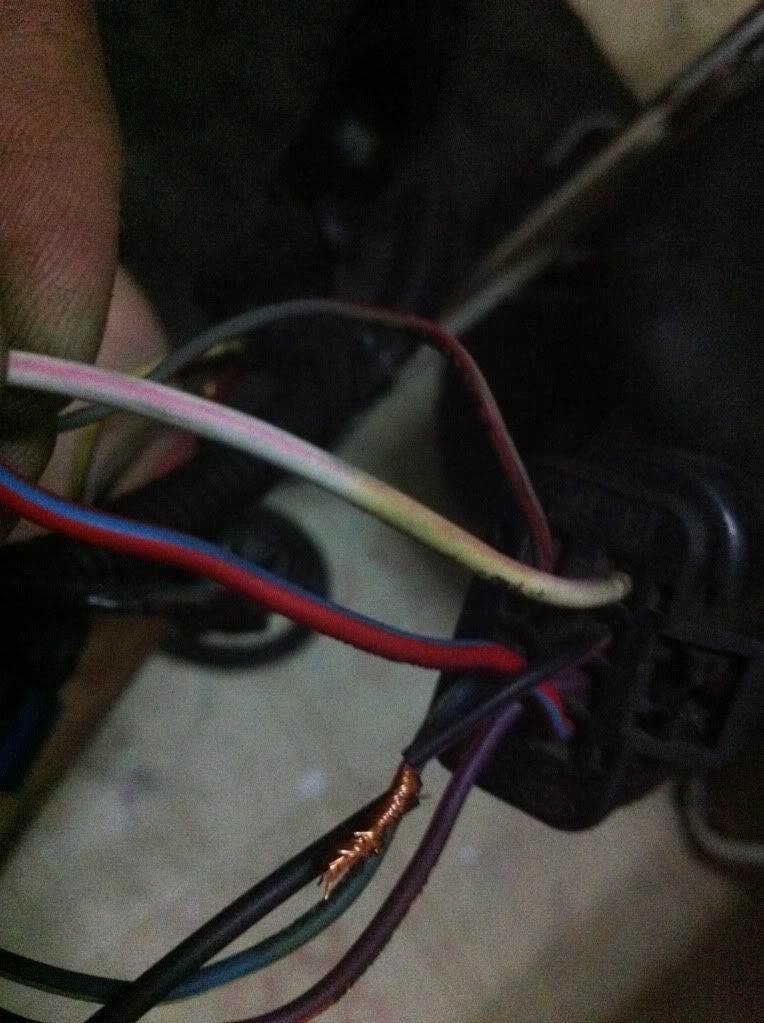 Cut them from the MLPS and strip some of the insulator off of them, and tie them together like so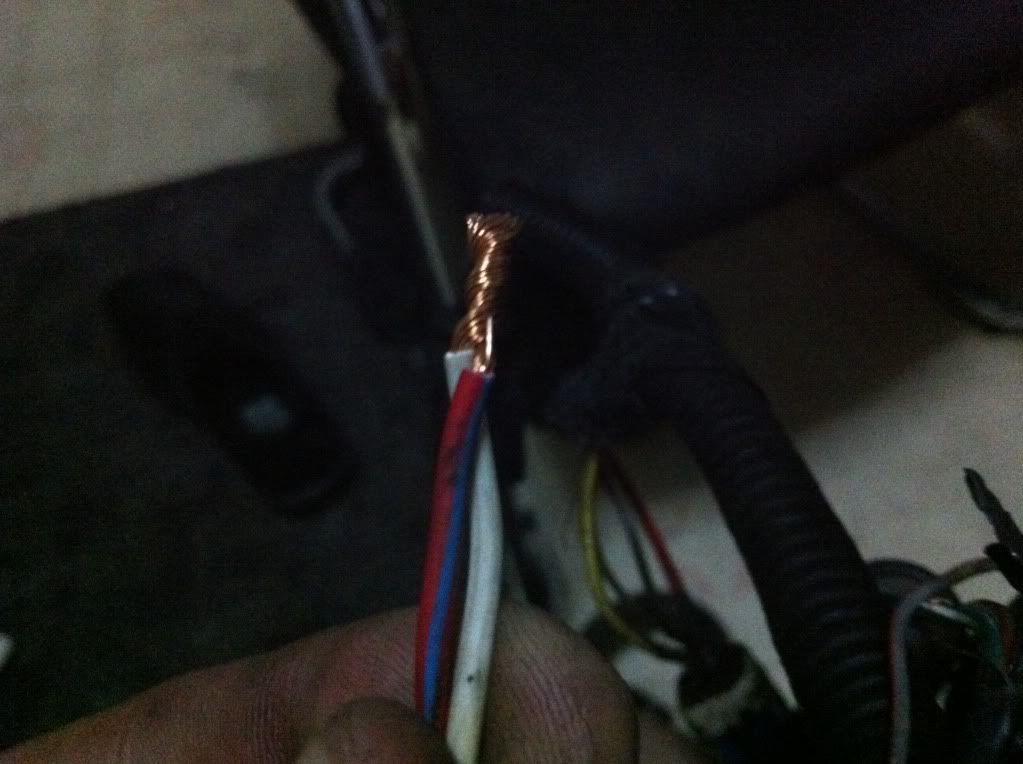 Now cap them together(or solder, tape)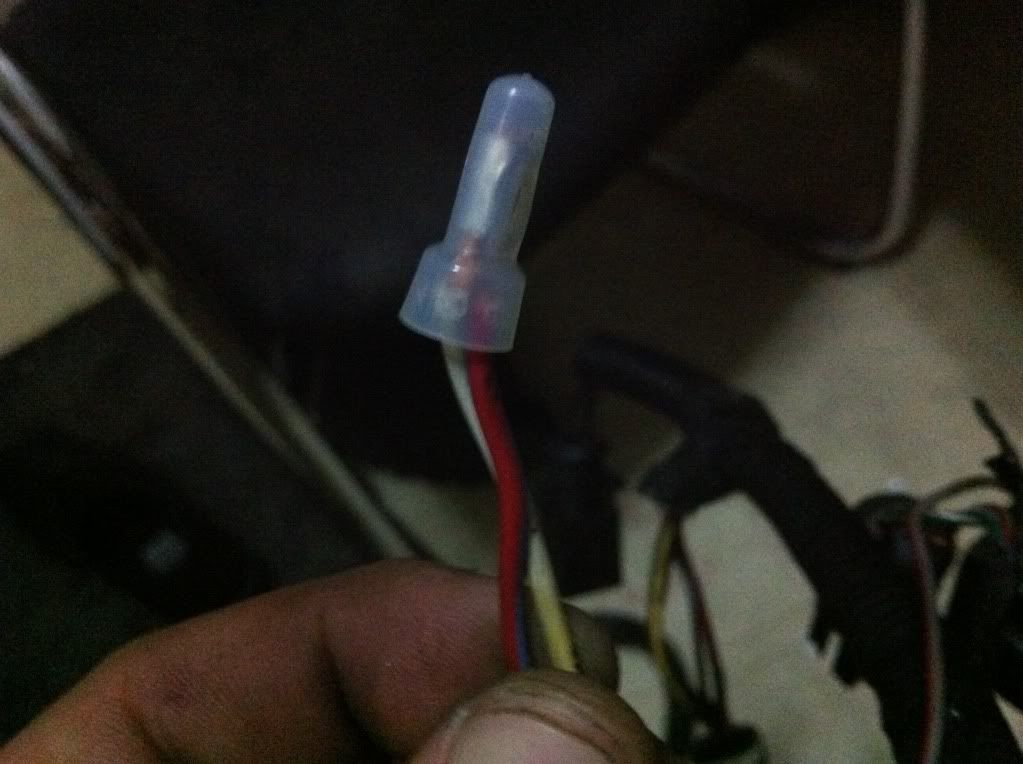 STEP 3
Locate the Gray/Red and Light Blue/Yellow wires.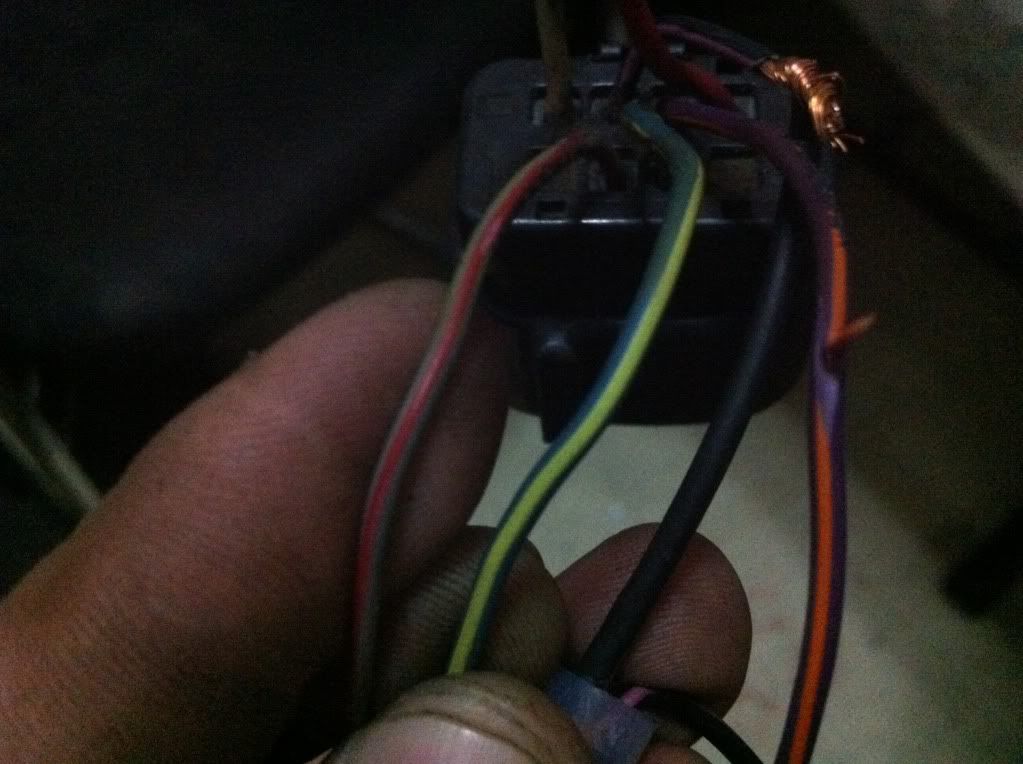 Cut them from the MLPS and strip some of the insulator off of them(I know I'm repeating myself but I want to make it as clear as possible.)and then cap them together.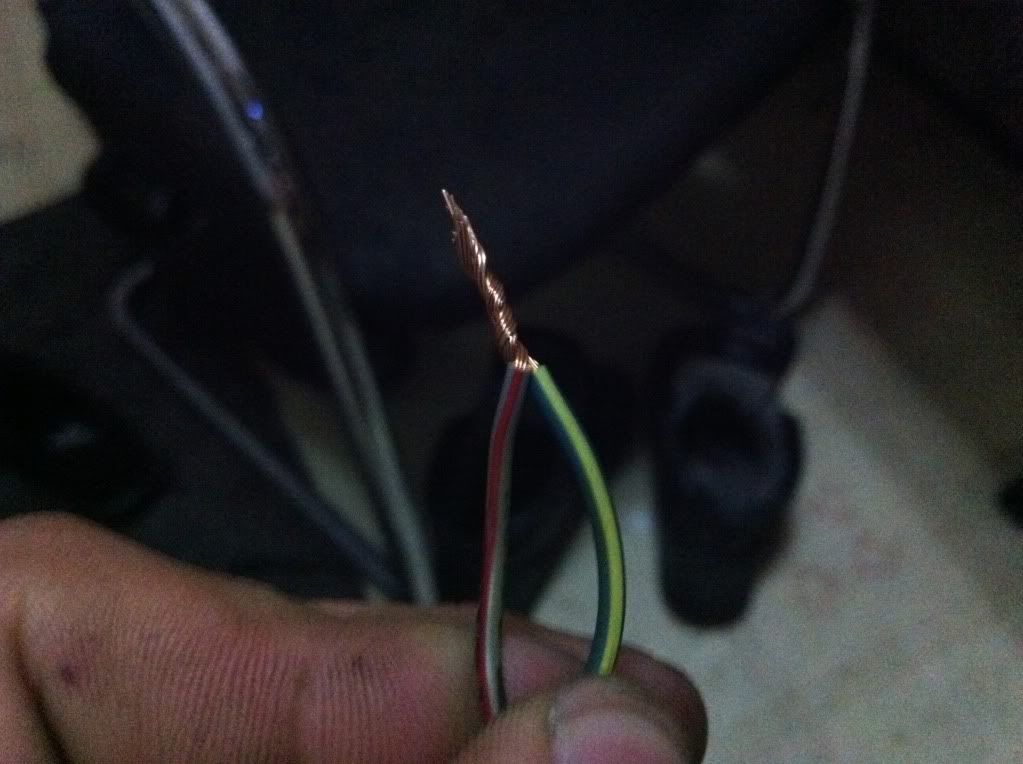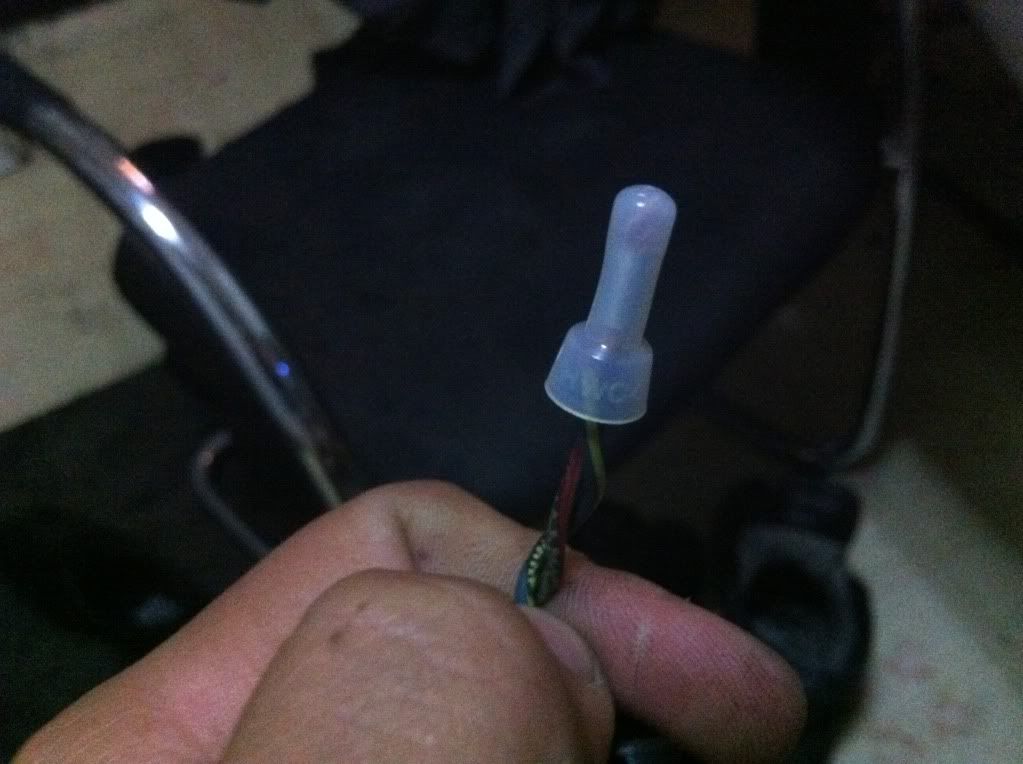 STEP 4
Now this part includes the following wires Purple/Orange and Black/Pink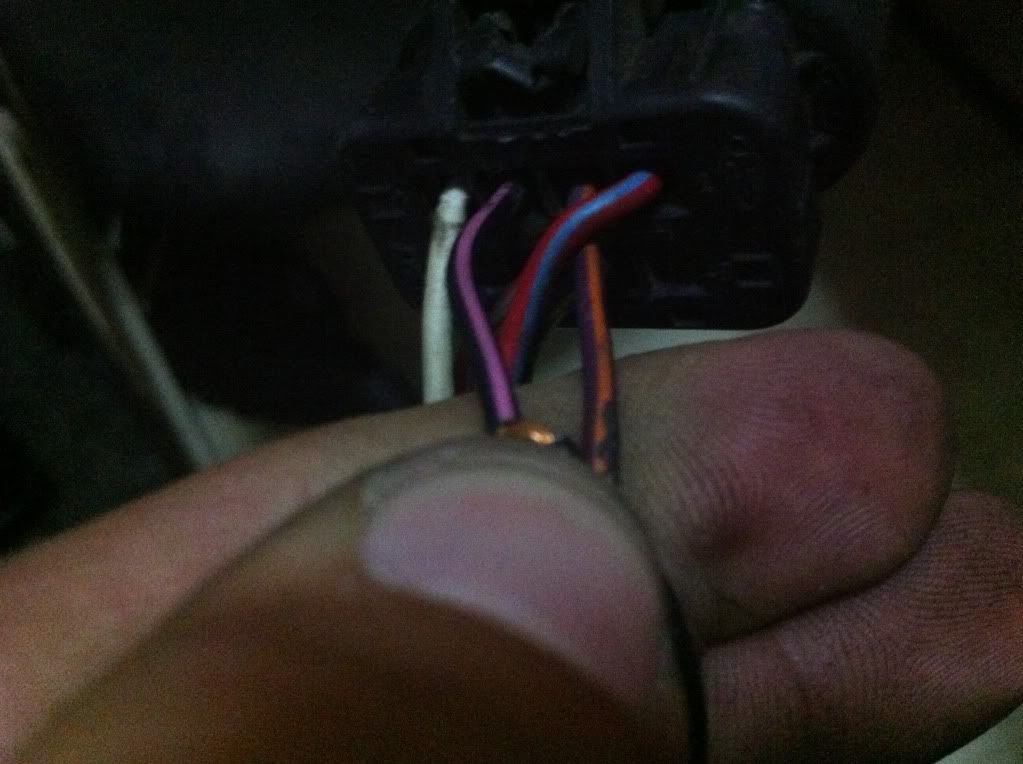 Cut them off.
These same colors are found on the Reverse Speed Switch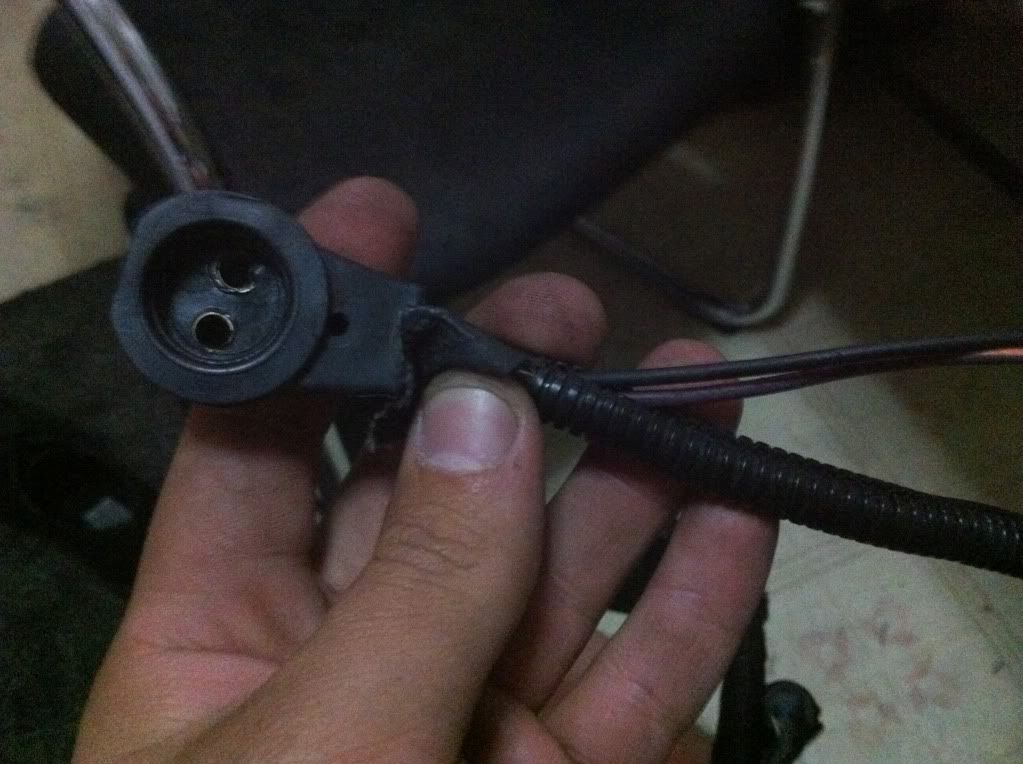 Remove some of the loom to expose the wires
Now strip some of the insulator and match the colors from the MLPS and the Reverse Speed Switch.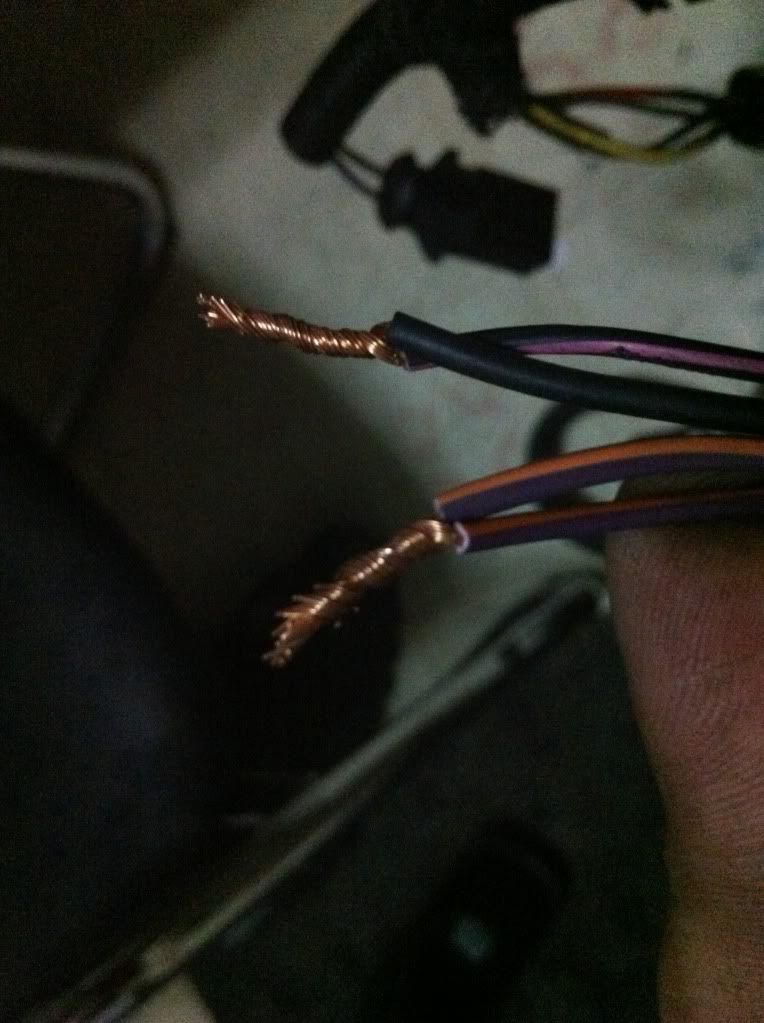 Cap them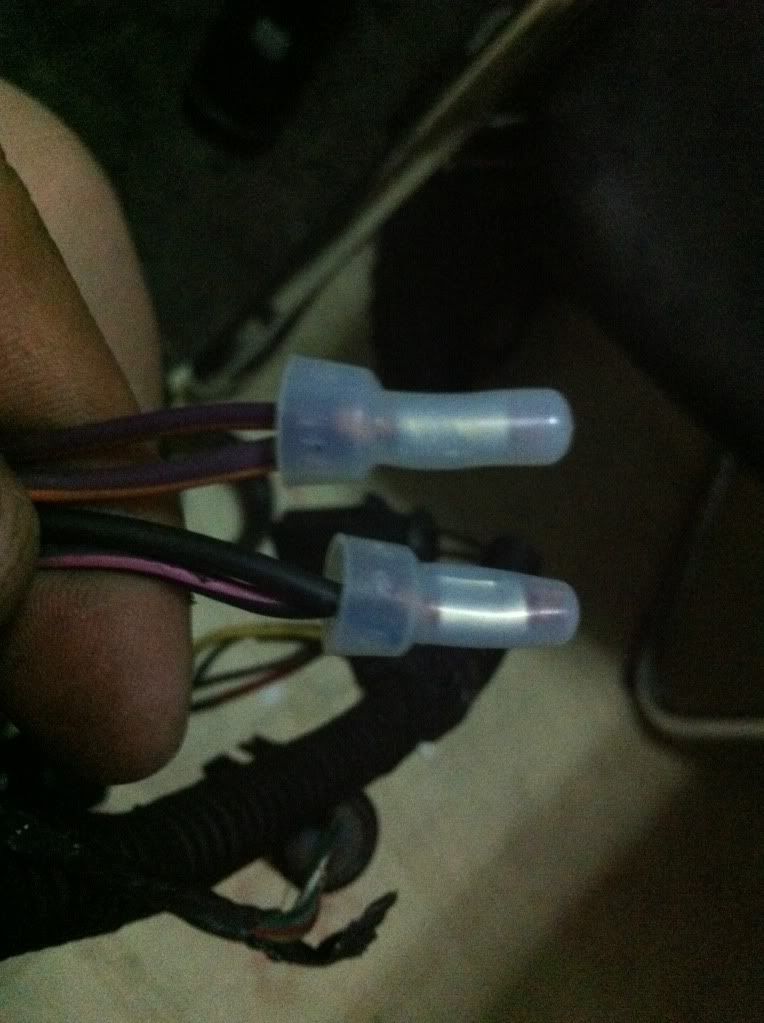 STEP 5
Now tape (or put loom) around any exposed wires.
The final product
:yes
If you think any of this is wrong let me know I'm just trying to help others doing a similiar swap. This is what I have come up with after reading the scematics of the car.