Duplicolor Vinyl/Fabric Spray (UPDATE)
While cruising Craigslist I found a set off older mustang seats. The guy said they were from a 1993 Cobra and should bolt right in but I plan on using my factory tracks. He only wanted $100 so I got them. Since they didn't match my interior I started doing research on fabric dyes or paint. An old hot rod guy that I work with said he has used Dupicolor Vinyl/Fabric Spray for years and told me to give it a try. He said the the key to using the stuff is to rub it into the fabric after the first misting which will allow it to bond to the fabric better. I decided to take his advice but I rubbed in every layer that I put on the seats. This stuff sticks to the vinyl so good it's amazing. You must be careful on the fabric part because if you get to close you will start to get some thick areas. You have to gradually build up with layers to get darker. Since my mustang is only a weekend car, maybe my dye attempt will hold up till I can get them recovered the right way. I also plan to make the piping around the seats red just for a personal challenge.
We'll see how that goes.
How I did it:
-Mask
-Gloves
-Spray gun handle for rattle can
-Clean all dirt and grime off seats then vacuum
-4 $7 cans Duplicolor Vinyl/Fabric Spray
-Soft brush to rub in spray
before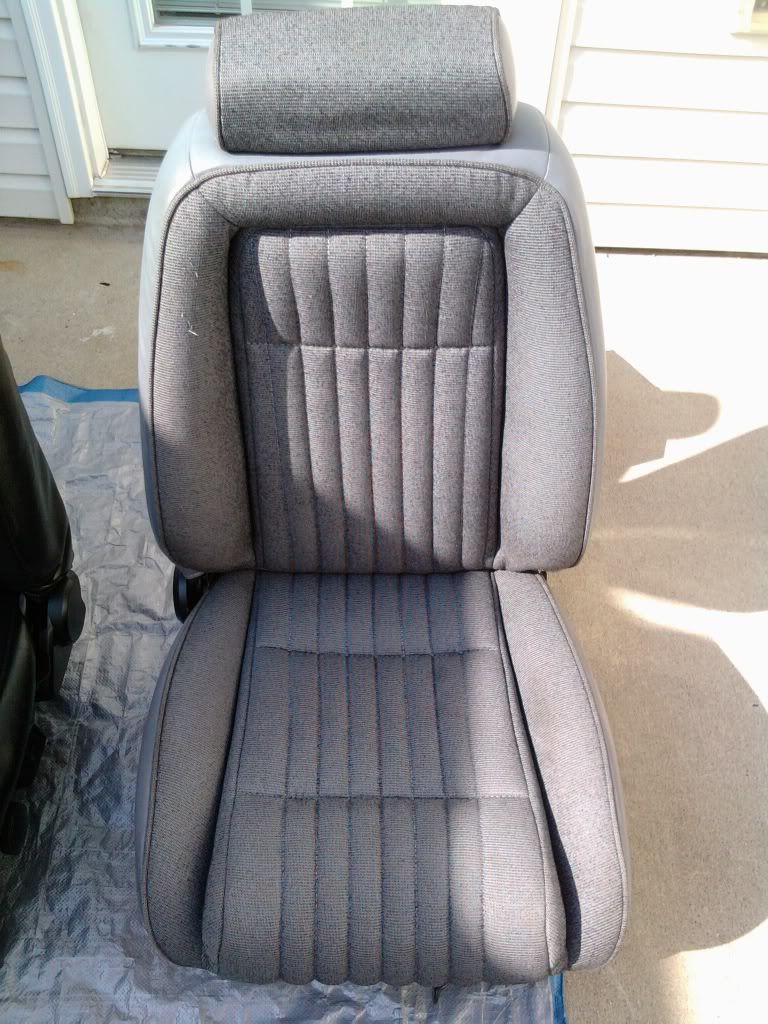 after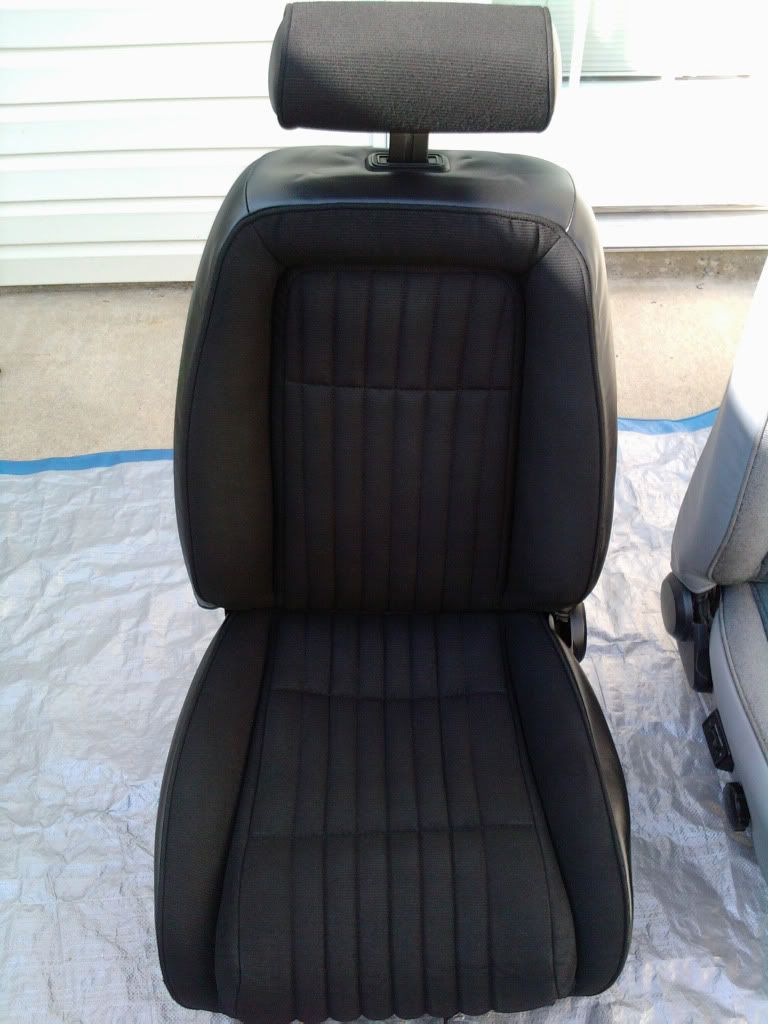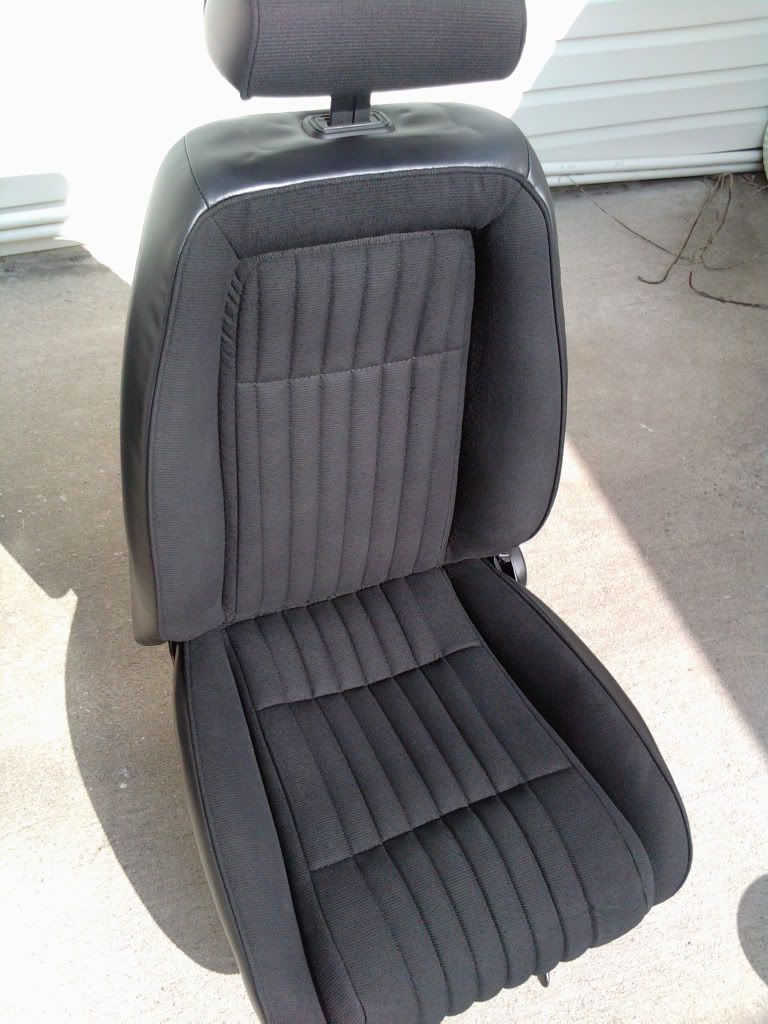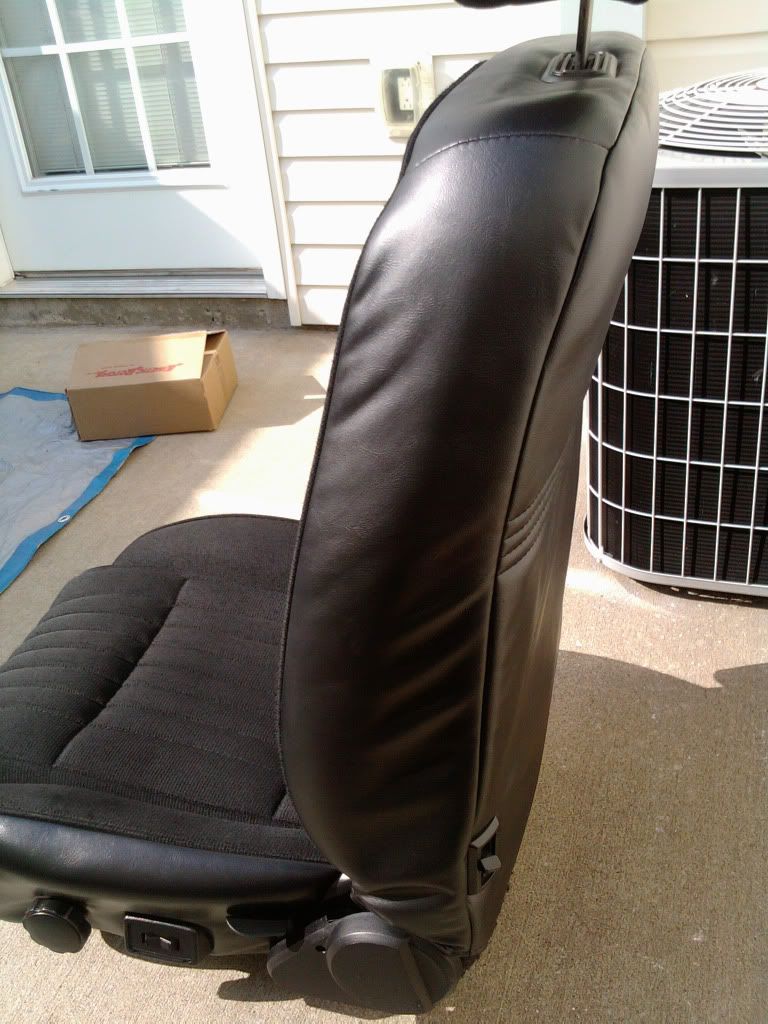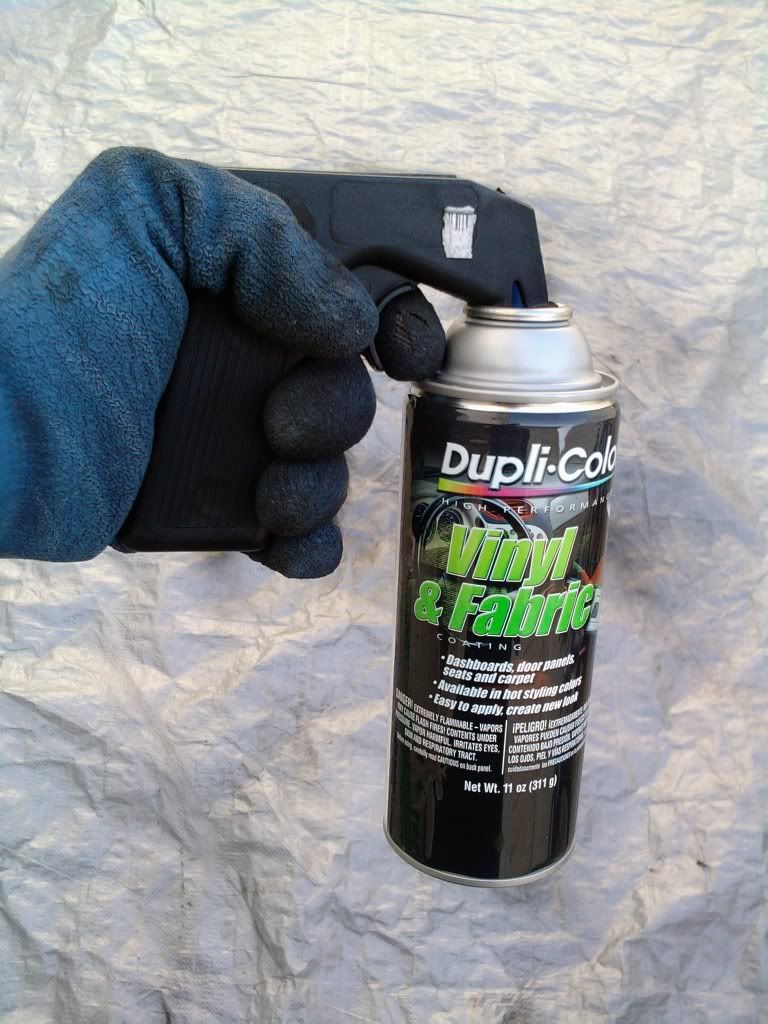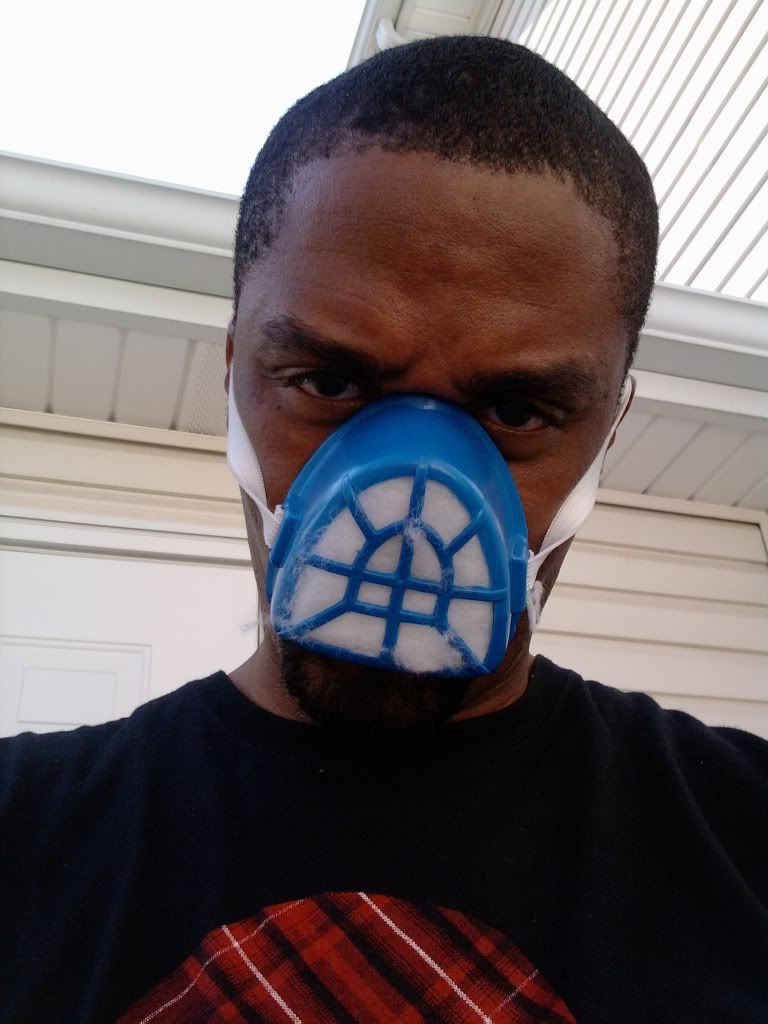 Seats are in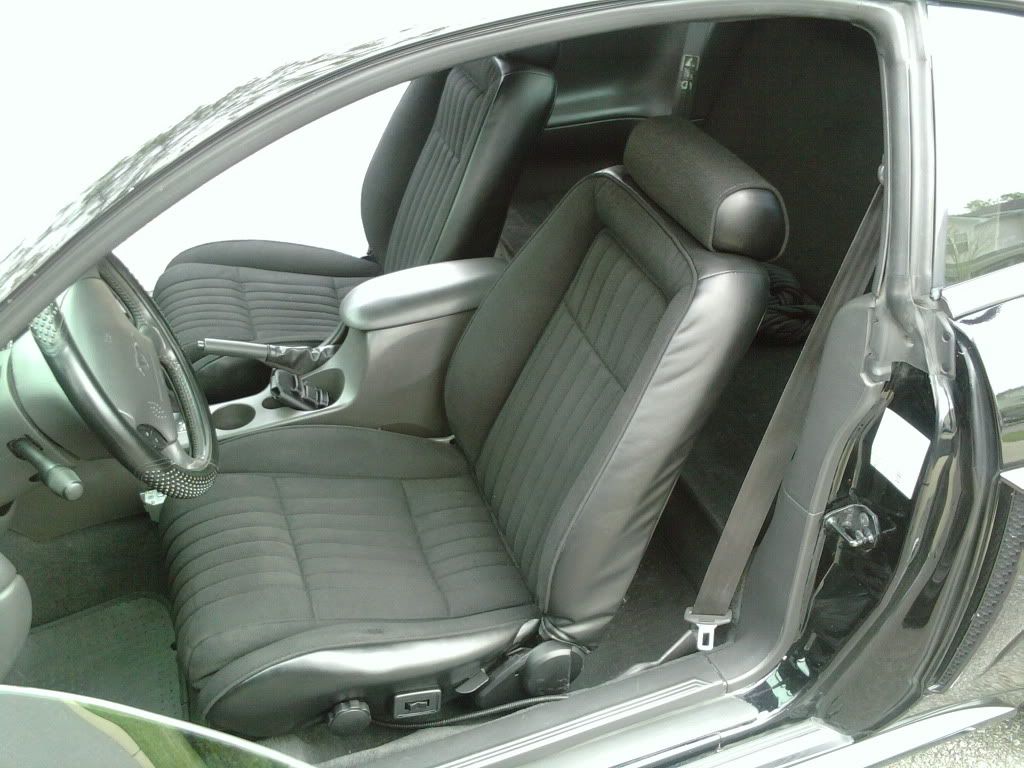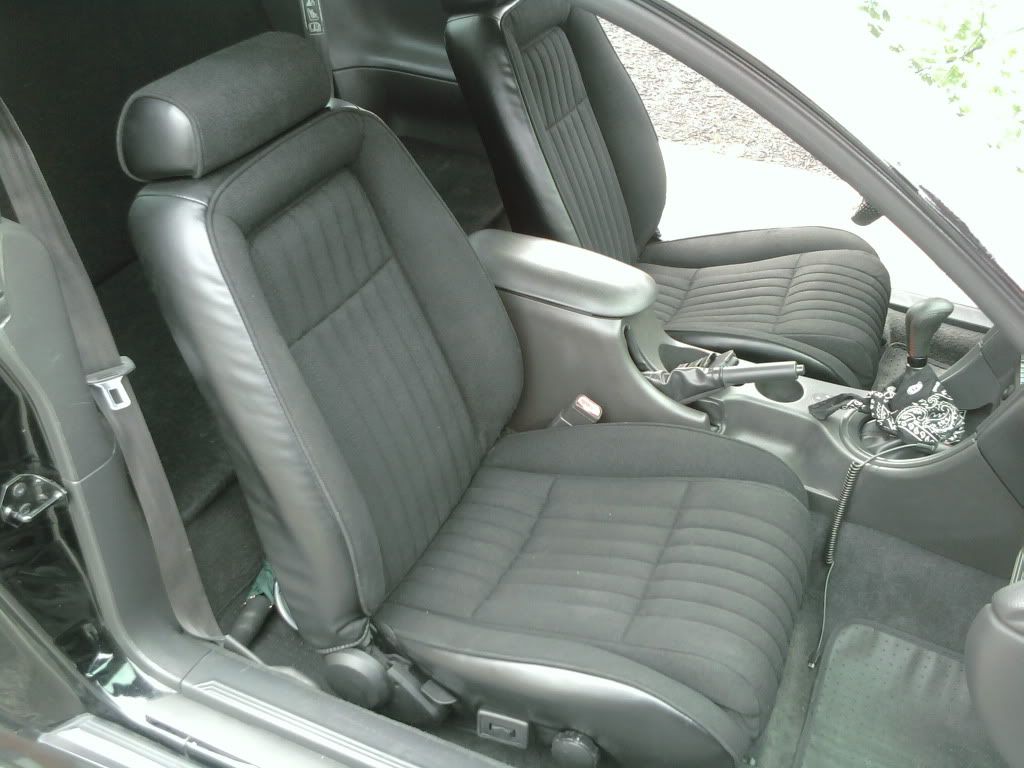 This pic is just for the heck of it. My father in laws Lightning