Discussion Starter
•
#1
•
1994 Cobra mustang, Red, mostly original
borla exhaust- sounds better than other stangs.
factory tint?
Pro 5.0 shifter
Mac cold air intake
new tires
New tranny
New clutch and throw out
New headlights
100k miles
Running Castrol now but going to upgrade to full synth Castrol or Royal purple..
Original paint
going to buff it soon
Everything works accept CD player which I'm going to fix soon (seen them on ebay for $20), and air works but not cold. Also having trouble w ignition cylinder - key wont go in straight sometimes. Longer I hold onto the car, the more I will be fixing these things. Small problems. Car runs great.
Going to put in a 3.73 or a 3.90 gear if I keep it for a while. Not sure which to put in though.. 3.05 is stock.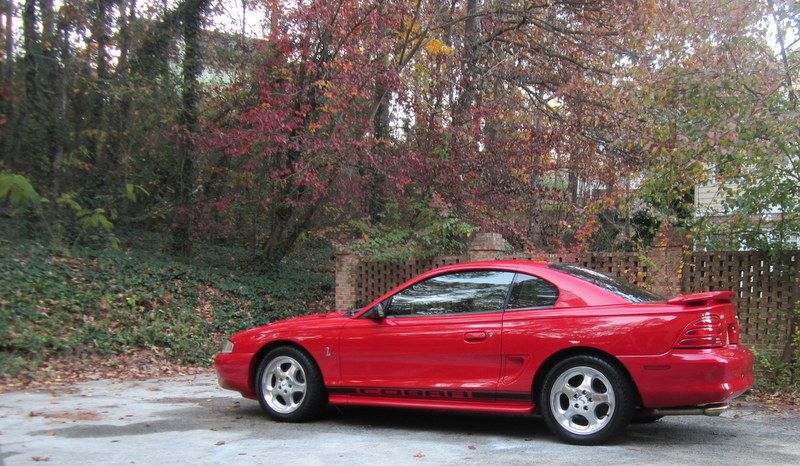 $8500