Finally going to the road course/ Frame fabrication and repairs
Whats going on. Been a bit. Thought I'd update.
I've been insanely bored with drag racing after 5 years of it. So time to move onto bigger and better things. My full V2 kit is still up for sale. (2600$USD if theres any interest) Freeing up some more money for bigger mods.
Engine:
Going to run my 2v I built a few years back.
Iron block
PI heads/TFS headbolts/Felpro MLS head gaskets
PI intake
CMS Stage 1 NA cams
Manley -11cc Pistons
MMR I beam rods
Cast crank
Cleviete bearings
ARP Main studs
FRPP 4v oil pump
Driveline:
1999 Tremec T45
Spec Stage 1 clutch
3.73's
Short Throw
I'm going to give some perspective on how expensive it is to build a car up in Canada.
Purchased so far:
BC Racing BR Coilovers - 1700$
Cobra front calipers - 180$
Powerstop Track day pads and rotors - 477$
Russel SS Flex lines - 240$
Still to buy:
Mishimoto rad - 450$
Good wheels and tires - 2000-3000$
FLSC's - ???
Possibly an oil cooler - 400$
I'll show some pictures now:
My car before I ripped it all apart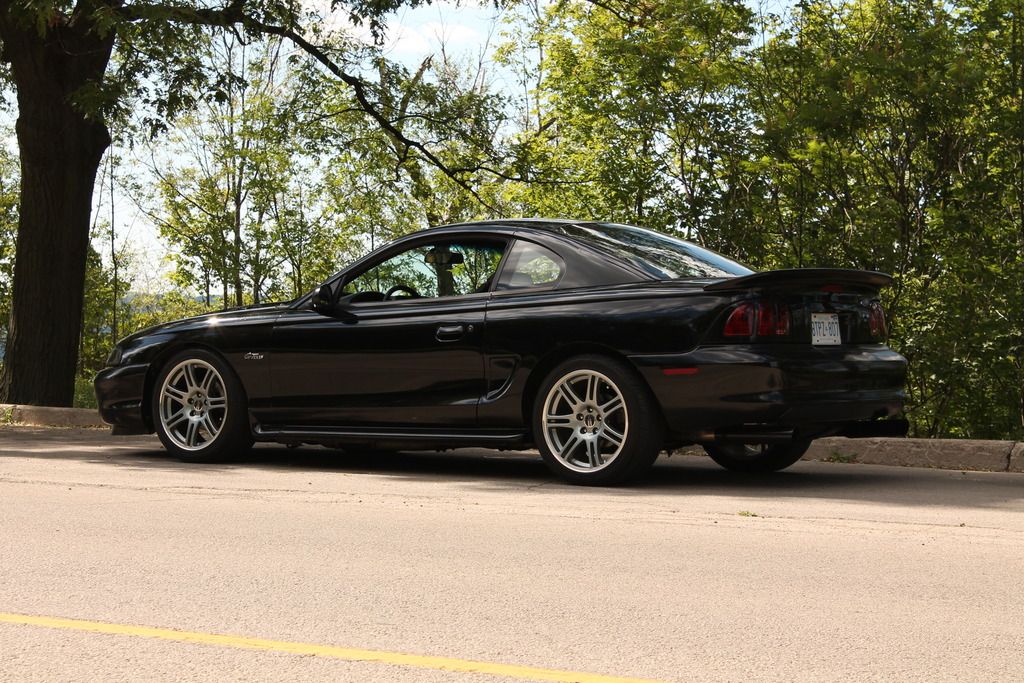 How it sits right now(Sorry about the messy garage, been busy with easter. Also I know you should never pinch a flex line, but I'm replacing those lines)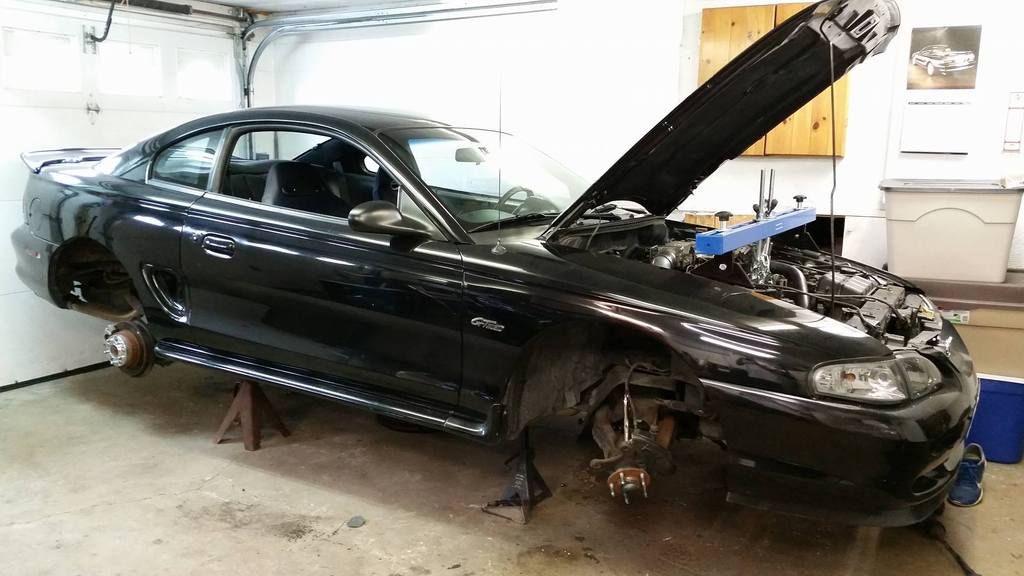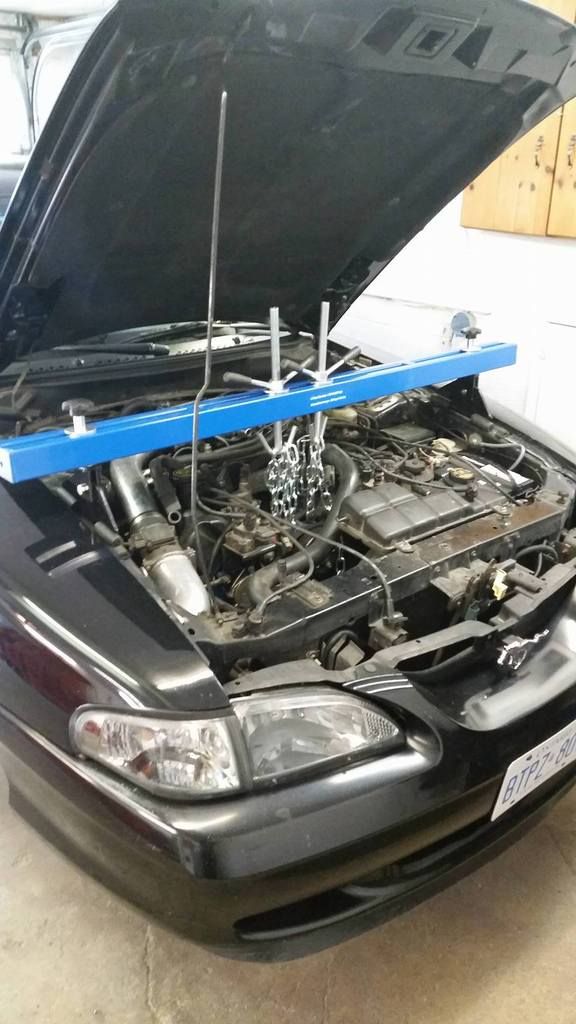 New Coilovers: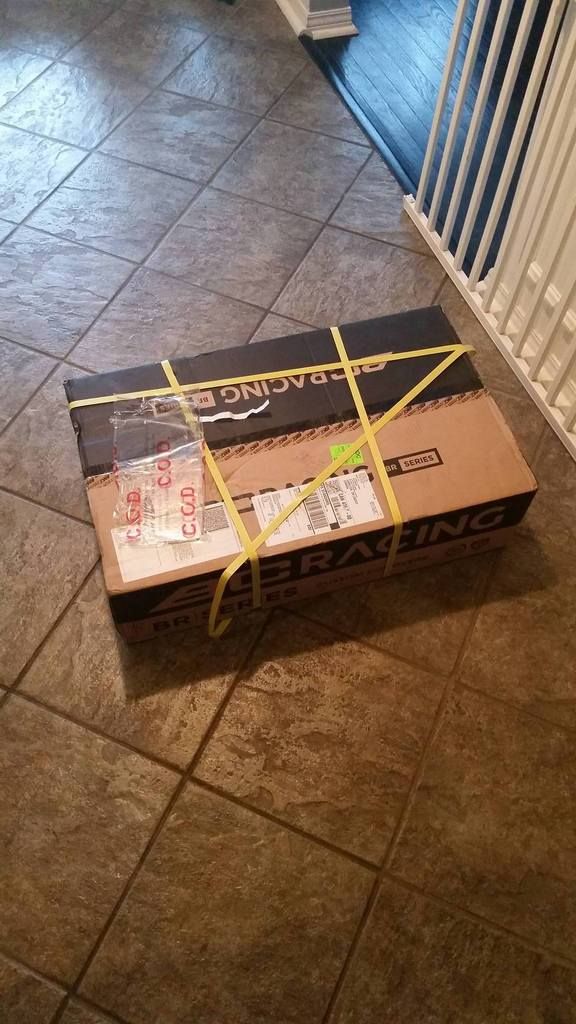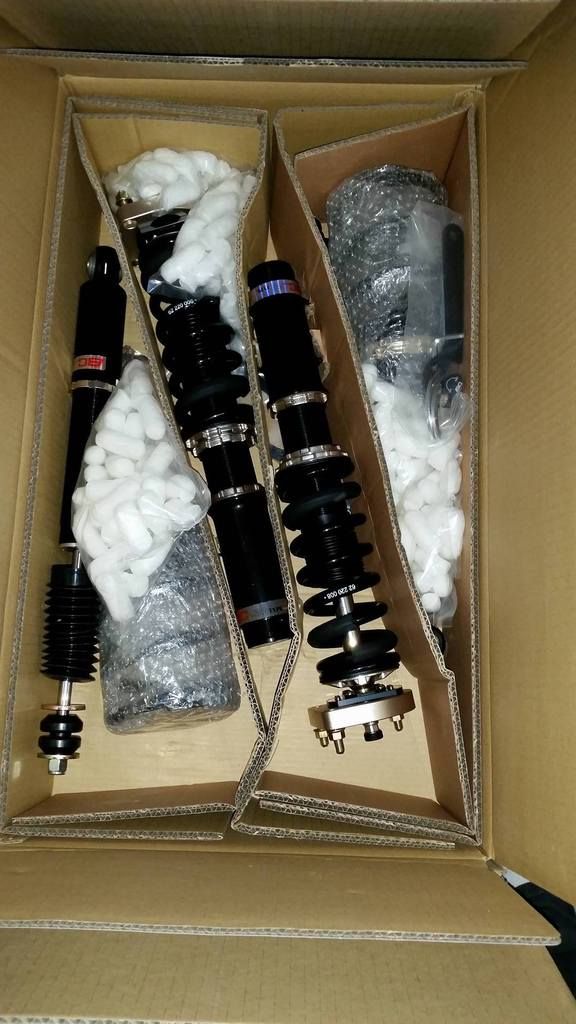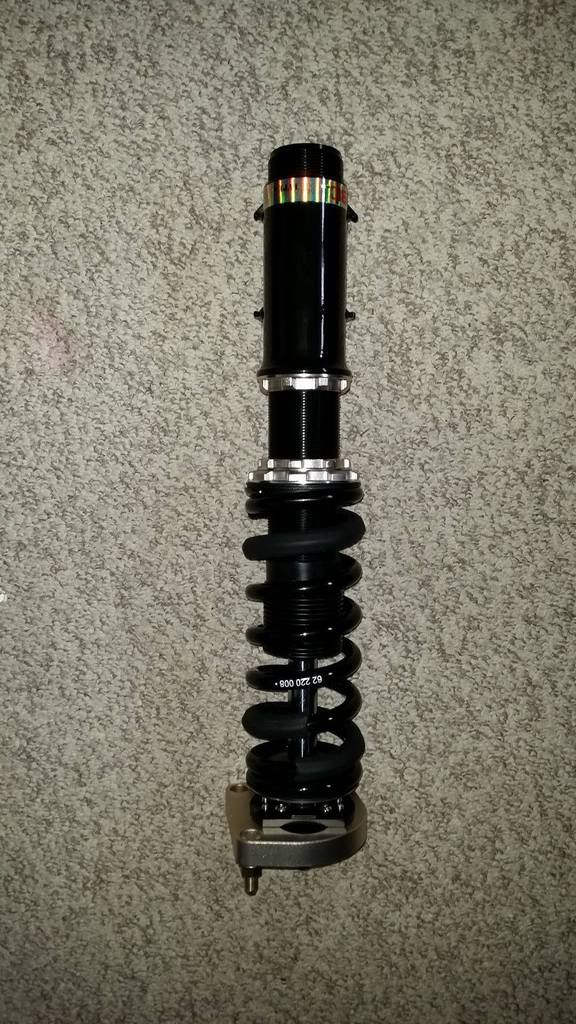 Heres the interesting part. Discovered some soft spots in the rail. I have to drop the K-member out to weld in new plate.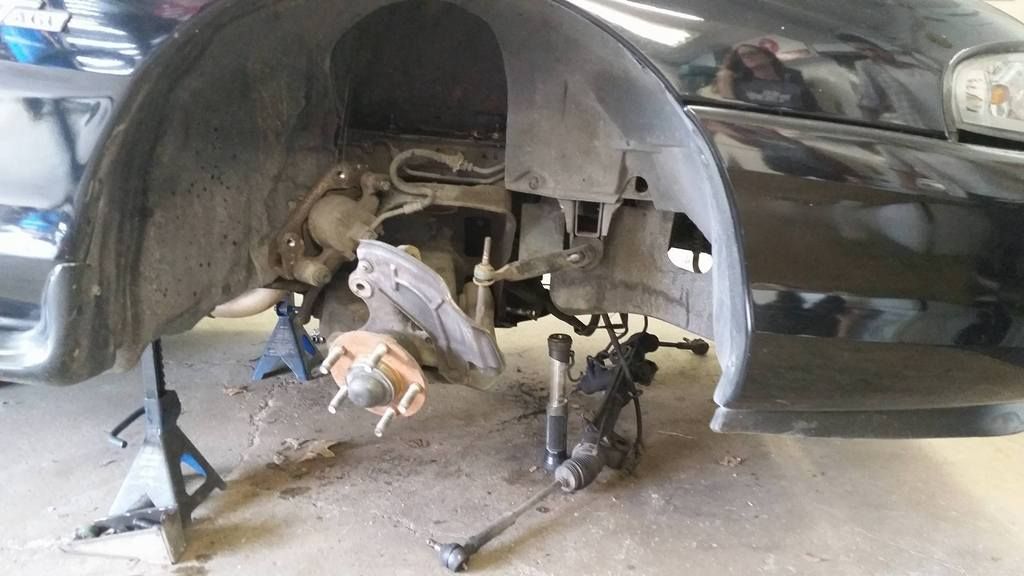 I will be mig welding double thick plates of steel in the rail to stiffen the frame where the K member joins
The bad(I will warn you this hurts to see):