Discussion Starter
•
#1
•
Don't get to excited, its not much but i havent posted in a while so check it out.
Ordered the EGR delete from lethal performance for about 36 bucks after shipping.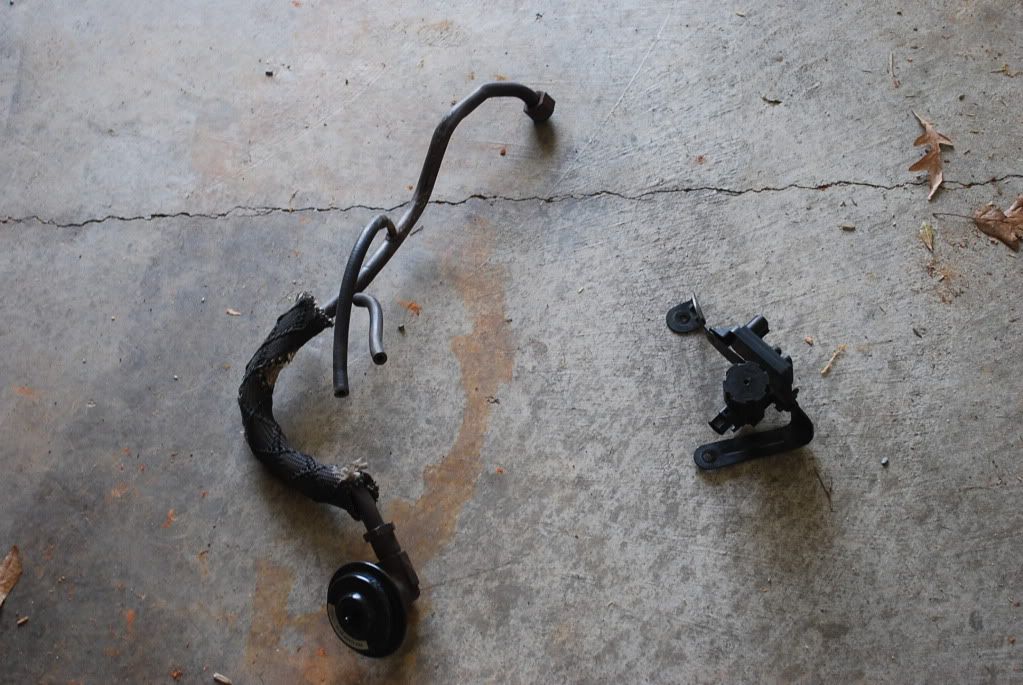 looks super cean. getting the tube out was tricky, makes it easier if u take the throttle cable off the TB and bend the egr tube a bit. little tricky to get a wrench on where the tube bolts to he header, just gotta be patient.
Also ordered some 6k 52w HID things are freakin bright! didnt really know where a good spot for the ballasts would be but i decided to put one between my battery and the fender wall and the other where the intake goes into the fender. Didnt really get any goods pics of them but heres what kit i bought
HID-101BS > HID Single Beam Basic Conversion Kit
i really like em, good price great quality