Discussion Starter
•
#1
•
Ok, I finally got the video to work... down to 10.1MB. Turned down everything. With everything down my exhaust doesn't sound as good as it does with it all the way up! Is there any way to like... break apart a video? All I have is windows media player... I want to take just the exhaust clip out of my other video. Any way to do that? Anyway, here's my other video.
Video of justinsstang car vid 1 - Photobucket - Video and Image Hosting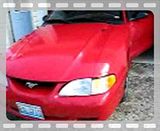 That being showed, what you see is what I got, now what you guys think I should do next?
I think it's lookin ok. I'm thinkin Split Port Swap next. So I run with the new edge's at least lol. Anyways all input is appreciated!