Discussion Starter
·
#1
·
First off for those with the short attention span, here is a video:
And now that your done jerkin' off, we will get to the thread.
So I posted that I was having distributor issues,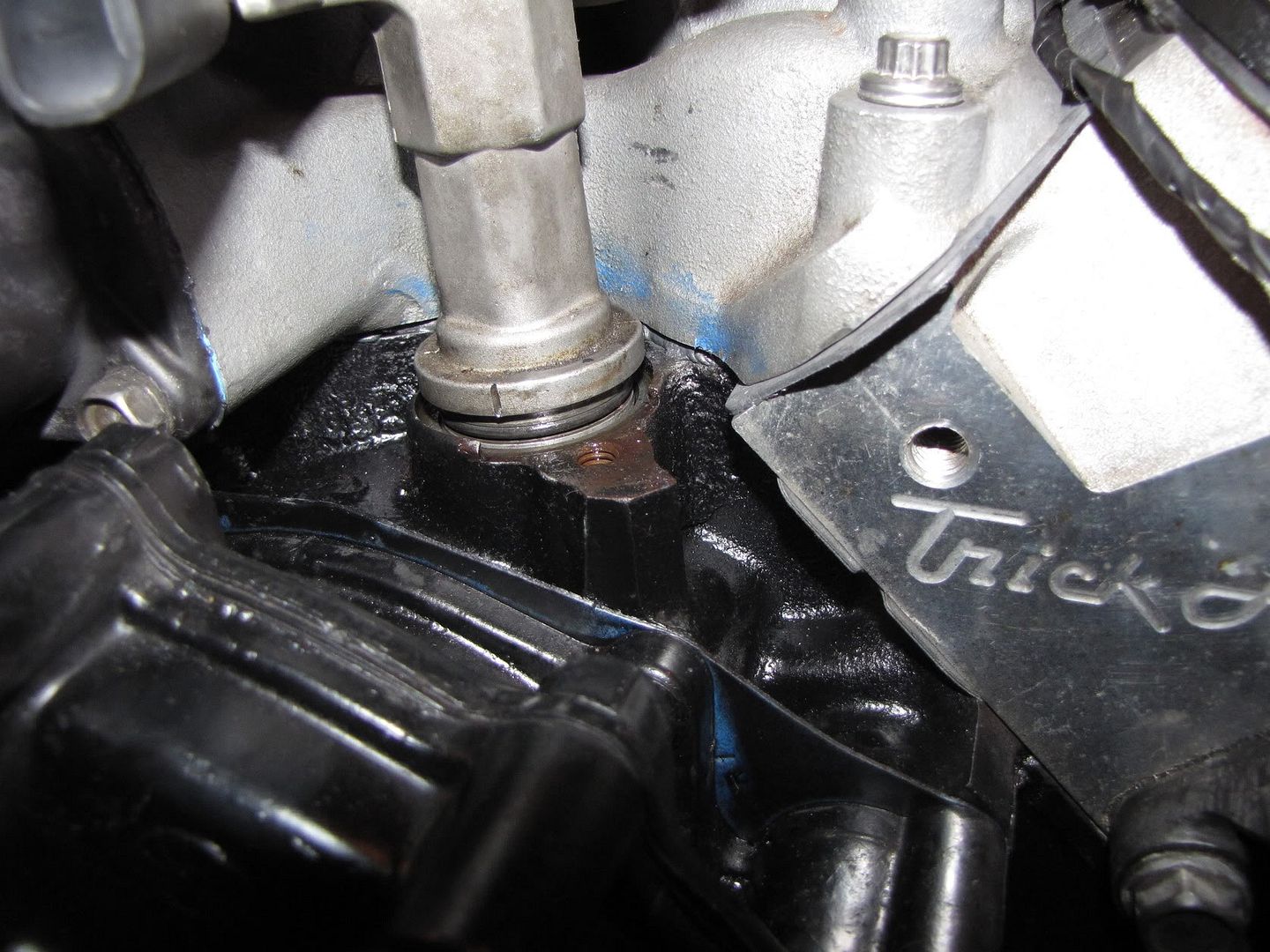 took me about 3 hours total to figure out the issues. At first thought it was the oil pump shaft I had bought from precision, but that didn't turn out to be it.
I put the explorer dizzy into the block: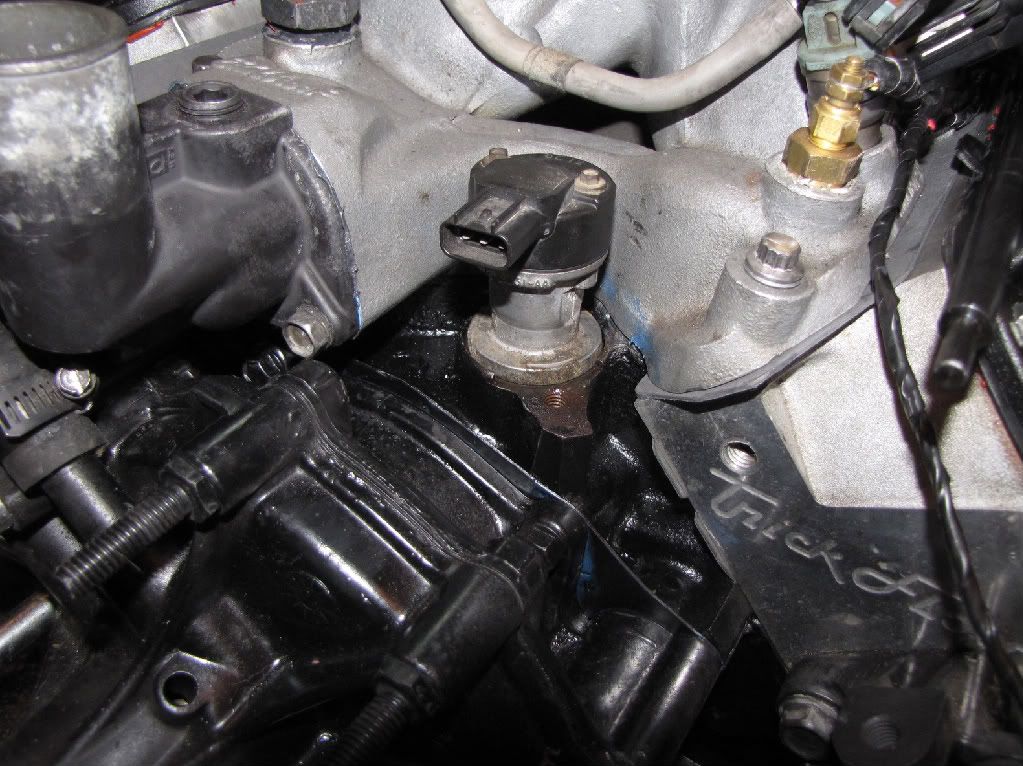 and it went all the way down to the block :wtf
I put the two distributors side by side, and everything was the same length and size on the bottom end. So I put the explorer distributor into my old block. and noticed that it was kinda loose in the block..... :wtf
so this gave me the idea to look closer, and thats when I realized the distributor was hitting the block!
So I started grinding on it a little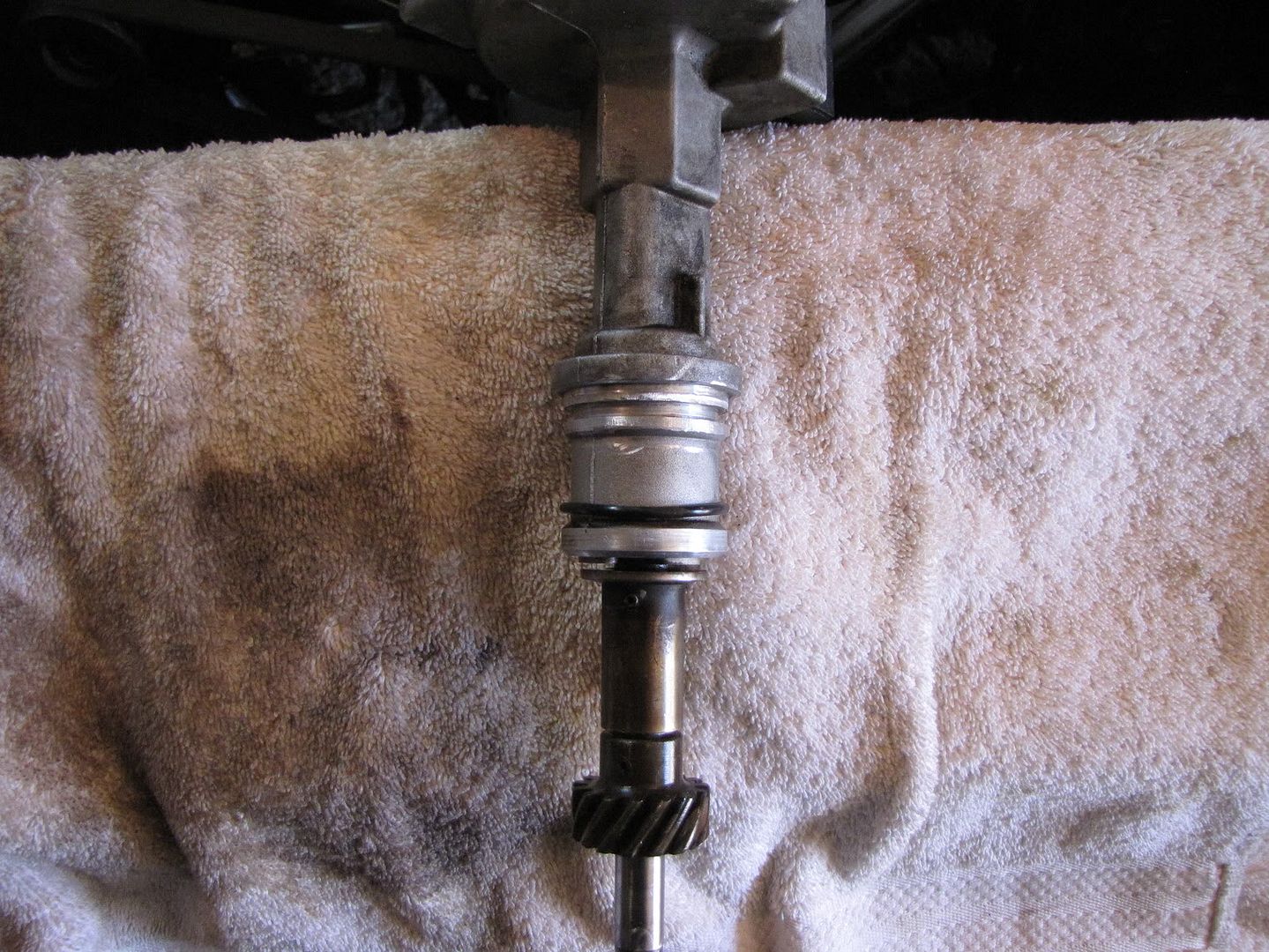 and BLAMO sank right in!!!
Pictures of the motor together
(before I put the radiator in.)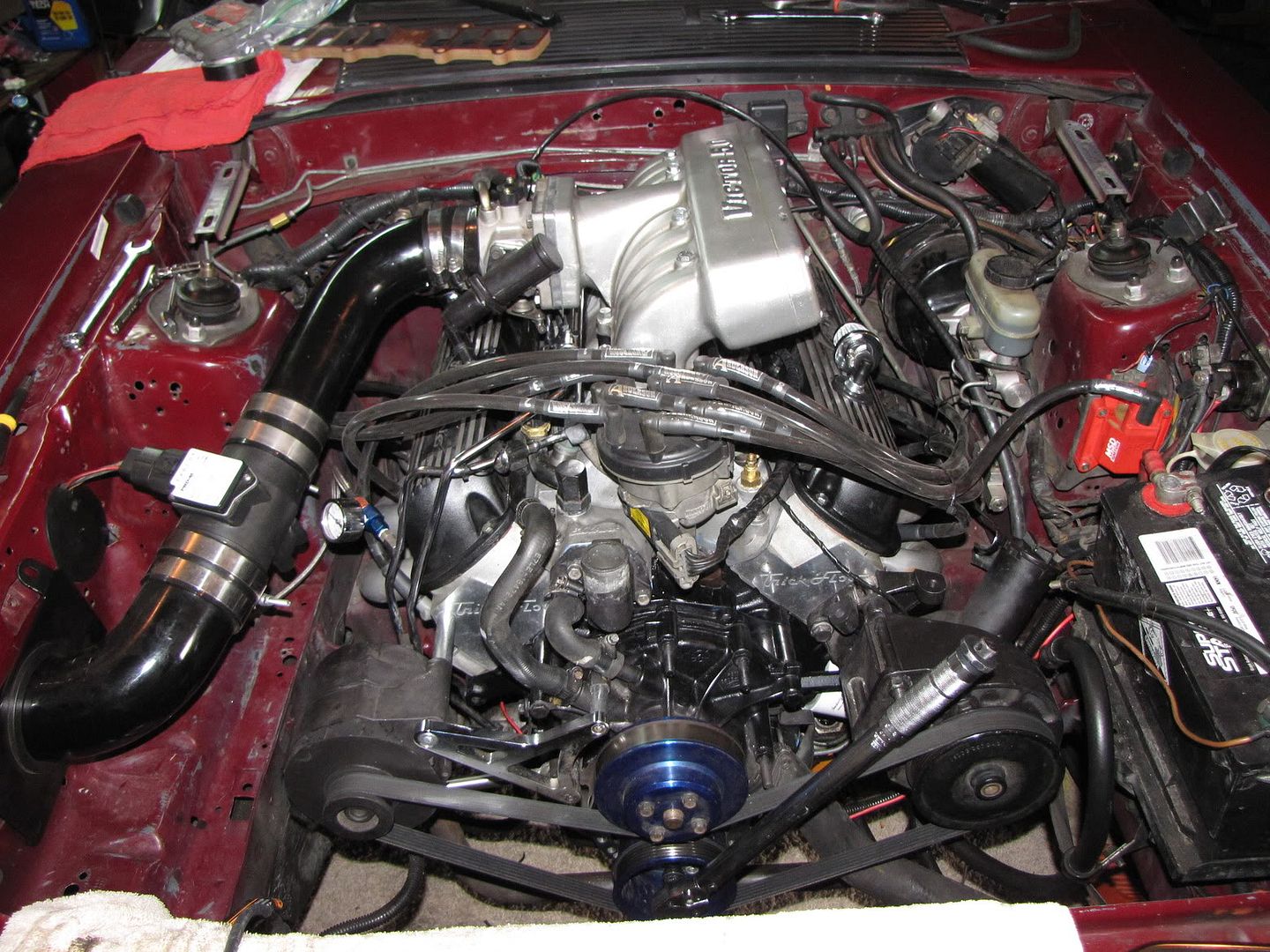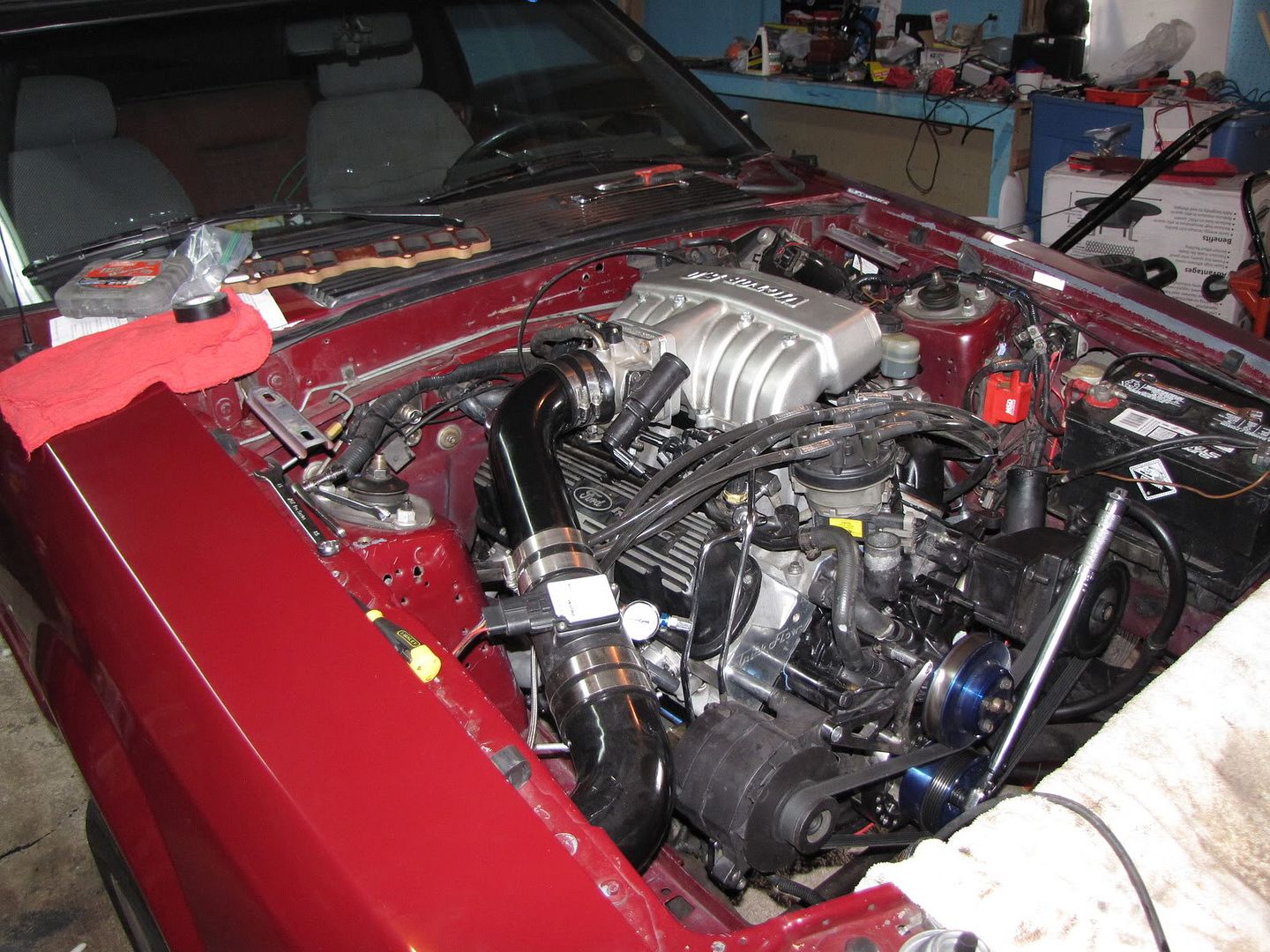 ran into a few issues.
1.) brake booster line needs to be relocated to the bottom of the upper intake
2.) had to run a spacer.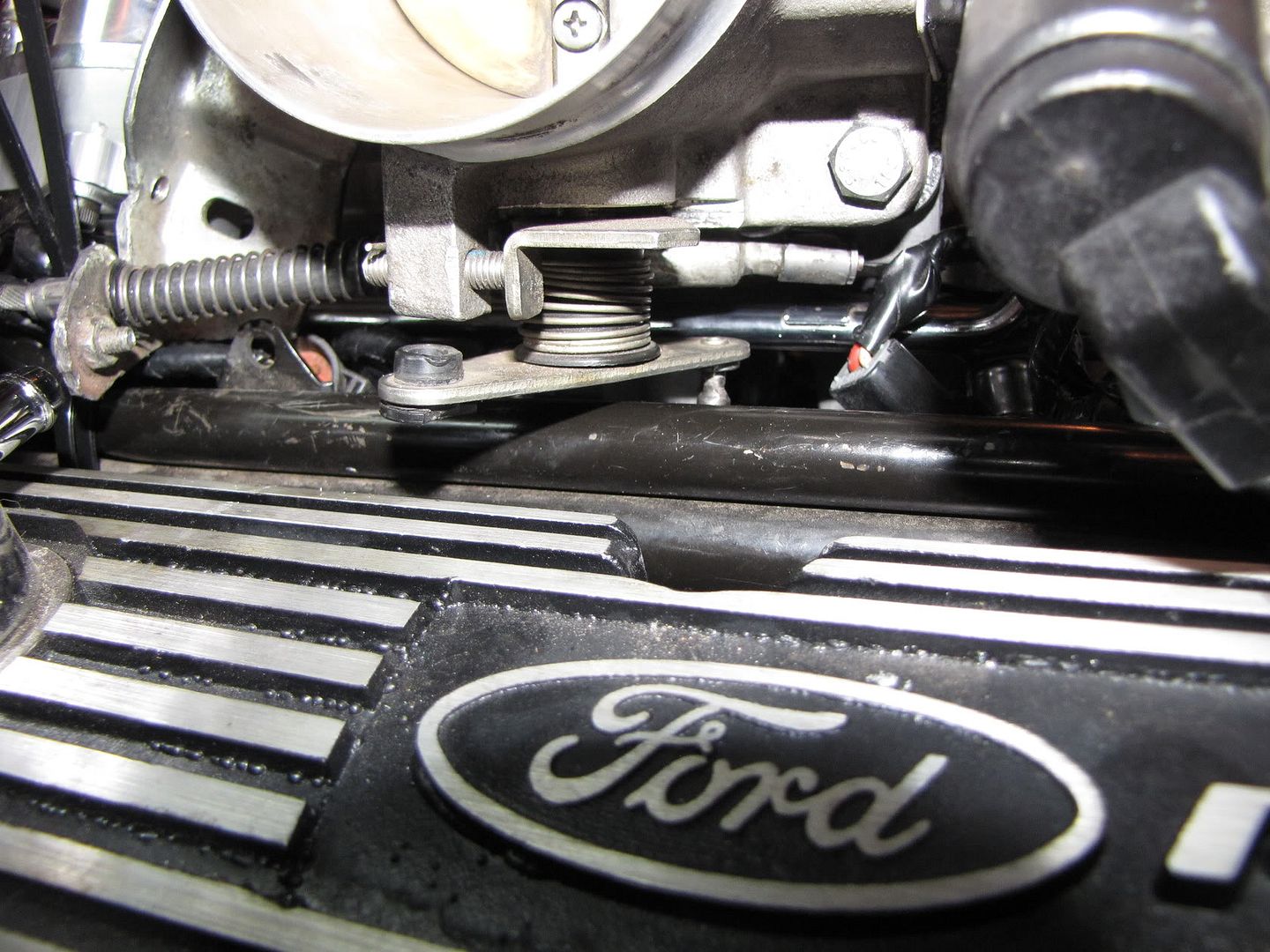 3.) Throttle bracket won't fit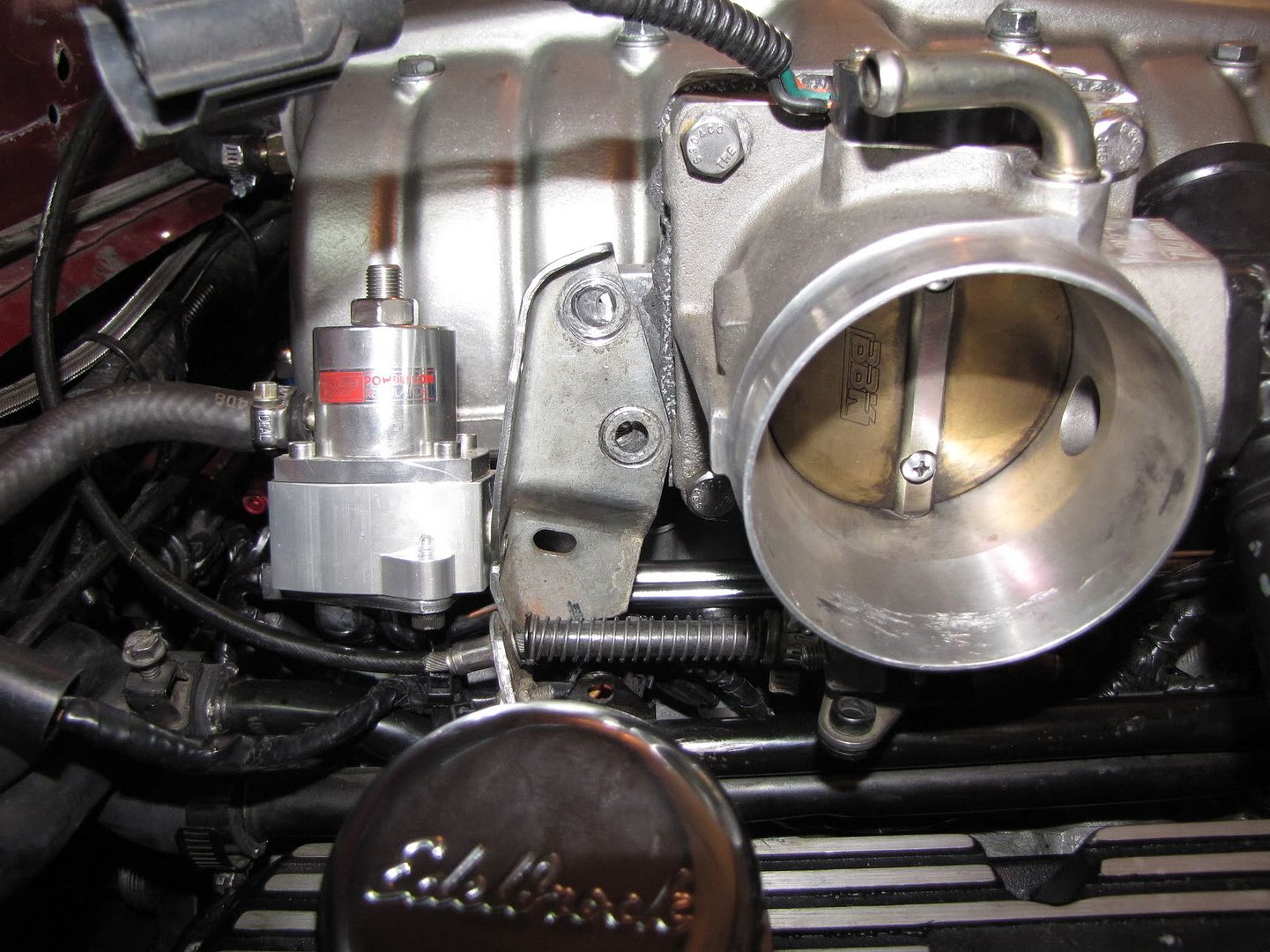 Which I'm probably just going to flip the throttle body upside down.
4.) pretty sure my coolant reservoir has a crack, as it is leaking steady.
5.) alternator is not charging at idle, and only producing around 2-3 extra volts to the motor at 2000-3000 RPM
and a few other odds and ends, Like I need to remark the dampner timing marks, and shizz.
but over all the first start up went perfect. Fired up on the third rotation of the motor, idled right down real easy.
Nitrous plate was pulling in LOTS of air into the motor. I don't have it hooked up to the nitrous lines, and I was frankly kinda shocked how much air was being pulled into the motor at idle from this thing
guess the dude wasn't joking when he said they flow enough for a 300 shot per rail. So I blocked that off so it cant pull air.
I still have to verify the chip/cpu is playing with the timing. Didn't find any leaks other then the coolant reservoir, but I would like to check again. double check everything I can think of, then go put this thing on the road
I'm sure just like anyone else that has rebuilt there first motor from the ground up, I was kinda expecting the motor to just eat itself somehow upon start up in some sort of catastrophic way. So I was very proud when it started up, and ran so well.
Also showing 55psi oil pressure at idle when cold, and around 40psi oil pressure when up to temp and at idle.
http://i44.photobucket.com/albums/f21/MPsoldier187/MISC/****_Yea_in_HD_by_CrusierPL_RE_Sharenator_is_Growing-s900x773-120811.png
Seems even more throttle responsive then the old motor, but it has been several months for me, so im unsure.
Also I held the motor at around 4,000 rpm's and its SO smooth. Old motor would shake the entire car to death.
so far so good. I still have to get the thing on the ground, and take it for a spin and make it home in one piece before I will feel relived that everything is good. But I feel really accomplished.
Honestly over the last month I have given everything I got to this. Any extra time I have. My days of I was only getting about 5 hours of sleep, because I was waking up at 4am to work on the car until 10am, when my girlfriend leaves for work, and I have to watch my son all day.
Its been REAL tough, but im glad I stuck too it, or else it would be another couple months probably before the thing fired.
I plan on shooting a bunch of videos, so if you guys arn't subscribed to my youtube channel you should be. I will keep you guys updated, and I have my fingers crossed the same crap doesn't happen like it did last year.
with all the drive-ability issues I had, only drove the car about 1,000 miles all of 2010, ETC. car has been in pieces longer then its been driveable in the last year and a half.
anyway, I figured I'd give everyone the details. Hope you enjoyed my long-winded post about my POS car, haha.
let me know what you think.
Rob