Figured I'd share my first experience and mod list for reference. I'm satisfied with the time, but definitely wanna keep going back to improve.
As the car sat:
BBK CAI
75 MM Throttle Body
Trick Flow Plenum
Mac O/R Hpipe
Flowmaster 40's
Subframe Connectors
Steeda Tri-Ax
Diablosport Tune
Vogtland Springs
Koni STR.T shocks
big subwoofers in the back (will be out next time)
full interior
18" Black Chrome FR500's with 295/35/18 Nitto NT05's out back
3:73 gears
Attached are pics of each time slip in order of my runs. Please critique lol.
First Run, I'm car 6323
Second Run tried dumping at 3 grand and spun first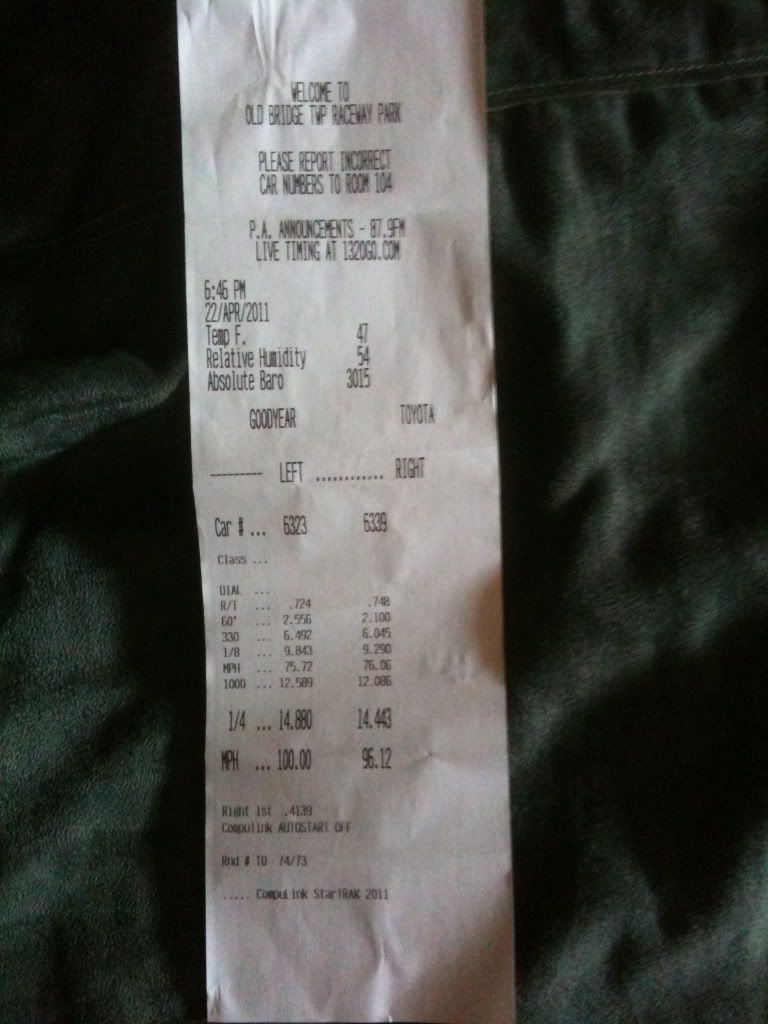 Third Run got a little closer to the first
Then last run got to my first time but couldn't break 13's :sorry