·
No longer Maching out...
Discussion Starter
•
#1
•
This has been an on going build for roughly 2 years, I'm finally getting a little more into it now
. I've had this thread going on Pro-Touring.com, but I'm going to transfer it over here. I've been developing new suspension, here at work, so it's been torn apart for a while. I've got alot more to put on here, I just don't have pictures yet.... So, here it goes...
I picked up a 93 LX hatch about a year and a half ago to have a little fun with and slowly build over time. The main goal for the car was building a fun daily driver...obviously, that hasn't worked out to well just yet. I picked up the car, thinking that all it needed was a clutch. Bored .030 stock block, DSS rotating assembly, Edelbrock heads, Anderson cam, Edelbrock intake...It sounded decent idling, although I couldn't drive it with the clutch messed up, I couldn't pass up the deal. It's one of the cleanest foxes that I've ever seen, complaining really isn't an option for what I paid for it! Now, I'm leaning more towards a Pro-Touring build style with the intent to build a badass street/autocross car.
As soon as I got home, I started tearing into it, seeing what all needed to be done/changed/updated. Typical fixes and issues, starter hanging up, exhaust leaks, finding wiring goblins, etc.
I did all of what I could while waiting on the pieces for the clutch to come in, so I started doing typical maintenance things while waiting....and then my first issue pops up. I'm going through, changing the spark plugs, and then I get to the last one. The only one out of the 8, that isn't angled, it's sticking straight out of the head. Awesome. I ended up pulling the heads off and taking them to a buddy who owns a machine shop, get everything fixed up, and had them gone through just for an extra piece of mind.
---------- Post added at 01:43 PM ---------- Previous post was at 01:43 PM ----------
About a week later, it's back together and I think I'm good to go!
After everything for the clutch arrives, I decide to go ahead and drain the fluid from the trans before I pull it out. It was at that time that I realized, I had more than just a clutch issue. It wasn't just metallic fluid. It was metallic fluid, with chunks of pieces. It's a good think that T5 rebuild kits aren't too expensive... Everything was going from "too good to be true" to "I'm ready for this thing to catch on fire" extremely fast. While my transmission was being gone through, I converted the car over to 5 lug and threw on a set of Racestar's that I had from a previous car on it. Not the style that I was going for, I just had them sitting there until I could find a 18" set of wheels that I wanted to spend some money on. They looked kind of cool for a while! Finally, I had the car to where I could at least drive it. It ran, shifted, and didn't blow up (yet).
It's been doing good so far. At the moment, I've got quite a few more pictures to post and information to update on the car, but it's got several irons in the fire as we speak! This is how it
was
sitting a week ago but things have changed.... I'll post that update as soon as I get the pictures on my computer! These pictures were before all of the fun things started :cheers:.
---------- Post added at 01:44 PM ---------- Previous post was at 01:43 PM ----------
The last week has made several changes in the car :bananna2:
This is what she came in here like!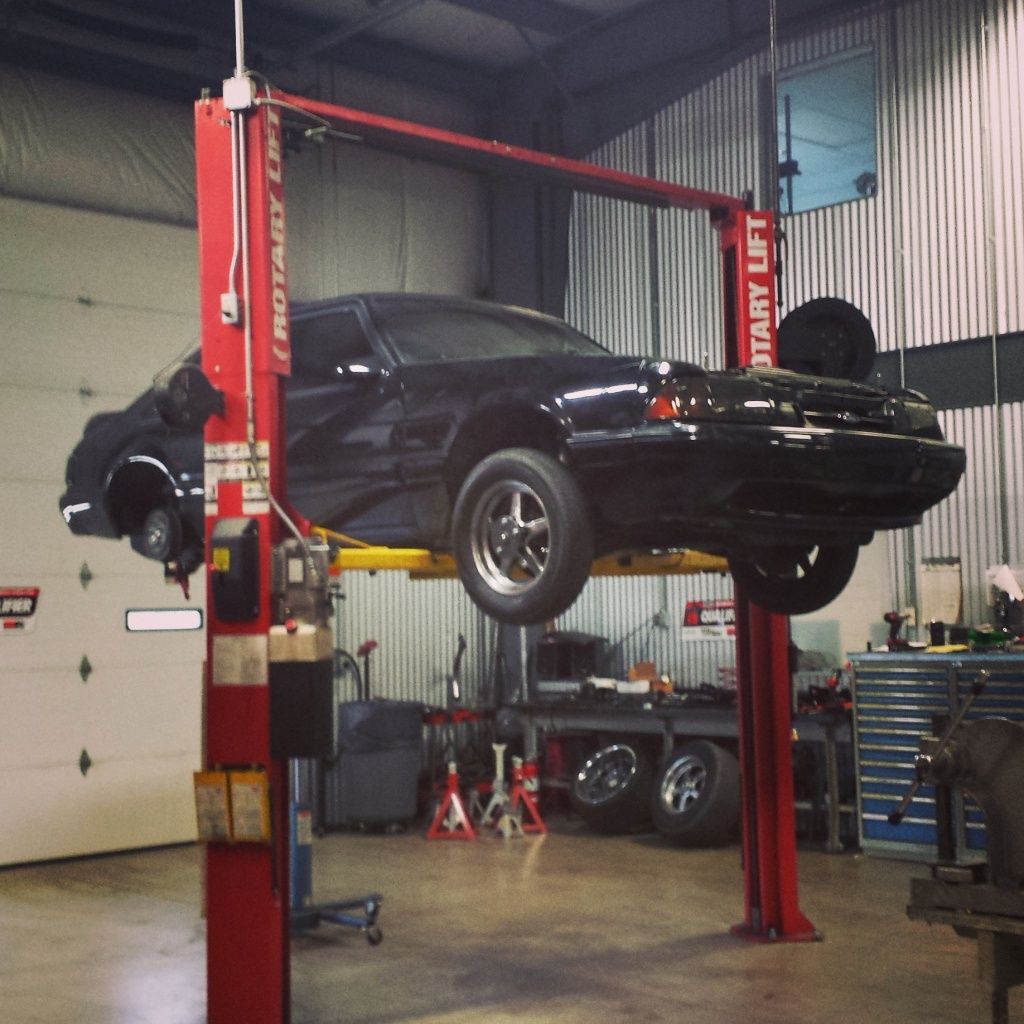 We've been developing our new suspension for these cars, so the guys have everything mocked up and ready to go!
I'm going with our new coilover setup, in the front and rear. The struts in the front, are our monotbube, Fox Racing shocks, with our billet mounts. Just a nice, clean piece. I'm digging the new caster plates that we're running up top!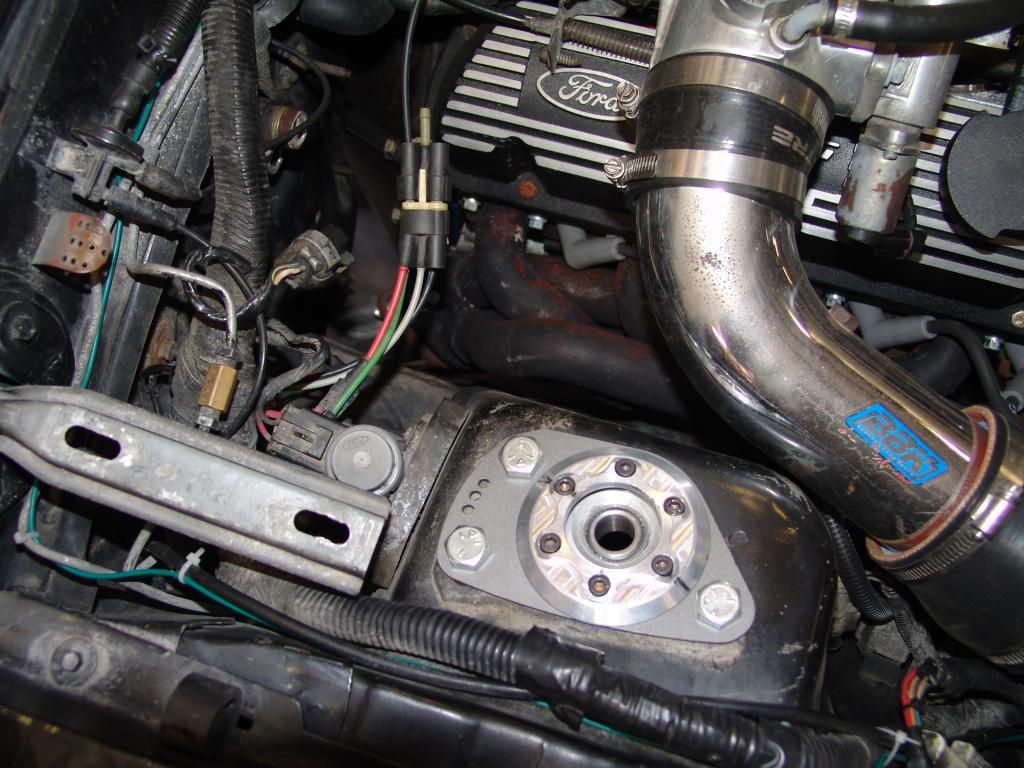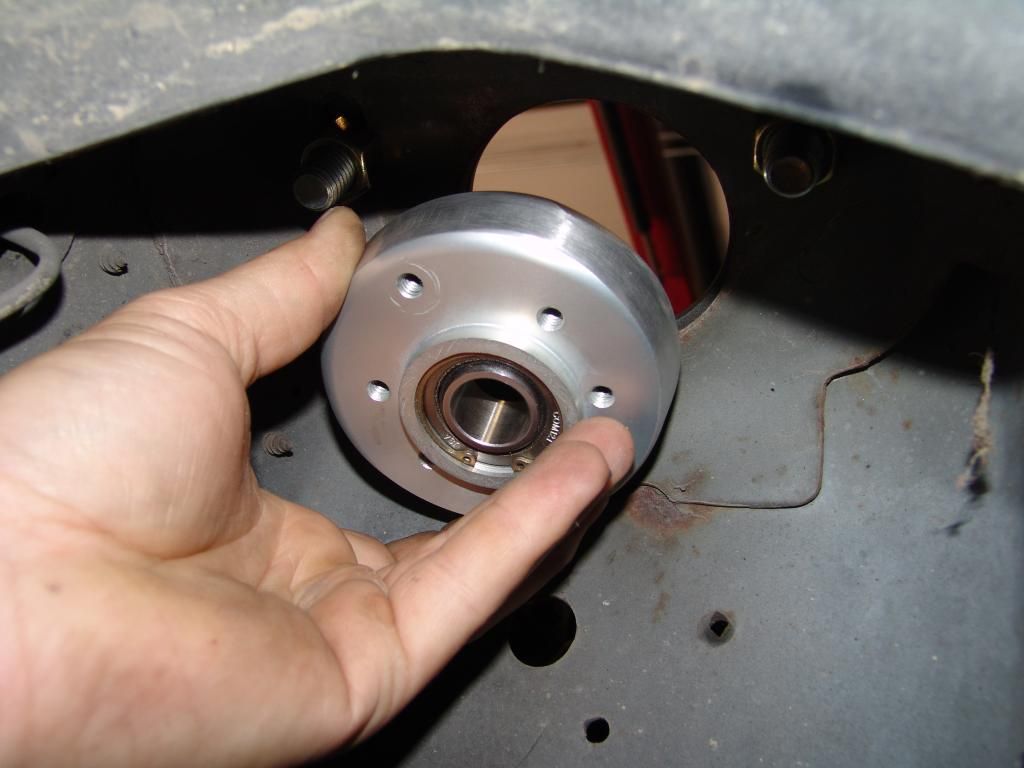 On the rear, we've built a new shock bracket to help push the shock out for added clearance for the Shockaves/coil springs. It utilizes the factory upper mounts with new, delrin bushings that make the ride alot more comfortable/quiet to deal with.
(The Shockwaves were also put into place for test fitment)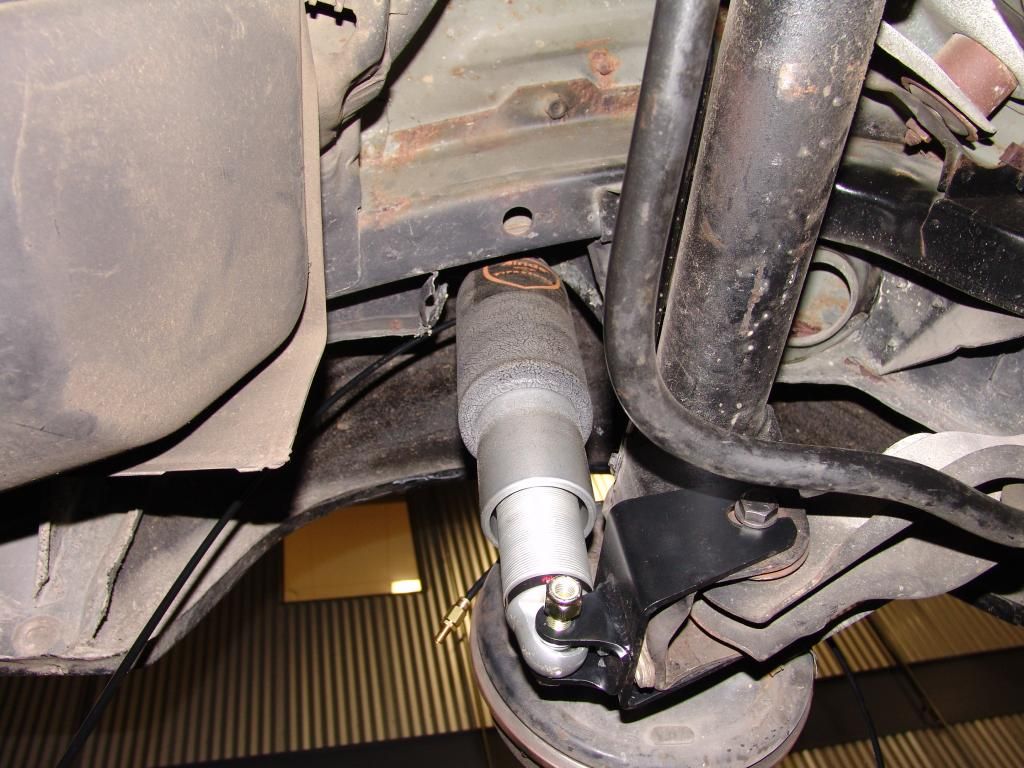 At the moment, it's sitting just like this :cheers: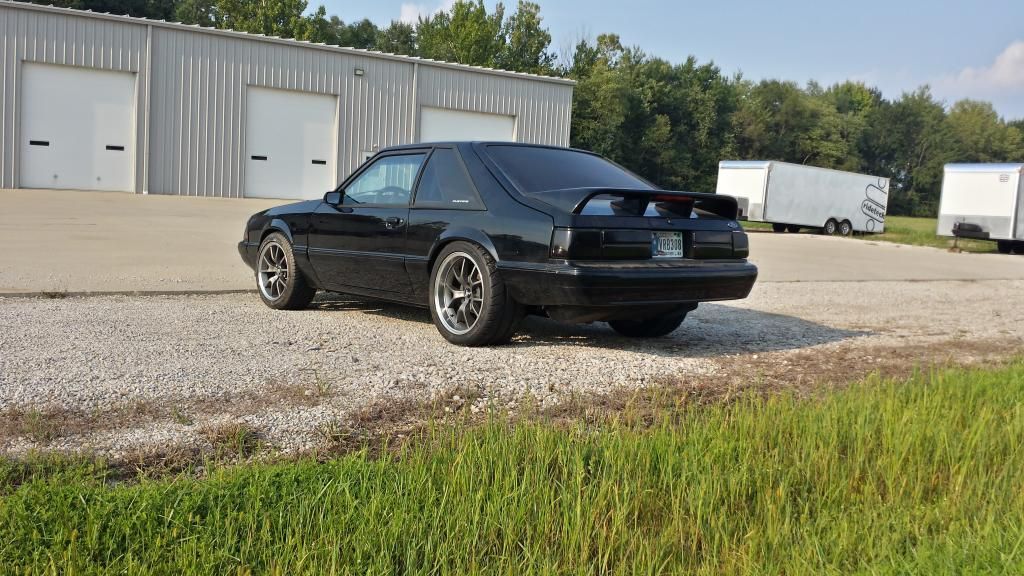 ---------- Post added at 01:45 PM ---------- Previous post was at 01:44 PM ----------
My new clutch and clutch cable came in :headbang:
We stayed after work last night, threw it in, what a difference..... McLeod makes a very nice product! I drove it home last night and back to work this morning, I don't even know how to describe having the new clutch and suspension on the car, but I'm still smiling :twothumbs.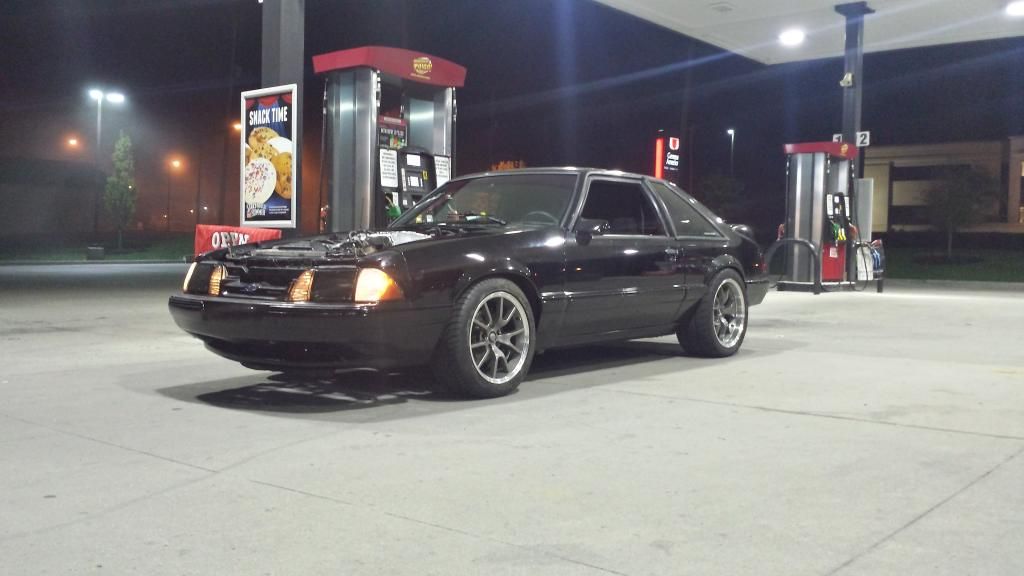 ---------- Post added at 01:45 PM ---------- Previous post was at 01:45 PM ----------
We've got everything 100% done on the suspension... and I finally put my hood back on
and then this happened today....