hey guys, so i finally decided to make a build thread to show my progress of the car over the years. I bought her in 2008 right after boot camp. Within a couple days i named her Sara Beth and to this day my wife says i cheat on my car with her. lol. I know it was a v6 but owning a mustang has been my dream since i was 4. But here she was when i first bought her.
While i was down in south carolina i only did minor things like tint, vinyl stripes and flowmaster dual exhaust.
I know, bad taste in exhaust tips. lol
Soon after getting transferred to norfolk the modding actually started. I first bought a new body kit and hood. Then rented a booth and repainted her. My buddy gave me his old rims off his 08 Also. I also bought some slp lm2s at the time and got rid of my cats.
Next i bought some new rims. I got some 05+ roush rims for her for a good deal. I eventually sold them but i thought they looked good even though the car was still in 4x4 mode. I also painted parts of the interior and got some carbon fiber vinyl in there
Next came the swap. I bought a parts car with a lot of stuff already done. For a list of everything look in my garage. The list is too long to type here. But here are some cliff notes of the swap. 302 vt engine stroker with Heads and cams. Promotion t45. Built rear end with 33 spline axles. Suspension built for drag. Took me 3 weekends by myself to complete. Then took about a month for insurance, plates, and a couple stupid little things to make it road worthy. I also bought some new seats, new guages, new wheels, and had my valve covers hydro printed ford blue carbon fiber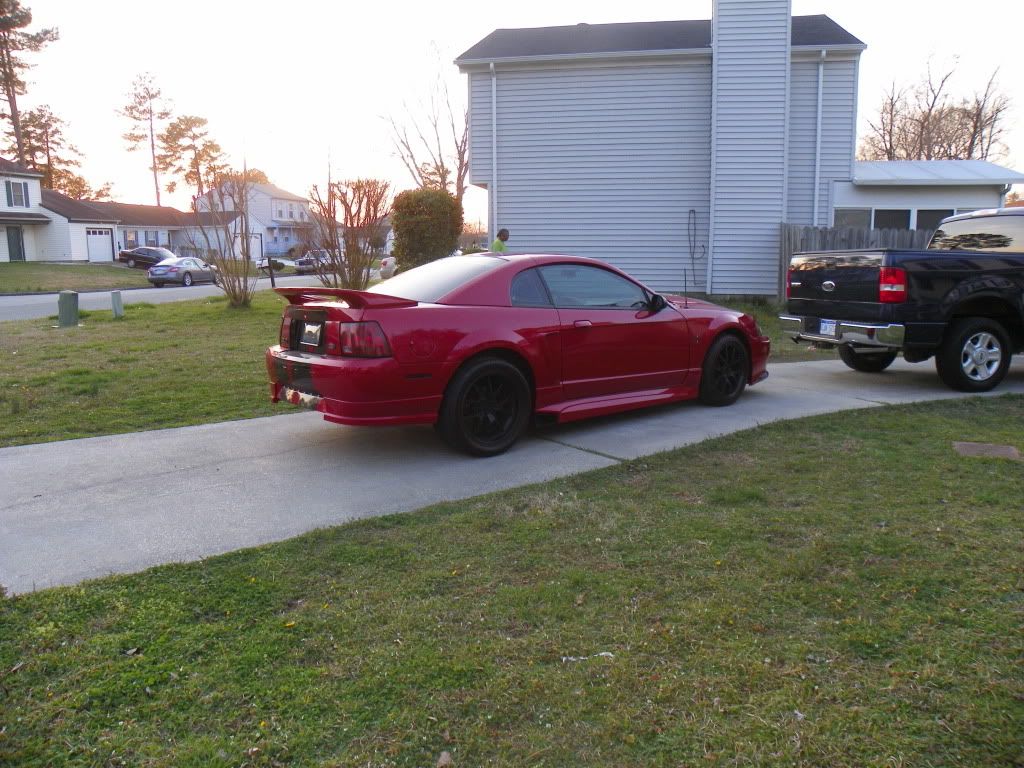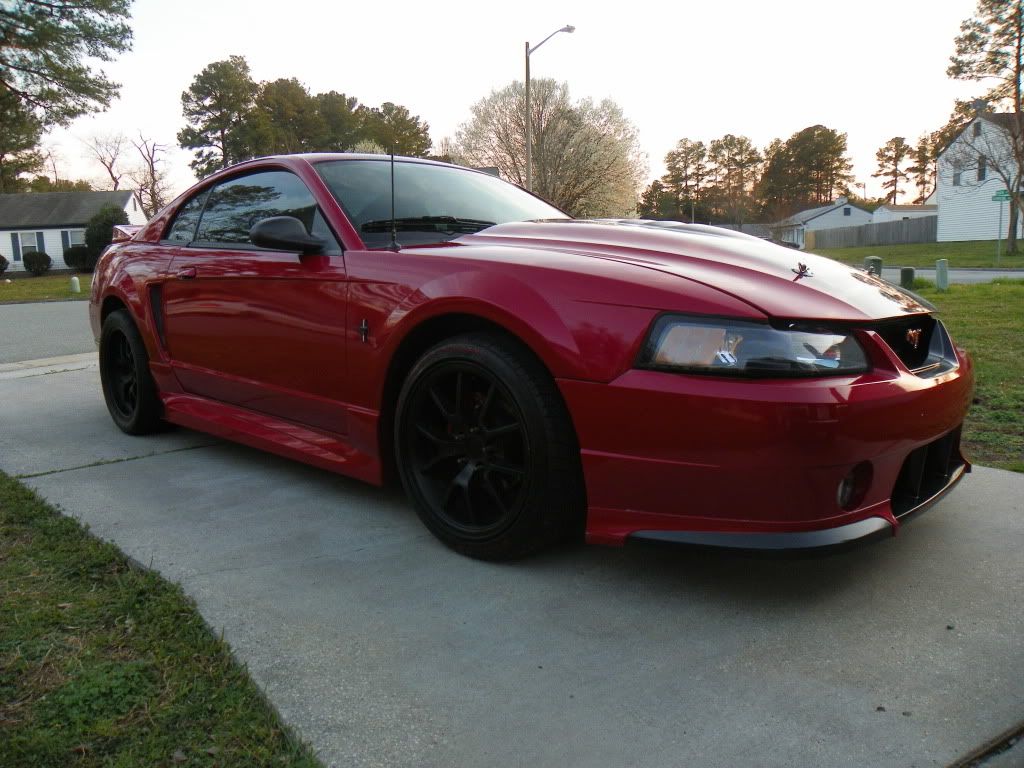 Kb 2.2 @19psi