For sale is my 2003 Cammed Kenne Bell Torch Red Cobra Vert
Hi I'm Joshua Stallings and this is my 03 Cobra
The car Is Located in Willis Tx (Just north of Houston)
You can reach me via Pm here or @ 936-689-8241 Texting is the way to go since I can rarely answer my phone.
I am not Actively looking to sell the car. I have done what I wanted to with it and would be more than happy to keep it if no one is interested in it.
UPDATE:
After looking at other seats from 03 Cobra's have determined these are not stock seats...
I think they may be 99 cobra seats wrapped in suede but I'm not sure.
Alose I have discovered the bushing in the rear are shot... the rear end is very unstable at speeds over 100mph @wot
With this in mind I'm dropping the price to 17,500
I feel this is more than a fair price as FTBR's bushing kit is 795 and the install I was quoted for was 650.
56k miles on the Odometer.
21k miles on the Longblock.
The Engine/Exhaust Mods:
Kenne Bell 2.6
Billet Flow 4pc Idler Pulleys
4lb LFP Lower Pulley
Accufab Throttle Body
60lb Inj
SCT 2600 MAF
JLT High Boost Fenderwell Intake
Comp Stage 2 Supercharged Cams
Comp Valve Springs
Magnaflow o/r X
Flowmaster Cat-Back
2x Svt Focus Fuel Pumps
Kenne Bell Boost a Pump
Wiring Upgrade
Modified FPDM
EGR Delete
SCT Xcal Tuner
LFP Dual Pass Heat Exchanger
Trannsmission/Rear End:
Spec Stage 3+ Clutch
Spec Alum Flywheel
MGW Short Throw Shifter
3.73 Ford Racing Gears
LFP Diff Cover
The Suspension Mods:
Eibach Rear Springs
H&R RR Front Springs
Maximum Motorsports Cast Camber Plates
Tubular K Member
Interior:
Dual Gauge Dash Pod
A.E.M Wideband
Ultra Lite 30lb Boost Guage
Car makes 580 Rwhp @17lbs through stock Manifolds on a super conservative tune. (16 degrees timing 11.3-11.7 afr)
Since these numbers I have replaced the old K&N with a high boost JLT Intake and put in a 160 degree T-Stat.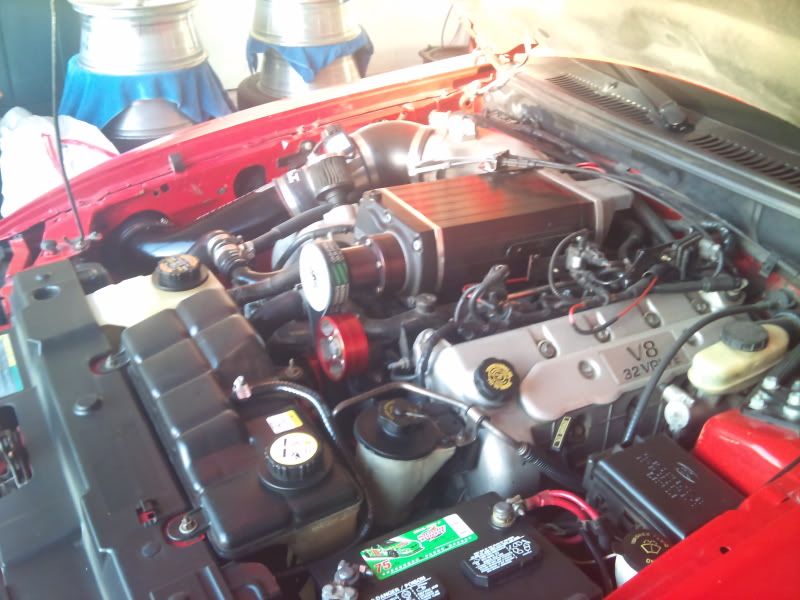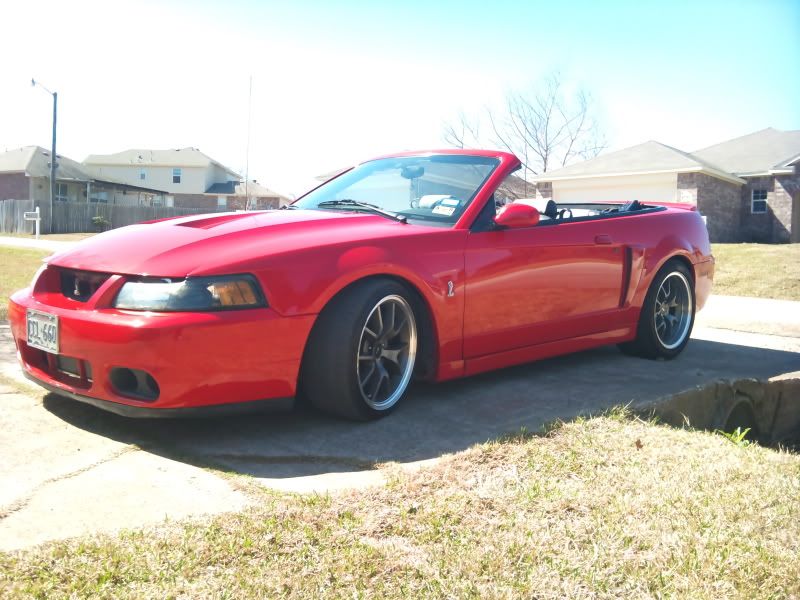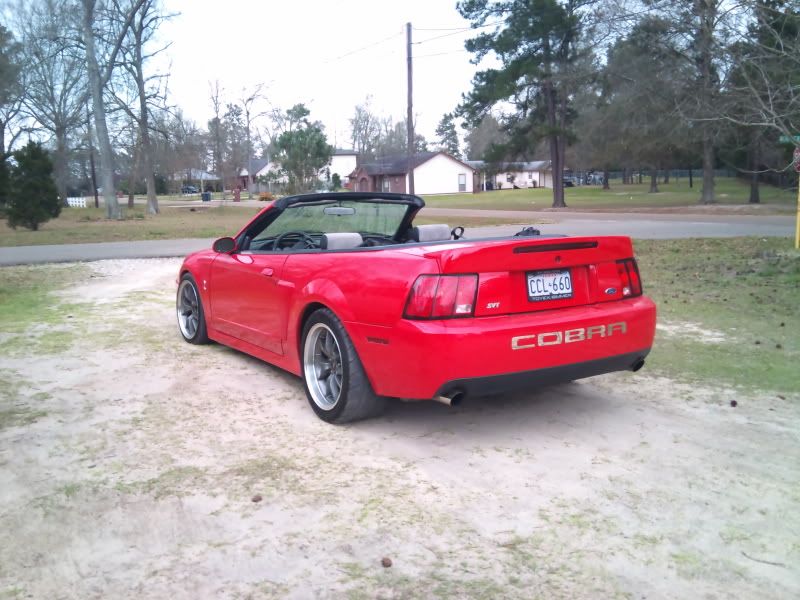 The worst part of this car is the front bumper (Previous owner had the car 3" off the ground)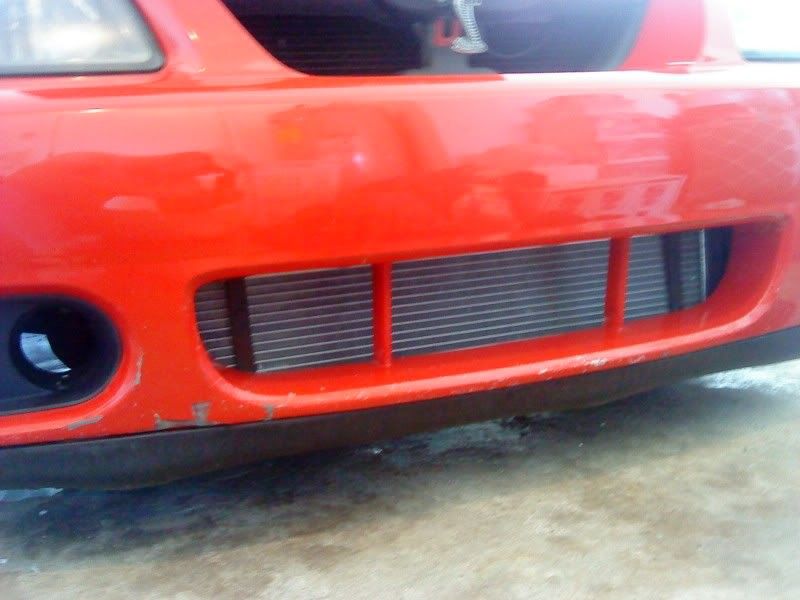 Has some paint chips on the hood and small dent in the pass side fender.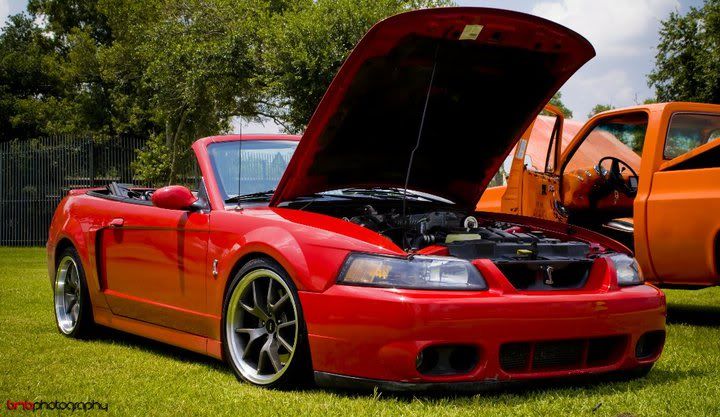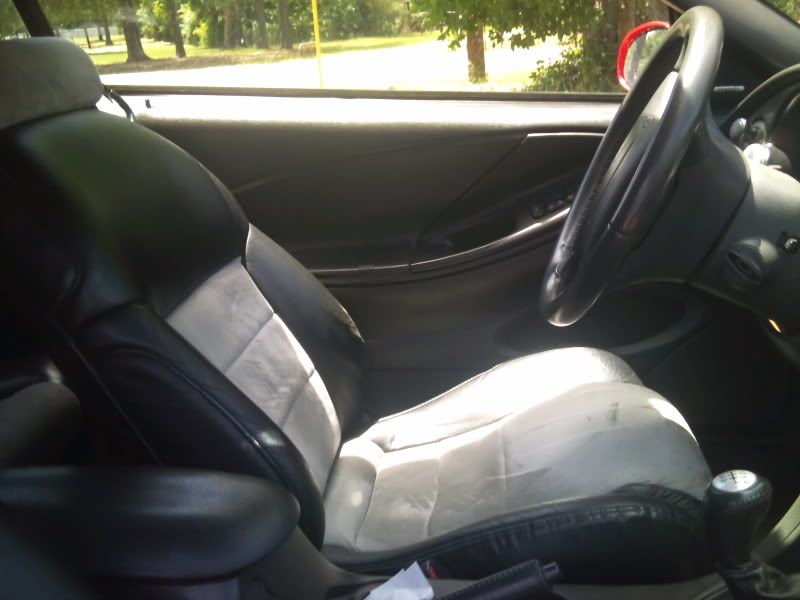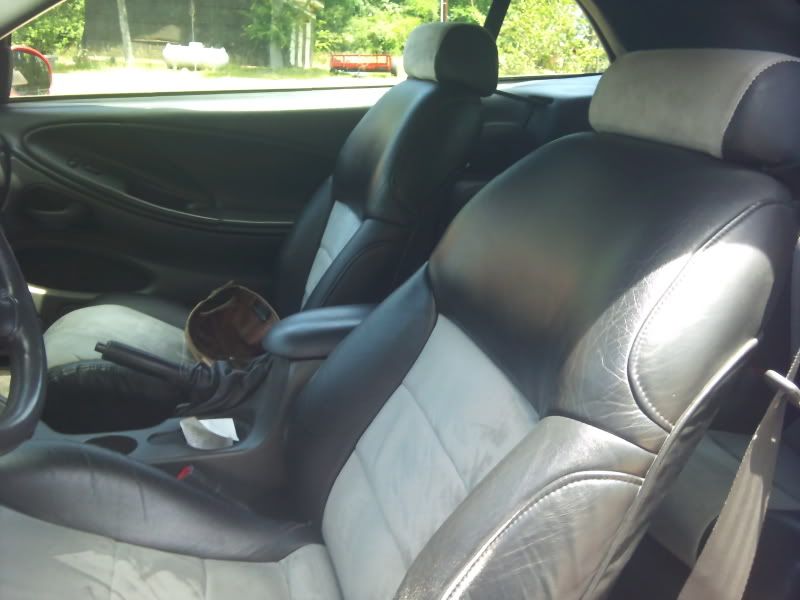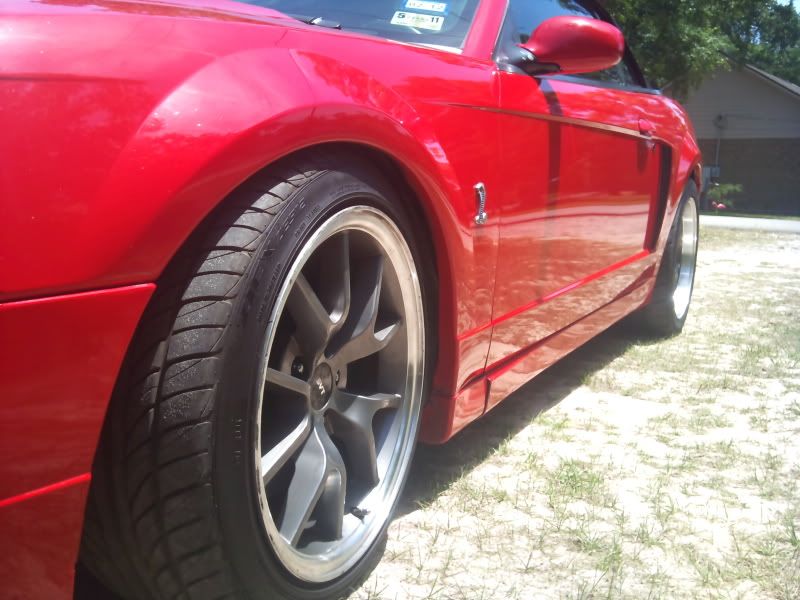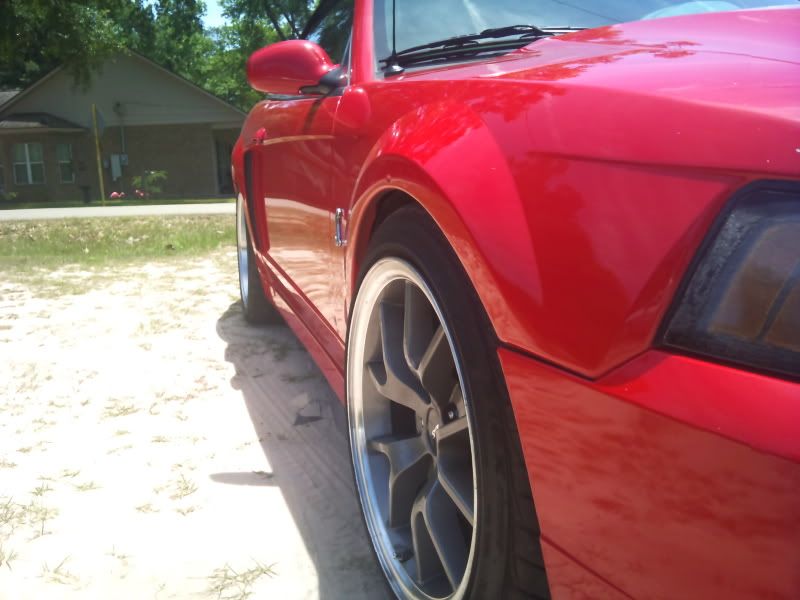 MOV_0122.mp4 video by Smoothgrandmama - Photobucket