Discussion Starter
·
#1
·
Name: Chris Torres
Location (city, state): Sw Ranches Florida
Items being sold: TMA turbo kit
Price:$2,700
Picture(s) of item: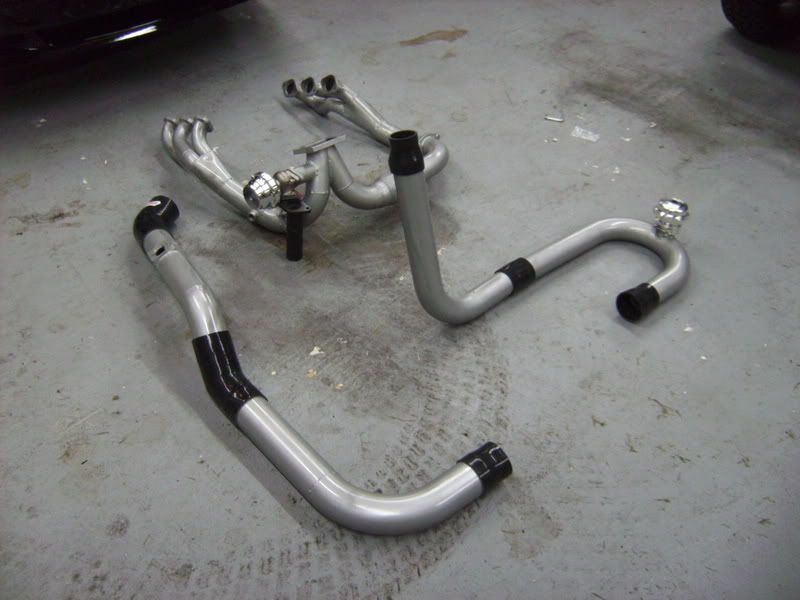 Yup guys selling my TMA turbo race kit
turbo manifolds
crossover
intercooler piping
exhaust piping w/Magnaflow muffler
Tial BOV
Tial 38mm Wastegate
all the clamps and couplings
Precision intercooler rated for 750hp
Oil feed line and fittings
return fittings
pretty much everything but a turbo and the return line
Its basically what you see on the TMA turbo website
Race kit, 3inch exhaust, big primaries 1 3/4, 2.5 hot piping to the turbo charger, T4 flange, Race style custom manifolds 3 to 1.
kit used to sell for over $4,000
I'm going to sell mine for $2700+shipping
all you need is a $20 return line and a turbo of your choice. the turbo i got from the kit was about $700....if you get the same turbo and line you'd have the kit for basically $1000 cheaper then cost.
PRICE IS FIRM!
TMA NO LONGER MAKES kit, so finding one is rare enough
I made 497rwhp and 508 rwtq at 15psi with this kit and a 60-1 turbo
made 440rwhp and 402rwtq w/12psi 100octane stock bottom end
400rwhp and 380rwtq @10psi stock bottom end
390rwh and 350rwtq at 9psi
350rwhp and 320rwtq at 7psi
with just a hand held tune(not dyno tuned) bone stock motor throttle body to oil pan made 279rwhp and 293rwtq at just 5.8psi.
$2700+shipping
Price is firm.
thank you
btw I AM INCLUDING MY SCT BA 2800 MAF.
turbo kit, tranny, clutch, flywheel, Aluminum driveshaft and 60lb injectors and SCT XCAL2
$4,000