I'm actually thinking about parting out the whole car to start a new project. Car is a 96 gt with 03 gt engine and bolt ons.
I have a new set of BBK subframe connectors with seat mounts. $100
BBK Performance Products 2543 BBK Gripp Mustang Subframe Connectors
I have a used Accufab plenum and 75mm T Body still on the car SOLD
Sorry kind of dirty in the pic i havent driven the car in about 6 months so I havent cleaned it either.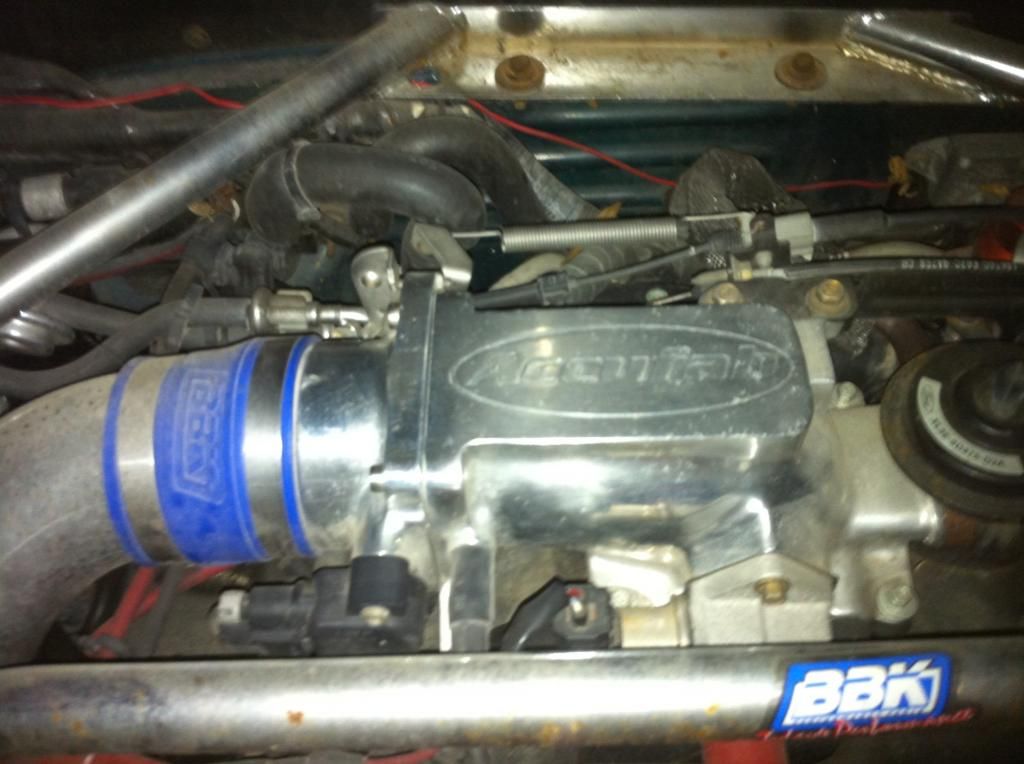 Used Steeda Triax shifter with UPR pistol grip handle $120
I have New lakewood adj uppers and lowers for sale with details in the 79-93 section (didnt want to double post those) SOLD
Also have a used BBK cold air intake and Strut tower brace(SOLD) on the car I could also take off pretty easily and sell if interested make offers.
All prices are OBO. I think they're pretty fair and I'm not desperate to unload them but I am wanting to start my next project. Worst I can say is no. Not interested in any trades.
Feel free to PM offers. Also can email
[email protected]
. I will ship or can meet around Terre Haute or Pittsboro, IN.
Thanks.