Discussion Starter
•
#1
•
I figured I'd post here since Ill be eventually buying a mustang and you guys will see more of me!
Now on ebay!!
eBay Motors: Subaru : WRX (item 130212377694 end time Apr-12-08 20:01:00 PDT)
Alright, I keep tellin myself I need to sell this car... and somehow I keep changing my mind. I love this car but I want to spare some extra money so I can get a couple project cars. I live in Sugar Grove, WV. Here it is:
2004 World Rally Blue Subaru Impreza WRX STi w/Gold Wheels
Aprox. 35,550 miles (mostly highway miles as the car was used to travel on a lot of long trips including from Alaska to South Carolina)
Modifications
· DeadBolt: Superzilla 49 Turbo
· Perrin: 850cc Injectors
· GT Spec: Gen II Headers
· Exede: Twin Plate Clutch w/ light Flywheel
· APS: 3" turbo back exhaust
· Perrin: Top Mount Intercooler
· Perrin: Big Maf Intake
· STi: Lateral Bars & Drag links
· STi Group N: Suspension Bushings & Top Hats
· White: Steering Bushings
· Kartboy: Shifter & Bushings
· Hotchkis: Competition Sway Bars
· UTEC: Engine Management w/launch control, flat foot shifting & Remote map switch
· Walbro: Fuel Pump
· PDX: Custom Tune (the car was shipped to and tuned at PDX Tuning)
· Spearco: Red Radiator hoses
· Small woofer under passenger seat
· Defi Link Gauges with control Unit in A-Pillar(EGT, Boost & Oil Pressure)
· NGK Iridium spark plugs
· STi embroidered floor mats
· Rally Armor mud flaps
. Upgraded 6 disc cd changer
. Small subwoofer under the passenger seat
. Armrest Extension
· I'll also throw in a extra set Subaru rubber floor mats. (Great for wet or winter conditions)
· The car dynod @ at 372.3 @ 6000rpm/343.2 fpt @ 5000 rpm at the wheels
I am asking $22,950 firm. Im not interested in lowering my price. If it doesnt sell, then I get to keep it. But if someone has the right price, I will sell it.
There is about $10k worth of parts alone, not including the labor that was paid to install the parts invested in this car.
The only negatives are the dents on the hood caused by icicles, and a rattle that Subaru said was normal for the 04's due to the struts. Drives like a dream, virtually no body roll. Excellent for mountain or winter driving!
Car Domain Link:
Subi: 04 WRB STi - 372hp @ the wheels. - Sugar Grove, West Virginia
Clean Carfax report also!!
On the Dyno:
Head Shot:
Engine Bay: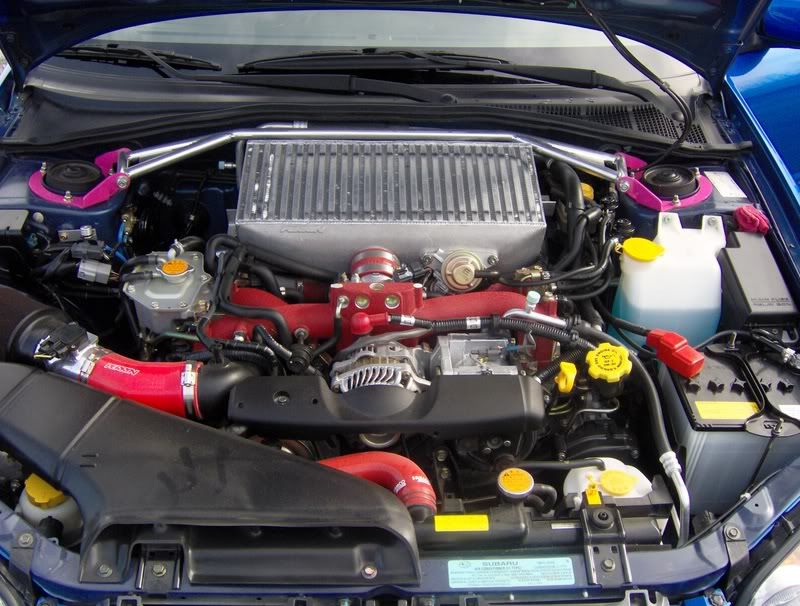 At a meet: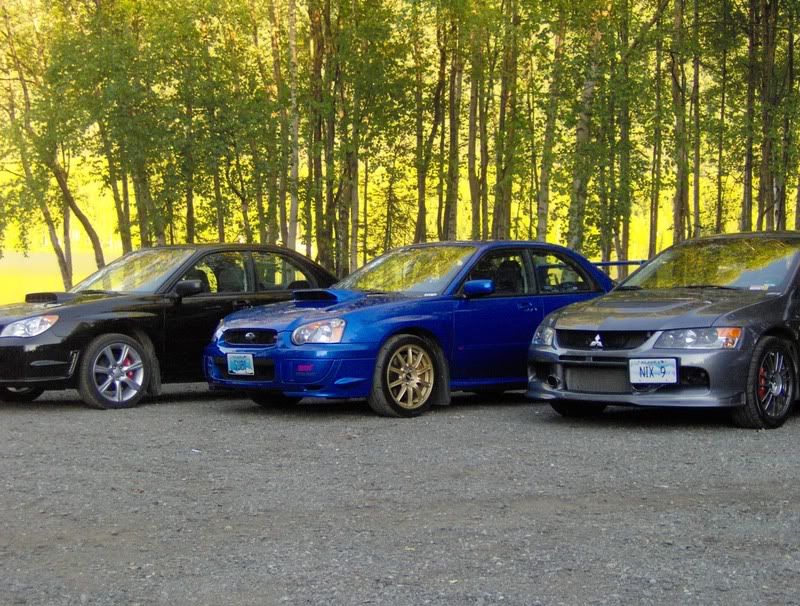 At a show: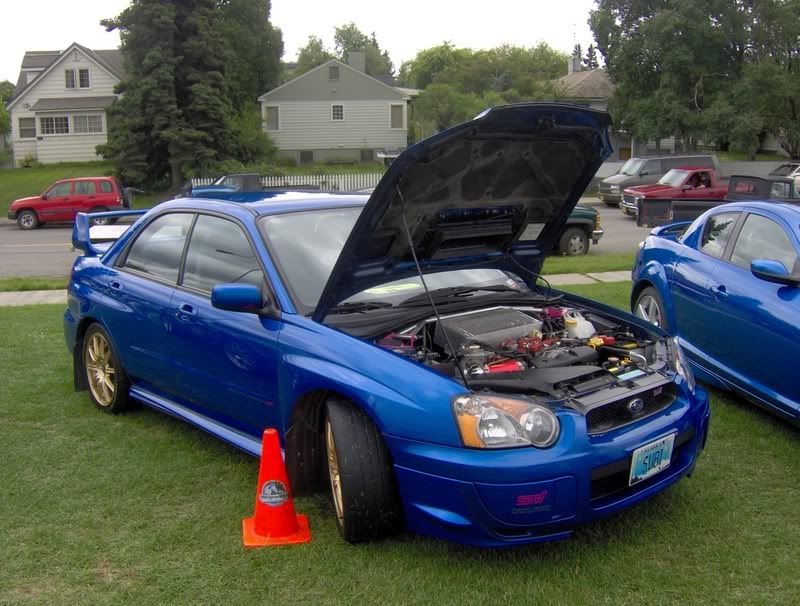 On the road:
Rear(without mudflaps):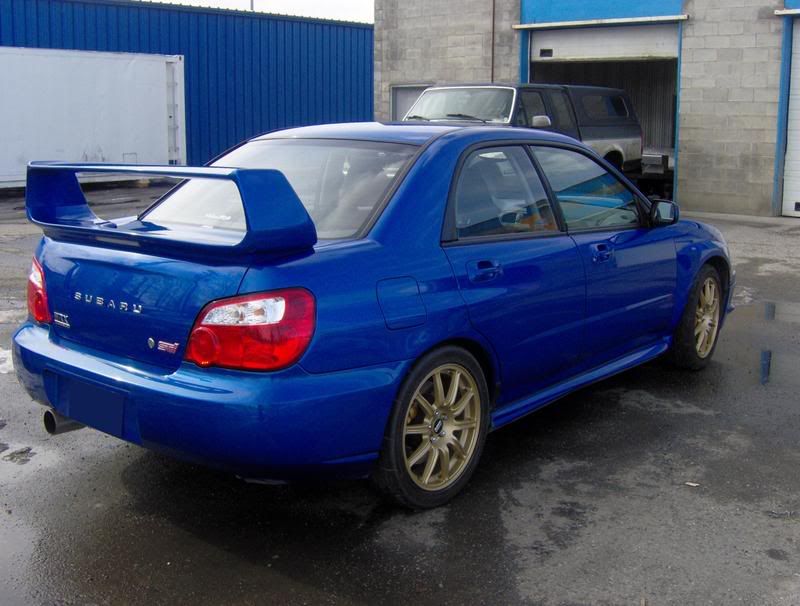 The Drivers Seat: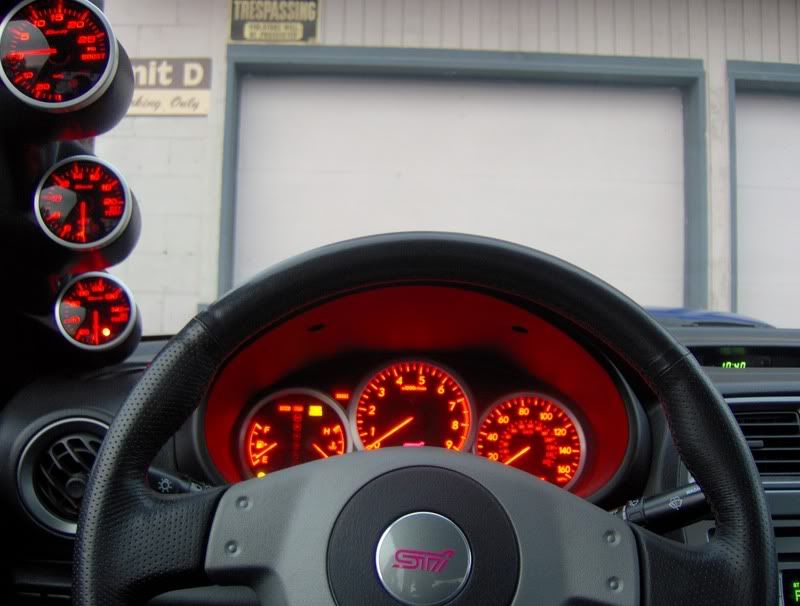 With my Old STi: