Discussion Starter
•
#1
•
Name: Michael Mackey
Location (city, state): Denham Springs, LA
Items being sold: DS Lite Console, Games, xbox 360 Games
Price: listed below
Contact me @
[email protected]
or through PM.
Need to free of some extra cash so I'm selling some Games and systems.
First up -
Nintendo DS Lite ( Flat Black ) In original box, with everything as it came down to the plastic wrappers in perfect condition. Not a scratch on it, and both screens and the camera lens have screen protectors. This thing has barely been used. I've never even drained the battery on it. Its basically brand new. Comes with a soft travel case that can carry 2 stylus, and 3 games, a usb cable with car charger, and brand new headphones.
Price is
$150shipped obo
with all the accessories included which at total added up to closer to $175. Your avoiding tax and getting a brand new system with extras so I think its a fair start. I can do $200 shipped for the DS in the box with all accessories, and both games. I'd like to do it as a package deal but if need be, ask and I may separate.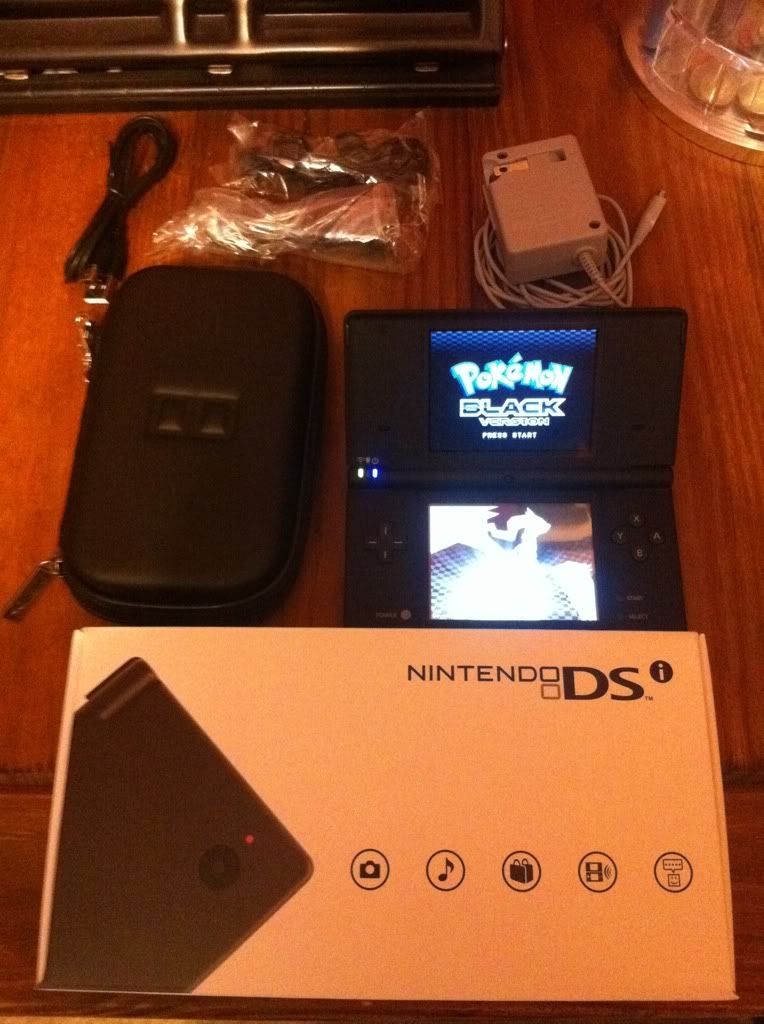 Next up, 2 DS games -
Golden Sun: Dark Dawn - Basically the best game boy game I have ever played. I've owned all 3 of the series and they are the best games I've owned. Its in the original box and got very little use as well.Price is
$30 shipped obo.
Pokemon Black Version - Figured I'd try out the latest of the pokemon games. I have to say the graphics and set up for this one are great. Also in the original box and basically new.Price is
$30 shipped obo.
Next up are some Xbox 360 games-
Need For Speed Hot Pursuit Limited Edition- Like new. Play as a cop, or as a racer. Overall great game.
$40 shipped obo.
Armored Core: For Answer - Original box and manual, minor wear, overall great condition and good game if your into shooters with the customizations of your robot.
$25 shipped obo.
My prices are flexible to an extent and let me know if something seems unreasonable. Send me any questions in PM form, or through my email at
[email protected]