Me and the old man have been looking for a truck for hauling. The 2000 dodge ram 2500 5.9 magnum is about to its life expectancy, with 204,000 miles on the old girl its about to retire her. Unless we need her for doing random **** projects.
Well anyway a family friends dad past away last year and now he ended up with his dads truck which is a 1999 F-350 XLT Extended Cab Dually with the 7.3 diesel in her. He has no use for the truck what so ever. The truck is in mint shape, 76,000 miles on her. The truck was only used to haul there camper in the summer for vacations. It has been well taken care of and maintained regularly. Was never driven in the winter and has no rust and always stored inside. I have yet to see it in person, my pops has though and he fell in love. The guy is asking 15,000 for it and i see the value there but that is a pretty penny for a truck that is 13 years old, however i know its a diesel with low miles and taken car of.
So my question is, we were thinking about asking 13,000 for it and willing to come up to 13,500. My parents weren't really in the market for a truck until spring but then this came up.
Is that to low of an offer or is the price completely off in either direction?
Here is the truck!!!! Took me long enough to get a picture up here.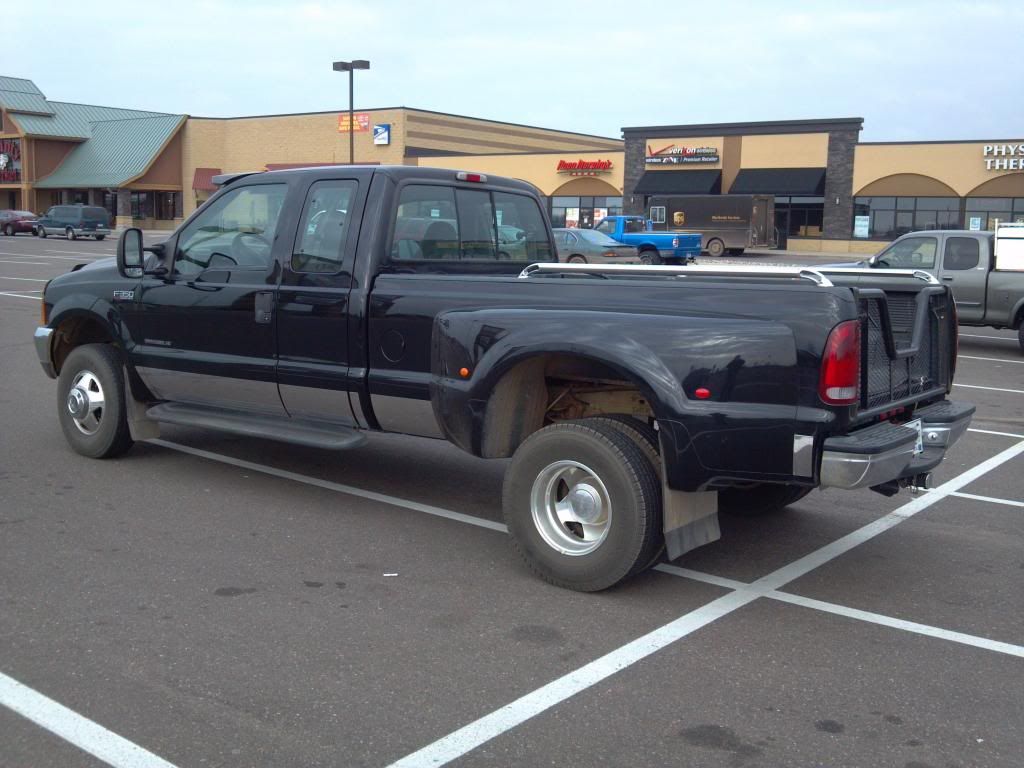 What is something that i should look for?
Problem areas such as?
Never had a diesel before, drove them a few times and my dad had a diesel about 20 years ago lol